Michelle Hardwick's Height
5ft 3 (160 cm)
English actress best known for playing Vanessa Woodfield in Emmerdale and Lizzie in The Royal. On her twitter she mentioned her height, saying
"oh my goodness!!!!! I can't believe you people actually think I'm 4ft11..... I'm 5ft 3ins.... I'm TWO inches taller than Zoe [Henry]"
.

Photos by PR Photos
You May Be Interested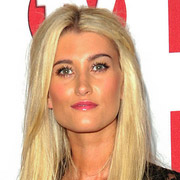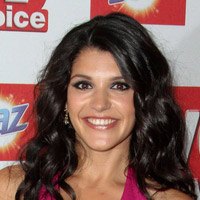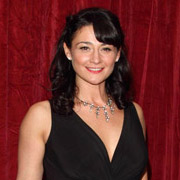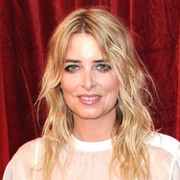 Add a Comment
12 comments
Average Guess (10 Votes)
5ft 2.2in (158cm)
Miss Sandy Cowell
said on 18/Mar/20
Come on, lovely girl! The Soap wouldn't be the same without you. I love vets because they do so much good to the owners of animals - and for you on the other side of the Atlantic, Vanessa plays a vet in this long-running Soap, looking after animals, big and small.
🐖🐈🐄🐕🐎🐟 🐘🐪🦃🐥
Fingers crossed for Vanessa! 🤞😉💐
Five three. XXX And cuddles! 🤗
Miss Sandy Cowell
said on 14/Feb/20
That rotten piece of 💩, Pierce, has broken into Vanessa's home, Michelle's character, and next to her, he looks very tall. That's not the case with Michael Wildman though! 😝
Michelle gets 5ft3. 👱‍♀️💐
Nik
said on 26/Oct/19
This girl is so up on height!
Nik
said on 3/Jul/19
Rob has faith in her above claims!
Sandy Cowell
said on 19/Feb/19
I never knew that Michelle was in 'The Royal'! Just like its sister programme, 'Heartbeat', it is filled with 60's music, though sometimes the odd 70's hit slips in! I will look forward to seeing 'The Royal' on ITV3 at some stage, and look out for her. Maybe I can compare her to Nigel Harman, who used to be in 'Eastenders'. In fact, there are plenty of famous names in 'The Royal', as well as 'Heartbeat'. Isn't Wendy Craig in it too, and ex-Brookside actor and Queen fan, Michael Starke, who played Sinbad?
The delightful 'Emmerdale' vet Michelle can have 5ft2.75.
Sandy Cowell
said on 12/Jan/19
Oh my, petite little Vanessa, whether she is 5ft1 or 5ft3 is never going to be able to take on an angry, fully grown male arsonist, yet Michelle's above-named character did so in Thursday's 'Emmerdale'! She should have dialled 999 straightaway. I once tackled some intruders on my roof, but I was lucky because they were young boys climbing across to save time, and were very polite and apologetic. It could have been a psycho!
Vanessa ending up being stabbed with a broken bottle, and the arsonist left using HER car, which contained her tiny son. She was left fighting for her life.
Unless you're fully trained to tackle these people, always call the Police.
Michelle/Vanessa looks around the 5ft2 mark.
Nik
said on 28/Apr/18
It seems like many people believe that Michelle is quite a bit under her listed height of 5'3" and she is aware of this herself! However she looks close to 5'3" to me and the least I could offer this Wakefield born actress is 5'2.75"!
Gladstine Screwer
said on 13/Apr/18
Come on, Michelle, terrific beauty that you are, you're not close to 5'3". You look fantastic though ! 🌽🍆👌
Sandy Cowell
said on 13/Apr/18
In case you are interested, the episode is called, 'Manoeuvres'! Yeah, and I'm still watching it, as every time I attempt to turn over, they play 'The Rolling Stones' and I'm in a Stones mood!
👅😜😛😝👅
Sandy Cowell
said on 13/Apr/18
Ha ha! I just looked up at my TV, which has the volume turned down, and I thought I was watching 'Emmerdale'!
Not so! Michelle is guesting in an episode of 'The Royal'! I have to switch over for 'Emmerdale' - to ITV2+1! Such a useful Channel!
She - obviously - still looks the same height, so I'll go with 5ft2.5, in view of the recent comments I've read for her, but no way do I believe she is nearer the 5ft mark than that!
Francine Smith
said on 5/Mar/17
A super little body, do you agree Rob ? Mind you, I doubt she's over five foot, to be fair.
Editor Rob: certainly looks better than some of the outfits she's worn on Emmerdale.
Sandy Cowell
said on 11/Jan/17
Ah! Michelle hasn't got any comments...until now!
Firstly, anyone female and in the soaps, I don't expect to be very tall! Michelle, with her 5ft3 fits that criteria!
She makes the most of her height though with flattering and unfussy clothes, for instance the dress she is wearing in the above picture! It screams, "look at my good figure!" rather than "look how short I am!"
There's bugger-all else a girl can do, is there?!!! 👗👠👠