Natalie Robb's Height
5ft 5 ½ (166.4 cm)
British actress best known for playing Trish McDonald in the Scottish soap opera Take the High Road and Moira Barton in the ITV soap opera Emmerdale. She said in Sunday Mail 2005 regarding her stature,
"I'm 5ft 6in and [UK] size 10"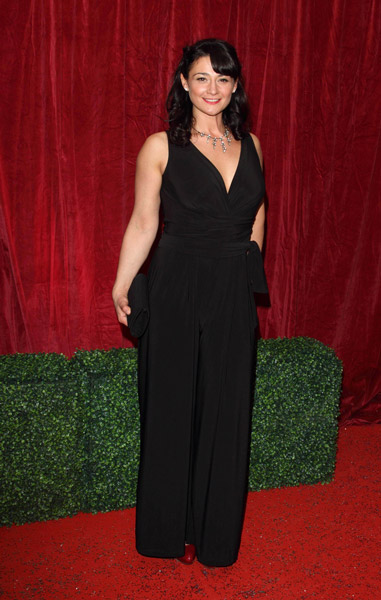 Photos by PR Photos
You May Be Interested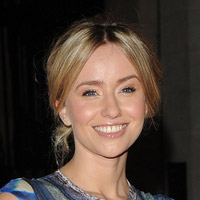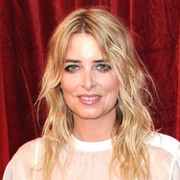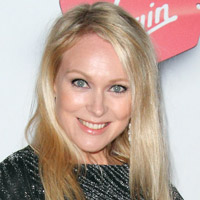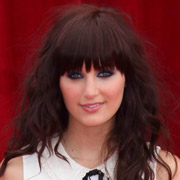 Add a Comment
20 comments
Average Guess (14 Votes)
5ft 5.32in (165.9cm)
Miss Sandy Cowell
said on 18/Mar/21
I'm sure I've said this before, but I'll say it again: Natalie was always my favourite when I watched 'Doctors', wherein she played a dedicated and sympathetic doctor. Her brilliant acting continues, and she gave an excellent performance in yesterday's 'Emmerdale', angry with her younger brother for not notifying her that their mother was dying. Understandable to anyone who loves his or her Mum, and don't we all?
Lovely Natalie gets 5ft5.5. 👩🌹
Miss Sandy Cowell
said on 21/Feb/20
Oh dear! Natalie's character, Moira is sticking by her trigger-happy husband, Cain, who accidentally shot his son. I hope he appreciates her and forgives her infedelity - WITH HIM! 😳😠😮
5ft5.5 again. 👩💐
Miss Sandy Cowell
said on 3/Jan/20
Oh you silly girl! Put that lousy wine down! It turns you into someone I don't think even YOU know.
You show them, girl! You CAN do it! XXX
😁🍷❎
All the fives, five foot five and a half.
Miss Sandy Cowell
said on 3/Dec/19
"Don't you DARE judge me! How DARE you judge me in my own home!"
Natalie's Moira is three sheets to the wind 😵🥃🥃🥃 at an inappropriate hour of the afternoon! Apart from having just been accused of being Scotch, and having to correct the guy to SCOTTISH, 😤 Natalie is making me think that I'll have to miss 'Emmerdale' in the evenings more often. I haven't woken up to so many opportunities for laughter for a long time! 😃🌄
Natalie, her name meaning 'Christmas child', gets all the fives - 5ft5.5.
🎄🎅
Nik Ashton
said on 5/Sep/19
@ Sandy Cowell - That's very true and then there will be explosive scenes in October! Her "bit on the side" does make her look a little bit short but as we know she most certainly isn't short! Natalie does look a good ten inches shorter than Jurell!
Sakz
said on 5/Sep/19
@Sandy I'd be surprised if he was much under 6'3. He's listed at and claims 6'3 so I don't imagine he'd be above that. Weak 6'3 would be the worst case for me. I understand what you mean a lot of it comes down to a clash of ratings aswell. I've noticed a trend especially in the last few years with soaps and how they all have similar on goings around the same time to try to compete and outdo each other. You'll rarely see something done by one soap which hasn't already been done by another.
Miss Sandy Cowell
said on 4/Sep/19
@ Nik - Oh, so they are dragging the storyline out till October!
I think that Natalie must be around 10" smaller than her 'bit on the side'.
@ Sakz - We'll have to find out the true height of Jurell Carter.
I find that the plots the Soaps use are often a bit samey. It's as if the writers fear that they'll miss out on nabbing the limelight!
Sakz
said on 1/Sep/19
@Sandy Some people seem to think they're copying Eastenders with that, which makes sense considering Cain (the village badboy) is in the middle of this just as Phil (another badboy) is in the middle of the storyline with Sharon and Keanu. As for her height, she's absolutely towered by her on screen boyfriend by about a head so he must be near 6'3, making this listing about right.
Nik Ashton
said on 1/Sep/19
@ Sandy Cowell
Jurell Carter is so tall that he cannot fit into his character Nate Robinson's caravan! Jurell is 6'3" and he looks to be the best part of a foot taller than Natalie!
Oh, Cain will find out in October!
🤜
🏠🏠! 🍂🧨!
🔨
🏠🏠!
Miss Sandy Cowell
said on 30/Aug/19
What is Moira thinking of, cheating on Cain? He's going to hit the roof when he finds out - and find out he will. It's a Soap, after all!
😠🔨
Five five point five.
Sandy Cowell
said on 14/Jan/19
@ Gladstone Screwer - Thanks for the reply, and yes, I'm fully aware that you're extremely fond of a fulsome chest! I hope you're feeling much better than you did in November. I've noticed you're popping in a lot more often, probably taking in who's exploding out of her bra, you cheeky monkey, you! Have a happy and healthy new year! Cheers, Sandy xxx 😊👍 🌽
Sandy Cowell
said on 11/Jan/19
@ Gladstone Screwer - Funnily enough, I am watching 'EastEnders' right now, but 'Emmerdale' has been and gone and Natalie was in it, but I didn't notice anything on display today!
Cheers and a Happy New Year to you, even though I've probably wished you that already! 😀👍
Natalie gets five five point five.
Littlelee168cm
said on 7/Jan/19
Rob how tall would ash palmisciano who plays her son Matty Barton be? I'm seeing 5ft 8 listings but really cant see him being any taller than natalie in the show infact I could see as low as 5ft 5 for him
Sandy Cowell
said on 27/Nov/18
@ Gladstone Screwer - Hi! It sure is great to hear from you! I'm sorry you haven't been well, but hope you are feeling better now.
Have you been watching 'Eastenders' lately? Kat has had her pair on display in no uncertain terms and falling about drunk as well! I found it more than a little hilarious to read that people have been phoning in to complain about her big, bouncing chest! Who on Earth would take the trouble to do that? That woman's shenanigans have always been worth watching, and I'm sure you'll agree that they aren't the only things, AND she has a massively infectious, dirty laugh!
Natalie's aren't quite so big, but...
hang on a minute! I'm supposed to be talking about her height! I haven't changed my mind since the last vote, so again, some one-and-a-half months later, I am going for 5ft5.25.
Sandy Cowell
said on 11/Oct/18
@ Gladstone Screwer - Here's a fabulous pear: 🍐! I hope you are well!
😀👍
Sandy Cowell
said on 10/Oct/18
It's amazing to think that it's nearly two years since I wrote on Natalie's page! Doesn't time just fly by?
Since my last comment, I have revised my thoughts on Natalie's height, thinking that she might even be only a touch over 5ft5. 'Emmerdale' has now become my favourite Soap, and Natalie's played a major part in that. She is now with Cain Dingle, who is just a touch under 6ft. There is certainly a good 6-and-a-half inch difference between the two.
I will give this excellent actress 5ft5.25 today.
PS She found a girl kipping on her sofa in yesterday's episode, out of her face on heroin, which sadly killed her own daughter. She'll obviously want to help this girl, called Dawn, but it might be a start if she didn't look quite so disgusted when the girl threw up in her sink! It could have been worse... the doped-up Dawn could have spewed up all over her carpet! I doubt she'd have volunteered to clean it up herself! 😩
Nik
said on 14/Jan/17
I once heard she was 5'7" but after seeing her on Emmerdale I would say she falls within the 5'5" - 5'6" range. I would say the 5'5.5" that Rob has estimated seems about right, I don't get the impression she is 5'6".
Sandy Cowell
said on 4/Nov/16
Her recent performance in Emmerdale has been excellent and so believable as a grieving Mum.
I remember her when she was in 'Doctors' - she was my favourite! Then she had a tiny and forgettable bit-part in EastEnders, but since she's been in Emmerdale, her brilliance is well and truly back!
I've also seen her star in a movie with one of Hollywood's hard men, but as I was channel hopping, I only saw a bit of the film!
Heightwise, she is roughly the 5ft6 I was expecting her to be, which seems a fair amount taller than most of Emmerdale's actresses, from what I've seen.
Briggsy
said on 31/Mar/16
She is absolutely stunning
Andrew Humphreys
said on 23/Jan/16
Not as tall as I expected!