Jeff Hordley's Height
5ft 11 ¾ (182.2 cm)
English actor, best known for playing Cain Dingle on the British Soap Emmerdale. In 2001 (Mirror Newspaper) he said:
"I'm 6ft tall and normally I weigh 12 and a half stone,"
. In a 2015 article in the Mirror he said he was
"Nearly six foot"
.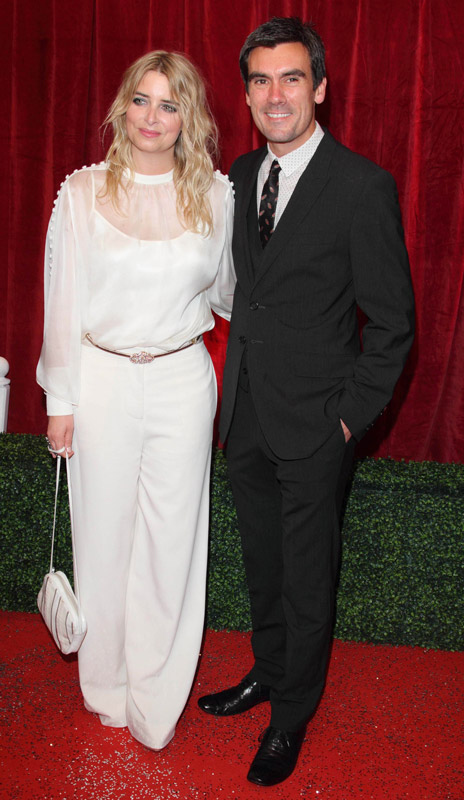 Jeff with
Emma Atkins
Photos by PR Photos
You May Be Interested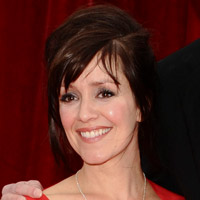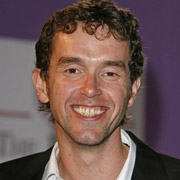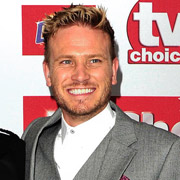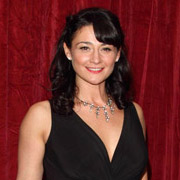 Add a Comment
63 comments
Average Guess (24 Votes)
5ft 11.49in (181.6cm)
Miss Sandy Cowell
said on 10/Dec/20
Jeff really DOES look 6ft in the 1997 'Coronation Street' episodes he's been in lately - and young and fresh-faced!
Miss Sandy Cowell
said on 9/Dec/20
Well I never! I just saw Jeff serving in a shop - in a 1997 episode of 'Coronation Street'!
I must say, he's kept his height very well.
@ Connor - Still think of you, and I hope you're doing well. Merry Christmas! 🎄🎅🎄
Jeff gets 5ft11.75.
Miss Sandy Cowell
said on 21/Feb/20
@ Connor - Still think of you, mate! It would be nice to see you back again.
All the best, Sandy XX 😁👍
Miss Sandy Cowell
said on 21/Feb/20
Jeff's 'Emmerdale' character Cain gets far too hot under the collar, and threatening his OWN SON is an outrage. Now that the youngster has been shot, albeit accidentally, his mouthiness is going to catch up with him. He should come clean and tell the truth, or it will look worse than ever for him and now Moira, who is covering up for Cain out of some misguided loyalty.
Moira DID have an affair with the tall young man, before it was found out that he was Cain's love child. That's no excuse though....! 🙊 She's married to Cain and has a family with him. 😝
Jeff Hordley gets 5ft11.5.
Miss Sandy Cowell
said on 21/Oct/19
Jeff's Emmerdale Mum has told her son, Cain, about his wife's affair BUT HE'S GOT A BEE IN HIS BONNET THAT IT'S THE WRONG MAN!
What's going to happen when he finds out the right man?
Oh I see! He's tied up the man he's aware knows the REAL culprit, that's
after knocking him out with one punch. Silly Moira! She MUST have known that you don't mess with Cain.
5ft11.75.
(Written as I watched the proceedings!)
Nik Ashton
said on 5/Sep/19
@ Sakz - He is also listed as 6'0" on some websites!
Nik Ashton
said on 4/Sep/19
@ Sandy Cowell - That is so very true!
Yes, that should put kids off such antics, a trip to the naughty (0'y!) step is a possible destination but it is the thought of going to hospital that should really put kids off doing this.
👃🍓😋
🖕🖕🖕!
@ Rob - What was his peak height?
Sakz
said on 3/Sep/19
@Nik I wouldn't be surprised if he is just 5'11 his footwear makes him appear taller on screen.
Miss Sandy Cowell
said on 2/Sep/19
@ Nik - A right barrel of laughs! Funny thing is that the little boy ended up unwell and in hospital, so if you have a child in your care and he picks his nose, you know where you'll be heading later!
Nik Ashton
said on 1/Sep/19
@ Sandy Cowell - This is amazing, the soaps can be a barrel of laughs! 😂😂😂!
👃🔜😋!
🖕
I've seen him listed as 5'11" on an online site!
Miss Sandy Cowell
said on 29/Aug/19
Just now on 'Emmerdale', Cain was holding his little son and he was picking his nose and eating it! I was in hysterics!
🐽❎😯🤧☑️
🖕
Very natural!
Cain, or Jeff Hordley, can have 5ft11.5.
Csimpson6ft
said on 1/Jul/19
@saltyfish177cm i dont think he's any taller than 5'11.25 today, he needs a downgrade.
saltyfish177cm
said on 29/Jun/19
Big rob, how tall can Jeff look next to 5'8 3/4 Dean Andrews in this scene?
Click Here

Editor Rob
Could be about 2.5 inch range
Nik
said on 25/May/19
@ Rob - How tall is Steve Halliwell please?
Miss Sandy Cowell
said on 30/Apr/19
@ Connor - Jeff has only just turned 49. If I'm anything to go by with my weak bone structure, he probably WON'T have lost any height yet. I hadn't at that age! Jeff looked remarkably tall in the hospital scenes when he stood with Natalie J Robb (5ft5, I think!) and Isobel Hodgens (5ft1.5).
Here's wishing you a fantastic, happy and fruitful week Connor! 😁👍 xxx
My guess for Jeff is 5ft11.75.
Csimpson6ft
said on 21/Apr/19
@Miss Sandy Cowell I still think he's no more than 5'11.5 today, since he's almost in his 50's so it's very likely he has lost a fraction, with Andrew Scarborough it didn't look over 2.5 inches and it can even look just a 2 inches difference sometimes, infact i wouldnt be surprised if he measures just 5'11 flat.
Miss Sandy Cowell
said on 27/Mar/19
@ Connor - Hooray! Joe is alive after all!
Jeff gets 5ft11.75.
Sandy Cowell
said on 30/Jan/19
I agree Connor, that Cain didn't kill Joe. It was a reluctant Graham, at the orders of that vicious bitch, Kim Tate. I don't want either of them to go down. I want Kim to!
Connor and Nik - I can't tell you how much difficulty I am having trying to get into the newly introduced 'Classic Emmerdale'! It is as boring as I remember it being, which is the reason I never got into it until fairly recently. Kim Tate was in it, yes, and a very young version she is too! The only thing of interest, perhaps, would be to see what turns her into the vindictive individual that she is today, and I can't see investing many of my hours to find out THAT is time well invested! Huh! No thanks!
Cheers to the both of you!
😉👍 😉👍
Nik
said on 28/Jan/19
@ Sandy Cowell - I most certainly due use Jeff as a measuring implement when I am watching "Emmerdale", if I want to know the height of a star from "Emmerdale" I often find myself working it out based on where they come up to on Jeff! I don't think there's anyone on "Emmerdale" that I use as much as him for height comparisons!
Oh, I too have fun guessing the heights of people with my Mum, you will be interested to know that my Mum sometimes asks me how tall Rob thinks certain stars are! We never had such conversations before my celebheights days! Your Mum was right in that in many senses it doesn't matter how tall someone is but we are still curious about the heights of other people!
It's a real shame when height restrictions apply in the workplace, I would like to think such restrictions only apply if they really have to! In any case our level of height says nothing about us other than our far our head is off the floor! I've never wanted to be tall to be honest, the idea of being over 6'0" has never appealed to me!
Each and every height is special and should be celebrated by everyone, unfortunately some heights are deemed by some to be be better than others however all heights have their own ups and downs, like you said!
Cheers, Nik
Sandy Cowell
said on 26/Jan/19
@ Nik - Coincidentally, I am watching the 'Emmerdale' omnibus right now!
📺😀👌
Do you ever use Jeff Hordley as a measuring implement? I do, and I think Ryan Hawley is quite a good one too! Both these guys have fairly decent postures, though Ryan's is probably a bit better than Jeff's because he's that much younger.
I do hope that you have fun guessing the heights of people with your Mum! If I'd asked my own Mum about somebody's height, she would have retorted with a "What on Earth does it matter? It isn't going to change a person if he or she is a couple of inches taller than somebody else?"
Ha ha! She used to speak highly about a taller man, claiming that his shorter 'brothers' had more aggressive tempers, and I said that was a rubbishy attitude before I was even in senior school!
Well, maybe my Mum was right in some respects, but how about confidence issues and, as was certainly the case when she was young, being turned down for a job on the grounds of your lack of height or because you were too tall?
These height restrictions don't tend to apply so much now. You could even say that 'heightism' is a recognised state of affairs these days and in days gone by, but neither Jeff nor Ryan would have too many problems with their near to 6ft statures, 6ft seeming to be a height 'goalpost' for many a growing lad. 🎯Often has been the time that I've looked at the both of them to see that they can speak to each other straight in the face, and that is always a convenient bonus in day-to-day life.
Another undeniable fact is that how tall we stand is an important part of our description, just like hair colour and body type. It is an essential factor of what makes us individuals, and as you've said yourself many times before, each and every height is special and comes with its own ups and downs!
Cheers Nik! 😄👥👤📏
Nik
said on 25/Jan/19
@ Sandy Cowell - My Mum and I do talk about height a fair bit and we talk about the heights of celebrities a bit too, my Mum is particularly interested in the heights of different soap stars and we do like to speculate how tall different soap stars are! She does seem to have a fair knack for guessing people's heights, hey she deals with bare foot height like we all do here on celebheights!
I agree with everything you said about the terrible situation Cain is in in "Emmerdale", it is incredibly cruel that so much unfair damage has been caused as a result of that one angry punch. No one was to know what the consequences of that punch were going to be, one man ended up dying and Cain has to live with that guilt as well as losing his daughter, Cain wasn't to know how catastrophic that punch was going to be and its unfair on him what has happened because of this.
Jeff can have 5'11.5" from me too!
Csimpson6ft
said on 24/Jan/19
@Nik your mum isn't bad at guessing heights, I even had Jeff at 5'11 before, but now after looking at him again he could be right inbetween 5'11 and 6'0, I think 5'11.5 is ok for him.
Csimpson6ft
said on 24/Jan/19
@Sandy Cowell i dont think it was Cain who killed Joe, he's never killed anyone before, yeah he knocked him out after he punched him and hit his head on a rock, but if you rewatch the clip where Graham puts his body in the car boot his fingers twitch slightly, it's Graham who finishes him off later on, that's why he broke down and started crying.
Many people are speculating that Joe will eventually return but that's not the case it won't happen, if it did then it would just leave a major plot hole and ruin the story and the writers/directors even Joe's actor (I don't know his name) even confirmed that he won't be returning to the soap, it just wouldn't make sense.
I think it is more likely that Graham will eventually reveal to Debbie and Cain that he was the one who actually killed Joe, I can see that happening.
As for Jeff hordley, after seeing him more of him with Andrew Scarborough who plays Graham, he actually does still does look quite a bit over 5'11, from what I saw between them the height difference looks at least 2.5 inches, assuming they were wearing the same or at least similar footwear, Jeff doesnt always have perfect posture so that's maybe why he can look just 5'11 or 5'11.25, so if he stood tall for a measurement then I guess he might be able to hit the 5'11.5 mark, so ill give him 5'11.5, but maybe in a few years later he will shrink to just 5'11 or a bit under.
Sandy Cowell
said on 21/Jan/19
@ Nik - Well, with you as her guidance, I assume she's becoming something of an expert! 😎👍
Normally, I have no sympathy for blokes who lose their tempers and smash the place up over some trivial matter, but in Cain's case, I do have some sympathy. After one angry punch, he has to live with the guilt of killing someone, and now he has lost his daughter, whom he confided in in the hope to give her some closure. (The guy he killed was her fiancé).
Instead, he's opened up a whole new, thoroughly ugly can of worms.
5ft11.5 too from me.
Sakz
said on 20/Jan/19
@Sandy He believes he has killed him but it's obviously just all in his head. I still think Graham finished him off based on how much he was crying afterwards and let's face it he does Kim Tate's bidding after all, so in a weird way he feels he was protecting Joe from her. As for Cain's height, he definitely is one of the taller characters in the soap and those boots he wears definitely give a boost aswell. I would say he's somewhere near 6'1 in those and anyone 6'0 or near it will look tall in soaps, considering a lot of the cast is of average height or smaller on the male side. I guess we'll see how it all plays out and 5'11.5 is fair. 👍🏻
Nik
said on 18/Jan/19
In the last few days I asked my Mum to predict Jeff Hordley's height, she said 5'11"!
I then gave my Mum four options for his height, they were:
A) 5'11"
B) 5'11.25"
C) 5'11.5"
D) 5'11.75"
My Mum chose option C!
Sandy Cowell
said on 15/Jan/19
@ Sakz - Hi! Nearly three months later, I have popped over to Jeff's page to find your comment! Whether or not Joe is dead, and if he is, was it really that one punch that killed him, remains to be seen. Joe Tate has twice appeared on the front of my telly mag since his theatrical death, and that has made me wonder if there will be a surprise revelation. I do remember rightly, they made sure that the camera focused on Joe's moving hand as he was bundled into the boot, so I suspected that Graham 'finished him off' - but that was then!
Oh no! Believe it or not, I'm watching yesterday's 'Emmerdale' for the first time and Cain's just told daughter Debbie that he killed Joe. But has he really, Sakz? I smell a very pungent rat here and I have this feeling we'll be in for a shock when the truth comes out. The two were brought in to identify a male body, and Cain took it upon himself to spare Debbie's feelings. He is not a bad man, like that sociopathic Lachlan, and no one can accuse him of being an uncaring, unloving father.
There have been many chances over the past weeks to compare Cain to loads of people, and with the exception of Ryan Hawley's character, Robert, who can look Cain straight in the face, and the obvious Mark Charnock, 6ft4.5, Cain still stands out as one of the tallest of the tall men in 'Emmerdale'.
I think that this time, I will go with 5ft11.5 again, though I had considered giving him back that quarter-inch!
Cheers Sakz!
Sakz
said on 20/Oct/18
@Sandy Cowell After watching it back his head hit what looked like a brick on the way down which was what almost killed him, coupled with the impact of the punch. I don't think they've had anyone die with a single punch certainly not from Cain, and he's thrown many over the years.
Csimpson6ft
said on 17/Oct/18
@Zampo well it's not impossible i guess, 5'11.25 and 5'11.5 are both equally possible for him.
Zampo
said on 17/Oct/18
@Connor Simpson: I'm not sure he is someone who stands at his tallest, he is quite lose with is posture. If I was going to base my estimate on how he looks (walks around at) on Emmerdale, I would say maybe 5'11.25 however I feel he would still measure taller for a measurement. I think 5'11.5 is fine for him.
Sandy Cowell
said on 17/Oct/18
I think this guy is nearing a breakdown in 'Emmerdale'. He thinks he killed Joe Tate, but he merely knocked him out and Graham finished him off, in my opinion! (Remember Joe's hand moved?) Now Cain is drinking himself into oblivion out of guilt. It just goes to show how perilous a punch to the head can prove to be.
I give Jeff Hordley 5ft11.5 this time round.
Csimpson6ft
said on 16/Oct/18
@Sakz yeah Rob really needs to give him a downgrade, im even thinking about voting him at either 5'11 or 5'11.25 now infact. I think i will go with 5'11.25.
Sakz
said on 16/Oct/18
@Connor Simpson If I'm not mistaken he also wears boots and even then he doesnt look much over 6'0. Definitely closer to 5'11 now I would say.
Connor Simpson
said on 15/Oct/18
@Sakz well he has looked close to 6'0 from 2000 till 2016 I think, but nowadays it does look like he has lost a fraction, I definitely agree that he is much closer to the 5'11 range today, 5'11.5 is the absolute maximum id peg him at, but I wouldn't be that surprised if he's just 5'11.25 or even 5'11 flat, then again he might be between 5'11 and 6'0 now, it's a toss up for me but it does seem quite likely he's somewhere in the 5'11 zone.
Sakz
said on 14/Oct/18
From what I've seen he looks closer to 5'11 than 6'0 although his posture isn't always great. 5'11.25-5'11.5 is what I would put him at.
Connor Simpson
said on 14/Oct/18
@Zampo nah he looks shorter than 5'11.75 today, 5'11.5 seems probable. If me and Jeff met in person I would definitely be taller than him.
Connor Simpson
said on 14/Oct/18
@Rob well he is greying now, im guessing he is in his 50's now or at least not far off, he doesn't look close to 6'0 nowadays, 5'11-11.5 seems very likely today.
Zampo
said on 12/Oct/18
Fair listing. 5'11.5-5'11.75 range from what I've seen. Definition of a weak 6'0. Doesn't look the full 6'0 in most scenes on Emmerdale but can look very near the mark.
Connor Simpson
said on 12/Oct/18
@Sandy Cowell I don't know Sandy he's looking more in the 5'11 range nowadays, with the actor who play's as Graham who looks 5'9 (I'm not sure what his name is) I'm struggling to see him at near 6'0 today, he might be at most 5'11.5 but no more than that.
@Rob I would say he needs a downgrade now, I know this isn't the best video for judging height but I really am finding it hard to see 2.75 inches between them here, I'm even tempted to say that Jeff might just be 5'11 flat now, but I wouldn't go any higher than 5'11.5, anyway here's the video:
Click Here

Editor Rob
He could look 5ft 11-11.5 range, whether he has lost a fraction now? I guess that is possible.
Sandy Cowell
said on 7/Sep/18
I have found another member of 'Emmerdale' starring in an episode of 'Heartbeat', one Jeff Hordley! He stars in Series 17, Episode 12, and it is called 'The Heart of a Man'.
Jeff plays a law-abiding, anything but boisterous labourer, but again he is a born leader and sticks out as the tallest member of the cast, so far anyway, not that I think he's lost any height nowadays, but he does look 6ft or thereabouts.
He gets 5ft11.75 this morning.
Ned Schneebly
said on 13/Jan/17
Rob, I've always thought of Jeff as 6', so I'm happy with the 182cm, which is near as dammit.
anon
said on 29/Dec/16
Any Idea on Adam Thomas off Emmerdale was also in Waterloo road, maybe 5ft11 range?
Editor Rob: that's what he has on his spotlight casting page, but I haven't looked much at him.
Nik
said on 21/Nov/16
My Mum is a massive Emmerdale fan. When I watch it I am always trying to work out how tall each of the cast are !
Sandy Cowell
said on 19/Nov/16
@ rojina - hello! I take it you watch 'Emmerdale' - so do I! I agree with you about Jeff Hordley! He is rather handsome in a rugged sort of way on the show itself but in the picture above, he looks even approachable! He has a scary "don't mess with me or else" attitude and appearance in the programme, but he's never short of female attention!
I thought he was 5ft11.5, so I was only out by a quarter of an inch.
Do you remember about 18 months
ago, when a selection of soap stars including Jeff and Zoe Henry (who I noticed you commented on!) all recited poetry? I thought it was exceptionally beautiful and enabled us to look at these stars in a different light!
Arch Stanton
said on 19/Nov/16
Wow, I'd never have guessed him this tall, I'd thought about 5 ft 10. He does look a lot better nowadays than he did ten years back when he looked greasy and mad fer it.
Rojina
said on 18/Nov/16
Used to look taller and vroaser before. So handsome......
Connor6ft
said on 15/Feb/15
Jeff actually did look just under 6ft with Tom Lister who's a genuine 6ft 3 guy.
Connor6ft
said on 15/Feb/15
Rob can 182cm be tall or do you still need to be the full 6ft to be classed as tall?
[Editor Rob: the 5ft 11 to 6ft zone is a kind of place that in many cases you could be seen as being tall, while in many other cases maybe just still in average zone. Can depend on the town/city and the company you keep.]
Connor6ft
said on 15/Feb/15
Rob how tall do you think James Hooton (Sam Dingle) is?
[Editor Rob: apart from above-average I haven't really looked at him.]
Connor6ft
said on 15/Feb/15
Do you think Jeff has shrunk Rob? or do you think he really was a 5ft 11.75 guy before and just rounded up to 6ft?
[Editor Rob: I'm not sure he's really shrunk but he is probably always been that bit under the mark and naturally most of the time you would just say 6ft...this time he came out with what seems the real mark, 'just under'.]
Connor 183.9cm
said on 4/May/14
Rob do you think Jeff would measure 182.6cm at his absolute low like myself? and is 182.6cm 5' 11 7/8 or something? thats for sure legit 6'0"
[Editor Rob: hard to really tell, sometimes he can look a good six footer though, but then many people can look under their claim by fractions and it can be footwear/posture that causes it.]
Connor 184.5-185cm
said on 12/Apr/14
Rob what about Rik Makarem (Nikhil Sharma) could he be another flat but not strong 6 footer? 182.9-3cm range?
[Editor Rob: not looked much at him]
Connor 184.5-185cm
said on 11/Apr/14
I do agree that he could be 5ft 11 5/8-7/8 in the evening so thats still a solid 6ft, in the afternoon hes probably around 182.9-183cm i think hes just a legit 6ft, 6ft flat but not strong 6ft.
[Editor Rob: as I say near enough 6ft, I wouldn't put him a fraction under unless I saw him with measured guy]
Connor 184.5-185cm
said on 11/Apr/14
Rob would you put Jeff in the flat/legit 6ft range? He had solid 2 inches on the actor who plays as Jai Sharma whos 5ft 10
Connor 184.5-185cm
said on 10/Apr/14
Rob you mean theres a chance he drops under 6ft in the evening? like 182.5-6cm so you dont think hes the full 6ft?
[Editor Rob: I think he generally can look near enough it for him to claim the mark, but always a good chance of being a fraction shy. I wouldn't put him in the strong 6ft category.]
Connor 184.5-185cm
said on 10/Apr/14
Rob do you think Jeff is a legit 6 footer?
[Editor Rob: there is a chance he dips under]
Connor 184cm
said on 28/Sep/13
Yeah i always thought jeff looked 6ft hes very honest rob how tall do you think dominic power is? maybe 5ft 10?
178
said on 11/Dec/11
I'm surprised at this guy... always struck me as an average 5' 9"-5' 10" 'Liam Gallagher' type guy. Then again, I'd never paid much attention to him standing next to other people.
Godred
said on 10/Dec/11
to me he looks a max 5`11,looks average.
Mr. Accurate
said on 7/Dec/11
Are you sure? He looks about 183 1/2 hmmm
deedee
said on 16/Aug/06
I saw him o9ver at ws1, I am 5ft 8 he really was only a tiny bit bigger than me no way is he 6ft
joanne
said on 5/Jul/06
weel i am 5"5" and jeff didn't seem that much taller than me
dave
said on 14/Jun/06
Well I am 6'0 on the dot barefoot and when I saw him last year I had at least 2 inches on him, he looked about 5'10 at best.