Mark Ronson's Height
6ft ½ in (184.2 cm)
English DJ, Musician and singer. In a guardian article it mentioned
"Six foot tall and so handsome you feel like bursting into tears"
and in the Telegraph it said how his
"Towering quiff [added] a couple of inches to his six foot."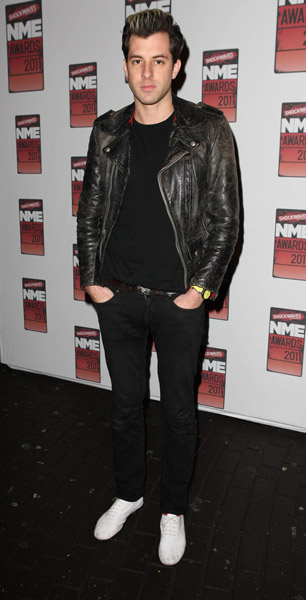 Photos by PR Photos
You May Be Interested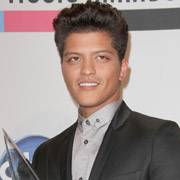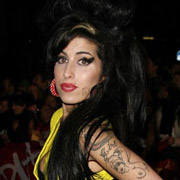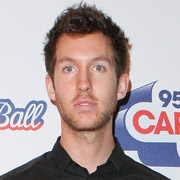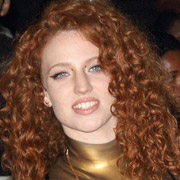 Add a Comment
18 comments
Average Guess (14 Votes)
6ft 0.25in (183.5cm)
Rory
said on 5/Aug/20
Very arguably a legit 6ft1 guy who slouches. Even with the slouch still looks at least six foot. If he measured 6ft1 in the evening I personally wouldn't be surprised always gives off a tall vibe even with the slouch.
Rampage(-_-_-)Clover
said on 29/Jan/20
Also Rob, this Independent article from 2010 describes him as being 6ft2

Editor Rob
6ft 2-3 with a quiff I can believe.
Rampage(-_-_-)Clover
said on 29/Jan/20
Yeah this guy looks over 6ft generally enough so that he could get away with claiming 6ft1. He may in fact be 184-185cm range. His hair brings him to 6ft2 at least. I'd be interested to see what he claims, that 6ft mention doesn't sound like it came directly from him. Either way 183cm looks a little low for him
I'm voting 6ft0¾.
Rory
said on 27/Jan/20
Good call Rob. His height can vary a lot, differing footwear,big quiff and bad posture means he can be a hard guy to pin down but I'm certain he's over six foot. My instincts are he's minimum 6ft0.25 and maximum 6ft1 so I think 6ft0.5 is fair enough.

Editor Rob
Since we know Justin is a big 6ft 2 range guy, 184 or up to 185 even can be argued.
Rory
said on 26/Jan/20
Click Here
At 2.38 with Justin Hartley looks no less than 6ft1 range. I'm now thinking there's probably zero chance this guy is only six foot flat he surely has to be over that, how much though is debateable. I reckon more than just a fraction, I could see 6ft0.75 being possible now. The guy looks over six foot mostly even with chronic slouching.

Editor Rob
I will have a look, but yeah it's hard to see him much under 6ft 1 there with Justin.
Rory
said on 26/Jan/20
I think he should be listed at 6ft0.25. Can pass for 6ft1 as often as just six foot usually.
Mark D.
said on 14/Jul/19
I think he measured his height at 17 or something and never did it again. I have seen him on stage more than once with Duran Duran, John Taylor and Simon LeBon are both between 6'0" and 6'2". He was as tall if not taller than both of them with similar shoes. I would say he's 6'1" or 6'2".
Cucumber
said on 9/Dec/18
hes closer to 6'1" saw him dj at a private party with a friend and actually stood right next to him, I'm a legit 5'11".5" he had at least an inch on me and he wasnt wearing big shoes.
MAD SAM
said on 24/Aug/18
I won't disagree to his claim, gonna give him 5'11.75" at 182 cm
Rory
said on 8/Apr/17
Rob, do you not think 6'0.5 could be closer for Ronson ?
If he lifted his head here he'd have at least an inch on Jimmy Fallon.
Click Here
Editor Rob: it wouldn't be impossible, sometimes he can seem a 183 or 4 guy
Rory
said on 28/Mar/17
I could see him being a possible 6'0.25.
John Cena
said on 17/May/16
Fake:183
Real:177
J
said on 14/Jan/16
I'd put him at 5'10 based on pictures with Albert Hammond Jr.
Khgf
said on 19/Dec/15
He is more taller than 6 feet.
Check the picture with daisy lowe(she is 178)
joe joe
said on 5/Oct/15
At last he's on here. I think 6'ft is fair for Mark. He is another person I have met although most of the people on here won't belive that as they think everyone on tv or the internet live in a box or another planet so there is no way anyone from earth could ever meet them. lol. anyway I digress. Met him at the sarm studio closing party. He is a super nice guy. He scans taller than 6ft because of his long face and frame but isnt any taller than that. My self being 6'1 I was a good inch taller than him. Although in pictures I've always thought he was 6'2 or something. he is easily 183/184. At a push 185 in the morning
Dazik
said on 2/Oct/15
Would've expected him to be much taller. Nearly every article I read about him makes at least one comment about how tall this guy is. Plus, at this year's VMA's. he stood next to Bruno Mars on stage and absolutely towered over him. I know Bruno is by no means tall, but Ronson looked like he was a full foot taller than him. I would've assumed he was about 6'3" or 6'4".
Andrea
said on 1/Oct/15
Easily 6'! I remember i saw him in an italian tv show and he did look considerably taller than his 5'10 listings!
MD
said on 1/Oct/15
I sued to think he was somewhere in between 5'11" and 6'0", but he really does seem a legit 6'0" the more I see of him with average heighted guys.
BTW, this also makes an utter joke for the 182-183cm listings for male model Oliver Cheshire:
Click Here