Mark Ryan's Height
5ft 9 (175.3 cm)
British actor best known for roles in tv series like Robin of Sherwood and Black Sails. He also voiced Bumblebee in Transformers. Back in the days of Myspace, he listed his height as 5ft 11. This photo is from a Collectormania event in 2007.
5ft 8 Rob and Mark
You May Be Interested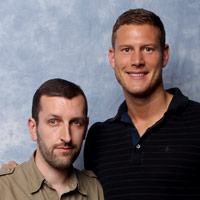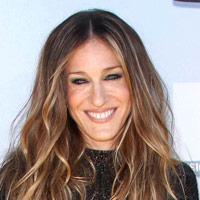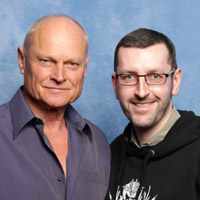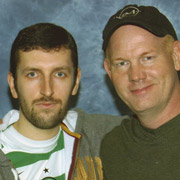 Add a Comment
23 comments
Average Guess (11 Votes)
5ft 8.43in (173.8cm)
Eric W. Tam
said on 20/Feb/20
Holy bejesus if he's 5'11 you are 6', Rob. Come on Rob, do you EVER claim 5'9 at 1.75 m? Lol, you should work for Nasa with your attention to precision. I believe this guy is 5'8.25-5'8.5 range, but I'm giving him 5'8 flat for his ludicrous claim/the fact you too were somehow way off.

Editor Rob
Only if claiming best day ever out of bed would I say 5ft 9, but I always say 5ft 8 if anybody asks.
World Citizen
said on 20/Mar/19
Looks 5 ft 8 flat.
Paul Wood
said on 23/Jan/19
Doesn't look 5ft 9in to me in that photo.
Christian 6'5 3/8"
said on 29/Sep/18
Could be about 174 if he stood straighter.
Cameron
said on 13/Dec/17
Doesn't have the best posture in either pic, Stocky build also makes him look shorter. I could see 5'9"
Dan
said on 15/Aug/14
How tall do you think Luke Arnold is from Black Sails? he is listed as 6'1 but looks closer to 5'9 in most pics.
[Editor Rob: yes I agree with 5ft 9 range, being much more likely than 6ft 1 :)]
edguy282
said on 6/Jun/14
Rob, in both of these pictures Mark looks like he's right at your eye level, so why wouldn't he also be about 173-174cm? He seemed to be about that height on Black Sails too.
[Editor Rob: yeah he is likely giving a 2-inch boost with his 5ft 11. I'm unsure as if he has lost height from 1980's though.]
Mark Ryan
said on 13/Dec/08
"Loxley" & "Tony dude" & "Maximus"...I personally invite you to come up and say "hello" to me, next time we're on the same continent or planet...I'll be happy to take you outside for a close and personal discussion, you gutless, worthless, lifeless, faceless cyberspace ****s.
loxley
said on 9/Nov/08
Definately a shortie when I met him!
Tony
said on 2/Aug/08
In the first picture it looks like rob is holding back his emotion about how this dudes myspace photo lied
Mark Ryan
said on 18/Jun/08
Hey! I'm flattered there is so much controvesy! Don't forget PR folks and agents fill in most of those thing you read on the net. It's their job to make us showbiz folks even more larger than life that we actually are! Anyway, I must learn to stand more unright!
Regards to all!
Mark
maximus
said on 16/Jun/08
5'9" sounds accurate.....5'11" in his dreams..lol
Charliemoto
said on 27/May/08
173-174cm max. immediate downgrade required.
Paul
said on 24/May/08
Ok, there is no way he is over 5'11". He is 5'8", 5'8 and 1/2" MAX. I'm just speaking judging from these pictures of course, but just looking at these pictures he is the exact same height as Rob.
Ras
said on 23/May/08
The eyelines are quite similar, I'd give him 5'9" tops.
flanery
said on 22/May/08
In the 2nd picture he is the exact same height of rob
Adam
said on 22/May/08
Looks dead on 5' 9".
Anonymous
said on 22/May/08
5-8 to 5-8.5, no way near 5-11
brunobrowne
said on 21/May/08
5-8 no more
Big Show
said on 21/May/08
Great to see a page for this guy. Always liked him in the Robin of Sherwood series (one of my all-time favourite tv-shows). At 52 I doubt he has lost much height, but I wouldn't give him more than 5'9 basing on the pic above.
Realme2008
said on 21/May/08
Yeah, he honestly does look 5'9" in this picture.
Guido G.
said on 20/May/08
He looks no more than 174 cm in those pics.
dural
said on 20/May/08
looks 5'9" in Rob's pic