Martin Luther King Jr's Height
5ft 6 ½ (168.9 cm)
American Minister and Civil Rights leader. In the Ralph Keyes book on Height, he mentioned Luther's waxwork measured at 5ft 6.5. Other authors typically described him as being around 5ft 7:
"five feet seven inches tall, broad shoulders, muscular neck, tipping the scales at "a heavy-chested 173 lbs"
.
In his autopsy, he was described as a
"Well nourished Negro male measuring 69 1/2 inches in length and weighing approximately 140 pounds"
You May Be Interested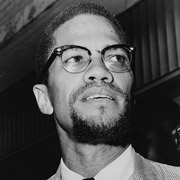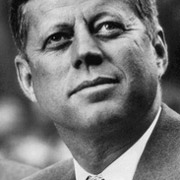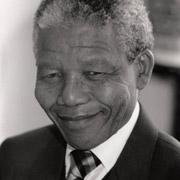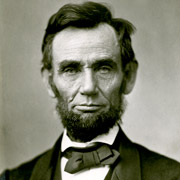 Add a Comment
19 comments
Average Guess (24 Votes)
5ft 6.64in (169.3cm)
Canson
said on 23/Jan/20
As listed
Miles Yeargain
said on 23/Jan/20
He was 5'7
U.S. person
said on 5/Jul/19
I can't believe that U.S. people are so dumb...
ArjunaKorale
said on 10/Jan/18
A big-spirited man who saw the future. I have him over 5 feet 6.5 inches (169 cm) tall. I'm around that height and it seems too short for King, who seemed like a slightly taller, bigger-boned man. I believe that a strong 5 ft 7 (at least 170 cm) is his true height. Rob, how about the Dalai Llama? Could you guys please make an entry for this most charismatic of Buddhist leaders.
Editor Rob: he might have been over 5ft 7 in younger years, now heading to around 5ft 6, though I haven't looked much at him.
Ian C.
said on 15/Nov/17
I just assume that politically prominent men are tall, so King's height comes to me as a revelation. I was also surprised by how short Truman and Churchill were. If you had asked me how tall any of these men were, I would have guessed just over six feet.
"Well-nourished?" An interesting term, not only for its apparent tact, but because it was thought to be relevant to the autopsy of a man who had died from a gunshot wound. Also, it is interesting that King's race was noted on his autopsy. I'd be surprised if either Jack or Bobby Kennedy's were.
Peter175
said on 16/Oct/17
I still can't see him as 5'6 range with Malcolm X and Muhammad Ali.
Rob how possible is the full 5'7 at least? I remember reading some reports of JFK being 5'11.5 even though extensive reports have him measured at 6ft. MLK has been described as 5'6, 5'7 and 5'9.5, so I think its safe that he's probably between the two (5'7.25 / 171 is my guess)
Editor Rob: last time I looked I decided he was between 5ft 6 and 7...of course you wouldn't rule out 5ft 7 completely but I never saw enough to go with that figure yet.
Peter175
said on 8/Jun/17
Would have honestly guessed 5'8. He looks quite average in crowds. Would be surprised if he was really 5'6
Sam
said on 30/Mar/17
He never looked tall in crowds in the 60s when the average height was slightly less...I could MLK 5'6"-5'6.5" range.
Realist
said on 22/Dec/16
David Oyelowo doesn't resemble MLK but he's about his height just 2 cms taller.
MD
said on 19/Dec/16
Andrew Young, who was a friend of MLK and a member of the Southern Christian Leadership Conference which King led - and later a congressman, the United States Ambassador to the United Nations, and then lastly as Mayor of Atlanta - has remarked quite a few times that MLK was sensitive about his height. I would not at all be surprised then, if it ever came out that he wore lifts. Either way, the most he could be is 5'7" which is really all he was ever described as, anyway. People who wrote about his rarely ever boosted his height in any significant way and in fact wrote about his small stature in a way to juxtapose it against the figurative stature he attained on a national and international scale.
5'6.5" is about as accurate a listing as you're going to get, though, I could see a half-inch in either direction, too.
James
said on 18/Dec/16
King was exactly 5'6". He probably had special shoes to make himself look taller in public.
MJKoP
said on 18/Dec/16
A lot of people seem to think he was much taller than he actually was. Paul Winfield(listed here as 6'2") played Dr. King in the 1978 TV mini-series "King" and was mentioned in a newspaper review as having the same height and build as MLK!!!
Arch Stanton
said on 18/Dec/16
Yes Andrea, that's why I originally thought he was near 5 ft 8! Maybe he wore lifts at times. If you look at Malcolm X I don't think you can dispute 6'3, he was taller than Ali. Yes King looked in 13 stone range I think, which for 5'6 range is overweight.
MJKoP
said on 17/Dec/16
I don't know which is sillier: 5'9.5", or 140 lbs. He was chubby, probably even obese(in medical terms). And under average height. Of course, in character he was immeasurable. Possibly one of the most admirable souls ever to have lived. To call him a great man would be an understatement.
Andrea
said on 17/Dec/16
There aren't many good pictures out there with Malcolm but I thought, if Malcolm was really around 6'3, this guy could look taller than just 5'6.5 with him...
Click Here
Is this a 8.5 inches difference? Mmm...
Arch Stanton
said on 17/Dec/16
Rob, maybe create a category for historical/political figures?
Arch Stanton
said on 17/Dec/16
Yeah the more I look at him the more this looks accurate actually!! Seeing him with Kennedy and a few others. At times he could look 5 ft 7 range but in some photos difficult to argue much over 5 ft 6!!
Editor Rob: the 5ft 6.5 figure is from that Ralph who measured a few waxwork statues in early 80's.

Shredder
said on 17/Dec/16
More like 5'6.5 and 185 Lbs
MD
said on 17/Dec/16
It's really crazy just how off the autopsy was in both height and weight.
Editor Rob: MD, there was a diagram also showing I believe 61 inches to his mouth in the autopsy, this would match up a bit with the overall 69.5...but, it had to be a toe-head measurement (or outright error). It can't be a heel-head measurement.