Martin Luther King Jr's Height
5ft 6 ½ (168.9 cm)
American Minister and Civil Rights leader. In the Ralph Keyes book on Height, he mentioned Luther's waxwork measured at 5ft 6.5. Other authors typically described him as being around 5ft 7:
"five feet seven inches tall, broad shoulders, muscular neck, tipping the scales at "a heavy-chested 173 lbs"
.
In his autopsy, he was described as a
"Well nourished ... male measuring 69 1/2 inches in length and weighing approximately 140 pounds"
You May Be Interested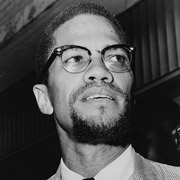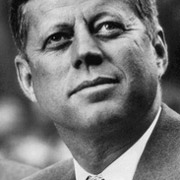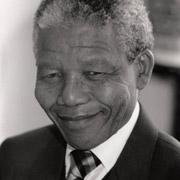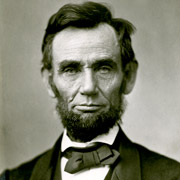 Add a Comment
12 comments
Average Guess (25 Votes)
5ft 6.71in (169.4cm)
Miles Yeargain
said on 23/Jan/20
He was 5'7
ArjunaKorale
said on 10/Jan/18
A big-spirited man who saw the future. I have him over 5 feet 6.5 inches (169 cm) tall. I'm around that height and it seems too short for King, who seemed like a slightly taller, bigger-boned man. I believe that a strong 5 ft 7 (at least 170 cm) is his true height. Rob, how about the Dalai Llama? Could you guys please make an entry for this most charismatic of Buddhist leaders.
Editor Rob: he might have been over 5ft 7 in younger years, now heading to around 5ft 6, though I haven't looked much at him.
Peter175
said on 16/Oct/17
I still can't see him as 5'6 range with Malcolm X and Muhammad Ali.
Rob how possible is the full 5'7 at least? I remember reading some reports of JFK being 5'11.5 even though extensive reports have him measured at 6ft. MLK has been described as 5'6, 5'7 and 5'9.5, so I think its safe that he's probably between the two (5'7.25 / 171 is my guess)
Editor Rob: last time I looked I decided he was between 5ft 6 and 7...of course you wouldn't rule out 5ft 7 completely but I never saw enough to go with that figure yet.
Peter175
said on 8/Jun/17
Would have honestly guessed 5'8. He looks quite average in crowds. Would be surprised if he was really 5'6
Sam
said on 30/Mar/17
He never looked tall in crowds in the 60s when the average height was slightly less...I could MLK 5'6"-5'6.5" range.
James
said on 18/Dec/16
King was exactly 5'6". He probably had special shoes to make himself look taller in public.
MJKoP
said on 18/Dec/16
A lot of people seem to think he was much taller than he actually was. Paul Winfield(listed here as 6'2") played Dr. King in the 1978 TV mini-series "King" and was mentioned in a newspaper review as having the same height and build as MLK!!!
Arch Stanton
said on 18/Dec/16
Yes Andrea, that's why I originally thought he was near 5 ft 8! Maybe he wore lifts at times. If you look at Malcolm X I don't think you can dispute 6'3, he was taller than Ali. Yes King looked in 13 stone range I think, which for 5'6 range is overweight.
Andrea
said on 17/Dec/16
There aren't many good pictures out there with Malcolm but I thought, if Malcolm was really around 6'3, this guy could look taller than just 5'6.5 with him...
Click Here
Is this a 8.5 inches difference? Mmm...
Arch Stanton
said on 17/Dec/16
Yeah the more I look at him the more this looks accurate actually!! Seeing him with Kennedy and a few others. At times he could look 5 ft 7 range but in some photos difficult to argue much over 5 ft 6!!
Editor Rob: the 5ft 6.5 figure is from that Ralph who measured a few waxwork statues in early 80's.

Shredder
said on 17/Dec/16
More like 5'6.5 and 185 Lbs
MD
said on 17/Dec/16
It's really crazy just how off the autopsy was in both height and weight.
Editor Rob: MD, there was a diagram also showing I believe 61 inches to his mouth in the autopsy, this would match up a bit with the overall 69.5...but, it had to be a toe-head measurement (or outright error). It can't be a heel-head measurement.