Matt Schulze's Height
6ft 1 (185.4 cm)
American actor best known for roles in films such as Torque, Blade, Out of Reach, The Fast & The Furious, The Transporter and Mr. Brooks. He mentioned his height in an interview, saying he was
"6ft 1"
.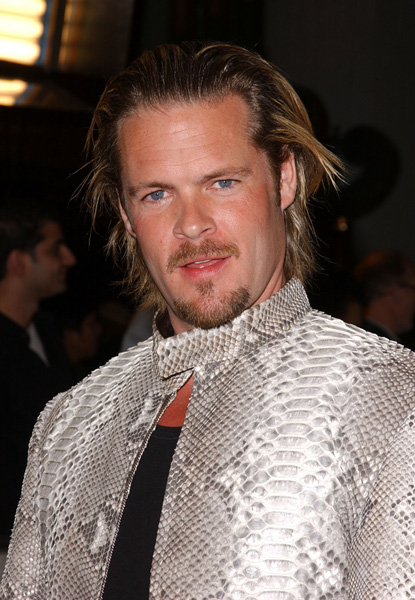 Photos by PR Photos
Add a Comment
19 comments
Average Guess (5 Votes)
6ft 0.9in (185.2cm)
Preston
said on 20/Feb/19
Looked about 1.5 inches tall then Vin Diesel in fast five.
travis
said on 27/Apr/17
@Importer he was bigger than paul walker but on 1 inch shorter that paul walker
Importer
said on 13/Mar/17
In the first Fast and Furious it was told he was 6ft 200pounds, a line by Paul Walker
Rampage(-_-_-)Clover
said on 27/Jan/17
Weak 6ft1 zone. Roughly 1in below Walker
berta
said on 27/Jan/17
he could be 184. dont think 185,5 more like barely 185 on a good day
Balrog
said on 2/Aug/15
Taller than Vin Diesel by a solid inch at least.
Arch Stanton
said on 6/May/15
Rob can you add a photo and add Out of Reach and some other roles? Looked in 184-5 range with both Brimble and Seagal. Out of Reach was quite amusing given the dodgy dubbing, Seagal had two voices in the same film LOL, overall it's not too bad though.
Arch Stanton
said on 5/May/15
Looked in 184-5 range with Nick Brimble in Seagal's Out of Reach.
Rampage(-_-_-)Clover
said on 17/Nov/14
6ft0½ is possible. Right between Diesel and Walker
184.9 on a bad day
said on 17/Aug/14
If he is 6ft 1, Paul Walker is easy 6ft 2.
Mat
said on 4/Feb/13
I like the name Matt and 6'2"
nice guy
said on 29/Jan/12
he's 6ft flat 6'1 in dress shoes - how do i know that? -simple: height claims are always rounded up so if he says he is 6'1 he is 6 at best
Jothman
said on 15/Dec/10
Looks 6'2'' to me. Maybe because he's so muscular he looks taller then he is.
Ed
said on 16/Aug/07
He towers over Jason Statham(5ft9) in The Transporter by a good 4 or more inches. In the special features when their training he looks 6ft2-3 next to him. I'm wondering if Statham could possibly be more like 5ft8 to Schulze's 6ft1? It would make sense with him being 6ft1 and Paul Walker being 6ft2.
Pat Bateman
said on 29/Oct/06
Met him in Texas last year. Solid 6'1"
fersilva5
said on 8/May/05
Yeah the injured guy was Schulze and Walker say 6 feet tall.But thinking in the story the guy is dying, what you want of Officer Brian O'Connor? he can't take a meter and look Vince height, it was a estimate height...
Smoke
said on 21/Apr/05
Hmm...now this might be irrelevant, as I haven't seen the Fast and the Furious in quite some time, but I do recall near the end, one of the characters was injured and Paul Walker's character was calling for help. I'm not sure if Schulze's character was the one injured near the end, but in describing the injured character Walker's character described him as "6 feet tall". It may well have been the character that Schulze was playing. Could he perhaps just be a 6 footer instead of a 6'1" guy?
Lmeister
said on 21/Apr/05
I do think that Matt is solid 6'1'' in Torque he looks like a giant, but we know that is because of the other guys are less than 5'9''. In the Fast and the Furious he also looks pretty tall for instance in the house party scene where he is playing guitar (Zakk Wylde signature guitar haha) he looks at least 6'1''...
Big Dave
said on 21/Apr/05
I don't think that he is quite that tall. He looks more like 183cm tall to me. I mean looked more than 1 inch shorter than Paul Walker in the Fast And The Furious. He looks similar to Vin Diesel.