Matthew Willig's Height
6ft 7 ½ (201.9 cm)
American actor and former pro Footballer known for roles in films such as We're the Millers, The Employer and Abelar: Tales of an Ancient Empire. He once claimed
"I'm 6'7 feet!!! A big one aren't I"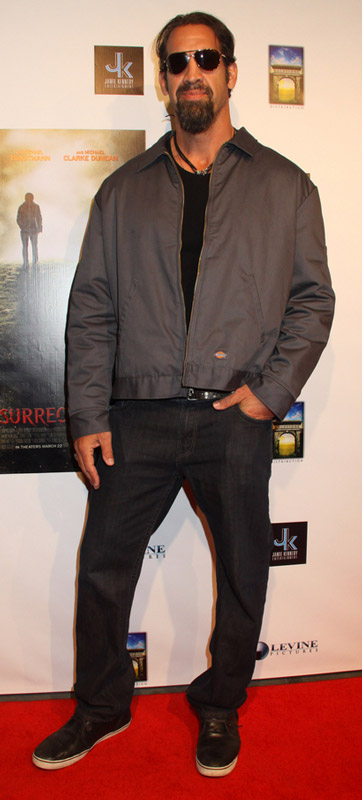 Photos by PR Photos
You May Be Interested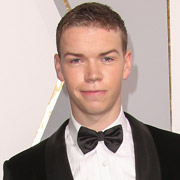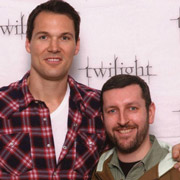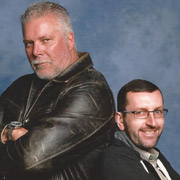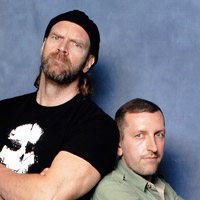 Add a Comment
34 comments
Average Guess (22 Votes)
6ft 7.59in (202.2cm)
Canson
said on 4/Nov/20
@Editor Rob: when did you reduce his height?

Editor Rob
a good while ago
berta
said on 29/Jul/20
i think 201 cm is his height
Kan
said on 28/Jun/20
For a guy who have 10.5 inch - 11 inch head about the mouth level is very common 8 - 9 inch than a normal head who is more 7 inch ?
Kan
said on 25/Jun/20
Rob
Any opinion on how long is his head ? Seems quite huge

Editor Rob
near 11 inch than 10 is possible for Willig's head size.
Rampage(-_-_-)Clover
said on 8/Sep/19
This guy looks closer to 6ft8 than 6ft6
Sotiris Gravas
said on 12/May/19
Maybe 6'7" Willig and 6'7" Jamal Duff...
Click Here
(And 5'8" Patrick Stewart.)
W/ maybe 6'1.5" Brett Dalton...
Click Here
,
Click Here
W/ maybe 6'1" Will Smith...
Click Here
Jamal Duff and 6'2" Terry Crews...
Click Here
Jamal and 5'10.5" Morris Chestnut (2007)...
Click Here
Rampage(-_-_-)Clover
said on 23/Feb/19
He's downgrading himself which for a football player is rare. This mark is more likely than 6ft7 flat. 6ft6 is a joke. Just looks way too big to be just that
Junior Hernandez 1990
said on 8/Dec/18
This is an accurate downgrade! Would be surprise to see if Peter Crouch and him who would edge out a fraction side by side. Def not a flat 6'7 guy and not 6'8 that Huge.
Andrea
said on 6/Dec/18
He actually claimed 6'7 on Twitter:
Click Here
I'm not sure whether he really is as low as 6'7 flat, but maybe 6'7.5 is a better shout, to begin with?

Editor Rob
Yes I'll mention that, I don't know if he is just that 6ft 7 flat though.
Andrea
said on 6/Dec/18
This guy also was in an episode of Dexter and he did look huuuge, not only height-wise (to the point that he was probably the only guy who managed to break free and escape from the infamous table 😂). 6'7-6'8 isn't impossible, but I certainly doubt he's any less than that. Here he is with MCH:
Click Here
Junior Hernandez 1990
said on 26/Jun/18
6'7 1/2 was possible.
Rampage(-_-_-)Clover
said on 14/Jun/18
Might fall a little shy of the 6ft8 mark possibly but he has to clear 6ft7
tree
said on 14/Jun/18
Rob why would it benefit him to claim 6ft6?At that height he would still stick out and get big guy type of roles,6ft6 or 6ft8 guys are in the same boat when it comes to casting.
Plus in person he will look very tall, he won't full the guys who make auditions that he is only 6ft6.

Editor Rob
Some people might round down to get seen for more roles, but it's more like an inch or so.
Canson
said on 2/Mar/18
6'7 not 6'8
Don Julio
said on 13/Jan/18
THAT is one SPOOKY lookin dude, at least 2 meters
Canson
said on 9/Nov/17
@Junior: another variable is what time the players wake up. Some of the combines I'm seeing now are eye opening measurements like 6am or 630. Johnny manziel tweeted at 7 something am after he had already been measured same with steph curry etc. what time the player wakes up has a lot to do with it along with if they lay down at some point before they're measured. Laying down in the AM while still compressing brings it back up faster than if you've already compressed. I've noticed in recent years at least from seeing people post on other sites about NBA players such as Jae Crowder etc that they have met draymond is another example like you mentioned could look 196cm is prob correct both are prob 1/2" shorter than listed on pre drafts is about avg of what I see maybe 3/4 esp if there was some other type of boost a bust a gut hair or if they were say 6'5.53 could've gotten 6'5.75 like draymond got since NBA doesn't do half inch increments. Meaning he may only be 6'5-6'5.25 at night even if he was measured 2 hours out of bed. It also helps they sleep at the facility so most likely don't do much before going to the combine and at most lose maybe 1/4" or so maybe 3/8 before measuring
Junior
said on 9/Nov/17
I doubted NFL measure every players in the morning but how early it is a question. All players should be down at their lowest 1-1.5cm, Willig is a big guy probably lost 3cm upon out of bed a day. He might be measure at 203cm morning and came a little under 202cm at his low.
Canson
said on 2/Nov/17
@Christian yea looks closer to 6'7 to me too
Christian-6'5 3/8
said on 21/Sep/17
I don't think he's as short as 199cm but I disagree with his 203cm listing here. 201cm is most likely.
Canson
said on 21/Sep/17
@Ziggie: I saw 6'6.5 too
Ziggie
said on 19/Sep/17
he's listed 199cm
Canson
said on 6/Sep/17
Doubt 6'8. But people don't realize how tall 6'7" barefoot is. Look at Lebron most sssume he's a full 6'8 barefoot but that's his shoe height. Same with a Magic Johnson people assume they are taller than 6'7. This guy could be only solid if anything
Canson-194CM (6'4 3/8)
said on 29/Apr/17
Yea this guy is definitely more than a guy like Carmelo Anthony or Rob Gronkowski who are both strong 6'6" and about 6'6". He's gotta be at least 6'7"
Canson
said on 17/Apr/17
6'7" range
S.J.H
said on 6/Apr/17
He doesn't look taller than daniel cudmore frame from this PR Photo. Maybe he was only 6'7 like he claim on a video clip
bk3008
said on 31/Mar/17
Rob, he claims 6'6" on his IMDB resume
Editor Rob:
I think he's rounded it down for trying to get work, with
Worse posture
than Dalton he's still over 6ft 6.
Arch Stanton
said on 27/Nov/16
He has that acromegaly look about him around the jaw. That jaw is usually a sign of excess growth hormone/growth in late puberty I think. Dennis Rodman and Khali have a similar look, though there's a touch of the Danny Tejo about this guy.
Canson
said on 24/May/16
Yea I'm with Bobby on this one. He's more than 6'6". maybe not 6'8 but 6'7Ish maybe a weak 6'8". I wonder if he'd edge out someone like Kevin Love or Carlos boozer?
bobby3342
said on 31/Jan/16
yeah I'm sorry but when I saw the 6'6 listing I call bs because this guy dwarfs guys like barkley and kobe by at least 3 inches . good listing rob!
pjk
said on 1/Jul/15
Strange he was shown to be around 6'6 1/2" on height chart on Dexter and is listed as that in other places on net. He is a cool proper giant with great proportions if is is really 6' 8". I did get the impression he was taller than 6'6" range on dexter.
Andrea
said on 29/Dec/14
Yeah, he could be anywhere between 6'7 and 6'8...
Sam
said on 29/Dec/14
Looks sub-listing here w/ Alan Alda and Jimmy Smits.
Click Here
but Kevin Sorbo looks up at him here:
Click Here
Dropping height & way taller still than Jason Lee & that other guy from My Name is Earl:
Click Here
w/ David Giuntoli:
Click Here
Generally does look 6'7"-6'8" range.
Andrea
said on 27/Dec/14
Yeah, i saw that pic too... Timothy looks between 6'1 and 6'1.5 in Chuck, you think thats a big 6 inches difference? Timothy looks a bit under his eyes, but i guess he's gotta have a big eyelevel plus some height loss for posture 6'7-6'8 range seems ok!
[Editor Rob: I think he is nearly 6 inches taller, plus however much his stance might lose, which is always harder to tell exactly.]
Rampage(-_-_-)Clover
said on 27/Dec/14
A guy that tall and that jacked is about as common as a total solar eclipse