Max Beesley's Height
5ft 10 (177.8 cm)
British actor best known for roles in films such as Torque, Glitter, Anita & Me, Kill Me Later and TV series Survivors, Mad Dogs, Hotel Babylon and Suits. Max was billed at Storm Models as being a Six Footer.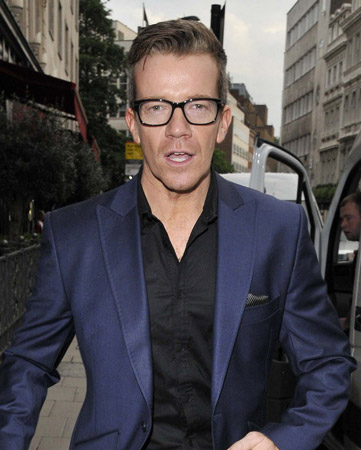 Photos by PR Photos
Add a Comment
20 comments
Average Guess (5 Votes)
5ft 9.4in (176.3cm)
John V.
said on 19/May/17
Max i can see him is 176 cm, he looks even smaller in Suits with Gabriel Macht, Patrick Adams and Sarah Rafferty, so I'm gonna go with 5'9. His proportion is too small to be a big 5'10 guy.
CUCK
said on 11/Mar/17
In Suits, Sarah Rafferty (Donna) and Max Beesely stand face to face barefoot. They were practically eye to eye. Beesely was maybe half an inch taller.
Sarah Rafferty is listed at 175cm, that would make Beesely at most 176cm.
Rojina
said on 3/Jan/17
I had him down as 5"8....
mike
said on 31/Aug/16
177cm for him, he's 2cm shorter than 179cm Ryan Giggs and looks 177cm in suits.
Melissa
said on 18/Oct/14
I just met him. He's a very good 5'-10", so it seems. I'm 5'8.5" lowest height and he had 2 inches on me. Same style footwear. Comes across a lot taller due to his current figure.
chrisssss
said on 8/Mar/14
5'9!! Was 4cm shorter than ryan giggs, looks same height as john sim
lelman
said on 28/Dec/13
Looks 2+ inches shorter than Glennister in Mad Dogs, also the same height as John Simms. I think 176-177cm is more realistic for this guy.
Yaspaa
said on 21/Aug/13
Looks easy 2" shorter than Patrick J. Adams in the new episode of Suits. Maybe they're wanting him to look shorter, but he looks 5'9 max in the show.
true
said on 11/Aug/13
looks 5'9.5 in suits
Jon
said on 16/Jun/13
He's shorter than 5'9" John Simms in Mad Dogs
Dan
said on 8/Jul/11
No way is he 6ft...Max Beesley is at most 5'10'' with shoes...I'd say hes around 5'9.5''tops. Here is a picture of Max standing next to 5'11'' Ryan Giggs who looks 1-2 inches taller than he does.
Click Here
Lozz
said on 21/Sep/08
I'd Say 5'10" based on his height next to Patrick Baladi (5'10") on 'Bodies'
Lmeister
said on 6/Mar/08
Comparing him to 5ft6 Dexter Fletcher in Hotel Babylon he looks 5ft9.75 ;)
lance
said on 17/Sep/07
if u look at the bbc radio 1 website (Chris moyles who said he was abt 5'8") u can see tht max beesley and a host of other celebs heights;
Click Here
Olivia Bear
said on 27/Aug/07
I Met Max Beesley on Saturday night and I would say he is 5'10".
Al capone
said on 15/Apr/07
i thought 5ft9 or 10,He looked this range in hotel babylon, i think
Anonymous
said on 11/Apr/07
Ie tht radio show was BBC RADIO 1, talking abt general stuff; mentioning Max Beesley ws 5'10" from 'sum biography thing. Bt the photo from Radio 1 does shows Beesley same height as 5'7"-5'8" Chris Moyles (Moyles has said many times he's 5'7" on radio)
Click Here
Plutwo
said on 1/May/06
Beesley said he was 5'10" on the radio recently.
[Editor Rob: he said this, any recollection which show/station...5ft 10 would go in line with a few things, but bad news for Mariah Carey's height!]
Tuco
said on 5/Aug/05
It's funny because in Torque, he stands eye to eye wih Matt Schulze. I'm starting to think Schulze isn't the 6-Foot-1 he's always listed as. Granted, both Schulze and Beesley are wearing big biker boots in the movie, so it's impossible to tell.
Mr. R
said on 5/Aug/05
Yes, I stood next to Julian Sands about three weeks ago in LA and he is between 5-9 and 5-10. Based on this picture, Max is about the same!