Max Martini's Height
5ft 10 ½ (179.1 cm)
American actor best known for roles in Pacific Rim and tv series The Unit.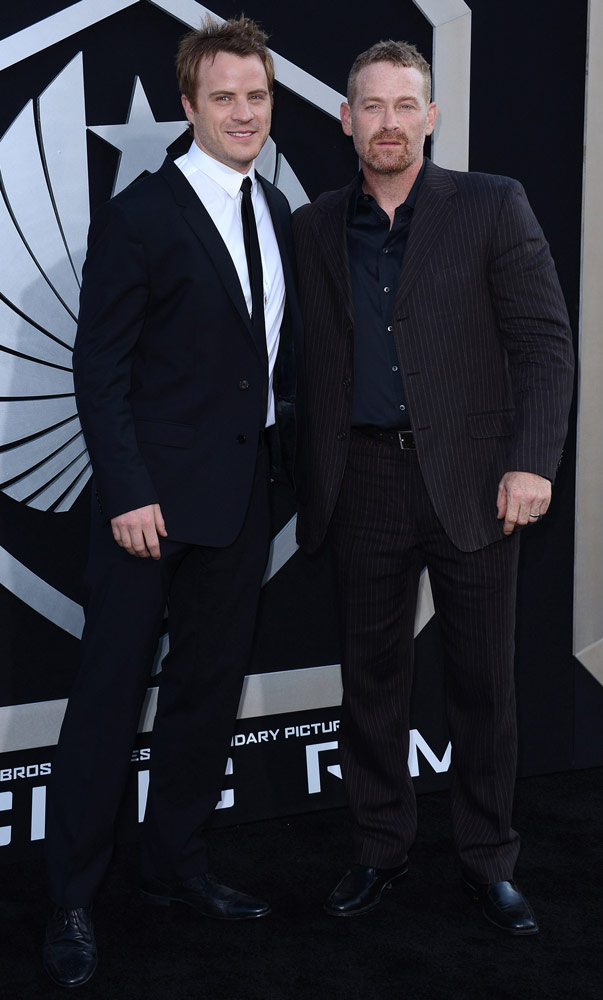 Photo by PR Photos
Add a Comment
17 comments
Average Guess (11 Votes)
5ft 10.64in (179.4cm)
Littlelee5ft6
said on 28/Jan/20
How about his purge co star Jonathan medina rob? Hes listed 5ft 9 but looks a lot shorter than max and similar height to chelle ramos who I believe is 5ft 6. Certainly wouldn't be over 5ft 6.5
BT
said on 29/Nov/19
@Editor Rob: Don't really see much more than 1 inch between him and Kazinsky here:
Click Here
Click Here
Click Here
Maybe 5'10 3/4 is a fair shout?

Editor Rob
Yeah it is arguable for him
Sandy Cowell
said on 15/Dec/18
Martini eh? And is he an 'anytime, anyplace, anywhere man?'*
His body looks longer than that of a 5ft10.5 man. I will up him by a quarter-inch!
* That used to be the old slogan for the Martini Vermouth drink! I cheerfully obliged, getting a bottle out on the bus once and passing it round!
🚌🍾😵😵😵😵😵
AlexItaly
said on 25/Feb/17
I think he is around 181 cm.
MD
said on 18/Mar/15
Then you saw someone else you thought was Max. Sorry.
LA Dude
said on 16/Mar/15
I saw him in person at a store in Los Angeles and this guy is easily 6'0" or taller. Easy. I am 6'1", 250 pounds and he looked like he could handle me. I was right up close to him. Very fit, very solidly built and absolutely a tall man. I am very sensitive/aware of height in general. My guesses for men above 5'9" are usually off by one inch - that is, I usually "give" an inch to almost everyone. My guess at the time was somewhere between 6'1" or 6'2" so I'd be stunned if he didn't top out at 6'0" at least.
haha
said on 11/Mar/14
sorry people -- 6'0 even.
Sarah
said on 20/Dec/13
Looks tall on Revenge. He's close to 5'11" but I thought he was 6'1" for some reason
Mr. R
said on 19/Nov/13
I just checked i.m.d.b.
and it does say he is nearly 6-1.
Mr. R
said on 4/Oct/13
Saw him last night in the movie Captain Phillips. He is clearly the shortest actor in all of his scenes. The short leg/long torso combination is a little strange. But 5-10 is right.
cole
said on 3/Sep/13
Seeing more pothos of him he looks like he could be a flat 5'10 guy.
gsbr
said on 17/Aug/13
Sounds right, he's shorter than the 183 Robert Kazinsky in Pacific Rim premiere photos. What's funny is Martini's character is supposed to be taller than Kazinsky's in that film.
richkid123
said on 10/Aug/13
pretty much perfect listing for him, looks like a tough guy
cole
said on 7/Aug/13
cole says on 7/Aug/13
Haha, 185 cm on I.M.D.B. Never would have guessed him at 5'10.5! Have you seen a claim from him Rob? It would probably be 6'1 or 6'2..
[Editor Rob: I don't know what he says, but he's not a 185 guy.]
Ofcourse, he's obviously not a 185 guy. 5'10.5 or around that mark is more his range.
herber 185
said on 7/Aug/13
definitely a short legged and kind long torso guy - there are sure 179 guys u could look taller
Lmeister
said on 7/Aug/13
A friend of mine has similar proportions. He always looks max. 5ft9, but while U stand next to him U see that he is a solid 5ft10. Short legs, long torso and muscular frame.
cole
said on 7/Aug/13
Haha, 185 cm on I.M.D.B. Never would have guessed him at 5'10.5! Have you seen a claim from him Rob? It would probably be 6'1 or 6'2..
[Editor Rob: I don't know what he says, but he's not a 185 guy.]