Maximilian Schell's Height
5ft 11 (180.3 cm)
Austrian Actor best remembered for films such as The Black Hole, Judgment at Nuremberg, The Young Lions, Topkapi, A Bridge Too Far, The Odessa File, The Freshman, Marlene and Cross of Iron.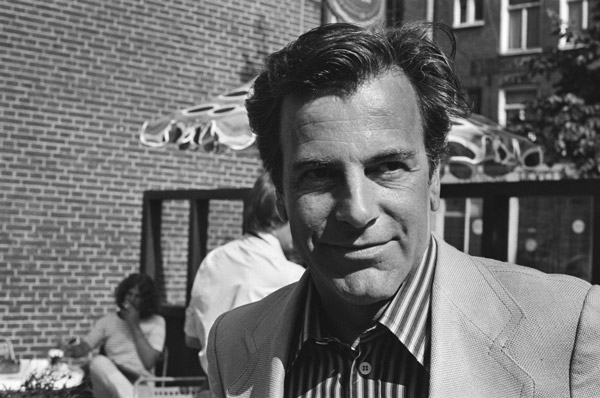 By Peters, Hans / Anefo (Nationaal Archief) [CC BY-SA 3.0 nl], via Wikimedia Commons
Add a Comment
21 comments
Average Guess (2 Votes)
5ft 10.63in (179.4cm)
Steve
said on 22/Aug/15
Ridiculous. Schell was 5'10". He was the same height as 5'10" Richard Widmark in Judgement at Nuremberg which I'm watching at this moment.
Sam
said on 5/Jan/15
I thought he could pull off near six feet in his younger years.
Could you add Topkapi, A Bridge Too Far, Julia, The Freshman and Marlene to his credits, Rob? Marlene was an interesting documentary he directed about Marlene Dietrich's later years.
Arch Stanton
said on 19/Jun/14
Rob can you add The Young Lions? This is odd as he looks 3-4 inches taller than Marlon Brando in Young Lions!
[Editor Rob: another film I'd like to see one of these days...the problem is, there's never enough days]
Arch Stanton
said on 11/Feb/14
Well I'm sure he's happy now he grew another inch on passing didn't he? :-]
Arch Stanton
said on 9/Feb/14
RIP Schell, great actor.
Arch Stanton
said on 9/Feb/14
Rob you might want to remove "Nowadays looks a bit shorter, more 5ft 10." and add Judgement at Nuremberg. He looked 182 in Nuremberg.
[Editor Rob: never realised he passed]
Sam
said on 12/Jul/13
Judgement at Nuremberg might be a better film to reference, he won an Oscar for it.
jim w
said on 12/Jul/06
I was very near cliff robertson and spoke to him.He seemed a bit more than 5 11.
jim w
said on 12/Jul/06
I was walking behind dana andrews about 1985 and checking his height,he was about 5 11.
MHouillon
said on 16/Jun/06
When I was talking recently (May 2006) to the very gentle and great Maximilian Schell, he was a little taller than me. I am 178cm, 180 is very accurate. He really didn't shrink over the years. Look at Tom Jones : He was a 179cm maximum and through the years he shrank to a 177cm-178cm.
It is more than very likely to shrink when you get older, but it happens with different intensities. Look at those maximum-shrinkers such as Clint Eastwood or James "Tank" Garner. And on the other hand, the is... Maximilian Schell.
Frank2
said on 1/Jun/06
I saw Brian many times and he was my height or 5'11". Then later when he was ill with cancer and I saw him he was down to about 5'10".
Larry
said on 1/Jun/06
Meteor! :-) Yep: took my kiddoes to see that flick at an honest-to-goodness drive-in movie (it's still here, the theater - that is). Malden was probably 6'0.5" in that flick, so Keith couldn't have been 2.5" shorter. Anyway, I don't see HOW with all the running in mud, etc. I HATE to do it, but maybe I'll rewatch KRAKATOA! :-) Well, it wasn't THAT bad...
Larry
said on 31/May/06
Saw KRAKATOA EAST OF JAVA recently and noticed that Mr. Schell was about the same height as Brian Keith. I always though Mr. Keith looked about 5'10". Anyone ever see Brian Keith "in the flesh"?
[Editor Rob: I think Keith was standing beside Sean Connery in a few Meteor scenes and didn't look that much shorter, as was karl malden, who I think looked 184cm at that point beside connery...]
MHouillon
said on 30/May/06
@ Frank2 : Is it you, Mr. R ?
Frank2
said on 29/May/06
I'm now wondering if the big woman in the Oscar photo with Max is Lorna Berle, the widow of Milton. If so she's around my height or 5'11" and in the photo appears to be wearing flats.
Here's Lorna and "Uncle Miltie":
Click Here
Frank2
said on 29/May/06
No way is Schell 5'11". He wasn't any taller than 5'10" when he was younger and might have been even shorter. The man is now in his mid-seventies and most folks shrink when they've gotten to be that age. If he was 5'11" today that would mean he was at least 6' when he was in "Judgement at Nuremberg" and that simply wasn't the case. He and Richard Widmark were exactly the same height and Widmark was no more than 5'10". Schell was only slightly taller than 5'8" Spencer Tracy in that very film.
Here's Schell looking small next to this rather large woman:
Click Here
I suppose she's 6'2"!
Schell and Widmark:
Click Here
And here:
Click Here
Schell with Joan Crawford who was not very tall:
Click Here
And here:
Click Here
MHouillon
said on 27/May/06
Being a Customs Officer of the German Department of the Treasury, I met Maximilian Schell on Hamburg Airport today. He was very kind, and though loosing his luggage, he had a very positive way to take it. Unfortunately I had no camera with me for take a picture. But he gave me an "For Marco" (that's my first name) autograph and I shook his hand and did wish him good luck for getting his luggage back soon. He was really much nicer, than I expected. Great man. And he is exactly 1 inch taller than me. Being 178cm (5'10), that gives him 180cm (5'11). So Rob is right.
Frank2
said on 2/Apr/06
Burton was about 5'10". I met him and 5'2" Liz Taylor along with Peter Ustinov when they all showed up to run Hammersmith is Out, a dreadful film that Peter directed and Liz and Dick starred in. Ustinov was a joy to work with. I spent about a week with him on the color timing back when I worked at MGM's Metrocolor film lab. Peter was about 5'9". He was one of the funniest people I've ever been around. Too bad it didn't rub off on the film. Burton wasn't friendly. Liz was still beautiful and cordial. I got the feeling that Burton was drunk when he arrived and in a foul mood. That awful film would have put anyone in a foul mood!
larry
said on 1/Apr/06
Looks like 5'10" to moi. Don't blame you, Frank2! :-) I've been on The Animal Planet, but no way will I give more detail than that! Frank2: Would you give your insight into Richard Burton's height? BTW: Will be headed to Canada soon, but will try to stay in touch on my trusty laptop.
Frank2
said on 3/Mar/06
Schell was at his very peak about 5-10. In the film "Judgment at Nuremberg" he's the same height as 5 foot ten Richard Widmark. And yes, I worked with Widmark on the film Rollercoaster and he was about an inch shoter than me. In fact I have pictures from the damned wrap party taken at the now long gone Villa de Capre restaurant in Hollywood to prove it! But no way will I reveal my true identity! Not the way it's caused me so much grief on other non-related forums where I made myself known. Too many nutcases out there these days!
[Editor Rob: there's a Widmark page on the site...and one of the strangest quotes I've seen about height, in terms of 'guessing' is on his page...]
cendrin rovini
said on 11/Jan/06
Yes, he said 180cm in a German TV show. And he looks like 180cm.