Spencer Tracy's Height
5ft 8 ¾ (174.6 cm)
American actor, best remembered for roles in films such as Judgement at Nuremberg, Guess Who's Coming to Dinner, Bad Day at Black Rock, Captains Courageous, Boys Town, Adam's Rib, Woman of the Year and Father of the Bride. He was regularly described as standing about 5ft 10 and weighing 170 pounds.
You May Be Interested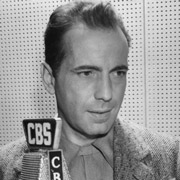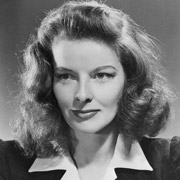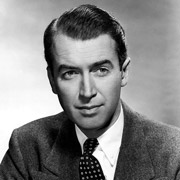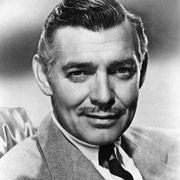 Add a Comment
57 comments
Average Guess (20 Votes)
5ft 8.43in (173.8cm)
Rabindra sankar sen roy
said on 23/Jun/18
Spencer Tracy was solid 5'10" or 5'11" with clark gable who was 6'1".
Arch Stanton
said on 3/Mar/17
In that bedroom scene in Adam's Rib Hepburn and Tracy were barefoot and he only looked about 4 cm taller, which puts him at nearer 5 ft 8. Overall I thought he gave a similar look to Kirk Douglas on screen, stocky, 5'8.5 is very arguable.
Editor Rob: Tracy had a look of a shorter man, but 5ft 8.5 is arguable.
Scott
said on 21/Oct/16
In the years I've watched him, I's say 5'8'' on the nose.
Dean
said on 18/Jun/16
In "Inherit The Wind" during a scene of Tracy and Gene Kelly walking together they were both the SAME height and Kelly was 5'7" . Hepburn changed her story on Tracy's height in a TV interview saying he was 5'10" or 11" . But when she first met him , her first comment was " He's rather short , isn't he ?" In 1940 the average American male was 5'7" ... so 5'10" would have been tall .
charlie
said on 11/May/16
Spencer looked 5 foot 7 in his earlier movies which would make him 5 foot 6 without shoes. Later in his years when he did It's a mad mad mad mad World and Guess who's coming to dinner he appeared with shoes 5 foot 6 inches before he died he would of been 5 foot 5 inches flat feet. He never appeared to be a tall male. I am a true 5 foot 10 without shoes and i look extremely tall. There is no way Spencer was even close to my height not a chance.
Sam
said on 20/Aug/15
Yeah, this is possible, 5'10" would have been a realistic shoed measurement for Tracy. Pretty solid guy, could have crept up to 180 from 170 by the 40s and 50s.
Arch Stanton
said on 23/Jul/15
Makes most sense I think, I did say that with Katharine at 5'7.5 he looked 5'9 but as Katharine is now at a more realistic 5'7 just under 5'9 is the best shout. At times he could pull off a strong 5'9 like Kirk Douglas though, a helping hand with footwear no doubt but there's too many roles when he looked 5 ft 8 range to ignore.
Arch Stanton
said on 22/Jul/15
Tracy had an inch max on Gene Kelly in Inherit the Wind and was 59 I think at the time. I think peak a smidge under 5'9.
The Master says on 13/Sep/14
In a TV interview, Katharine Hepburn said that she was 5'7" and Tracy was 5'10".
Well that's a laugh because Tracy was little more than 4 cm taller barefoot in Adam's Rib in one bedroom scene!
Arch Stanton
said on 22/Jul/15
@Rob, any chance of a slight tweak to 5'8.75? There's a barefoot scene in Adam's Rib with KH and it looked 1.5 inches. Now she's at 5 ft 7 flat you'd think Tracy more 5'8.5, especially if you saw him with Borgnine in Bad Day. Yet at times he could look a comfortable 5 ft 9 range with guys like Gable, I think he might have worn lifts at times to look a bit taller. I think just under that 5 ft 9 mark might be a realistic barefoot shout.
[Editor Rob: a weak 5ft 9 is probably realistic.]
Steve
said on 9/Jan/15
I think his peak height was 5'9" but by the fifties he packed down to 5'8".
richinkle
said on 9/Jan/15
He looks about the same height as Lucille Ball in the 1945 movie "Without Love" in this scene: https://www.youtube.com/watch?v=UqU7Fu9gd4Y
She has about 1.5" additional heel than he does.
Filmnut
said on 23/Nov/14
It seems almost a given that so many are listed as 5''10" and so suspect, it has always in the past (now it's taller) been the the cut-off for short, shorter, not tall. It's also kind of arbitrary, that 10 is kind of special in our number system and has two digits, so it looks much bigger next to a 9. In fact something like 5'11" seems to crowd 6'0" to the ceiling. Also, I really doubt all the quibbling here about one inch often, or less, and this given just screening movies which obviously can change relative heights given angles and lifts and boxes and such. Tracy has always struck me as shorter, not taller, he has a thick torso and big head, so it diminishes his verticality. Later when aging and losing muscularture and maybe some height, he looked absurd in Black Rock supposedly beating people up with one arm and Louis B. mayer's notion of karate, however necessary to explain how this small guy could beat people up. And remember Earnest Borgnine seems in comparison huge near Tracy in the film, and he's listed as 5'9". Just pointing this out but hardly know. Trust mostly those people who have stood next to stars, but going back 60 years makes personal observations unlikely on the web.
Realist
said on 12/Sep/14
Rob, if this guy is 5'9, his proportions may have been quite poor because he looks in the 5'6-5'7 range. Though i dont doubt your estimation because he was always visibly taller than Katherine Hepburn.
Arch Stanton
said on 21/Aug/14
He had an inch max on Gene Kelly in Inherit the Wind, and there's a case for a flat 5 ft 7 for Kelly too. Could have lost a bit by his later years, although in guess Who's Coming he didn't look under 5 ft 9 next to Poitier.
Arch Stanton
said on 10/Jun/14
He really doesn't look 7 inches shorter than Robert Ryan in Bad Day at Black Rock, more like 5-6 inches.
jtm
said on 24/May/14
wasn't he listed 5'10 here before?
Arch Stanton
said on 24/May/14
Yeah I suppose that most people into classic Hollywood won't be visiting Celebheights and commenting!
I make up for it though right? :-)
[Editor Rob: it's good some people do have an interest as the comments on some pages will last probably a long while - since I cut off comments to I think 250 then for guys like say Pitt/Cruise/Bieber it's more recent, for some older people the comments won't even reach 250 after 20 years, so hopefully still around.]
Arch Stanton
said on 23/May/14
It's a pity there isn't more interest on pages like this on here. On a lot of the classic actor pages it seems almost entirely me posting observations and the occasionally comment by Sam!
[Editor Rob: there's maybe not as much interest in this era in some heights of past era's, or potential visitors who might have an interest never find the site...]
Arch Stanton
said on 23/May/14
Thanks. He's was one of those rare actors who were the life and soul of their pictures and could make even mediocre films enjoyable. I love his expressions most of all, one of my favourite actors. I'm surprised that he as a struggling alcoholic though, he didn't come across as that type on screen, unlike Burton or somebody.
Arch Stanton
said on 22/May/14
Rob can you add Captains Courageous, Boys Town, Adam's Rib, Woman of the Year and Pat and Mike? All classics.
Arch Stanton
said on 7/May/14
He always looked 1.5-2 inches taller than Hepburn. I really can't see anything under unless she was 5'6" range.
Arch Stanton
said on 5/May/14
He looked a solid 5'9" in Desk Set too. I recently got the Tracy and Hepburn box set as I couldn't get a lot of them on line. They're real gems.
Arch Stanton
said on 5/May/14
He looks a solid 5 ft 9 in Pat and Mike. He compared much like Kirk Douglas did to a 5 ft 7 actor in it and looked much taller. Tracy had a very similar height and build on screen to Kirk Douglas.
Arch Stanton
said on 27/Dec/13
I've never seen him or Hepburn look happier than they did in that film. Hepburn looked as if she could laugh all the way through it. They had a blast shooting it for sure!! It really is a top notch comedy film!
Arch Stanton
said on 26/Dec/13
Rob have you seen Adam's Rib? There is a bedroom scene in Adam's Rib with Katharine Hepburn in which both are barefoot and he has a bit over an inch on her I believe stood eye to eye. If she was 5'7.5" I'd say 5'8.75-5'9" looks spot on.
[Editor Rob: seen many moons ago]
Arch Stanton
said on 19/Dec/13
Somehow manages to look a strong 5'9" next to William Powell in Libeled Lady.
Arch Stanton
said on 17/Dec/13
Looks fairly tall in Boys Town for some reason.
Sam
said on 12/Dec/13
I'd pay to see Bad Day at Black Rob...Rob faces off against Beiber, G, Cruise and Stallone, who will menace the town until Rob admits that they're 5'7", 5'8", 5'9" and 5'10.5".
Arch Stanton
said on 11/Dec/13
Rob I've just noticed a typo on Bad Day at Black Rock you've written at Black Rob! Was that intentional?
[Editor Rob: it's Rob blindness, I see the word Rob so often every day reading the site :) ]
Arch Stanton
said on 11/Dec/13
Looks a weak 5'9" in Judgment at Nuremberg, he was about 60 at the time.
Sam
said on 9/Sep/13
With his rough, hard-drinking lifestyle, it's very likely he lost an inch if not more by the time he died.
Arch Stanton
said on 7/Sep/13
Mmm actually he's taller than Katherine Kepburn in heels and looks around 5'10" next to 6'2.5" Sidney Pointer.
Arch Stanton
said on 7/Sep/13
Nearer 5'8" by Guess Who's Coming to Dinner in my opinion.
Jay
said on 25/Aug/11
piffle if Gable was 5"10.5"" then so was Lancaster as Gable was as tall as him in Run Silent Run Deep. Gable was a solid 6"1"" so by that judgment Tracy is 5"10"".
piffle
said on 3/Jun/11
Although Tracy was a huge talent, that didn't migrate to his height. If you see him along side of Clark Gable ( 5' 10 1/2") in "San Fransico", he was considerably shorter. I would guess him to be around 5'8" at most.
guyfrommars
said on 24/Apr/11
I guess he was 5'9" in his younger days, and with the appropriate shoes/lifts he could be 5'11" in films such as Adam's Rib. In older days, especially with his health decreasing, he probably shrunk to 5'8" or 5'7".
taras i
said on 19/Feb/11
02-19-11
in movie he is refered to as a big man bad day black rock
Sam
said on 23/Dec/10
I do agree that 5'10" as his height is unlikely. That he brushed 5'9" as a young man is possibly but it's also believable that he shrunk to 5'7" in his later days, especially considering that he didn't age that well. I disagree that he had a small build, especially in Bad Day at Black Rock, he wasn't extremely broad but looked pretty blocky in build to me.
Norma
said on 22/Dec/10
spencer tracy always appeared short to me. if he was 5'10", he was the shortest looking 5'10" I've ever seen. when he played thomas edison he appeared about 5'7". In bad day at black rock, which i have and watch fairly often, he really appeared not only short but of a small build. remember, in old hollywood short men usually wore lifts in their shoes. the puplic, i suppose, saw you as less of a man if you were'nt tall. hey dan davis, you seem to be right on the money. i was never a big fan of mr. tracy, but loved him in these two movies. of course katherine hepburn would say he was 5'10". she had an affair with him till his death (him being married all that tim). she would not want his actual height to be known.
Dan davis
said on 11/Nov/10
I met Spencer Tracy on the set of Inherit the Wind. I am 6 feet, he was at the verymost 5 6inches, but what a talent!!
Katharine Hepburn was taller, even without shoes.
Frank2
said on 4/Jun/09
I somehow doubt that Gable was 5'10". I knew a couple of people who worked with him when he made films at Fox in the 1950s and both felt he was closer to being an even six feet. His bio read 6'1". And in the film RUN SILENT,RUN DEEP, Gable was definitely two inches taller than 5'10" Jack Warden. In TEACHER'S PET, Gable and 6'1" Gig Young appeared to be the same height.
Dean
said on 21/Apr/09
Tracy came in at 5'8" ( Naval Induction Record ) and in his several pairings with Gable ( who stood 5'10" shoeless ) was noticeably shorter .
Frank2
said on 14/Sep/08
Tracy may not have been tall in the physical sense, he was a giant in the talent department. Watch him at his best. There is no actor today who can shine his shoes:
Click Here
Frank2
said on 14/Sep/08
Tracy was about 5'8". Widmark was 5'10" and Wagner was 5'11". Tracy tended to wear lifts at times. I have a book on Hollywood with a shot of Tracy when he first started out and he's wearing obvious lifts that appear to boost him by three inches. In the film SAN FRANCISCO he was almost as tall as Clark Gable, but in other films he did with Gable, he looked considerably shorter, sometimes as much as five inches. The key is compare him to other actors we know aren't tall like William Shatner. In JUDGEMENT AT NUREMBERG, Tracy was the same height as Shatner and Shatner was about 5'8" in his prime. 5'10" Max Schell looked to be about two inches taller than Tracy in that film. Tracy didn't shrink that much with age. He looked to be about an inch taller than 5'7" Gene Kelly in INHERIT THE WIND.
As for Kathrine Hepburn's judgement of height, take it with a grain of salt.
Anonymous
said on 14/Sep/08
In the western broken lance both robert wagner and richard widmark were both around 5ft 11 in height and they both looked a good 1 and a half -2 inches taller. HE COULD HAVE LOOKED NEAR 5FT 10 WHEN HE WAS YOUNGER.
JOSH
said on 15/Jun/08
Richard harris said in his biography when he starred with tracy he was only 5ft 6 in height.
dogman
said on 4/Mar/08
In a recently aired Dick Cavett episode from the 70's, Kathrine Hepburn said Spencer was 5' 11''. I would think that she would know.
frank p
said on 4/May/06
Great actor one of my favorites, but I'd say under 5"10 as just a guess. I just saw him today "10,000 years in Sing-Sing" 1933 with Bette Davis, he was far and away the shortest guy in the film. I really don't think 6 footers were abundant in those days, so he had to be under 5"10.
Frank2
said on 22/Apr/06
I must add that although I had opportunities I never seemed to be there at the right time so I never saw Cooper in the flesh. Also, I would have been quite young at the time so just about any adult looked tall to me! I only seem to remember those who were friends with my dad who looked taller such as James Mason.
I was going through stuff my mom was tossing out and discoverd a small note written to me by Mason's daughter Portland. She typed it and seeing all the errors she must have been very young at the time. She signed it Love, Portland. I guess she was technically my first gilfriend. Sadly she died a couple of years ago.
Frank2
said on 22/Apr/06
I seriously doubt Cooper would have made such a callous remark. I had numerous occasions to meet him since he lived across the street form an aunt and uncle of mine on Baroda Drive in Holmby Hills, California. He had this incredibly modern house which stood out from all those around it even though much of it was covered by trees and bushes. But you could still see its modern driveway as well as part of the house. My aunt and uncle knew him since they were close neighbors. My mom worked with Cooper in radio and said he was the nicest person imaginable.
Frank2
said on 21/Apr/06
Here, you might be correct. I knew people who worked with Gable at Fox in the 1950's who swore he wasn't much more than 5'11". By the time of Soldier of Fortune he had the shakes pretty bad and film editor Dorothy Spencer had a hell of a time using good takes that were otherwise spoiled by his quivering head. In one over-the-shoulder-shot looking onto Susan Hayward you can see Gable's head shaking. I don't know if he was developing Parkinson's disease or was just having problems from drinking too much. After Carol Lombard died tragically in a plane crash, Gable was never the same.
I know Cecil B DeMille wasn't very tall:
Click Here
But then Wallace Beery was at least 6' and here Gable is taller as he was in the film:
Click Here
Are those the shoes you mentioned?:
Click Here
Beery with The Three Stooges:
Click Here
Frank2
said on 6/Apr/06
Tracey looking rather short next to 6' Ernest Hemingway:
Click Here
What's odd is that in the film San Francisco, Tracy only appeared to be two inches shorter than Gable: And that was true in the wide angles:
Click Here
And that was true in the wide angles. It looked like Tracy wasn't wearing lifts. And Gable was listed as being 6'1". Anyone have the answer?
But in other films with Gable like Test Pilot he was considerably shorter:
Click Here
And here:
Click Here
And in Boom Town:
Click Here
Gable not looking much taller than Ty Power:
Click Here
Frank2
said on 22/Mar/06
Watching San Francisco I was amazed to see that Tracey was only an inch or two shorter than Clark Gable. This was true in the close shots as well as the widest shots where you could see both men's feet and no lifts! Either Tracy was taller than I thought or Gable was a lot shorter.
Here's Tracy with 6'2" Van Johnson in the forground with Hepburn:
Click Here
In the film A Guy Named Joe, Tracy was at least four inches shorter than Van.
Here's Tracy with 5'11" Ernest Borgnine looking a little taller:
Click Here
(Maybe he was on a box?)
Tracy with Jimmy Stewart behind him:
Click Here
Stewart isn't wearing his rug.
Tracy looking short next to 6'1" dancer/actor Gary Leon and a 16 year old 5'5" Rita Hayworth:
Click Here
Frank2
said on 7/Mar/06
I found this on the web at: http://www.chicagotribune.com/features/chi-0306300179jun30,1,7880109.story
"But, in 1942, Hepburn met Tracy when he agreed to play opposite her in a romantic comedy she had developed with writer Ring Lardner Jr. about two famous journalists --a progressive political commentator (Hepburn) and a salty sportswriter (Tracy) -- who find that opposites attract. As legend has it, on their first meeting, the lanky Hepburn remarked to the 5-foot-9-inch Tracy, "You're not very tall, are you?" to which producer Mankiewicz replied, "Don't worry. He'll cut you down to size." I still say Tracy was about five-eight in his prime. In the film Dr. Jekyll and Mr. Hyde he was about an inch shorter than 5'9" Donald Crisp. FYI The IMDB has Crisp listed as 5'6" which is just plain silly. Crisp was at least 5'9" and I have several photos of him with my dad to prove it. In them they're almost the same height. Crisp was a longtime friend of my dad and even a business partner. I should stop here since pretty soon I'll give myself away!
[Editor Rob: the offer is always there if you ever want to show a pic 'off the record' to me...]
Frank2
said on 3/Mar/06
Spence was five-eight and not an inch taller. Sidney Poitier is just under six-three.
Frank2
said on 2/Mar/06
Spence was five feet eight, no more. He was almost the same height as five foot seven Gene Kelly in the film Inherit the Wind.
Mario
said on 4/Feb/06
I believe that he claimed to be 5 ft 11!
He looked 5 foot 9 next Sidney Potier.