Melanie Griffith's Height
5ft 8 (172.7 cm)
American Actress best known for roles in movies such as Working Girl, Body Double and Pacific Heights. A 1983 article mentioned how as a young actress
"The weight on her 5-foot-8 frame ballooned from 110 pounds to 130"
, although in 1995 a newspaper mentioned
"At 5-foot-9 and 120 pounds, she said she is too thin."
.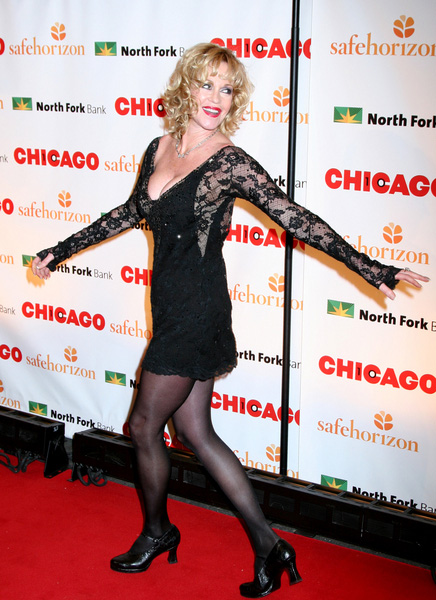 Photos by PR Photos
You May Be Interested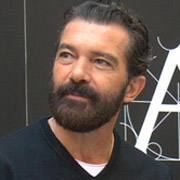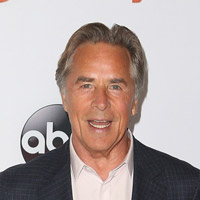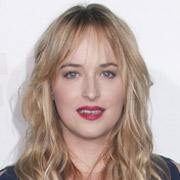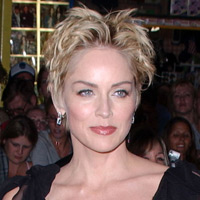 Add a Comment
30 comments
Average Guess (14 Votes)
5ft 8.16in (173.1cm)
Miss Sandy Cowell
said on 9/Aug/19
💝💐🎂 Happy Birthday Melanie! 🎂💐💝
Whether Melanie is 5ft8 or 9, 130lbs is hardly a 'ballooning'! 110lbs is very skinny!
When I was growing up, I used to read the books and articles of the informative and entertaining nutritionist Professor John Yudkin. He would have sworn that Melanie's body was merely trying to push her weight up to what nature intended for her.
Mel can have 5ft8.25.
🎈🎉💝🍰🎈🎉💝🍰🎈🎉💝🍰🎈🎉💝🍰
khaled taban
said on 25/Jul/19
5'8" no more no less
Liam
said on 31/Dec/17
They all exagirate their height for some reason
She is around 5'5" at most
KH
said on 7/Sep/17
No more then this and probably a little less more of a strong 5'8 to me.
Anonymous
said on 30/Aug/17
I watched Working Girl yesterday night. I think she was in somewhere between 172-174 barefoot. 173cm could be ok.
Melannie with her heels/shoes was shorter than Harrison Ford (183-184) in this movie.
I think :
173 cm barefoot maybe 172 cm today.
179/180 in her heels/shoes. Not more.
Anonymous
said on 30/Aug/17
I watched Working Girl yesterday night. I think she was in somewhere between 172-174 barefoot. 173cm could be ok.
Melannie with her heels/shoes was shorter than Harrison Ford (183-184) in this movie.
I think :
173 cm barefoot maybe 172 cm today.
179/180 in his heels/shoes. Not more.
MaryAnne
said on 18/Mar/17
Is she still taller than her own daughter?
Sandy Cowell
said on 2/Feb/17
Where did she get her height from? It must have been her father because her mother, Hitchcockian favourite Tippi Hedren, was only 5ft5, if the statistics in the film 'Marnie' are correct, and they said Tippi was 5ft5 and 110 pounds.
I saw 'Pacific Heights' last night for the first time ever. Unfortunately, I missed the beginning and a bit in the middle when I went to the toilet (!), but from what I saw of it, it was a great film. I'm very partial to psychological thrillers, and this is one for the collection!
Melanie is in some truly enjoyable films; I've never seen one that's even remotely boring! There was a film in which she wore a short, black wig, and it was in this film that I noticed her stature. I was more struck by her lovely model-slim figure than her height, but the two do tend to go hand in hand!
Melanie had a part in the fabulous remake of 'Lolita', playing the wife of an erring Jeremy Irons. I thought she looked about 5ft8 in it; I have seen it only recently - it's quite a stinker to get hold of a copy! It took me ages!
As there is only one box for Mel, I will give her just over 5ft8. I can believe she could easily have been 5ft9 at one time, though it may be an illusion caused by her skinniness!
anyonmious
said on 26/Jan/17
She may be 5'9" including high heels but without heels she is no more than 5'6"
Delores
said on 5/Dec/16
I once saw her on a show doing Pilates and she herself at that time said she was 5'9 1/2" ..of course she may have shrunk a little since then.
Arch Stanton
said on 31/Jul/16
She is barely shorter than Harrison in heels though so has to be around this! Looking about 6 ft in heels with him.
spainmen191cm
said on 27/May/15
Rob, how tall do you think is jesse johnson?(the guy in the photo)
Click Here
Russ
said on 10/Jan/13
She's pretty tall. Makes her mother look like a dwarf!
Jen
said on 4/Jun/12
I have heard that she was 5'9" but that was in her 30's. She might still be that height, or shrunk a bit.
Zachary
said on 14/Feb/12
There's a scene in "Milk Money" where 174cm Malcolm McDowell and Melanie are standing behind each other and they both appear the same height. She is also smaller than 5'9" Ed Harris in the film.
Mr. Kaplan
said on 15/Dec/10
She's almost the same height as Harrison Ford in "Working Girl". Obviously with heels, but it still makes her pretty tall.
sweetchari
said on 30/Mar/08
She claimed she was 5'9" and 120 pounds out of her own mouth for a pilates commericial.
marian
said on 15/Dec/07
both melanie and antonio are in argentina now, and i met them yesterday.
she's just the same height as antonio, wearing no-heels shoes
sweetchari
said on 26/Oct/07
Melanie was in an infomercial for pilates a couple years back and stated herself that she is 5'9" and 120 pounds. Maybe this is her real height and she jus rounded up a bit, I have done that myself but not much anymore
myspace celebrity
said on 14/Oct/07
shes probably more like 5'9.25 with rosie o'donnel and the other stars in now and then
Max
said on 16/Sep/07
She looks tall, like 5'9.
ras
said on 10/Aug/07
She looked quite tall in "Shadow of Doubt", I could esily put her on the 5 ft 9.25 range after seeing that film.
dmeyer
said on 17/May/07
i have seen yesturday the bonfire hanks and willis both have awful posture in one scene bruce looks 2 in shorter but hanks is closer to the camera but it seemed that willis was aleast 1 in shorter also melanie did seem 3 in easy shorter than hanks even in heels
MarkMark
said on 17/May/07
I'd put her at 172.5cm since I saw her on Ellen. She was about 6-7cm taller than ellen (171.5), but she was wearing big heals. I paid close attention, and I'm sure she'd be very similar to Ellen without the heels.
Height Tracker
said on 8/Jan/07
Just watched "Bonfire of the Vanities," a movie starring her, Tom Hanks, and Bruce Willis. She wore heels in every scene of that movie and was noticeably (at least two inches) shorter than Willis and Hanks.
Editor Rob
said on 18/Sep/06
Oakland Tribune 1975 described her in an interview: "Her leggy, curvy, 5ft 8 inch frame"
evanna
said on 6/Sep/06
Yep, in the Pilates commercial too Melanie said she was five nine.
Jen
said on 16/Aug/06
I have heard 5 foot 9 for her. Even her mom Tippi Hedren said that she (Melanie) was five foot nine. I do believe it, she does look tall.
CelebHeights Editor
said on 4/Sep/05
One of her personal trainers in an article in 1998 said Melanie was 5ft 9 and at that time was 120 pounds. You know I think she might have been measured at that...
sad ....
said on 1/Sep/05
i saw her on an infomercial *blush* and she said she was five nine ....