Michael Crawford's Height
5ft 9 (175.3 cm)
Peak height was 5ft 10 (177.8 cm)
English actor and singer, best known for playing Frank Spencer in TV series Some Mothers Do 'Ave 'Em and for his Theatre work, most notably, The Phantom of the Opera. In a 1967 NY Post, the article mentioned
"He weighs from 118 to 122 pounds. You can imagine what that looks like on a 5 foot 10 inch bone assembly"
.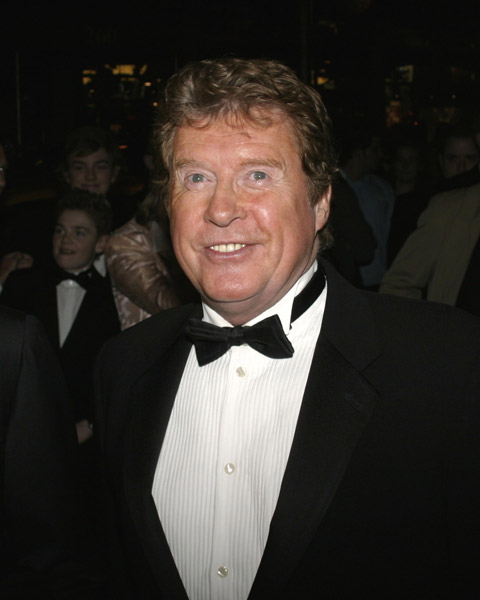 Photos by PR Photos
Add a Comment
20 comments
Average Guess (4 Votes)
Peak: 5ft 10.25in (178.4cm)
Current: 5ft 8.75in (174.6cm)
Sandy Cowell
said on 18/Sep/17
@ Nik - Oh yes! Betty, or Michele Dotrice, was one of the first celebs I commented on! She used to be a horror actress, taking on parts in Hammer films, amongst others. She was married to the original 'Wicker Man', the late, great and thoroughly respected actor Edward Woodward, and I'm sure I remember writing about that fairly recently! Her sister, Karen, starred in Disney films, which is quite a contrast to Michele's parts!
Yes, I also like it when actors act under their own first names - particularly when this applies to child actors, like Jessica! I noticed seeing that Frank's daughter was played by another Jessica when I was a youngster, so I must have been interested in that sort of thing way back when I was a kid at school! In fact, I know I was! I haven't changed much ha ha ha!
Now, predictably, this comment should end on an "it doesn't half make me feel old!" note, but that's life though, isn't it? I am now communicating with a boy (you!) who is the same age as that funny, lovable little pixie-girl who played Michael Crawford's baby daughter, and yes it does feel surreal, but not in an unpleasant way at all! That sort of thing is quite a joyful experience really, and the only alternative to clocking up memories like that is something I'm simply not ready for right now! I love life just too much!
Nik
said on 16/Sep/17
@ Sandy Cowell - Hi!
Thanks for that! This is a rather interesting piece of poetry and I think it graces this page very well! I would imagine that you will have a written down copy of it at home, it would be something to look at when you want to have a ROFL moment! I also remember yourself and Rob exchanging some cracking poetry on a celebrities page earlier this year, I cannot remember whose page it was on though!
I am pleased to hear that you have now got all the "Some Mother's Do 'av 'em" episodes on DVD, and from Amazon too, Mr Jeff Bezos would also be pleased to hear this as it is a classic sitcom! I do remember you mentioning about our chats on this page to Sally on the "General Height" page.
The actress who played Jessica is also called Jessica in real life, in fact her name is Jessica Forte and she is indeed in my age group, she is about 10 months my junior. I also like it when actors and actresses retain their real life names when they are playing the part of a character on TV! I am now off to do some research to find out if the actress who plays Betty has got a page on here and have a gander on the Internet as to her height. I am also interesting in finding out how tall Jessica Forte is!
Have a great Saturday night Sandy!
Nik
said on 15/Sep/17
@ Sandy Cowell - Hi!
You know what, height is so deceptive that you are forced to reevaluate how tall certain people are. Someone who by chance may appear to be a certain height compared to one group of people may then look a different height when you see that same person in the company of other people, once you have worked out the rough heights of those other people. Peoples posture can throw you off track as can the positions of where people are, with people stood nearer the camera, or nearer to the observer, looking taller for instance.
It's incredible that Michael, at 5'10" a few decades ago, could actually look small, so the man who made him look so small must have been at least 6'4", like you said. I would say even now that Frank would be one of the taller men about, at a height which is at the very top of the average range and into the tallish range too!
Have a good weekend Sandy!
Sandy Cowell
said on 15/Sep/17
@ Nik - Out of respect to the others of you, this is completely unrelated to height!
Hello Nik! I enjoyed this funny little song so much when I was
a kid that I'd been longing to take down the words ever since! Now, thanks to Amazon, I finally have all the DVD's, so I took down the lyrics in shorthand the very first time I played the DVD. It comes from Series Three, which was co-written by Michael himself, and is a little bedtime song he wrote for his daughter Jessica, who must be about a year or so old, as she can stand but is still fed in a high chair! She is one of the most gorgeously impish little girls imaginable, but will be completely grown up now and in your age group!
So here goes:
There was a man 💃
He bought a cat 🐈
He fed it well 🍴
It got so fat 😡
He had to stroke it with a broom
And when it purred it shook the room
Eating, eating... he couldn't stop
Growing, growing... until he went POP!
One day outside 🎑
A dog it saw 🐕
And went along 🐾🐾
To shake a paw 🙋
The dog just gave a frightened pant
He thought it was an elephant!
🎼🎶Mmm... Mmm... ever so nice!
Mmm... Mmm... sugar and spice!🎶🎶 🐈 🐾🐾 🐕 💭 ➖ 🐘!
Sandy Cowell
said on 14/Sep/17
@ Nik & every Michael Crawford fan!
I have just been watching an episode of "Some Mothers Do 'ave 'em" called "Love Thy Neighbour", from Series One, Episode Three, and Michael's 5ft10 didn't half look diminutive when he stood next to his neighbour's fair - haired friend! The actor playing him was called Whitehead (I didn't catch his first name), but he isn't written up on celebheights because I checked; it would have been interesting to find out his height, which I put at a good 6ft4 or more. Michael (Frank in the sitcom) looked so small next to him, as did Frank's actual neighbour, that it was worth looking him up! Then on other occasions, Frank looks quite tallish, or definitely on the high side of average!
It's amazing how standing next to one really tall actor can throw the viewer into believing that another actor of a thoroughly decent 5ft10 is in fact, quite small! 👥
Nik
said on 16/Aug/17
@ Sandy Cowell
Thanks for telling me about that, I did not know where I could watch old episodes of Frank and co! I may record them tomorrow and watch those three servings of Frank the following day because I have started to go to bed at 10-11 in the evening!
I had never thought about comparing Mr Bean and Frank Spencer but there are subtle differences as you said! Mr Bean is very smart and I always found him not to talk much! If I am not mistaken Mr Bean is single where as Frank has a partner in Betty!
They are both on the tall side, particularly Mr Bean who I have always considered to be solid tall, not that this matters one way or another, but importantly these two chaps have hearts that are certainly in the right places and children would get a lot out of watching both comedies as the two men would set a good example to them in terms of their personalities! These classics would also give young children a right old laugh, and that is always a good thing!
Have a great week Sandy! Key rings can be good collectors items!
Sandy Cowell
said on 16/Aug/17
@ Nik - Don't forget to tune into Yesterday TV tomorrow at 10 in the evening for three servings of Frank and his mayhem and madness!
Sandy Cowell
said on 14/Aug/17
@ Nik - Hi! Yesterday morning I kicked off the day with a serving of 'Mr Bean', and then later on the same Channel (ITV2), they showed another couple of Sunday lunchtime offerings! I watched them all TWICE! So there certainly is a second serial blunderer on our TV's screens!
Frank Spencer was the original though, but what I find so utterly superb about Mr Bean is that, though equally hapless, he lives a completely different lifestyle! Frank is married and can't find a job. He is also unpopular! Mr Bean, on the other hand, is employed (I recommend the film 'Bean' - one of my all-time favourite comedies!), so there is no apparent shortage of money. Mr Bean's misdeeds tend to be of a more naughty variety! When he goes shopping, he will actually try out the goods, and he merrily eats away at foods on display, which has me in stitches! One item he sampled and put back was a TOOTHBRUSH!
Both guys are over average height and I somehow think that's done for a reason. They stand out like hell! Frank tends to dress slightly scruffily, even though he is the one with the wife, but that does prove to the audience that he is set in his ways! Mr. Bean's standard attire is a man's suit! He tends to include everything 'normal' into his life, going to the laundrette, driving, entertaining and making himself a cosy little home! For Frank, on the other hand, attaining normality is a full-time, arduous occupation!
Having never thought of comparing the two of them until yesterday, it's easy to see that they aren't the two peas in a pod you might expect them to be, but one thing that makes the programmes so worthwhile watching is that both of their hearts are in the right place! Yesterday, Mr Bean found a baby at a fairground and he looks after him and entertains the little fellow until the Mum shows up, when he is genuinely pleased - and more than a little relieved! All Frank wants to do is to make his wife proud of him, and that is, by no means, setting a bad example to the many young fans the programme picked up over the years! I wouldn't hesitate to stick either of them on a menu of children's evening entertainment! 📺 😂😂😂😂😂😂
Cheers Nik and here's to a good week! 👍 😊
PS My keyring is a miniature copy of Mr Bean's knitted brown teddy-bear! 🐶
Nik
said on 12/Aug/17
@ Sandy Cowell - Hi!
It's a wonder he ever had more than one job when he was guilty of doing the things he did whilst at his first employers! Maybe he was given a good reference in order to offload him!
You really have wetted my appetite for watching past episodes of this excellent comedy, he must be the most blundering person of all time, but he is likeable all the same.
Actually come to think of it, I would be a trifle worried for my daughter if she was courting Mr Spencer so I don't think I would be approving of him having a relationship with a daughter of mine, if I had one. I bet your Mum went crackers when you pretended that you fancied him!
Blowing up a £300,000 machine really does take the biscuit, as does dangling a car over the edge of a cliff!
I am glad your brother is interested in getting a DVD of "Some Mothers Do 'ave 'em", happy viewing!
Sandy Cowell
said on 10/Aug/17
@ Nik - Hi! Tonight being Thursday, it was "Some Mothers Do 'ave 'em" night, so my brother came in to watch with me as Frank blew up a £300,000 machine in his new job! He also managed to dangle a car, on loan from his new employers, (different employers, different job, different episode!) over a cliff, complete with Betty and a newly-found black-and-white dog in it! I had to do what my Mum used to do and bury my head in my hands come the end!
I haven't actually checked to see if the series is available to buy, but I will find out! It's just a bit of exercise for my finger! Ironically, I asked my brother if he'd be interested in getting it on DVD as he wasn't such an avid fan in the 70's as I was, so he missed out on quite a few! You can imagine what his answer was! 😂😂😂
My Mum used to pity Betty, so your're a good deal more tolerant than she's have been if he'd turned up at our front door to court her daughter! I used to pretend to her that I fancied him, just to wind her up. IT WORKED! 🏠 💏 😬
Del Mar
said on 8/Aug/17
I can't keep myself from asking Rob, did my suggestion to bring the half centimeters affect you to have the decimal measurements or had you already planned it for a while? (since I asked this just before it was included)
Editor Rob: several people have commented on it over the years. I think it can help distinguish those 1/4 inch divisions that end up being displayed as the same cm value.
Blake
said on 7/Aug/17
Why are you adding fractions now Rob?
Editor Rob: It's just being more exact with the 1 decimal place, much like how there has been 1 decimal place for the average votes.
Nik
said on 7/Aug/17
@ Sandy Cowell
Many thanks for that! Yes, and if I had a daughter this guy would certainly get a 👍 from me as a potential partner should she want one, shame he wouldn't get must success if he had a night on the tiles! - if he acted how he did in the comedy!
Getting some DVD's of old episodes of this comedy would not be a bad idea! What Frank would have been like at DIY goodness only knows, I'm not cracking at that sort of thing myself!
The show you mentioned sounds SO funny, how he could try to do something like that, goodness knows!
Cheers!
Sandy Cowell
said on 7/Aug/17
@ Nik - Well said! 👍
I think all the kids loved him because he just didn't give up!
We couldn't believe what we were seeing when it first came out! I liked the one when Betty's in hospital and he misconstrues what is said and attempts who take the members of the entire ward home! That was one of the ones that was shown last week! When it started, I thought, 'Hooray!' and called my brother in as he was fortunately around - and he loved him too!
My Mum, on the other hand, had no patience for him and would hide her face in her hands!
Nik
said on 6/Aug/17
@ Sandy Cowell
He certainly did not seem randy when he played Frank in "Some Mothers Do ave em'", he was a one woman man!
The likeable thing about Frank was how he blundered, you simply just had to like him as he was because he was down to earth and a nice person and he had this charm about him! I loved watching him in this comedy when I was a kid.
He was a great actor and most certainly above average in height for his generation!
Cheers!
Sandy Cowell
said on 6/Aug/17
@ Nik - Cheers! I saw him interviewed shortly after 'Some Mothers Do ave em' was first on our screens and he seemed like quite a randy old devil, nothing liked you'd expect when you saw him playing Frank!
I don't think he'd have had many chances, as it were, if he'd behaved like Mr Frank Spencer and gone out for a night of wishful thinking!
Having said that, he had an excellent singing voice!
Rampage(-_-_-)Clover
said on 5/Aug/17
5ft10 range peak, a hair over is arguable. Wasn't a short guy
MJKoP
said on 5/Aug/17
Looks like he shrunk vertically and grew horizontally. since '67.
Nik
said on 5/Aug/17
@ Sandy Cowell
👍
A likeable man in real life and likeable as Frank Soencer too!
He always gave me the impression of being about 5'10" or slightly more.
Cheers!
Sandy Cowell
said on 4/Aug/17
Why THANK YOU VERY MUCH Rob!
I can't believe you responded so quickly!
As you can imagine, someone as odd as him went down a storm when we were a bunch of kids at school of 12 or 13! Adults acting worse than kids was a new concept for us, and very welcome!
5ft10 sounds spot-on and at the time of reading the article that I read, he was 133 pounds so in 1967, when he was over a stone less, as featured in the article Rob found, that was VERY skinny!
I went to see him in 1976 with Junior Church Club, all the way to the Went End of London to see a production in which he sang and danced, called 'Billy'!
He seems quite tall at the time, say 5ft10 or 11! Let's just say, above male average to a teenage girl - me!
I'll go for 5ft10.5 peak height and 5ft9 for today's height.