Michael Richards Height
6ft 2 ¾ (189.9 cm)
American actor best known for playing Kramer on TV series Seinfeld. In an interview with the Independent newspaper he mentioned his tall stature, saying
"I'm 6ft 3"
, although in a 1993 St Louis article it said he was
"tall (6-foot-2 1/2)"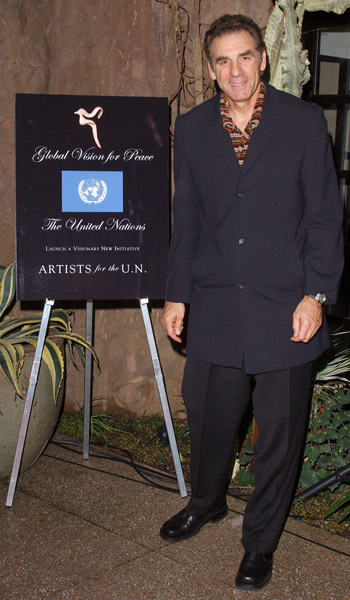 Photo by PR Photos
You May Be Interested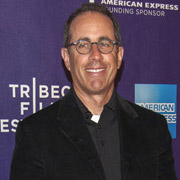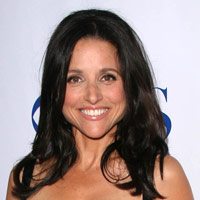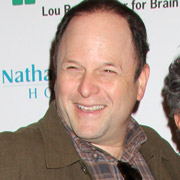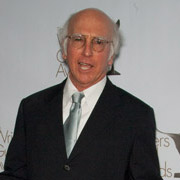 Add a Comment
94 comments
Average Guess (26 Votes)
6ft 2.68in (189.7cm)
Sulu2020
said on 3/Nov/20
Both, him and Julia Louis-Dreyfus got a quarter inch downgrade on this site. I can't believe he is still at his peak height at 71 years old.
Jkiller
said on 7/Sep/20
6'2.75 is very accurate.
Rampage(-_-_-)Clover
said on 24/Aug/20
Edged out Jeff Daniels in a movie
Willes190
said on 20/Aug/20
I personally think 6ft2⅞ (190) is closer to the truth than 6ft3 (190.5)
Jug
said on 28/May/20
I actually think Richards was closer to 6'2.5 at peak. He actually looked slightly shorter than Jeff Daniels in a film they did together called Trial and Error. Jerry Seinfeld would often wear sneakers whereas Richards wore plain dress shoes, but Richards still looked quite tall on the show.
Matt6'5''
said on 15/Feb/20
He is an interesting one. He is pretty gangly (not much muscle) which tends to make people look taller. However, his posture is never really all that great. I could see a 1/4" under the full 6'3".
Watto
said on 16/Dec/19
I always saw Kramer (Michael Richards) as the walking personification of six foot three. If you goggle imaged six foot three I would expect his picture to come up. In fact, I could not think of a better example of a six foot three man.
Bora
said on 17/Sep/19
Yes i think he is more than 6'2" and less than 6'4"
Greg99
said on 26/Dec/18
Junior said: He claim to be 6'2.5" so 6'3 maybe a rounded up
Agreed, it's probably easier to say 6'3" than talk about half inches to an interviewer
FatBoySlim185
said on 5/Jan/18
Hi, Rob. What do you think of this?
Click Here
I feel like this is a good pic for determining height as everyone is standing right next to each other without any posture or camera advantage. Seinfeld is in sneakers and Richards seems to be in oxfords. Using a ruler to measure it looks like the top of Seinfeld's head comes to below Richards eyes. I can't speak for everyone but on my head that's about a five inch difference. I think Richards could have been 6'3.5" - 6'4" in his prime and has lost an inch or so since. He is nearly seventy after all.

Editor Rob
in that one photo you could certainly say they seemed nearer 5 inches apart, although on the show I am not sure it looked quite that much...but certainly there was a noticeable advantage whenever they stood beside each other.
Junior
said on 16/Aug/17
He claim to be 6'2.5" so 6'3 maybe a rounded up.
Chris
said on 16/May/17
I remember seeing Michael Richards on an old episode of Night Court. I was surprised how short he looked next to John Larroquette. Of course Larroquette is about 6'5". It looked lik Michael Richards was about 6'2", maybe, give or take half an inch.
6'1.5
said on 26/Mar/17
Even if he was 6'3" during the show he's probably down to 6'2.5" at most now
Clint
said on 19/Mar/17
Can you guys stop alluding to 'The Beard' already? Is this really the only example you can cling to? There are plenty of scenes where he appears to be over the listed mark during the show... First of all Michael has pretty bad forward head posture, second of all he's constantly bowing his thoracic spine into a hunch so he can get closer to the other actors' level, plus it's common knowledge that they tack an extra inch onto the chart in order to accomodate for footwear during those police lineups (not to mention his relatively flat footwear compared to Julia's heels, George's basketball shoes and Jerry's boots during the latter half of the series)
Rampage(-_-_-)Clover
said on 4/Mar/17
Still looked near this w/h Seinfeld on Comedians in Cars Getting Coffee
berta
said on 22/Feb/17
he looked like a 190 guy in seinfeld. but if they said 189 at one point then i guess maybe he is only that? its a very specific number. hein some way looked taller than that but maybe it was just the hair
6'1.5
said on 11/Feb/17
@Brad but the average guess beggs to differ.
Canson
said on 14/Jul/16
He's always been around 190 peak prob down to 188/189 today
Mathew Robinson (190 cm)
said on 30/Jun/16
I'd say 190 cm suits him well. Being described as 6'2.5" and 6'3", I'd split the difference.
Brad
said on 11/Apr/16
Wait a second, many of you are using the lineup from the Seinfeild episode "The Beard" to make the case that Michael Richards is 6'2" or under. You're arguing that the soles of his shoes should be substracted from the height displayed. Did it ever occur to you that they may add a standard inch to the chart to compensate for footwear? They may in fact do something like this. (Keep in mind Kramer wears relatively thin shoes.) Some convenience stores do this it seems, so that your true height is recorded. Makes sense. Richards looks every bit 6'3". People consistantly cite him as being 6'3". The chart says 6'3". Rob says 6'3". I say 6'3".
Jerry
said on 23/Jan/16
Watching Seinfeld he's under 6'3" maybe shave the listing by half an inch
RKV
said on 11/Sep/15
Looked 188-9cm next to 193cm listed baseball player Paul O'Neill in episode titled The Wink. Never a full six three.
Dingus
said on 21/Mar/15
6'03" on the dot
fff
said on 21/Nov/14
in the episode where they are identifying suspects he had shoes on and if you exclude his high hair he was pushing 6-3....I say he's 6-2 without shoes...he is lanky so he looks like he could be 6-4
1.81cm
said on 28/Nov/13
During Seinfeld's 9 season run he almost always wore Derby style shoes. These do not have thick soles and would only add about an inch. Maybe 6'2.5"?
josep
said on 29/Oct/13
I think he's 6-2 because in the episode where he's getting his mugshot and he's wearing shoes and he wasn't even at 6-4...he was at 6-3 and that's WITH shoes on so he must be 6-2 without
Henrik
said on 31/Aug/13
In shoes, yeah.
Joe
said on 20/Aug/13
Probably a weak 6'3" during the show.
Henrik
said on 23/Jul/13
In the Seinfeld episode The Beard, he was in
Mugshots
in shoes. It looked like he was struggling with 6'3". Guess I'm going to have to take my old post back.
6'2" max.
Henrik
said on 20/Jun/13
Well, I thought he did sort of look towering and could give the impression of having 5 inches on Jerry on the show. I wouldn't rule 6'4" out, but of course it could also be that Jerry was not a legit 5'11".
Jer1
said on 2/May/13
I would go an inch up on him, too. 6-4 is not out of the realm of possibility. Actors have more incentive to go down on their height, not up, especially when they're already tall.
Jonas
said on 2/Nov/11
In this video at 26 seconds you see Richards near 6'7 Krist Novoselic. I'd buy 6'3.5 or even closer to 6'4 for Richards
Click Here
Rampage(-_-_-)Clover
said on 15/Aug/11
6ft3.5(192cm) at his peak
chris z
said on 30/Jul/11
he is 6 foot 3,but 6 foot 6 whith the kramer hair
Legend
said on 14/Jul/11
He was shorter than John O'Hurley. I give him 6'2.5 max
Lenad
said on 11/Jun/11
I can buy a weak 6'3 on Seinfeld
dog
said on 16/Mar/11
I'm 6'4" and met him once. He's at least my height or taller
Mathew
said on 13/Mar/11
Jerry and Elaine both described him as about 6'3".
5'8.12
said on 25/Feb/11
He might be 6'3.5, he is consistently taller than most guys on the show, so he is definitely taller than 6'2.
Anonymous
said on 2/Feb/11
On Seinfiels their are times when he looks like a solid 6 ft 3 Jerry is a solid 5 ft 11 which is only 4 inches shorter than Kramer really not to big of a height differance but he can also be about 6 ft 4 cause his hair is always puffed up
maxwell
said on 6/Jul/09
In the Barber episode of Seinfeld he is mentioned to be 6'3".
Lenad
said on 18/Jun/09
i can buy 190cm at the lowest
Lenad
said on 14/Jun/09
Hes a solid 6ft3 possibly a weak 6ft4. That person who said he is 6'1 barefoot is a liar. Richards looks very tall and lanky. There is no way a person 185-186cm barefoot would look that tall. He is 191-192cm most likely.
dani
said on 17/Mar/09
He looks tall all the time. He looks every piece of his 6"3. The guy who said Michael was 6"1 is simply insane or just wanna play big shot here. Michael looks always tall to me.
Hugh
said on 26/Nov/08
A good 6ft3. possibly 6ft4ish.
Lenad
said on 3/Oct/08
Richards has the build of a 6'3 guy
Anonymous
said on 4/Jun/08
in an episode of seinfeld.. in the one when krames goes to california, jerry is on the phone talking with some person looking for kramer and he says kramer es 1.95
d55
said on 15/May/08
This site is usually very off about female heights (women lie about their height big time) but pretty accurate when it comes to males.
d55
said on 13/May/08
in an episode of Seinfeld, Elaine is auctioning him and says, "6'3'', 190 lbs"
RICHARD
said on 30/Apr/08
Had 4 inches over 5'11 John Ritter in Problem Child.
Jake
said on 31/Mar/08
6'3" Damn! I thought he look taller than that. Like 6'5". Comes to show you how very tall a 6'3" stature is.
quas
said on 6/Mar/08
Here is Michael next to Alan Light who is about 5'11
Click Here
Anonymous
said on 29/Jan/08
He is 6'3 I beleive..he looks it, in the episode where they go to find kramer in california, jerry gives a description of him on the fone, and he says "wha tis he, 6'3?"....
dmeyer
said on 29/Jan/08
he does look an easy 4 in on 5'11 seinfeld
dmeyer
said on 29/Jan/08
did look easy 6'3 by jeff daniels ,in trial and errors
Joe F.
said on 22/Jan/08
well I know FOR A FACT Jerry Seinfeld is 5' 11" and Kramer does stand a good 2-3 inches taller than so I'm guessing 6' 2"
Anonymous
said on 19/Jan/08
Ray says on 11/Jul/07
He was barefoot at Jerry's doorway and looked about 5-6 inches from the top. I would say barefoot he's 6'1". His lankiness and thin frame make him look taller.
most standard doors are 6'8. some commercial applications use 7'0. either way, i'm not sure where you got a 6'1 barefoot height.
Socom
said on 24/Dec/07
He never looked quite 6'3 to me. Although he is lanky making him seem taller.
l0ck n l0ad
said on 30/Aug/07
Anyway Ray, put aside Kramer's height during Seinfeld days.
Have you seen much more recent pictures/videos of him where you can judge his height? I haven't really... I wonder if he shrunk a little, I'm just speculating he did, haven't seen any comparision footage tho.
Ray
said on 27/Aug/07
Fair enough, lock n load. I take your point. I was just going by the height chart. That said, 6' 2.5" is the most I can accept for him.
l0ck n l0ad
said on 24/Aug/07
No Ray, with all the respect it's you trying to fool I don't know who. I don't mean any offence but you are getting a little delusional claiming for Kramer being 6'1" in Seinfeld. Please, have a look at other at any of the Seinfeld episodes again, clear your mind of that Police chart episode and tell me if he looks like a a mere 6'1" guy! I don't see any point claiming for Kramer under 6'2"-1/2". Kramer also slouches/stoops quite a bit and also wears low soled shoes most of the time if you notice.
Well if you're going to take the police height chart they used in that episode for granted - well, at the military they measured me for 3cm under my real height and so did anyone else who got their medical check up at that place (hope they fixed it by now), because their stadiometer was messed up, it wasn't properly set up.
Ray
said on 20/Aug/07
Well lOck n lOad....that's Hollywood for you ! Every actor is given a boost in height. Unless you meet them barefoot you don't know what's going on with footwear.
stewy
said on 19/Aug/07
6'2 1/2" seemed to me a little high, but it may still be right, although I saw a scene at the end of the episode "The Betrayal" where Seinfeld and Richards were standing side-by-side. There was only a 2-inch difference in height, and Richards was barefoot and Seinfeld had on shoes. Jerry is 6'0 1/2" in shoes? Maybe they were heeled shoes, or he had lifts, I don't know. It has been about 7 or 8 months since I last saw the episode. 6'2 1/2" may very well be right, I will study the characters some more.
l0ck n l0ad
said on 17/Aug/07
I know that episode you're talking about, it's most likely that height chart is off or something to do with the angles it's taken. Saying that Kramer was 6'1" in Seinfeld then you might as well drop down any other actor who played there by 1.5" ~ 2" inches.
Seriously, the lowest ever we can ever 'bargain' for Richards on Seinfeld is 6'2-1/2" (barefoot) and not a faction less. Also, Richards playing as Kramer he's always wearing low soled shoes, it's an important factor as well.
stewy
said on 14/Aug/07
I was certain Michael was 6'4" in the movie UHF. But then I saw the Seinfeld
episode "The Beard"(which I have on DVD now)and noticed he was exactly 6'2"
(6'3" standing up straight)in shoes. So now I say 6'2", maybe 6'2 1/2" in shoes, and about 6'1" without shoes.
Chris
said on 12/Aug/07
In one episode jerry ask george how tall is kramer and he says about 6'3"
Ray
said on 9/Aug/07
If you look at the episode "The Beard", in the police line up, the top of Kramer's head comes up to the 6'2" mark. He's wearing shoes so that would mean barefoot he's 6'1". Unless the chart is off then this is his height.
I can't do the link so type in kramer in police line up in google images and check it out.
Brian
said on 29/Jul/07
In the one episode of Seinfeld he says hes 6'3 190 lbs, i believe it. Im 6'3 and he looks about the same height as me.
l0ck n l0ad
said on 28/Jul/07
Richards is someone who can set an example of what being tall is. I watched plenty of Seinfeld episodes and as Kramer he manages to look tall in just every episode next to anybody, to me he just always looked tall. Be it 6'2-1/2" or the full 6'3", the guy never ceased to look tall!
I have no problem believing he's 6'3", maybe he's 6'2-1/2" nowdays as he got a little older, but not in the Seinfeld days tho... but saying Kramer looked 6'1" in Seinfeld? good joke.
guy
said on 11/Jul/07
Do you have set measurements and schematics? He looks like a 6-3 guy.
Ray
said on 11/Jul/07
He was barefoot at Jerry's doorway and looked about 5-6 inches from the top. I would say barefoot he's 6'1". His lankiness and thin frame make him look taller.
guy
said on 11/Jul/07
Correct that, as that Seinfeld episode is still airing they showed another scene of Kramer in the police line up. With hair he is 6-6 and without about 6'-3-4ish. It is hard to tell where the wig starts. Of course is this legit? I think if the man says he's 6-3 he's probably 6-3. Tall people are confident and complacent with their heights so they don't tend to lie. Very short people also don't tend to lie because what difference does it make. Someone whos 5-5 can't pass as average no matter what and not even short average without looking rediculous. They've usually accepted that they are short so there is nothing to prove height-wise unlike average and tall average guys. Very tall guys will usually give their exact height. If you remark "you're 6-6" they might correct with "I'm actually 6-5.5." They don't really have anything else to prove and novelty and celebration for us is reality for them.
Croat
said on 9/Jul/07
I don't think he's quite 6'3''. Possibly at his peak. He seems 6'2'' and a half.
I am over 6'3'' in the morning, and at night I'm just under 6'3''. It varies, also. I go from 192cm to 189cm.
Jay
said on 12/Apr/07
JMG, I was about to say the same thing, I just watched that episode and up untill then I believed he was the 6'3 he claimed, but in that line up, he was in shoes, away from the wall (closer to the camera) and still didnt even hit 6'3, I highly doubt he's more than 6'2 based on that episode.
JMG
said on 5/Feb/07
I saw an episode where he was in a lineup standing in front of a measuring wall and it showed that he was barely 6'2.5" and thats with shoes on which puts him at around 6'1" without which cant be right
Eskimo Nel
said on 29/Sep/06
He is barely over 6ft1 I tell you! I saw him whilst he was promoting the new seinfeld DVD and he was no taller than me and I am right on the 6ft1 mark(185cm). I think the dude has shrunk to be honest, coz he looked taller than Patrick Warburton back on seinfeld (and we all know he is around 6ft3) but now he struggles to get 6ft1. I swear
Editor Rob
said on 18/Sep/06

Was mentioned in 1993 St Louis, describing him as "tall (6-foot-2 1/2)"
Danimal
said on 11/Aug/06
John Larroquette and Harry Anderson from Night Court were both supposedly 6'4", yet John always seemed taller than Harry. In fact, they all were tall, including Mac who was at least 6'1"-6'2" and Bull who was 6'8". Christine was 5'6" and Rozz was like 5'10" or 5'11".
dmeyer
said on 11/Aug/06
in an height chart he looks 6 foot 3 in shoes maybe bad angle with the hail like 6 4.5 but i cant see the guy under 6 feet 3 at the shortest 6 feet 2.75 is body is very long
Matt
said on 10/Jun/06
I'd say 6'3 sounds about right. He does look 6'5 sometimes, but I think it's because he is very skinny and has long legs, he has a noticeable stature. Plus the fact that most of the Seinfeld cast is typically short (Except Jerry), making him look a lot taller.
dmeyer
said on 30/May/06
in seinfeld jerry and richards both look they'r height of 5'11 and 6'3 the diferance is about 4" between them maybe 3.75" so jerry might be close to 181 or a thaugh180
Anthony
said on 16/May/06
He looked 6'5 in the episode of "Seinfeld" when there searhing for Jerry's car in the parking lot. There's a scene where all four main cast members are walking side by side and he towers over each and every one of them.
Chris
said on 18/Mar/06
In one episoed when Kramer was a wanted man in Los Angeles, Jerry talked to the police, saying Kramer was about 6'3''. I
supes78
said on 18/Feb/06
I've never doubted Richards' height until recently when I saw an old "Night Court" episode with him in it. Standing next to 6'5" John Larroquette, he seemed a good 3 inches shorter. And there were shots of the two of them from different angles and they were both wearing normal footwear. I wish I would provide screencaps of this episode to show everyone. Like I said, I never doubted Richards' height but now I'm leaning more towards him being closer to 6'2".
TNTinCA
said on 15/Feb/06
Jerry Seinfeld has been on Leno several times and he looked a solid 5'11" in my opinion. Richard's had an easy 3 inches on Jerry. Looked closer to 4. I think 6'3" is legit.
cantstop25
said on 18/Jan/06
wolfer do you actually expect michael richards height to change because your friend lies about his own height.
CelebHeights Editor
said on 3/Dec/05

In the Independent newspaper stated:
"I'm 6ft 3in"
TheWolfer
said on 3/Oct/05
Everyone lies about their height. I play basketball and have measured my height at nausea. I stopped growing at 6'1. I am a true six one maybe a hair under that actually. I play basketball with this guy who claims he's 6'3 and he is the exact same height as me. I called him out on it one day as well. I stood back to back and another guy told me we were the same height. So I believe Jerry is 5'9 1/2, and Kramer is about 6'2.
Smoke
said on 31/Mar/05
Hmm...I don't recall Richards ever being billed as anything more than 6'3", and I never recall him being referred to as anything more than 6'3" on Seinfeld. When Jerry described Kramer while looking for him, he did say 6'3". On the show Richards was referred to as roughly 6'3", and Jerry roughly 5'11". And Jason Alexander was very truthfully described as just being "short".
Mr. R
said on 30/Mar/05
But remember Smoke, they used to claim that Richards was 6'4". if he was really 6'3", that could bring Jerry closer to 5'10".
Smoke
said on 30/Mar/05
Yeah Mr. R but shorter by only half an inch? Even if Richards was 6'2.5" and not 6'3" that makes Jerry at worst 5'10.5". Richards really did look a solid 190 cm on Seinfeld, Jerry a solid 180 cm, and Jason Alexander a solid 164 cm. Seeing more recent pics though, Michael Richards definately isn't quite looking the full 6'3" anymore.
Mr. R
said on 29/Mar/05
This also confirms my hunch about Jerry Seinfeld. He just did not seem to be that much taller than his shorter co-stars. If Richards is shorter than listed, then Jerry is too!
Smoke
said on 29/Mar/05
I think he was closer to 190 cm at his peak, and now may well have shrunk slightly to 189 cm. I dread the day that I start losing cms!
stevestarhgh
said on 29/Mar/05
Micheal Richards recently came out here to Australia and told a guy on the radio that he was 6'2 1/2 not the full 6'3.