Larry David's Height
5ft 11 (180.3 cm)
American comedian, writer, actor known for Curb Your Enthusiasm and Seinfeld. On an ID card, he once had his height as 6' and weight as 165 pounds.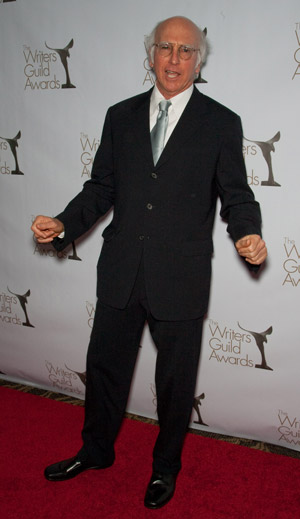 Photos by PR Photos
You May Be Interested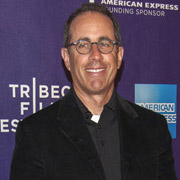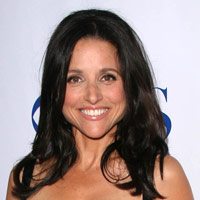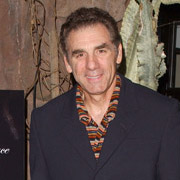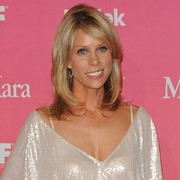 Add a Comment
84 comments
Average Guess (30 Votes)
5ft 10.85in (180cm)
CDS
said on 23/Jun/20
A recent episode of CYU had 5'11" actor Alan Tudyk looking a solid inch or more taller than Larry. I would say no more than 5'10" max currently for the 72 yr old comedian. And certainly a peak and current height is in order...
Jtm
said on 30/May/20
looks like colbert forgot his lifts.
BT
said on 22/May/20
What's going on here Rob?
Click Here
. That's quite a bit more of a difference than I was expecting. The angle favours Larry but still.. Colbert is having to look up quite a bit.

Editor Rob
Yeah at the end clip, David is still lookiing taller than Colbert, could he be an inch taller, it seemed like it!
179cm guy
said on 26/Aug/19
Peak: 5'11
Current: 5'10.25
Sonny Black
said on 14/Aug/19
In Entourage next to Jeremy Piven and Kevin Dillion he looks 5'10.
179cm guy
said on 1/Aug/19
Rob, what's the lowest you would guess Larry at nowadays?

Editor Rob
5ft 10 is lowest I'd have thought he looked, but generally can still seem over it a bit.
Animus
said on 21/Jul/19
181cm seems quite plausible for him at peak. Nowadays he might be a bit shorter.
179cm guy
said on 22/Jun/19
Rob, what's the lowest that you would guess Larry at nowadays? He's well into his seventies now after all... Maybe it's time for a current listing?
SwellMan
said on 9/May/19
5'11.75 peak, 5'11 now.
Jug
said on 5/Apr/19
Larry is possibly 5'10.5 now. Rob, could you do J. B. Smoove, who plays Leon on Curb Your Enthusiasm? I think he's about 6'3.5-6'4.
Rampage(-_-_-)Clover
said on 18/Jan/19
6ft4 looks believable, at worst maybe a little under but definitely over 6ft3
Tall Sam
said on 17/Jan/19
Yeah I second Bob Einstein, if he claimed 6'4" in character I'm pretty sure it's a fairly honest claim.
Mickie
said on 14/Jan/19
I think Bob Einstein was 6'3" - 6'4" range. Maybe a weak 6'4" prime and more like a strong 6'3" in his 60s. Larry David on the other hand I could see perhaps a little over 5'11" his prime. By the time Curb started I'd say he was 5'11" flat, so possible he could've been a little over that in his 20s/30s.
Paul NS (6ft 0.5)
said on 11/Jan/19
Bob Einstein was strikingly towering, especially because Albert wasn't even 5ft 11. His character's claim of 6ft 4 in Modern Romance was probably genuine. I thought he could look 3 inches taller than Letterman at times
Rampage(-_-_-)Clover
said on 3/Jan/19
Rob, could you add the late Bob Einstein?
Played Funkhouser on Curb...and known best as Super Dave Osborne. I've seen him listed 6ft4. I reckon peak that's spot on Peak and still at least 6ft3 in later years. Towered over Larry, Seinfeld and his brother Albert Brooks (all 5ft11ish guys)
berta
said on 3/Dec/18
i think this guy was closer to 181 at peak.
dmeyer
said on 8/Apr/18
some guys dont loose height 12 years ago when i met him he was very close to my height
Easterwood 6'3
said on 6/Apr/18
I reckon he might have shrunk. Very seldom looks 5'11 on Curb. Maybe a solid 5'10 now.
Easterwood 6'3
said on 6/Apr/18
Intevel, according to tall.life it would be pretty close to the 99th percentile. 98.7, to be exact.
Intevel
said on 12/Dec/17
Hey Rob, in equal footwear, what amount of difference does it become apparent that the girl is taller than the guy? Is it half an inch or 3/4 of an inch? I would imagine 1/4 or 1/8 of an inch is not noticeable to the eye.
Editor Rob: about half to 3/4 becomes more obvious to most folk...1/4 inch, well you need to really look closely and posture/hair throws this off easily.
Intevel
said on 12/Dec/17
Rob, Larry seems taller than most of the girls on Curb. How many percent of girls are at least 5 ft 11 or 5 ft 10?
Editor Rob: in the population only a few percent are 5ft 10 or taller.
Monkey knees
said on 4/Dec/17
5'10 nowadays. Dead on. Obvious in the latest series.
BT
said on 26/Nov/17
I think he's still at least 5'11, maybe 180,5 cm. He holds up well with a guy like Jimmy Kimmel on the new season of Curb, standing relaxed and in less footwear, he doesn't really look much shorter. He was at least an inch taller than Bryan Cranston as well. Maybe he hasn't lost much height at all but I think at some point he was probably a solid 181 cm range.
kevin
said on 12/Nov/17
in the end scene of whatever works he looked almost as tall as henry cavill, i think in his heyday he was taller than 180cm flat,
Derek d
said on 28/Oct/17
Wait, looks 5'10 with John Oliver? Seriously? Lol. He looks minimum three full inches shorter which would put him at 5'8.5, or rather 5'9 assuming Oliver has shoe advantage with his dress shoes over Larrys sneakers. This is also assuming Oliver's 5'11.5 listing is accurate. David must of lost a full two inches over the past few years.
Animus
said on 16/Sep/17
Virtually identical to Seinfeld in height. Not sure I see a case for 5'11½, although he certainly looks lankier than Seinfeld and thus can seem taller. I think 5'11 range for Larry David is a sensible listing - he is probably a 180-181cm guy with a lanky frame.
Jug
said on 6/Aug/17
Strong 5'11 at peak. His lanky frame always made him look tall.
6'0
said on 11/Mar/17
Why isn't Larry listed as a comedian? Also, I think 5'11.5" seems more accurate for him.
Dr. Strangelove
said on 3/Feb/17
Seeing that video with John Oliver, looks like he is close to 5'10 now. It's not a surprise, he turns 70 this year. cugooglein legend this guy.
SomeGuy
said on 19/Jan/17
David with John Oliver:
Click Here
Going by that picture I think it's fair to say he has lost some height, even if we assume that Oliver has footwear advantage.
What do you think Rob?
BT
said on 30/Apr/16
@Dmeyer: 5'11.5 peak and 5'11 today is arguable.
Dmeyer
said on 30/Jan/16
rob he was near 60 when i met him and still looked near 181cm could you list him 181-2cm like 5'11.25 or 11.5 since he can look 5'11 up to late 60s wish is unlikely if he Was just 5'11 peak
Editor Rob: I'll have a look at some point to see what he looked in his 40's
Dmeyer
said on 30/Jan/16
in person 10 yrs ago no taller than me so max 5'11.25-11.5 bit 5'11-11.25 was likely when i met him bit i agee since he was about 181cm in person and was at an age where 1cm is very likely he could have been 5'11.5 peak , i think 5'11.25 or 11.5 listing would be fair
Dmeyer
said on 30/Jan/16
180-1cm 11 years back when i met him and he wasnt young so 5'11.5 peak is a possible
The Dutch Guy
said on 27/Oct/15
No way he is only 5'11''. He is at least 5'11.25'' and most probably 5'11.75". (Weak 6 footer.)
Phil
said on 1/Mar/15
5'11" has to be right on because he was just on 60 minutes and a student card from when he was young stated him as 6' 165lbs
matt
said on 4/Feb/15
just saw him at dinner in boston last month... standing right next to him he was about my height... im barely 5'9"... maybe he is shrinking in his as he gets older..
Sam
said on 17/Dec/14
Uh, Larry David and Seinfeld look pretty much the same exact height, there's no way there's an inch between them. You might get thrown by Seinfeld's hair but they are actually very even in height.
Click Here
I think David's a comedy genius. He looked exactly the same when younger, except with frizzier hair around his bald head and seemed even more cantankerous than he does now!
Matt
said on 22/Nov/14
Looked an inch shorter than Jerry, as listed 5'11 as well on here...prettyyyy, pretty, pretty significant inch of difference between the two.
cole
said on 6/Aug/14
@Editor Rob: Would you say it's more common than not to lose more than 1 cm after the age of 50?
I ask this because it seems like almost every 50+ year old man I personally know has lost something between 2 and 3 cm from their peak height. My dad had lost about 1,5 cm from his 178 cm peak height in mid 40's, and he's always been a relatively slim and healthy guy. The exeption is my 70 year old uncle, who granted has been in great shape his whole life - still is. He claims he hasn't lost more than a millimeter or two from his 181 cm peak height. And it seems pretty believable - he's still a hair taller than my 180 cm.
[Editor Rob: I think about a cm by mid 50's is pretty common for your average joe. We aren't talking average 'fit man', but your typical bloke.

If I live long enough and any long term users of this site aswell, it will be interesting in 20 years to see if heights change much. I mean with Jenny, she's in 40's and I can see about 4mm loss since late 30's...

I have been giving her some basic stretching recently though to help her back and posture. I will see if it helps over next few years.]
cole
said on 12/Jul/14
This has happened to me a lot lately - link was no good...
One more attempt:
Click Here
@Editor Rob: Yeah I guess Hamm could be dropping a little there, so maybe 5ft 11 is quite spot on for Larry. But I thought he could look a little over that in first couple of seasons. Should he perhaps be given a 5'11.25 or 5'11.5 peak height?
[Editor Rob: there is a chance he lost a small fraction, hard to tell...some people a half inch is were it becomes more noticeable, but these 1/4 inch losses do happen as a lot of people go into their 50's]
cole
said on 5/Jul/14
@Editor Rob: With 6'0.75 listed Jon Hamm, from last year -
Click Here
He could still be 5'11.25.
[Editor Rob: I think 5ft 11 is ok for him still]
Lorne
said on 30/Jun/14
He should be given 181cm peak. Rob???
cole
said on 27/Jun/14
He definitely didn't look any shorter than 5'11 on Curb Your Enthusiasm.
5'11.25 looked possible like Rob says, and could well have been 5'11.5 or more in his prime. And as seen with Jon Hamm more recently, he still probably doesn't dip under the 5'11 mark.
cole
said on 18/Aug/13
If he's 5'11 then it adds up to Jon Hamm being 6'0.5 - 6'0.75.
KW
said on 14/Aug/13
Just saw an interview with him on Golf Channel where they showed an old ID of his. It listed him as 6'0". I know that doesn't mean much (I have friends whose height on IDs is 2-3 inches higher than their actual measurement!), but he does look like a legitimate 5'11"-6'0" guy, especially next to people like Ted Danson.
Dave619
said on 11/Aug/13
Seeing him on Clear History, and years of being a fan of Curb Your Enthusiasm. He looks 5'11"-6'0". Legitimately. Isn't much sorter than 6'0" and a half Jon Hamm in Clear History, and only looks about 3 inches shorter than 6'3" Liev Shrieber in the same film.
Corky
said on 30/Jul/13
Could be five eleven, but LD has diabolical posture. Still, the estimate is pretty.....pretty.....pretty.......pretty good.
Sam
said on 22/Jul/13
Larry and Jerry are pretty close in height, though Seinfeld may have a cm or so advantage.
Click Here
Shea
said on 1/Jul/13
He's not 5'11". There is a pic of him and Dylan Moran, and Dylan towers over him. I've met Moran and he is a hair under 6ft.
Matt
said on 14/Jun/13
A living legend! Where the hell are the comments?
dmeyer
said on 23/Nov/11
7 years ago was 5 ft 11 when i met him possibly 5 ft 11.25
Martyr
said on 21/Nov/11
5'10 now, looks shorter than Jerry Seinfeld, but did look taller than him in the past. He needs a peak height, I think
chris zaun
said on 18/Sep/11
larry looks tall because he is so slim,this is the same whith many guys in the nba,larry is 5 foot 11 to 6 foot tall
lorne
said on 13/Sep/11
Looked at least as tall, if not a fraction taller than Gary Cole recently, which is saying something, considering Mr. David is now 64 years old!
Definitely a solid 181cm at peak... I am now thinking he may have been close to 5ft11.5 when he was younger, though it's probably more likely he just hasn't lost much height at his age.
Larry David's height:
Peak height: 5ft11.25in/181cm(MAX 5ft11.5/182cm
today:5ft11in/180cm(MINIMUM 5ft10.75in/180cm)
I think he is still a full 5ft11, he ALWAYS looks it...
Mathew
said on 29/Aug/11
Yes, 180 - 181 cm is right for Larry. Jerry is the same, both 5'11".
chris z
said on 22/Jul/11
5 foot 11 is about right
Dmeyer
said on 13/Jun/11
Very similar height with me i met met 6 years ago seemed about 181cm
RICHARD
said on 13/Nov/10
I think he looks a solid 5'11.5"(182 cm),at most,next to Ted Danson on CYE.Danson is 6'2.5-6'3 and doesn't make Larry look small at all,though maybe they make Larry wear lifts next to Ted??? Larry's a tricky one to gauge.
E
said on 3/Nov/10
does not look nearly 5'11" at least not anymore... he looks 5'9.5" to 5'10" tops with shoes
RICHARD
said on 24/Apr/09
Definetly 5'11-6'. He isn't much shorter than Jeff Garlin or even Ted Danson,both are 6'1 or 6'2, and he's about 6 inches taller than Cheryl on the show,as well. He actually doesn't look short nor has bad posture for being almost 62 so he carries his height well and is very skinny so he can look 6' easily,too. I'd give him 5'11.5 or 182 cm
Georgi C
said on 4/Feb/09
Larry is for certain in the 5'11 range , possibly the 5'11.5 range. Excellent comedian, this guy knows how to write comedy.
Alan R
said on 31/Jan/09
A definate 5'11 he looks fairly tall on curb and Seinfeld seems about the same height he is lanky and that does give the impresion of a six footer but I say 5'11.5 tops.
anonymous
said on 26/Nov/08
ya know, after watching more episodes on curb your enthusiasm, i don't think a 5`11.25-5`11.5 would be unreasonable. Besides, he never actually looks shorter than 5`11.
ted
said on 29/Jul/08
yes he looks 6' or even 6'1 , his build makes him look taller on screen.
Anonymous
said on 16/Jul/08
He is 5'11 maybe a tad less, like 5'10.75. there is an episode of Curb your enthusiasm in season 6 where he is standing next to a guy who says he is almost 5'10 and LD looks about an inch taller than him.
little one
said on 2/Jul/08
rob, may i ask why you have deleted my response to my own post below - which was intended as a gentle, non-offensive satire of dmeyer's one man dialogue - whilst leaving obviously derogatory and offensive posts by other people (see sylvester stallone thread)? I don't see the logic.
little one
said on 27/Jun/08
i think he is 5'11, what do you think, little one?
Matt
said on 23/Jun/08
Nah, 5'11" looks about right. Another one of those celebrities with a body shape that accentuates height. He is very slender with long legs. He doesn't look significantly taller than Jerry Seinfeld in photos I've seen. He might be a touch over by a quarter or maybe half an inch, absolute tops. In a CYE episode he was only beaten by about an inch by six foot David Schwimmer.
Peter
said on 3/Apr/08
He looks to be 6 feet flat. He looks an inch shorter than Letterman and in the sixth season of cye, there was a 5 foot 10 guy (the therapist) and he was 2 inches taller than him.
Lô
said on 12/Sep/07
1 Why does dmeyer prolong discourse with him/herself. It's decidedly odd. 2 LD does look tall. Taller than he is I reckon.
dmeyer
said on 20/Aug/07
i think he could have been 6 ft since he didnt look too young when i met him
dmeyer
said on 11/Jul/07
he was my height exactly so 180 181 cm is perfect for is 5'11 to 5'11.5
Matt
said on 6/May/07
he's skinny and has long legs, giving him the appearance of 6'1" or 6'2", though I do honestly believe he's 5'11.
dmeyer
said on 25/Sep/06
he looked in the 5'11 to 6 ' when i met him
dmeyer
said on 18/Sep/06
he looked just about my height when i met him 180-2 range he is like 180 181 is possible
dmeyer
said on 4/Aug/06
when people are 181 they just say 5 ft 11 or 5 ft 11.5
dmeyer
said on 2/Aug/06
jerry looks similar within 0.5 so defenetly no less than 180 for jerry
dmeyer
said on 2/Aug/06
i met larry and he looked similar height with me 182 maybe a hair shorter he looked 180-1 range rob you are very accurate that it exactly wath he looked when i met him
Azarea
said on 13/May/06
I definately think he is about 6',here u have him at jerry seinfeld's height. whereas one picture shows him to be definately taller than jerry :
Click Here
Eggplant
said on 5/Apr/06
On CYE he looks more 6' to me. Maybe it's his lanky build?
J.
said on 3/Apr/06
Listed twice.
[Editor Rob: thanks, replace the duplicated Fleat guy with Larry I think]