Michael Wildman's Height
6ft 1 ¼ (186.1 cm)
English actor, known for playing Al Chapman in Emmerdale and for appearing in films Spooks: The Greater Good, The Sweeney and Harry Potter and the Order of the Phoenix. On his
online resume
he had his height listed
"6'2"
and Weight as
"190 lbs"
.
You May Be Interested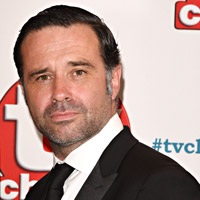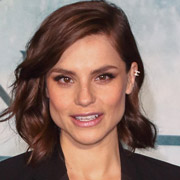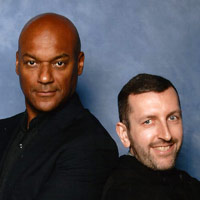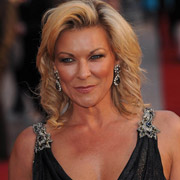 Add a Comment
14 comments
Average Guess (11 Votes)
6ft 1.36in (186.3cm)
Miss Sandy Cowell
said on 15/Jan/21
I'm going for 6ft1.5. Next to Priya, he's huge, which is to be expected, as she's only 59" tall, but he looks extremely tall next to the other girl he's two-timing in 'Emmerdale', Debbie, played by Charley Webb, who at 65" is tall enough to comfortably wear sneakers, he STILL looks mega tall!
Miss Sandy Cowell
said on 15/Jan/21
How could he two-time two lovely girls? It's only in 'Emmerdale', of course! In real-life, Michael rubs shoulders with some of my favourite film actors, including Samuel L Jackson, and I believe he might have even acted alongside him. Wow! 🙌
Miss Sandy Cowell
said on 24/Jun/20
If Michael Wildman's character of Al Chapman sees fit to have a go at a guy for being 'too tall' when he's just 3.25" taller than he is, where does that leave the rest of us? 😂😂😂
Well, I suppose being in lockdown with him contributes to the bickering!
6ft1.25
Sandy A Cowell
said on 10/Apr/20
I'm going to be particularly attentive when watching "Emmerdale" in future because I cannot understand how cool and callous his reaction was when he found that Graham had already been killed.
Who could react that way, when finding a dead human being, and then think only of profiteering from the disgusting deed? 🤪
He looks tall to my eyes. He should act like the big man stature that God has given him!
No Easter Eggs for his part in "Emmerdale", but he can have one for his part as a very good actor!
🥚➕🍫 Easter Egg! 😋
Miss Sandy Cowell
said on 12/Feb/20
Fortunately, Al is onto that twisted Pierce, who came close to throttling Kim Tate in yesterday's episode with a paperweight when she spoke badly about Rhona. I can't wait for tonight's episode!
6ft1.5. 👍
Nik
said on 27/Jan/20
It's so great to find out his height!
FiveEightJake
said on 25/Jan/20
Just watched the Samuel L Jackson episode on Extras with this guy in, guessed him at 6'1 and change, didn't even look up his height on here just recognised him from the new additions!
Miss Sandy Cowell
said on 23/Jan/20
@ MD - This guy is part of the film world, far more so than I ever gave him credit for when I requested him!
Cheers MD! 😂👍
MD
said on 22/Jan/20
Is that 5'10.75" Aaron Eckhart in the middle of that photo posted above? What's going on, there?
Aldebaran
said on 22/Jan/20
A solid 6'2 for, maybe 6'1.75
Miss Sandy Cowell
said on 22/Jan/20
So Michael was in 'The Sweeney' as well! How incredible, and a greater reason than ever to buy myself a copy. I saw that film with my boyfriend and we both rated it! 😁👍
Miss Sandy Cowell
said on 21/Jan/20
Yip yip yippety McYow - here's here! That's a very believable height for him too. I saw him on 'Emmerdale' today (when don't I?) and he does look quite a bit over 6ft, so 6ft1.25 looks ideal for him.
I don't think he murdered Graham at all. I think he arrived at the scene and it had already been done; he's just claiming Kim Tate's money! She'll find out and won't be pleased.
6ft1.25 😉👍

Editor Rob
I probably wouldn't guess him under this mark
185vietnamese
said on 21/Jan/20
He can't be as tall as Gerard Butler compare to Aaron Eckhart
Littlelee5ft6
said on 21/Jan/20
I remember him from an episode of miranda and from what I recall he seemed a bit taller than her. I guess she could of had less footwear than him though