Michiel Huisman's Height
6ft 1 (185.4 cm)
Dutch actor best known for roles in TV series Game of Thrones (playing Daario Naharis) and films such as The Age of Adaline.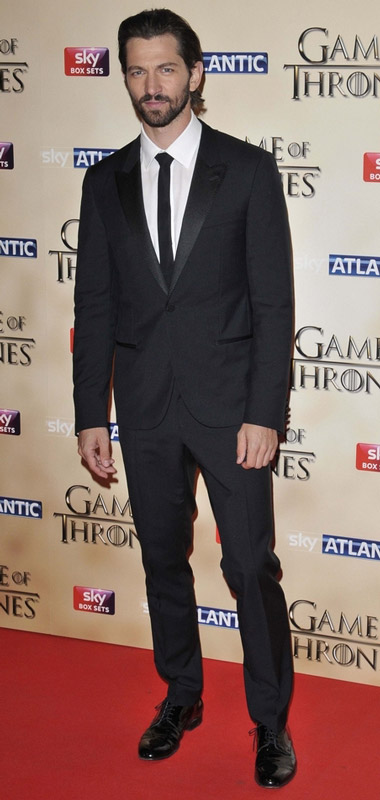 Photos by PR Photos
You May Be Interested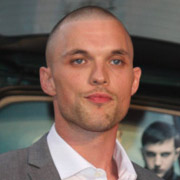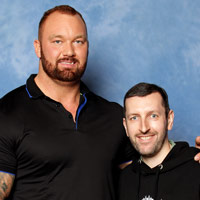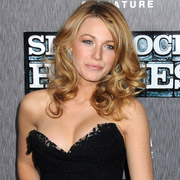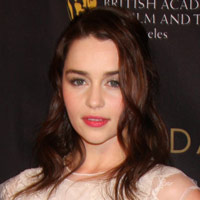 Add a Comment
29 comments
Average Guess (22 Votes)
6ft 1.02in (185.5cm)
ALEXIZ/180cm
said on 16/May/21
185 cm no more
Vsquad
said on 28/Oct/20
I think Michiel could definitely be 186 range. Rewatched some Game of Thrones scenes and the top of his head looks close to 4 cm taller than Iain Glen in some scenes. Could be considered the odd camera angle here and there but still, it was weird.
6 foot 1 kid
said on 24/Aug/20
Looks a legit 6 foot 1 to me,similar proportions to myself
berta
said on 8/Jul/20
i think 186 could be his height
Alir?za
said on 25/Jun/20
I lived in the Netherlands for 3 months due to Erasmus. They are really so tall society. I am 190 cm but I felt very average than tall. A young man on average between 185-190 cm
Rampage(-_-_-)Clover
said on 4/May/20
berta, I put him on the same block as Josh Holloway, Mark Gatiss and peak Costner, no less than 185.5cm. He can give a near 6ft2 impression on GOT.
It's crazy how in Holland he'd only be just over average
berta
said on 4/May/20
i think like this if we have to guess his height at184,5 or 186,5 what would you guess? i would say bigger chanse of 186,5 thats why i belive he could be in that josh holloway height. littlecloser to 186 than 185
Jkiller
said on 28/Feb/20
Solid 6'1, no doubt.
Vsquad
said on 18/Jan/20
He looked a solid inch taller than Timothy Hutton in Haunting of Hill House. A lot of perfect camera shots of them talking face to face.
Barely looked shorter than 6'3 Oliver Jackson Cohen as well, although like berta said, Michiel had footwear advantage while Jackson was wearing converse.
In Red Sea Diving Resort, he also had a solid inch on Chris Evans. He just looked way lankier than Chris in general too.
TheBat
said on 25/Dec/19
Legit 6'1". Google listing him at 6'0" is absolutely weird.
Importer
said on 16/Oct/19
The google listed height for this guy is disrespectful if you ask me.
berta
said on 24/Jun/19
from wathing hill house i thought he could actually have been half inch over this. Even very legit 6 foot 3 oliver jackson didnt look to have 2 full inches. sometimes it barely looked 1 inch but there was a swing in shoes. Timothy hutton still looks 6 foot ( was robably fraction over and is fraction under now?
185cm
said on 7/May/19
i don't think this guy could go as tall as 6'2 in the morning but i don't think he's 6ft too. But he probably 6ft as his lowest but not 6ft flat.
Rampage(-_-_-)Clover
said on 19/Mar/19
6ft is a joke. This guy looks a very solid 6ft1, 185-186cm zone (and 187-188cm out of bed)

Editor Rob
I know Timothy Hutton could be near 5ft 11.5 range, but on flat ground, Huisman looked comfortably taller, over an inch maybe than TImothy in that Hanting of Hill House show
185
said on 18/Mar/19
He got downgrade to 6 ft even on google
Alex65
said on 29/Aug/18
Tall but no more than 6'1 I think, look at this pic next to 6ft Iain Glen:
Click Here
He appears here 1.5/2 cm taller than Iain.
On this pic he looks about 6'0.75 (between 184.5/185cm):
Click Here
So I would go with 6'0.75 (184.8cm) for him.
bigrobsnob
said on 17/Jan/18
i think 6'1" is a good listing perhapse even shorter if you look at ryan reynolds and blake lively together there is at atleast one inch distance between how tall he and michiel appear next to her
DreadPirateRoberts
said on 20/Dec/17
No the average height according to every statistic is not anything more than 6 feet. Dutch people have the tendency to greatly exaggerate their height online
Anonymous
said on 19/Oct/17
Michiel Huisman is at least 6'2" in his bare feet. Besides he is Dutch where the average height for a man is 6'1".
Tom
said on 6/Aug/17
I legitimately think that this guy is taller than 6'1". He's noticeably taller than Iain Glen on the show, whom you've met personally and listed at 6'0.5". Also he looks 6'2" in this video, he towers over the interviewer who appears to be only a bit shorter than Liam Cunningham who is just shy of 6ft.
Click Here
Liam's part comes in at 1:07 and Michiel's part is at the end. I'd like to hear your thoughts on this.
Rampage(-_-_-)Clover
said on 16/Apr/17
I get a taller impression in this photo
Tom
said on 25/Jan/17
From what I recall, he seemed noticeably taller than Iain Glen on GoT.
Victor Surratt
said on 1/Jan/17
Strong 6'1"
Dutch
said on 13/Mar/16
Rob, any reason why he chooses to list himself as 6' when he's clearly a lot taller than that?

Editor Rob
maybe someone guessed a height at 6ft. I, like many others would guess him as being over that mark.
Pizzaman
said on 26/May/15
He interviewed my dad nearly 8 years ago who then was still very close to 5'10" he believed and was definitely taller but not as much as a bit over 3", maybe more 2.75". Best listing would be 6'0.75". Very average here in the netherlands but definitely looks tallish because of his lean build. By his long chest and neck you can see he is simply too lean for only 6" as he is listed everywhere.
Sam
said on 14/May/15
I guessed he was 6'0" or a tad over but I'm not convinced on him looking a big 6'1" though, based on compared to Emilia Clarke & Blake Lively, I think he looks an even six foot range. Is this a CV height or your estimation, Rob?

Editor Rob
I watched young victoria and thought he looked near 6ft 1
Amaze
said on 14/May/15
Tall guy!
But he gives off a taller impression. Like 6'3" e.g.
Chris
said on 14/May/15
He's not my type but there is just something ultra-sexy about him
elburg
said on 14/May/15
Not 6'0'', as he is listed elsewhere? Interesting.