Mike Pratt's Height
6ft 0 (182.9 cm)
British actor and musician best known for starring in TV series Randall and Hopkirk (Deceased). In the 1970's, in the Spotlight Casting directory he was listed as "Height 6ft 1".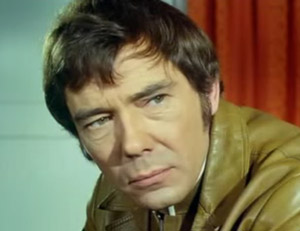 Add a Comment
18 comments
Average Guess (5 Votes)
5ft 11.75in (182.2cm)
Linda Edwins
said on 15/Sep/19
I`m a big admirer of Mike Pratt,he was very talented.I would think he was 6ft.
Sandy Cowell
said on 13/Dec/18
Blimey! I have just seen a long-haired Mike Pratt standing next to Daniel Massey in 'The Vault of Horror', from 1973, looking positively average! I always thought he was 'The Tall One' in 'Randall and Hopkirk (Deceased)'!
Consequently, I simply HAD to come along and check out his height, and he IS tall - 6ft! It's doubtful that he was ever 6ft1 though, if Daniel looked THAT much taller than him!
I remember watching Randall and Hopkirk when I was around 7 - possibly even younger. I didn't realise it was a comedy, and at times I even found it quite scary, which is probably why I watched it! I liked Marty Hopkirk the best though, and thought his widow Jeanie was EVER so pretty and I wanted my teachers to look like that!
6ft for Mike Pratt, or Geoff Randall, as I knew him for years!
⭐️ For anyone interested, the original series of 'Randall and Hopkirk (Deceased)' are being shown on the 'True Entertainment' Channel, weeknights at 8.🕗📺
Paul Wood
said on 23/Mar/18
I have been watching a lot of repeats of Randall and Hopkirk recently. Kenneth Cope is listed variously as either 5ft 9in or 5ft 9.5in. Mike Pratt never looks three inches taller than Cope to me, in any scene where they are standing on a level surface. I would say Mike Pratt was 5ft 11in.
Arch Stanton
said on 15/Sep/16
@Rampage, I dunno, if you look at Kieron Moore with Anton Rodgers and Michael Gothard I'd have said 6'1.5 max. Gothard looked 2cm taller to me.
Arch Stanton
said on 12/Sep/16
Got a good look at Annette Andre with Veornica Carlson too barefoot and I would say almost 4 inches, if Veronica is 5 ft 6, 5'2.5 for Annette might be accurate, not 5'4 and doubt 5'3 either.
Arch Stanton
said on 12/Sep/16
Rob have you got a photo? Been catching up on some of the old Randall and Hopkirk episodes of late, I think we made a good call downgrading
him to 6', looking at Lois Maxwell in heels with him he was looking just about 6'1 in shoes. There's a chance of 182 though. Nosher Powell looked about 3 inches taller, but I think he was more 6'3 than the 6'4 he was listed.
Rampage(-_-_-)Clover
said on 2/Oct/15
Kieron Moore looked near 6ft2...
Arch Stanton
said on 28/Feb/15
Much better, Pratt at 6 ft flat and Moore at 6'1.5 makes perfect sense, cheers.
Arch Stanton
said on 27/Feb/15
Pratt was also a musician and songwriter, can you add that?
Arch Stanton
said on 27/Feb/15
Looking at Kenneth Cope with Anton Rodgers he looked in 5'9 range I think, he was listed at 5'10 I believe so Prat at 6 ft and Cope at 5'9" range would make most sense to me.
Arch Stanton
said on 27/Feb/15
Rob in relation to my request for Moore I really don't think Pratt looked a legit 6'1 guy. I've got all the Randall ones on DVD, it's probably my favourite series and I never though Pratt looked over 6 ft. If anything I'd have guessed a flat 6 ft. Kieron Moore was described as 6 ft 2 I think and also has 6'1 listed himself in searching, he looked about an inch shorter than Peck I think. Not a chance on Moore being 6'2.5, I see about 1.5 inches in looking at it again between Pratt and Moore. My feeling is that the 185 was a shoe measurement and Moore perhaps 6'1.5", or at worst Prat at 184 sort of thing and Moore at 6'2 and the 185 was a morning measurement.
Arch Stanton
said on 22/Apr/14
Rob it was filmed in the late 60s and part aired in 1969 and part in 1970. Can you change to late 60s? Kieron Moore had two inches on him in one episode and he was around 6'2". Also a lanky 6'4"-6'5" actor towered him in one episode and looked almost 6'6 in comparison. He is even described as 6 ft in one episode I think.
[Editor Rob: probably best just removing the date mention]
Arch Stanton
said on 25/Jan/13
In fact it was filmed in 1968, so its late 60s!
Arch Stanton
said on 25/Jan/13
Randall and Hopkirk was 1969-1970 Rob, not really "1970s".
Arch Stanton
said on 25/Jan/13
Looked more 6' in Randall and Hopkirk but he did have at least 3 inches on Kenneth Cope who was supposedly 5'10 peak.
Shaun
said on 16/Aug/11
Looked 5'11.5"-6' range. 6'1" in shoes maybe.
Doug
said on 8/Mar/09
I doubt he was 6'1" barefoot, looked a little over average but didn't look a 6 footer to me. 6 foot max.
Doug
said on 8/Mar/09
Absolutely loved this guy and Randall and Hopkirk Deceased! Am I the first to post here? Cool!! I have watched the series many times on tv and dvd and he was described as "being around 6 foot and dishevelled looking". I'm surprised to see 6'1" I had though he was nearer 5'10". There was be an extremely tall cop in the series in the 6'5"-6'6" range then as he dwarfs Randall.