Mikey North's Height
5ft 7 ¼ (170.8 cm)
English actor, best known for playing Gary Windass on the TV soap Coronation Street. On his spotlight page he is described as:
"Height: 5'10" (177cm), Weight: 10st. (64kg)"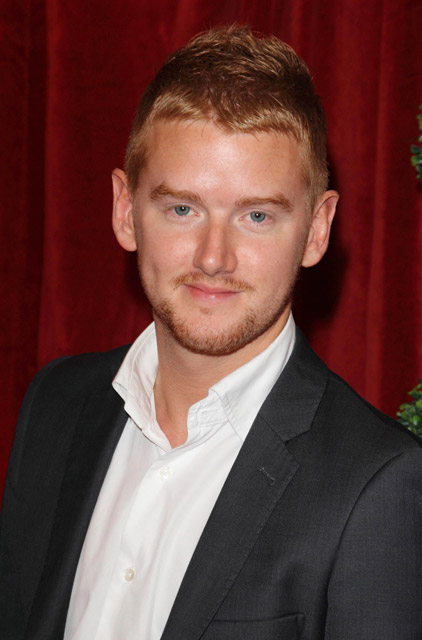 Photos by PR Photos
Add a Comment
32 comments
Average Guess (18 Votes)
5ft 7.33in (171cm)
Miss Sandy Cowell
said on 23/Jul/19
Congratulations to Mikey and wife Rachael! They are expecting their second child, a daughter, and their son, 2, has already named her....👶
I saw a couple of last week's episodes on my phone yesterday, and Mikey was central character.
5ft7.5.
CD
said on 21/Jul/19
Recently I noticed in Corrie he looked solidly taller than Chris Gascoyne (Peter), although they are listed a mere quarter inch apart. Whether this was down to footwear or camera angle I don't know, but perhaps Mikey is more along the lines of 5'7.5" and Chris a weaker 5'7"?
Miss Sandy Cowell
said on 29/Jun/19
This is getting even worse! The guy Gary killed has a little daughter.
How could he have extorted money out of fellow parents, and threatened their offspring?
I don't think that Gary can take much more. 😪
Miss Sandy Cowell
said on 29/Jun/19
While round that evil userer's 'office', a man comes round with an envelop full of money. "You can tell him to leave my son alone now!" he tells Gary.
What a piece of scum! He made a bloody living by extorting money from desperate people with families. I think Gary did A Good Thing - after all, that grave that the Shylock had dug was meant for him.
However, Gary still killed a man and is at his vulnerable lowest, especially as his girlfriend has gone off with another guy. I can't see him coping very well now, but he's proved one thing: that the Army makes a man out of you, regardless of your size!
Good luck Gary!
5ft7.5.
Miss Sandy Cowell
said on 23/Jun/19
Blimey, I feared for Mikey's character Gary Windass this week! That dreadful, violent userer was not only after him, he had met him in the woods - and has dug out a grave for him. There is a fight, and it's a matter of kill or be killed.
The shorter of the two, Gary, is the triumphant one. His Army training has clearly paid off.
I don't know what I'd do in his position. Even if he'd taken a picture of his attacker's freshly dug grave, and then told the Police after the attack, they'd have probably said, "Why didn't you ring us?"
It was a case of an unexpected attack though. Gary would have had to video the digging of the grave as proof. Then the Police would STILL have told him to ring them.
I don't think I'd be able to live with myself after that though and I would go to the Police, hoping they'd use lie detector facilities to see if I was telling the truth.
Poor Gary!
5ft7.5. 💪😁🤞
Dannie
said on 1/May/19
Funny I always thought he was like 6'2. But that's because he is always with small women. But when you see him by himself he looks like 5'7. Him and Jack P Shepard both often wear big shoes probably to make them seem taller as jack is only like 5'5.
berta
said on 29/Apr/19
not many guys that claims this mutch taller than his height. ( of course he could be 173 max , you never know but still) i think the listing is good
Miss Sandy Cowell
said on 14/Apr/19
❇️ Correction Time! ❇️
That should have read: What a loveLY guy Mikey plays.
Miss Sandy Cowell
said on 14/Apr/19
Mikey's Gary Windass has been so dependable and brave this week, endangering his own life and those of his loved ones - little did he know - by going against that evil piece of work who wants his to extort money, Shylock-style, from the elderly and the vulnerable. He even gave an old lady money out of his own pocket to finance medical care for one of her grandchildren.
What a love guy Mikey plays - all 5ft7.25 of him!
I think it's possible that he could be slightly taller, but he is taller for a guy than his Soap partner is for a girl! She, Sarah Platt, only just tops 5ft. Mikey is taller than her whole family, except for her brother Nick, played by Ben Price, who has to be around the 5ft11 mark.
Nik
said on 28/Apr/18
@ Sandy Cowell - Too true!
His experiences in the army and going through PTSD have really made him very strong and determined, he is very dependable, like you say, and draws on his own life experience to help any person who he can possibly help. He is a very good sort who is capable of going from strength to strength in life, he makes mistakes but he is a very valuable member of society. I hope he sorts that maniac out!
Sandy Cowell
said on 26/Apr/18
@ Nik - Yes, he has become a very dependable young man! He has been through PTSD and come out stronger, and now he is doing his best to help others and stand up for what is right. A thoroughly good sort, who draws on his own experiences to rescue those who need help,as with Seb, his Mum and now David, not forgetting helping to rid the area of a dangerous maniac - or so he thinks!
Nik
said on 25/Apr/18
@ Sandy Cowell - That's absolutely true! The way Gary offered advice to David just showed the calibre of man that he is, he was determined to help David out and he didn't want to see him suffer so badly when he knew he could help him out! The way Gary advised David was very impressive! As we know Gary has shown unlimited strength of character in his army days, therefore his mistakes in life can be foregiven if he learns from them, and he has the mindset to do this!
Cheers!
Sandy Cowell
said on 25/Apr/18
@ Nik - Indeed he does! He has displayed bravery and strength of character for some time now. One can forgive his one human dalliance with Phelan's daughter! Sarah obviously has!
Nik
said on 24/Apr/18
@ Sandy Cowell - Good evening!
And when the situation calls for it Gary steps up to the plate like a man, all 5'7.25" of him!
Sandy Cowell
said on 24/Apr/18
@ CD - Harry would fit neatly between Lisa George and Brooke Vincent on the 'Coronation Street' line-up page!
How about it, Rob? The fellow is now a permanent fixture in the Soap!
Sandy Cowell
said on 24/Apr/18
Gary has turned into a 5ft7.25 superhero, taking time with his girlfriend's troubled brother. Good for him! His character has come such a long way since Mikey joined the Soap!
CD
said on 8/Apr/18
I think Mikey is about as listed! Maybe 5ft 7.5 at the most, Harry Visonini (Seb) could be under 5ft 5.
Sandy Cowell
said on 1/Apr/18
Oh dear! Now that Mikey, or Gary in the Soap, is locked up in custody, he looks much nearer 5ft7 again, especially when the two much taller cops come in to inform him about the bodies! I think I spoke too soon!
How Mikey could ever have managed to convince those in charge of his 'spotlight' page that he's 5ft10, Heaven only knows!
Sandy Cowell
said on 1/Apr/18
Good old Mikey! When asked by teenager Seb for help when confronted with a difficult scenario, that of whether to join in with the retrieving of a gun that Seb is convinced is conceiled in the building site's very concrete, he agrees to! More than can be said for boring, much older, Tim Metcalf, with a reasonably powerful wife!
While the boys hack away at the concrete, you get an excellent opportunity to take in their height difference. I've checked out Seb to be 5ft5, and next to him, I'd say Mikey looks nearer 5ft8 than 5ft7! In fact, I will up him from 5ft7.25 to 5ft7.75 on those grounds. 🐇
Nik
said on 10/Dec/17
@ Sandy Cowell
I was expecting you to comment on this page over the last few days and I had a look on here a few times to look for a comment by you, but to no avail! Well until now! I found your comment by going onto the new "Comments page" that Rob had rolled out this late Sunday morning! As has been the case before I have gone back to the "Comments page" by pressing the backward arrow after being on the page of a celebrity, after doing so I thought to myself, "this is different", so it must have been published whilst I was on the celebrites' page!
Obviously I knew you would be glad about finding out about Gary being alive, it was also a coincidence that you said you hoped he was still alive and then a few days later we found out that this is indeed the case! It didn't seem right that he was being written out of "Coronation Street" because he is an interesting character with a big part to play in this soap. I wish he would lamp Phelan one!
In terms of his height he can look anywhere from 5'7" - 5'7.75", I guess somewhere between 5'7.25" and 5'7.5" would be a good estimate!
Finally, your autocorrect couldn't have found anything more insulting to call Sarah, but you stopped it in its track, so hard lines! Why couldn't it have called her something like Saffron Platt instead of Satan Platt? I guess that would have been too nice a thing to do!
Cheers Sandy!
Sandy Cowell
said on 9/Dec/17
Hooray! They didn't write him out after all! I didn't think the time was right just as he's becoming such a main part of the plot!
Killed off on Monday, returns from the grave on Friday, ready to reignite Phelan's flaming🔥 anger and trigger a new nasty side of David 😠 - for daring to get another woman pregnant!
This guy, Gary Windass, played of course, by Mikey, looks positively tall standing next to 5ft-nothing Sarah* Platt! Not that 5ft7 and a quarter is by any means short; it's the smaller side of average, but with a shorter-than-average girl on his arms, he could pass for 5ft10! The reason, in my eyes, is that Sarah's proportions are so good that she could pass for 5ft3!
* Nik - You'd never guess what that naughty-boy autocorrect of mine tried to call Sarah? He tried to call her Satan Platt! I hardly think that's very appropriate, do you? 😉
👸= ✔ 😈= ✖ 📱= a very
naughty phone!
Cheers, Nik! Have a lovely weekend! (And you MaryAnne!)
CD
said on 4/Jun/17
Rob how tall is Ian Puleston-Davies who played Owen, he looked shorter than Mikey, maybe a weak 5ft 7? He was also in Revolver among other things.
Editor Rob: yeah I'd probably say Big G range, weak 5ft 7, I'm sure he's an inch over Jack Shepherd, but not quite as tall as Mikey...
Hans Meiser
said on 27/May/17
Napoleon complex. Claiming 5'10 is ridiculous. That's like a 6 footer claiming 6'3 and the difference between 6'' and 6'3 is very noticable.
Ted
said on 26/May/17
Listing is fair
Jacky Huynh
said on 26/May/17
He's around my height. The 5ft 10 listing is indeed outrageous. But strangely I've had some people guess me that high. Those people either didn't know their height or didn't think before they spoke!
phil
said on 25/May/17
5'9 1/2 is 177cm
Christian-196.5cm (6ft5 3/8)
said on 25/May/17
5'10"? Lol, he doesn't look over 5'7" to me.
Nik
said on 24/May/17
Thanks for giving Mikey North a page Rob!
I have never been totally sure of his height and have always estimated him to be between 5'6.75" and 5'7.75"! I suppose if I had to have a guess I would say Rob is pretty accurate in having him down as 5'7.25". I have seen quotes of 5'8" on the internet but they must be slightly too high! It's great to hear of a celebrity who is exactly the same height as I am!
Csimpson 6ft
said on 23/May/17
Im not sure about 5ft 7.25 but he could be 5ft 7.5
CD
said on 23/May/17
Another interesting find: Mikey's agency is listing him as 5ft 10!
Click Here
Editor Rob: I'll mention that, as it's frankly outrageous :)
CD
said on 23/May/17
From what I've seen he can look as low as 5ft 7 or up to nearly 5ft 8, this listing is decent after seeing him with Carl Froch but I wouldn't go any lower.
Sandy Cowell
said on 23/May/17
Ha ha! Excellent addition, Rob!
When Mikey started in 'Coronation Street', he was a bit wet behind the ears! Now, he has truly grown up into quite a hero! If that's what the army did for him, this would count as a great example of turning a boy into a man!
I thought he was actually 5ft7, but he can have that extra quarter of an inch for punching that predator geezer 😝 who is using young Bethany - grrr!
Now I can't do a write-up on someone whose character's name is 'Windass', without having a giggle at his expense! I wonder what was going through his head when he was told what his acting name would be? I reckon he must have quite a good sense of humour to have accepted it! If I knew someone called that, I would pronounce it to full comical effect: wind-arse! I wouldn't be able to resist it!
😖😟💨😔 😡😬😠 💭 = "Oi! Leave it out man! There's a toilet out there for that sort of thing!" 🚽 😷