Milos Raonic's Height
6ft 4 ½ (194.3 cm)
Montenegro-born Canadian professional tennis player. On his official website in 2012 he was listed as: "Height: 6'5" (196 cm), Weight: 198 lbs (90 kg)", and on ATP Tour (2017) as 216lbs (98kg).
You May Be Interested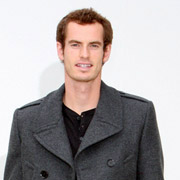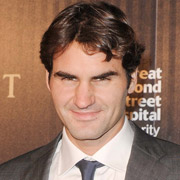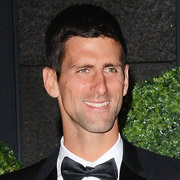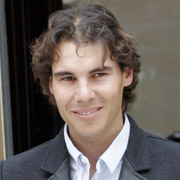 Add a Comment
23 comments
Average Guess (26 Votes)
6ft 4.59in (194.5cm)
Mrvain777
said on 8/Feb/19
What could his head size be rob?

Editor Rob
ALmost 10 inch might be possible, he seems to have eyelevel in middle of head, so equal eye-chin as eye-top of head.
faza
said on 7/Sep/17
Milos aint under 6'4 imo, 194cm at worst, 192cm is too low and Murray is probably 6'2.5 or close to it, a flat 6'2 might be underselling him he always was taller than Djokovic unless Djokovic is under 6'1.5 which I doubt
Pierric
said on 28/Aug/17
Surprised by this height. No more than 192 cms for me. A good inch smaller than Berdych (who's 194-195 I think), not more than 2 inches taller than Murray. A very small 6'4 for Raonic looks ok.
Click Here
Click Here
Chris
said on 2/Aug/17
Berdych is 200 pounds which to me was quite suprising
Arch Stanton
said on 20/Jul/17
15 stone range is quite heavy for a tennis player even of his height, they tend to be skinny athletic guys under 200.
Reece
said on 19/Jul/17
he is 6-4.5/6-5 216ibs he put on extra weight
Rampage(-_-_-)Clover
said on 18/Jul/17
194/195cm was my guess. Not quite a true 196cm guy
Arch Stanton
said on 18/Jul/17
Yeah I was going to say I thought with Del Potro he looked a but under 6'5, 6'4.5-75 range definitely more arguable.
anon
said on 17/Jul/17
I dont think Milos is under 6'4.5 He could 195cm, ATP dont list 1/2 Inches so 6'4.5 would go down as 6'5 to the nearest Inch, Good Listing I think
Canson
said on 17/Jul/17
Strong 6'4 worst case weak 6'5" best case
even
said on 17/Jul/17
at 6'4.5" he cant be 198 pounds i think hes at least 220 pounds
Chris
said on 17/Jul/17
Always looked a tad under 6"5 next to 6"6 and 6"7 guys but I would probably argue 6"4.75. Kokinakis is defo not 6"5 seen him up close 192 would be a better fit and he was an inch shorter than raonic at queens this year.
radd
said on 5/Jul/17
funny thing ... raonic listed 6'5, and safin back in the day listed at 6'4.. even though they are probably about the same height... 194-195 cm rance 6'4.5
Chris
said on 9/Jan/17
If he stood up straighter in that queens pics and discount murray's hair I see around 6"4.5 but he can look 6"5 next McEnroe and others can't completely rule out its just next to some 6"6 players he looks shorter than listed.
Gung Ho
said on 8/Oct/16
Click Here
If Murray is 6'2 he looks no more than 6'3.75. Over listed like the majority of players in the tennis world, probably claims or gets listed including footwear, take Nadal for example...
Link posted by Arch Stanton
Click Here
, is a perfect example of Murray over listed as 6'3 when in reality he is no more than 6'2.
Arch Stanton
said on 5/Oct/16
There's a good chance of 195, but can't see him under 6'4.5! I got a good look at him with Murray and in fairness he did look around this and taller than 6'4.
BSD
said on 19/Aug/16
I agree @heighchecker I am not convinced he's the full 6 5 but it's probably a fair claim, he can look upwards of 2 inches taller than murray
Click Here
, but also looks more than an inch shorter than 6 6ish del potro
Click Here
and
Click Here
and. I would estimate afternoon height is 6 4.5 range
heightchecker34
said on 31/Jul/16
It's funny but I don't see Raonic as a full 6'5 guy. He looks anywhere between 6'4.25-6'4.5, so a strong 6'4 would seem correct. He always looks just half-inch shorter than what I believed is a 6'5 Tomas Berdych unless he himself is taller. Milos is 25, so he shouldn't have gained any height... i would say 6'4.5 (194cm).
Arch Stanton
said on 16/Jul/16
Rob can you mention the 216 pounds 2016 figure?
Editor Rob: I will mention it's what he's described at now.
Arch Stanton
said on 16/Jul/16
Yes there's a chance of a Howard Stern/Vlad type measurement.
shiva 181 cms
said on 15/Jul/16
Hes 6'5 and may be a bit more he had almost 4 inches on 6'1.5 djokovic
Mark
said on 13/Jul/16
He made 6'2/3 Andy Murray look quite small i thought.
Arch Stanton
said on 13/Jul/16
Thanks Rob, definitely looks a legit 196 to me. You might want to update to 216 pounds though that's what the commentator said! And it's backed by a lot of sources:
Click Here
Click Here
Click Here