Nadine Coyle's Height
5ft 5 (165.1 cm)
Irish singer, best known for being part of the pop group Girls Aloud.
My heaviest was 8st 3lb. It's embarrassing because I'm 5ft 5in and I don't think it's that bad. But I wasn't toned. Now I'm not even 8st - I weigh 7st 10lb. But I still want to look like a girl and keep my curves.
- Now Magazine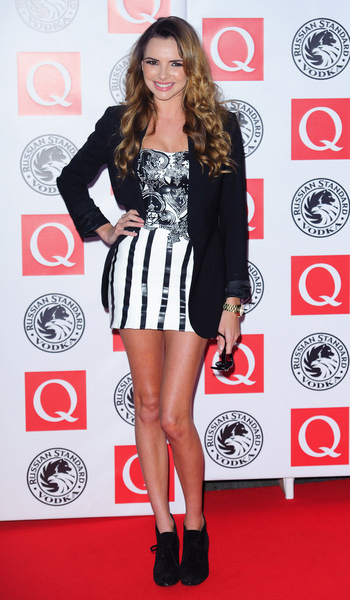 Photos by PR Photos
You May Be Interested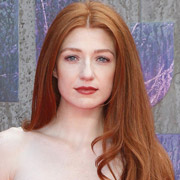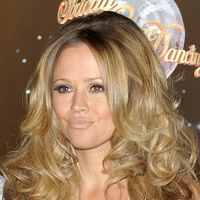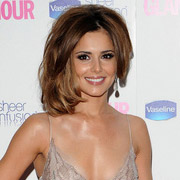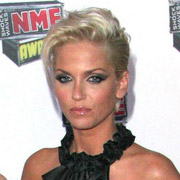 Add a Comment
46 comments
Average Guess (12 Votes)
5ft 5.15in (165.5cm)
Miss Sandy Cowell
said on 7/Dec/19
Well done Nadine!
You did very well in that Jungle!
5ft5. 🐒😁🐀....➡️🍔🍟😋
Miss Sandy Cowell
said on 28/Apr/19
Yes, I can believe 5ft5 for Nadine. That's what I read - and believed! - in my magazine article, with all the Girls Aloud troupe depicted.
My Mum said of the group, "They're all very pretty girls!"
She didn't believe in looking for something beautiful in everyone, unlike her daughter! 👩👧 She said exactly what she thought, so the girls were pretty much privileged.... 😁
It's totally true though. Just look at them!
💐🌸🌺🌻🌹💐🌸🌺🌻🌹💐🌸🌺🌻🌹👸
Nadine gets 5ft5. 🏅
Valentine
said on 3/Mar/18
Good height for a woman
Heidi
said on 14/Feb/18
She's taller than me I'm only 5ft and very sexy
BilboBaggins
said on 26/Oct/16
Short torso, long legs, which make her look fairly tall. 5' 5" is accurate.
Kimberly Walsh: 5' 5"
Cheryl Cole: 5' 3"
Nicola Roberts: 5' 5"
Sarah Harding: 5' 6.5-to-5' 7"
A
said on 15/Oct/11
Cheryl claimed herself 5´4 when she was climbing the kilimajaro and she has very short legs. I would say that Cheryl, Kimberley and Nicola are more or less the same high, Nadine a little bit taller, with very long legs, Sarah is the tallest, i would give her 5´6´´
Button
said on 4/Apr/11
I think the heights on that reference article below are off. How can all of them apart from Cheryl be the same height? Sarah is the tallest one and Cheryl is the shortest one, while Nadine, Kimberley and Nicola are in between and are close in height to each other. I think Sarah could be 5'7" or maybe slightly shorter, but no shorter than 5'6", Cheryl looks around 5'3", while Nadine, Kimberley and Nicola all look somewhere close to 5'5". Or to be more precise, I would give the girls the following heights:
Cheryl Cole: 5'3" (160cm)
Nicola Roberts: 5'4.75" (164cm)
Kimberley Walsh: 5'5" (165cm)
Nadine Coyle: 5'5.25" (166cm)
Sarah Harding: 5'6.5" (169cm)
rachel x
said on 22/Nov/10
cheryl-5'3
nicola-5'4.5
kimberly-5'5
nadine-5'6
sarah-5'7
Mark
said on 27/May/09
Nicola is a Vivienne Westwood model these days, I don't think they would have hired her at 5ft2'?
Nicola is the tallest at almost 5ft8"
Sarah is 5ft7"
Cheryl is 5ft 3'
The other two I'm not sure, but I'd say their both around 5ft5 or 5ft6"
Kimberley is the best
said on 26/May/09
Sarah is the tallest, Cheryl is the smallest and Kimberley, Nadine and Nicola are all the same.
I LOVE CHERYL
said on 7/Apr/09
Hey, i just seen a picture of Girls Aloud and to me, Sarah is definitly tallest and Cheryl is the shortest, then it would be Nicola then Nadine then Kimberley :)
Oohh, and by the way... any one else think Cheryl would be better ofas Tweedy? Sound's better anyway.
Ella
said on 5/Mar/09
if she says she's 5"5 then she is around that.
Tom
said on 18/Jan/09
I saw Nadine out in London in flats, she was my sister's height - just under 5ft5
megzz
said on 21/Dec/08
thats so depressing about how her heaviest weight was 8st 31b because most of my mates are 5ft 2in and nearly that weight when she says shes 5ft 5in!
Anonymous
said on 4/Dec/08
Nadine is no more 5 foot 5 than my left foot. I was behind her in Derry couple of years ago when she was in Fosters Shopping and she is about 5 foot 1 at most
as Im 5 3 and I was taller than her and she is about 6 1/2 stone as she had on jeans I would say size 26 inch waist
brapp
said on 30/Nov/08
I mean I'd put Cheryl at 5'2"
She needs her own page
brapp
said on 30/Nov/08
Dannii is no more than 5'1", probably shorter, and Cheryl is 1.5 inch taller.
I'd put her at 5'2"
tom
said on 20/Nov/08
nadine coyle is 5'5 she is sexy as hell, i saw her before at awards ceremony, she walked past she is hot so is cheryl cole too of course, foxy chicks .
gorgeous
said on 18/Nov/08
I'd say Cheryl is smaller than 5 foot 3. She should have her own page.
katie
said on 3/Nov/08
Cheryl is most DEFINATLY taller than 5ft3.5 doesnt anyone watch the xfactor?, Dannii is 5ft2 and was wearing 3 inch heels, and cheryl was standing next to her and wearing 2inch,and she was still 2-3 inches taller than dannii.
Caleb
said on 30/Oct/08
Whenever their heights have been bandied about before, they are all given as 5'6", except Cheryl who is given 5'3". I'd say these heights are about right, although Sarah is perhaps marginally the tallest (certainly no more than 5'7"), while Cheryl could possibly give herself an extra half an inch, although she's does wear skyscraper heels quite alot these days.
isabel
said on 21/Oct/08
in look mag she was wearing like 5 inchers from office and still looked kinda short shes deffff less than 5 foot 5
Musaafiruun
said on 14/Oct/08
Compared to most other girls all the girls are pretty tiny and petite but because they are so often photographed together you don't really notice. People often are surprised when they meet them that they are so small. All the girls are very slender and pretty but people often think Nadine is taller than the others because she is so slender, and her long lithe legs especially are so tiny that they make her seem taller.
Anonymous
said on 4/Oct/08
Nadine is taller. She have very long legs. I think Nicola, Sarah and Kimberly is taller to.
Angela
said on 27/May/08
Hi, I met Nadine yesterday and I must say, what a lovely lady she is. Very friendly, polite and made time for me. She had no makeup on and she is very, very pretty, naturally beautiful. I only came onto this site as my boyfriend was surprised how tiny she is so I wanted to find out her height. Next to me (I'm 5'8") I would say she is no taller than 5'5". It was lovely to meet her and she really made an effort for me considering she was chilling out.
crazybazy
said on 21/Apr/08
i think she`s not so tall, just look at her next to jesse, he`s from what I heard, about178-180 and there`s no way she would look so little (in heels) next to him if she really were 5'5'' or more. Maybe 5'3-4''
Anonymous
said on 16/Mar/08
Sarah said she was the tallest out of the girls in LOOK magazine at 5,4 so the rest of them are pretty short!
Louie
said on 3/Mar/08
Click Here
sorry i dont know how to link it but look nicola looks tallest and its un-edited.
Louie
said on 3/Mar/08
what i dont understand is in a issue of 'Fabulous' nicola stated she was the pale, tall one, i never noticed but i can see that her and sarah are the tallest and around the same height.
ryan
said on 26/Feb/08
cheryl may be only 5ft 3 but my god is she gorgeous
Brooke
said on 25/Feb/08
Wha..
Well All i Know is..
Nicola - 5ft 2
cheryl - 5ft 3
nadine - 5ft 3/4ish
kimberley - 5ft 5
sarah - 5ft 6 & a half
it was all on GirlsAloud - Home Truths on ITV1 a while Back...
melissa
said on 25/Dec/07
according to look magazine sarah said shes 5'4, shes the tallest in the band so the rest of them must be very petite
Queen of Sheba
said on 6/Jul/07
Seen the girls perform was near the front row, she is by far the tallest. In order of height it is Nadine, Kimberley, Sarah/Nicola (looked about the same to me) Cheryl. I would say 5'5 5'6 is right for Nadine, she has the thinnest legs I have ever seen. But Kimberley is a little shorter maybe 5'4.5 and definitely the heaviest the word pear springs to mind. Nicola and Sarah are around the 5'3.5 mark and oddly enough Sarah was very plain which shocked me. Cheryl is tiny probably no bigger then 5'2 she is very petit but certainly the prettiest. Nadine close up is both attractive and odd looking at the same time.
sunbeame
said on 31/Aug/06
Was just watching some of that Girls Aloud documentary program, and i was surprised at how petite Cheryl is, I hadn't noticed before, i guess Because she's always in high heels.
Found this article which says she's 5ft 3, with a 24 inch waist!! I rekon 5'3 is about right for her. She's very tiny and a few inches shorter than the others:
Click Here
J2
said on 22/Jul/06
I would say this is right.. I have met the girls quite a few times. I was suprised Nadine always looks so tall, but she was small. Cheryl told me she was 5'3 and also it's been reported that shes this height many places and Kimberly I would say is correct.
Sinky Lvs Nadine
said on 19/Apr/06
nadine coyle is definetly 5 ft 8 because ive been talking to her n she told me
casey
said on 18/Apr/06
5'4 to 5'5
sunbeame
said on 17/Apr/06
She is described as 5'5 in today's Mirror newspaper.
Link to online article:
Click Here
(don't know if it will work!)
But it says: "Now the 5ft 5in beauty is a tiny size six and under 7st 7lbs, she's even been asked to fatten up by her concerned bosses at record company Polydor."
[Editor Rob: at that weight, 5ft 5 sounds more plausible...yes, she looks quite thin and this adds probably to illusion]
SInky lvs nadine
said on 8/Feb/06
i am 6'2 and ive stood next to nadine and she is 5'8 last time i spoke to her
ray
said on 12/Jan/06
shes definently 5 foot 6 inches
Harding9
said on 6/Jan/06
Nadine is somewhere around the 5ft 5, 6 region. What ever height Ms Coyle is, she is the most beautiful woman who has walked this earth.
x
said on 24/Nov/05
but comparing to others 5'5,5''
x
said on 18/Nov/05
she actually looks much taller than 5'7'' She has very long lean legs!
Anonymous
said on 29/Sep/05
I'm from derry too, I was in her year. Theres no way shes under 5'5 at least 5'6.
anon
said on 25/Jul/05
Nadine is about 5'7
Anonymous
said on 5/Jul/05
I'm from Derry (yes, like Nadine - apologies for the accent) and have seen her around town a few times. I'd say she is a little smaller than 5'6, probably just under 5'5.