Nadja Auermann's Height
5ft 10 ¾ (179.7 cm)
German model. She has been described both 5ft 11 and 10.5 during her career.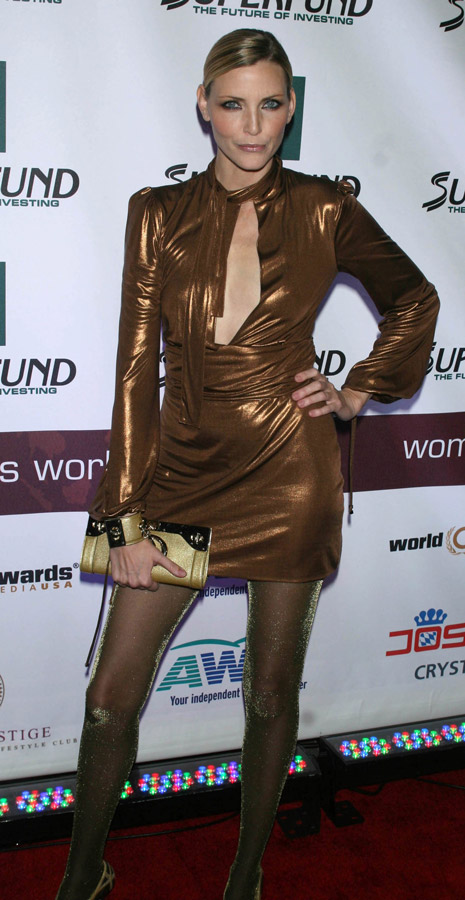 Photos by PR Photos
You May Be Interested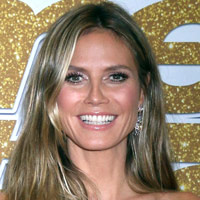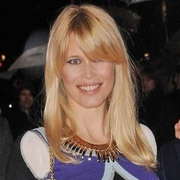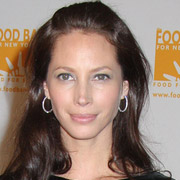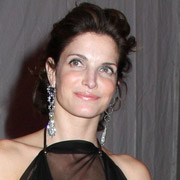 Add a Comment
49 comments
Average Guess (14 Votes)
5ft 11.23in (180.9cm)
anca
said on 23/Apr/20
1.79
Junior Hernandez 1990
said on 22/Feb/19
Nadja had giant pair of legs like any 6'3 women.
MaryAnne
said on 25/Nov/17
Leg length is 1,22 even longer than Adriana's and Maria's. Supreme Leggy blonde!
MaryAnne
said on 19/Nov/17
Rob, this site needs a page for Tatjana Patitz! So, I can complete my wish for existences of three german beauties ''Claudia,Nadja plus Tatjana!''
MaryAnne
said on 17/Oct/17
She was once described as : Vogue's 'Platinum Blonde Powerhouse', five-foot-eleven-and-ahalf tall, with legs measuring 45 inches, Nadja Auermann wears mini-dress by Yohji Yamamoto.
even
said on 20/Sep/17
I thank the life evolution for reaching this point because the nature has produced a 5 foot 11 inch master piece of pure beauty .
Ko
said on 25/Aug/16
Rob you don't know do your research nadja is the same height as Claudia just google her .
MaryAnne
said on 19/Aug/16
Rob Is Claudia really taller than Nadja? Nadja has longer legs and she looks as tall as Claudia and Eva. Maybe she is 1.81 too.
Editor Rob: it's not impossible she is 5ft 11
Christopher
said on 11/Jul/16
5'11 is believable. Rob just update Nadja height.
Christopher
said on 7/Jul/16
Rob , I think its time now for an update here for Nadja as a full 5'11 woman.
Rod
said on 30/Apr/16
i remember reading an article trying to say she was 5'9 which was a total false. Everyone that met her says she's really tall.
Rod
said on 30/Apr/16
Rob just google Nadja with shalom Harlow I think that will find proof that she is taller than what agencies claim her to be. She is in fact an a inch taller than 5'10 Kristen Mcmenamy and she has 44-45 inch longest legs.
Rod
said on 18/Apr/16
I honestly guess she's 5'11 (1.81). I mean that video @m posted looks accurate. She is mostly taller than every model in that Versace show. I just find it hard to believe agencies had her 1.79 and 1.80 when she looks taller than what they claim. From what it looks like when she takes pictures with other people she has a bad posture.
Ln
said on 6/Apr/16
Rob that picture that Allie posted underneath I think gives proof Nadja is tall as Claudia . From the front she doesn't because her head is down and they're all slouching but from the back view all three look the same height but of course Nadja's head again. I have no idea why these agencies try to mark her at 1.79 now when shes a full 1.81 or 1.80. I guess when she was first discovers maybe she was 5'10.5 , but grew to 5'11 later on. Look at Eva Herzigova I just found out she grew 2 inches during her career and that's what I think of Nadja. She was always the tallest on the runway. Also she has 44 inch long legs.
Kj
said on 5/Apr/16
I think she's more of a full 5'11 rob. Take a look at Versace photo her Claudia schiffer Stephanie Seymour Cindy Crawford and Christy turnington . Nadja and Claudia are close in height. Either Nadja should get an upgrade to full 5'11 or Claudia gets a downgrade.
King
said on 13/Mar/16
rob I really don't believe she's 1.79 that's just my opinion I do agree with everyone else on here she's taller than what listed. 1.79 is a joke.
Editor Rob: since she's been given 10.5 and 11, maybe almost 11 is closer.
Ed
said on 1/Mar/16
I remember seeing a photo Nadja posted on Instagram with karlie kloss I did t show the bottom of their feet but Nadja almost looked similar height as her .
J_k
said on 29/Feb/16
Nadja along with Stella tennant , Eva Herzigova, and Yasmin le Bon made a Armani campaign photo shoot. There's several pictures of them and one where 5'9 Yasmin is standing on top of a board to Make her the same height as Eva,Nadja and Stella who are all 5'11. Rob you should take look at them. Maybe it will change your mind on Nadja's height.
J_k
said on 29/Feb/16
Claudia schiffer , Nadja auermann, shalom Harlow, Stella tennant, and yasmeen ghauri were always the tallest on the runway .
ruicosta
said on 22/Jan/16
she looks taller claudia schiffer has 181 and she is the same!
john
said on 20/Jan/16
I've also notice she always stands with her down , like she probably has a bad posture .
john
said on 20/Jan/16
Rob, Just upgrade her 5'11. Eveyone Else agrees she pretty much taller than 5'10. Its funny cause she was always listed 5'11. All of sudden she's 5'10.5? This happens to every model like rashumba Williams she's listed as 6"0 and 5"10. Rashuma made an appearance on Conan obrian show and she was 6 inches shorter than him.
john
said on 4/Jan/16
Rob, please upgrade Nadja 5'11 .
john
said on 2/Jan/16
She needs an upgrade to 5'11 or taller. I remember seeing a pic with her and irina pantaeva (who claims to be 6'0, but looks 5'10 '9) on the runway and nadja has atleast 1-2 inches above her. She's indeed the same height as 5'11 shalom harlow. Not unless shalom is 5'10.5 , Rob.
john
said on 15/Nov/15
She's 5'11.
Allie
said on 7/Nov/15
I don't think runway videos are the best way to see if they're taller or shorter tbh. Anyways, this seems right, Google her pics woth Claudia Schiffer. They were only in their early 40s so I doubt they're lost anything. Thry were wearing similar heels and around the same height. I honestly guess over 181 though.
john
said on 27/Sep/15
this is wrong! She is not 5'10.5, she is 5'11 . she looks a bit taller than kirsty hume and sibyl buck who are supposbly 5'11.
Cj
said on 12/Sep/15
Have you seen her with shalom harlow? They're both the same height. If shalom is 5'11 then so is nadja. I just think nadja has a bad posture or slouches a lot. In an interview she stated she had multiple sclerosis as a child.
M
said on 25/Aug/15
Click Here
- Nadia can eat from their heads..The only women who told honestly her height,
M
said on 25/Aug/15
Click Here
If Luke Perry is only 1.76m and Claudia has at least 3-4cm heels on this picture then it is very questionable her '1.80' m height..
M
said on 25/Aug/15
@MaryAnne have you seen my video down Versace show in Milan, and Nadia with the same heels like all other models is at least 5 cm taller then all of them..She towers over Naomi, Cndy and Caludia...
MaryAnne
said on 23/Aug/15
Towers over Claudia? lol. I have never seen Claudia being towered by another model in her whole career. Even with Maria Sharapova height difference is not that big even though Maria heels on & Claudia flat.
M
said on 21/Aug/15
@MaryAnne Nadaia towers over C.Shiffer and all other models..If Nadia is really 1.79m (but I think she is at least 1.83m) then all other models are 1.74m..That's enough for smart person. .
Cj
said on 20/Aug/15
Fmd and other sites give her 5'11. And I think she is.
MaryAnne
said on 20/Aug/15
In a Chanel show from 90s Three German girls walked out in a row Claudia Nadja and Tatjana with same type heeld and they were almost the same...t
And her offical site gives nadja 179
Cj
said on 17/Aug/15
Nadja needs to listed as 5'11. upgrade please!
M
said on 17/Aug/15
Click Here
- Nadia is the tallest of the all other models, at least 5cm...So she is for true over 1.83m.
MaryAnne
said on 14/Aug/15
I like refuting theses... so ;
Click Here
Tatjana Patitz (second from the left) is full 5'11 as tall as Claudia. Claudia is known for being tall and you may check her pictures with her ex bf David Cooperfield out.
M
said on 13/Aug/15
@MarryAne Nadia it taller from Claudia at least 2" - She was the tallest famous modele in 1990-ties as far as I know. For Bevery Peele I have never heard.
M
said on 13/Aug/15
@MaryAnne where do you come from?
MaryAnne
said on 12/Aug/15
Actually, for being famous person Claudia Schiffer was the tallest 1,80 meters and for being unwell known person Beverly Peele was the tallest model of the 90's likely 1,83-180 meters
M
said on 11/Aug/15
I think she is 6'1" or 1.85m.
M
said on 10/Aug/15
Yes that't true for her, she was the tallest female model in 1990-ties.
Jj
said on 25/Mar/15
I believe she is 5'11. I mean c'mon she's the model with the longest legs rob.
littlesue
said on 15/Feb/15
lol Arch! you plut a smile on my face with your 'lookalikes'
Travis
said on 14/Feb/15
I love tall woman
MaryAnne
said on 14/Feb/15
Thank you Rob! You are great!!!! I wanted her so much !!!!
Arch Stanton
said on 13/Feb/15
Looks like the love child of Zoe Ball and Jude Law :-)