Nell McAndrew's Height
5ft 8 (172.7 cm)
British Celebrity Model. In a 2000 Mirror she mentioned
"I am 5ft 9ins and they wanted me to be size eight"
, and in 2013 mentioned her weight:
"I'm 5ft 9in and usually weigh 9st, but I'm about 10 1/2st now"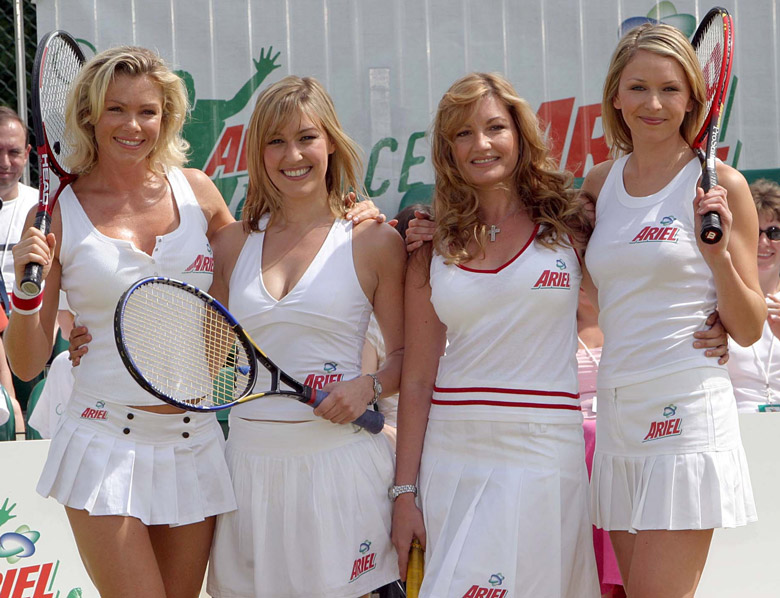 Photos by PR Photos
You May Be Interested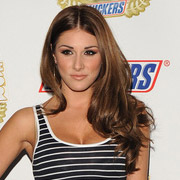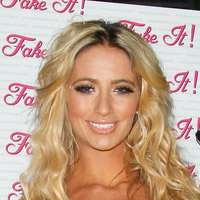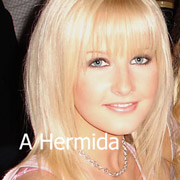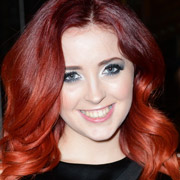 Add a Comment
15 comments
Average Guess (3 Votes)
5ft 7.58in (171.7cm)
Allie
said on 21/Dec/17
Thank you Rob! I forgot to thank you. I've been a HUGE fan of Lara Croft and ifs always bugged me how exaggerated the other Lara Croft models heights are!
I remembered ppl describing Lucy and Jill as 6'1 because they really believed that the other models weren't lying about their height!
Allie
said on 26/Nov/17
Hi Rob! Dunno if you got my question but I'm wondering how tall you think Lucy Clarkson and Jill de Jong, fellow Lara Croft models are? They're listed anywhere between 180-183 cm.
Editor Rob: Lucy can seem maybe 5ft 11 and change, even as much as 11.5 range, and as said I think Jill has a good chance of being 183-4 range
Allie
said on 24/Nov/17
It looks like both ladies are wearing heels and it doesn't seem like there is a platform, but Lucy makes Michelle look closer to Nell's height I think there is high chance that they may be taller or closer to 6 ft!
Click Here
Click Here
And here is Jill De Jong with Christopher Barrie who you have at 5'11 wearing these kind of heels, they actually don't look that big!
Click Here
Click Here
Editor Rob: she can look over six foot with Barrie, which isn't impossible for her.
Allie
said on 24/Nov/17
Hi Rob! Just wondering, how tall do you think the two tallest Lara Croft models are? The tallest brunette is Lucy Clarkson listed as 5'11-5'11.5 and the tallest blonde is Jill De Jong is listed anywhere between 5'11-6'0. Nell McAndrew is obviously the shorter blonde imo doesn't look 5;8 standing next to Lucy in the exact same heels but idk. The two shorter ones are listed as 5'8-5'8.5 which I find hard to believe.
Click Here
Click Here
For reference, here is Lucy standing beside a model who is supposedly 177/178 cm. But she can't be because she's shorter standing beside Michelle Mone who you listed as 5'9.5. I don't think the heel difference is too drastic.
Click Here
Click Here
Click Here
Click Here
Click Here
And here is Jill De Jong standing beside a model both in sneakers (I saw that they're both working out) who is also listed as 5'10 (video starts at 0:14).
Click Here
Would you reckon Lucy and Jill taller than listed (5'11-6'0)? Or is 6'1-6'2 too much? What are your rough estimates for Lucy and Jill, I don't think Jill is no more than an 0.5-1 inch taller than Lucy.
Lucy
said on 19/Mar/17
I met Nell some time ago at a gym in London. I'm 5ft 8in and she was slightly shorter than me (I was conscious of looking down very slightly when we were speaking). We both had the same adidas trainers on (we were talking about them), so I would imagine that she was about 5ft 7in at the most.
div
said on 5/Jan/16
Rob I think Nell needs an upgrade to 5'9 . Here are pictures of her with 5'9 Paula Radclife and 5'8.5" Gabby Logan . She looks as tall as Radcliff and is taller than 5'8.5" Gabby Logan.
Click Here
Click Here
Click Here
Editor Rob: it is possible
Lisa
said on 2/Jan/08
Nell used to go to the same gym as me about 3 years ago. I'm 5'8" and she was a fair bit shorter than me - I'd say she was 5'7" at the most. She was very pretty, though, and really nice!
Adder
said on 7/Jun/07
These are excellent pics.! As you say Anshelm, their heels are the same,and as I have seen Clarkson and can confirm she is a definite 5'11'',the pic of her stood back to back with Nell,shows Lucy stooping slightly,would put Nell who is stood upright,at around 5'5.5''. 5'6'' would be generous but plausible I suppose.In all pics of Nell stood next to 5'8'' Weller, Nell is comfortably 2-3 inches shorter.It's the one next to to Clarkson tho,that blows anything above 5'6'' out of the window.She really does look short in comparison.
Anshelm
said on 5/Jun/07
A set of photos with 5 Lara Croft models, inc. McAndrew:
Click Here
I'm not going to make too particular guesses, but De Jong and Clarkson stand clearly taller than the rest (I'd give the top spot to the former) while Weller appears to be shortest. Though McAndrew and Adebibe seem to be taking turns, most of the time McAndrew seems clearly taller of the two, with Adebibe barely taller than Weller. Depends on which photo you look, 2nd from top left perhaps best for comparison. The boots they wear seem to have roughly equally-sized heels.
If De Jong and Clarkson indeed measure up to 183 cm/6' and 180 cm/5'11", respectively (maybe not that much apart?) 173 cm/5'8" for anyone else ("officially" none of them is shorter then that) seems like pushing it.
Based on these photos, at best 173 cm seems plausable enough for McAndrew, but she could very well be even below 170 cm.
Adder
said on 1/Jun/07
Downgrade time and quite a big one.Pictured today in The Sun newspaper standing with Lara Croft girls.Stood next to Lara Weller 5'8'',she looks 2 if not 3 inches shorter,and they are wearing the same boots.On the end of the row of girls is 5'11''Lucy Clarkson who looks easily 5'' taller.I remember pics of Nell with Penny Lancaster at a tennis promo,and 6'1''and Penny towered over her.A 5'6'' might be about the right mark.
Callum
said on 30/Jun/06
Met her in a sports club at the weekend. She was wearing running shoes. She was definately between 5'8" and 5'9", no shorter. She was taller than quite a few of the guys. I'd say 5'8.5". I was suprised how tall she was I expected her to be 5'6".
Anon
said on 9/Oct/05
This is a definite downgrade. I met her at London marathon,and we both had running shoes on.I'm 5'6'' and she wasn't any taller than me.5'6'' tops.
Gemma P
said on 22/Sep/05
Just back from holiday where I met Nell.She was really nice but surprisingly shorter than I imagined her.I'm 5'10'' and was comfortably 4 inches taller.
CelebHeights Editor
said on 22/Aug/05
From the Amazon Women newsgroup,
"I saw her at 3E last year when Eidos previewed TR3. I'm 5'11" and she was shorter than me, maybe 5'7" or 8"
Anon
said on 22/Jun/05
Nell appeared on gmtv a few years back and her height was given on the credits as either 5 6 or 5 7. Having met her,she was at least 4 inches shorter than me in similar shoes and I'm 5 11.