Nicholas Parsons Height
6ft 0 (182.9 cm)
English TV Presenter and actor, best remembered for Just a Minute. In the Daily Mail he once said
"I am 6ft tall and weigh 12st 10lb = only 4lb heavier than I was when I was 20"
.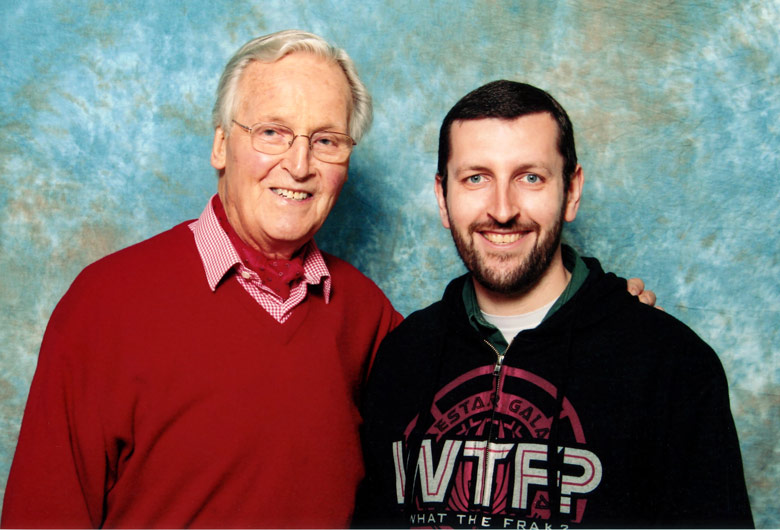 5ft 8 Rob and Nicholas (1923 - 2020) @ Collectormania 2009
You May Be Interested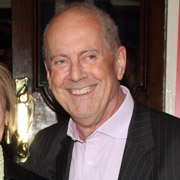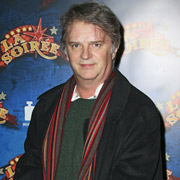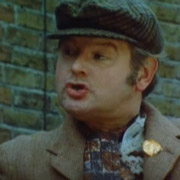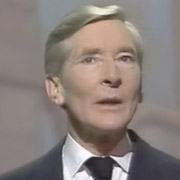 Add a Comment
24 comments
Average Guess (10 Votes)
5ft 11.73in (182.2cm)
Christian 6'5 3/8
said on 7/Jun/20
@Rob
Who's the oldest celeb listed on here? (currently alive or desceased)

Editor Rob
Age isn't something I keep track of so I'm not sure about that.
Miss Sandy Cowell
said on 4/Jun/20
QM6'1QM - It doesn't take the sadness away though. He's someone's Dad; he has a daughter called Suzy. 😿
RIP Nicholas XXX 🕯️
QM6'1QM
said on 24/Apr/20
R.I.P.
96 y.o is a solid number!
Miss Sandy Cowell
said on 8/Feb/20
I have just found out via one of Stephen Fry's tweets that Nicholas Parsons has recently passed on. How sad.
RIP Nicholas XX
Christopher Nicholas Parsons
10/10/23 - 28/1/20
Greg99
said on 2/Feb/19
There is a pic of Nicholas taken just 4 or 5 years ago next to Chris Evans and he looked about an inch shorter (which is odd - I thought Evans was 6'1" or something). He's in great shape for his age and always prided himself on keeping as fit as possible - looks like it paid off. Agree about peak height - likely around 6'
World Citizen
said on 6/Jun/17
Looks no more than 177
Hans Meiser
said on 29/Apr/17
99% of old people I see in my town are 5'8 and often even shorter than that. Very rarely do I see an 80-year old who's taller than me.
Giorgi
said on 27/Feb/17
Rob, why does he look no taller than 176 cm?

Editor Rob
I think he was about 5ft 10 that day.
Rory
said on 23/Oct/16
Looks 5'10 in the picture and in good shape for his age, probably 182-3 peak.
Judd
said on 30/Apr/15
I agree about the fact that 1,5" is reasonable by 80...the problem is that he doesn't show to be 5'10.5" in the top picture...he does look no more than 4 cms taller than you, actually...

Editor Rob
there was a con friend beside me in the queue and with that guy I thought Nicholas had looked over 5ft 10 flat, I don't know, today he may well be barely even 5ft 10.
Judd
said on 28/Apr/15
he seems more 5'9.5-9.75" with you rob...any chance he's 177 cms today and 180-182 cms at peak instead 183 cms?

Editor Rob
he was over 80 in that photo so I think it's reasonable to have lost a couple of inches by then. You do very well to only lose 1 inch by 80, badly if you lost say 3.5.
Rampage(-_-_-)Clover
said on 31/Oct/14
Looks 174-175cm
jimbo
said on 4/Sep/13
Looks younger than Sir Cliff.
lelman
said on 1/Jun/13
Looks 5'9.5" now, but back in the day could be 6' or high 5'10-11
LG69
said on 30/May/13
Wow, he looks 10 years younger. If the shoes are equal then I'd say he is 5'10-5'10.25"
Trent
said on 29/Dec/12
He looks 5'10 - 5'10.25 considering the lean. Very youthful-looking for his age.
maio
said on 21/Dec/11
5 ft 9.75 in/177 cm in the pic. 5 ft 11.25 in/181 cm when he was 20's.
Godred
said on 14/Nov/11
5`11 peak,5`10 now.
Mathew
said on 13/Nov/11
He looks 10 years younger than his age easy. I can't say I could guess what his peak height was though.
Shaun
said on 12/Oct/11
I'd have guessed 5'11".
avi
said on 2/Oct/11
Rob, are you saying when he was younger his eyebrow would have reached the top of your head? i doubt that. 5'11 never more than than that.

Editor Rob
it's quite probable he lost 4cm in height at 80
dmeyer
said on 21/Sep/11
rob can someone drop just 1.5 in at 85 he did well right ??? he does look a 179er

Editor Rob
it's good for that age.
anon
said on 6/Aug/11
He looks good for his age, I remember him on one of those "worst driver" programs, he was hilarious.
James
said on 25/Jul/11
this seems about right