Nick Castle's Height
5ft 10 (177.8 cm)
Peak height was 5ft 11 ½ (181.6 cm)
American filmmaker and actor, known for being Michael Myers in Halloween, directing films like The Last Starfighter, Dennis the Menace & Major Payne.
When ComicBookMovie asked him about Google (and
imdb
) listing Nick as 5ft 10, he laughed
"Well, as you get older, you get shorter. At the time I shot the original movie, I was close to 6 feet, I never quite got to 6 feet cause I always wanted to be, so I was about 5'11 and three quarters. Right now, I probably am about 5'10 and a half, something like that. Not real tall, kind of average tall for a man".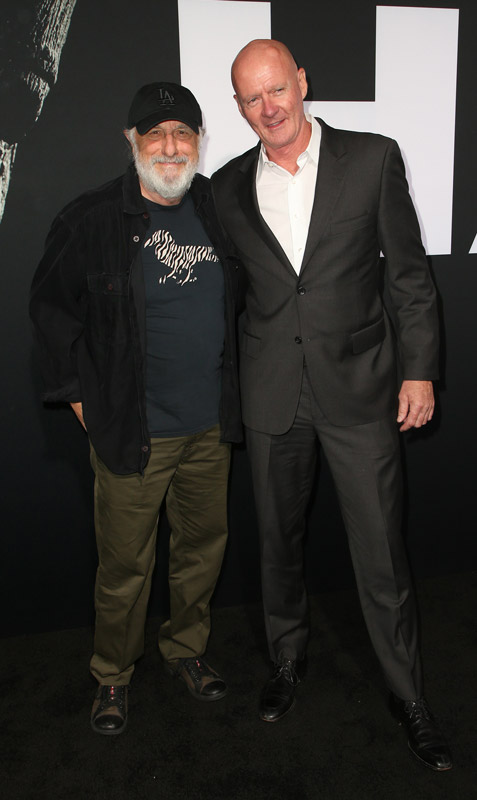 With James Jude Courtney who says "Nick is 5'10, 170lbs, and I'm 6'3, 210lbs"
Photos by PR Photos
You May Be Interested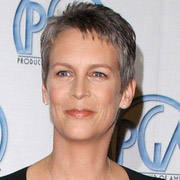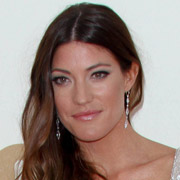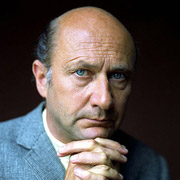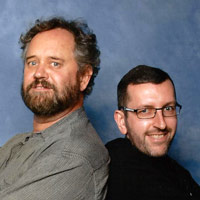 Add a Comment
17 comments
Average Guess (13 Votes)
Peak: 5ft 11.15in (180.7cm)
Current: 5ft 9.98in (177.8cm)
Kevin78
said on 24/Sep/20
he wore Vietnam Jungle boots which give you an extra boost of 3 or 4 cm in Michael Myers' outfit, if he really was 5,11 barefoot in 1978 he would've been a little over 6' (around 184 cm) in Michael's costume, I know cause I cosplay Michael Myers and I'm wearing the same jungle boots, they definitely give you some boost (more or less like Dr Marteen boots).
Johnny 181-182 cm
said on 15/Sep/20
@Rob how did you did you decide on his peak height? Who did you compare him against?

Editor Rob
His claim has some merit, though people sometimes tend to measure earlier in the day.
Vick
said on 27/Mar/20
Rob,
Do you think it's more likely he was 5'11.25 rather then .5?

Editor Rob
I'm not so sure.
Animus
said on 5/Feb/20
If he is 5'10 (at the moment), then I don't think he's 170lbs. I'd guess he's 190lbs in that photo. Sounds like that other guy just assumed a 5'10 with his frame would automatically be around 170lbs.
Vick
said on 20/Nov/19
Hi Rob, do you think it's possible he was 5'11.75 in morning and dropped to 5'11 at night?

Editor Rob
I think he could have got almost 6ft early in the day.
Vick
said on 28/Oct/19
Hi Rob, in his younger days do you think he cleared 6' as a morning height?

Editor Rob
Maybe he at least hit that mark or a fraction more.
Baja74
said on 15/Oct/19
I'm wondering if he was measuring himself in shoes? He's claiming 5'10.5' now. But look at him in this photo with James who is leaning and not postured up. Nick looks straight up as he can be. So, I'm wondering if he was peak 5'11" (not 5'11 3/4") and now 5'9.5"
He certainly looks 170+ lbs in this photo. Here is a article where he says he was 145 lbs in the original movie. He did look really thin in it. But close to 6'0" and 145 lbs? Probably not! I would say 5'11" and 145lbs in the original movie.
What do you think Rob? Is this plausible?
Click Here

Editor Rob
I do think he lost height, but maybe it was early in the day measurement.
Miss Sandy Cowell
said on 15/May/19
Not unduly tall for a maniacal serial killer! Hmm... Jamie Lee Curtis is quite tall herself, and she was the main one he was after. It was his mask and expressionless eyes that made him so scary-looking...
😲😳👺🙀🤪
5ft11.75 peak; 5ft10.25 now.
Matt Shannon
said on 11/May/19
Hey Rob why not give him 5'11.75 if that's what he claimed, he don't seem like a guy to exaggerate his height?

Editor Rob
'about 5ft 11.75'.

Doesn't necessarily mean bang on it.

Bobby 178cm
said on 29/Mar/19
Any chance on you adding a page for James Jude Courtney, Rob? He's been in a quite few movies and made some cameos in TV shows such as Buffy the Vampire Slayer. I think it's worth mentioning that Michael Myers would be his greatest acting accreditation.
Jammes
said on 26/Feb/19
Is James Courtney a legit 6'3?

Editor Rob
I believe he has a good chance of measuring near it.
Littlelee168cm
said on 24/Feb/19
Wow in that photo he doesnt look even 5ft 10 let alone almost 6 foot
Bobby 178cm
said on 24/Feb/19
I didn't think he'd be as tall as 5'11.5 at peak height as he didn't seem that tall in Halloween, and keep in mind, he was in his 20s back then. He did seem around 4 inches taller than Jamie Lee Curtis though. I guess we didn't really get to see him in full body shots, only from the torso up, except for that one scene where you see him watching Laurie in her classroom.
Sandy Cowell
said on 24/Feb/19
So it was Nick Castle who played boogeyman Michael Myers, was it? Well, I never knew that!
He seems to be pretty outspoken about his height and wanting to reach 6ft, while not quite 'making the grade'! How many fellas can relate to that I wonder? 😋
From moi he gets 5ft11.75 peak and 5ft10 now.
Danimal 5'9 3/4
said on 24/Feb/19
Rob, if he claimed to be 5'11.75 in the late 70's and claims to be 5'10.5" now, why not list him by those heights? It's a reasonable height loss for a 71 year old man.

Editor Rob
I think some people may measure earlier in the day. I saw Nick in person last year and he was about 5ft 10.
Redwing
said on 23/Feb/19
Damn, when was that quote rob?? Because I find it real cool that he knows his stuff on height and his own precise height. It's like he too is a regular on celebheights. He's very, very honest!

Editor Rob
It was only a quite recent quote, the interviewer brought up the 5ft 10 mention, which prompted him to give that response.
I know one guy who is close to 6ft and he measured himself earlier in the day so that 'in his mind' he knew he was 6ft, albeit for about 30 minutes of the day..
Film Fan
said on 23/Feb/19
James Jude Courtney is quite a lot taller than Nick Castle which kind of ruins the consistency of the Halloween movies. He looks like he is in the 5' 10" range. It's hard to tell how tall James Jude Courtney is. He looks like he could be the 6' 3" he claims. I am also the first to comment on this page.