Nick Miles Height
6ft ¼ in (183.5 cm)
English actor, best known for playing Jimmy King on ITV soap Emmerdale. In 1991 he had himself listed in casting directories as standing
"6 feet 1 inches"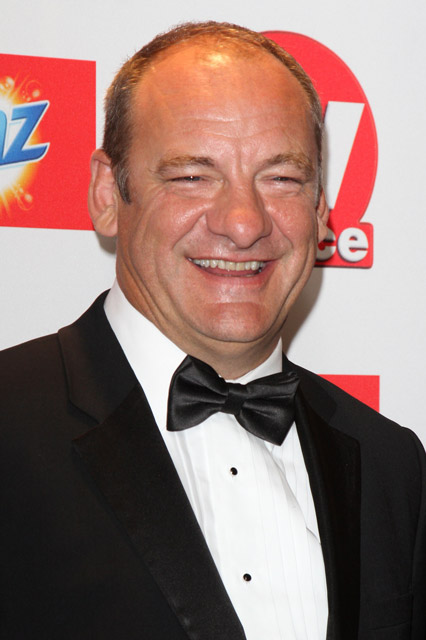 Photos by PR Photos
You May Be Interested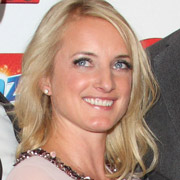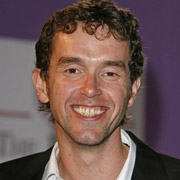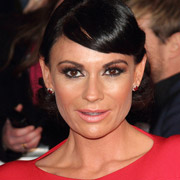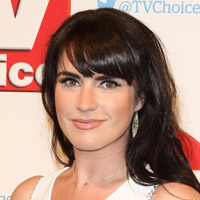 Add a Comment
10 comments
Average Guess (6 Votes)
6ft 0.54in (184.3cm)
Miss Sandy Cowell
said on 17/Jun/20
You'd better be careful, Jimmy, what you liken wife Nicola's underwear to!
🐟😷...😂😂😂
6ft0.5. The couple are getting merry now! 😁🍷😆🍷💕
Miss Sandy Cowell
said on 14/Dec/19
⭐ Nick Miles starred as a police officer in 'The Bill' for many years. Just in case anybody is interested, the Freeview Drama Channel show repeat showings of the cop drama on weekday mornings. It has many familiar faces, and that includes guest stars, three famous names of which spring immediately to mind being Roger Daltrey, Rik Mayall and Keira Knightley, amazingly enough! 😯
Miss Sandy Cowell
said on 14/Dec/19
Nick's Jimmy was described by his on-screen wife Nicola, played by Nicola Wheeler, 5ft2, as a 'gentle giant'. I don't need think that a man of just over 6ft is a giant, but Nicola was talking about the very serious accusation of the rough manhandling of a small child, compared to whom Nick IS a giant. The little boy is so small that even the real culprit, a much older boy, looks like a giant, so I hope the little bullying wretch gets caught soon and reprimanded.
Nick, who does look very tall next to his screen wife, can have 6ft and half-an-inch. 😁👍
Sandy Cowell
said on 12/Jan/19
@ Nik - Actually, Nik, I still haven't finished it, but will go back to it soon. It's not a film you're likely to enjoy, because it's about a woman with a troubled past, fighting to get her children back.
I wondered if it was called 'Ladybird Ladybird' because of the rhyme I remembered from early childhood, which goes, 'Ladybird, ladybird fly away home; your house is on fire, your children will burn' or something like that.
Unfortunately, it was, and the woman had nipped out to earn money by singing in a pub. It's a cruel story and based on fact. I hope it ends well. The film, starring Crissy Rock, Ray Winstone and a nice-man actor called Vladimir Vega, who homes in on Crissy's sadness as she sings, won The Silver Berlin Bear award in 1996.
Nick Miles has only just appeared and looks a definite 6ft1. He's slimmer, that's for sure, but his cold-hearted character towers over Crissy, though not to the degree that he does over Nicola Wheeler, who plays his bossy wife in 'Emmerdale'. My conclusion is that he has to have been a comfortable 6ft1 back then and just under that now, bearing in mind that he's that much stockier.
Now I want to check out his age. 😉
Cheers Nik and have a great weekend! 😁
Nik
said on 11/Jan/19
@ Sandy Cowell - I hope you enjoyed 🐞🐞 and that you got to observe Nick Miles at his optimum height!
Sandy Cowell
said on 11/Jan/19
I am watching this film 'Ladybird Ladybird' right now and Nick has just burst into the flat of Crissy Rock's character, Maggie - to purloin her baby because she has a history of being with a violent partner. (He plays a social worker.) Nick towered over her and is so far the tallest cast member. I can believe he could well have hit the 6ft1 mark back then, which was the early 90's. He was a lot slimmer in the face, so I presume he was everywhere else as well!
Today he gets 6ft0.75
Sandy Cowell
said on 9/Jan/19
My copy of 🐞🐞 has arrived! It'll be great to see Nick's optimum height.
Back later...
Sandy Cowell
said on 5/Jan/19
I've just ordered myself a copy of 'Ladybird Ladybird', which is famous enough for me to have heard of it and as well as starring Nick Miles, it has Ray Winstone, who I always consider a guy who has the presence of a much taller man. From the early 90's, it'll show Nick at his optimum height. I bet he towers over Ray!
Sandy Cowell
said on 5/Jan/19
Oh yes, Rob, I can't see Nick being remotely under 6ft! The friends of 6ft+ that I've known - and measured just to make sure! - have towered over me the same way that his wife Nicola Wheeler looks in comparison to Nick.
Sandy Cowell
said on 4/Jan/19
Oh, how wonderful to see Nick's debut on Celebheights! He keeps popping up in all sorts, and when I checked him out today, I found that he'd starred with Ray Winstone in the film 'Ladybird, Ladybird', AS WELL AS 'Gangs of New York'! I'm almost certain that I observed him playing a policeman in 'Silent Witness', just as he did in 'The Bill', but I'll check that one out to make sure....
I know that Nick towers over his wife on 'Emmerdale', Nicola, and I've been feeling rather rampant to find out the true height of this guy for some time. I knew he simply had to be over that 6ft mark - so if he'd entered my little flat when I was 22, he'd have passed my test!
(I had a 6ft mark drawn on the wall).
I shall plump for 6ft and a quarter of an inch! As Roger Daltrey said in 'Tommy' with his arms outstretched, "Welcome!"

Editor Rob
To survive over 1400 episodes on Emmmerdale is something. As for his height, I am not convinced he looked as tall as he claimed, but he has seemed over 6ft though.