Nick Robinson's Height
6ft ½ in (184.2 cm)
American actor best known for his role as Ryder Scanlon on TV series Melissa & Joey and for films Jurassic World, The Kings of Summer and Love Simon.. In an 'Alexi in Bed' interview with Nick, on being asked how tall he was, said his height was
"Six One"
.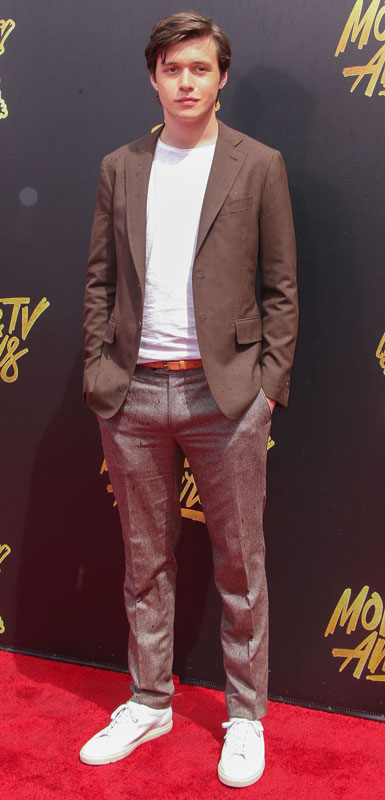 Photos by PR Photos
You May Be Interested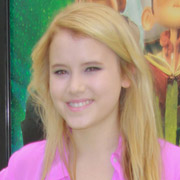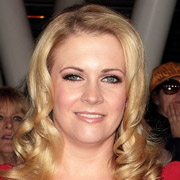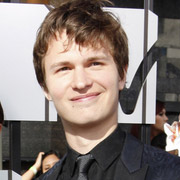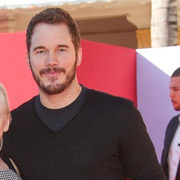 Add a Comment
50 comments
Average Guess (31 Votes)
6ft 0.5in (184.2cm)
Axel Lextor
said on 12/Jul/20
I saw him in jurassic world and he looks like 5'10 or 5'11 because he was dressed in a way to look taller. I give it 6 feet.
Rampage(-_-_-)Clover
said on 6/May/19
Rob did you downgrade him?

Editor Rob
He's been on this mark a while
Littlelee5ft6
said on 16/Apr/19
Rob you should add love, Simon, Jurassic world and the 5th wave to his credits this looks accurate 6 foot at the lowest
hal
said on 20/Aug/18
IMDb has him listed as 6'2". Yeah... I don't buy it. I'd say he's a strong six foot. 6'1" isn't impossible.
John1978
said on 18/Jun/18
He is shorter than Alex Roe. Alex roe is considered as a 6 footer?. I want to know the real height of Alex Roe, because I do not believe he is a 6 foot guy, but if he is, then Nick robinson is 5'10.

Editor Rob
Alex has great posture in many photos, I'm not sure how well others are standing with him like Nick.
It's Me
said on 3/Jun/18
I am completely confused about how tall this guy really is.
On one hand, he strangely towers everyone during premieres where he seemingly wears lifts. On the other, he just does not give a "tall guy" vibe in the movies, and the screen usually makes people look taller. Until I saw some premiere photos, I would have never bet he was above 5'10". In movies, he looks like an unhealthily-skinny average height teenager. In "Love, Simon" he is just a tad taller than Jennifer Gardner in every single shot they are standing tall.
I don't know. Maybe it is his 12-year old body that creates this optical illusion in the movies. But I lean more on a theory that he wears lifts outside of movies
Doran
said on 14/May/18
Nick only looks 6ft with 6'3 Josh Duhamel.
Gez
said on 7/May/18
he is weak 6 ft 1 in (185.5 cm). I give him at 6 ft (183 cm). I'm 5 ft 9 7/8 in (177.5 cm), approximate 5 ft 10 in (177.8 cm). He is taller than me about 2 inches (5 cm)
bman1
said on 1/Apr/18
At first glance, you expect Nick Robinson to just be average height. But I just saw "Love, Simon" and he's taller than all the other male actors-- except Josh Duhamel (6'3"). So, my guess would be that Nick is a legit 6'1.
LT
said on 31/Mar/18
Nothing over this next to poulter, looks close enough to tony hale, he's more likely under it as opposed to over it.
Warren
said on 17/Mar/18
Surely I thought he is like a 5'11" in the fifth wave as well!
Jay
said on 16/Mar/18
Come on Rob he needs an upgrade. Height and picture.
Luke
said on 7/Jan/18
I don't know man, in Jurassic World he was way shorter than Chris Pratt who is 6'2, but he probably have grown since then so theres a possibility he is around 6 feet.
Jake
said on 11/Aug/17
I'd say he is atleast 6'1
Who Cares
said on 3/Aug/17
6'1"? Is that on his toes or on a 6' ladder? Watch EVERYTHING, EVERYTHING and tell me if he is even 6'. Looks 180 cm in his wildest dream.
Tallish89
said on 23/May/17
He looks it! To be honest he appears a bit taller at times
Victor Surratt
said on 14/Jan/17
I saw him in "The 5th Wave" in 2015 and i think he could be a strong 6ft 1in in that moment. Maybe he grow up a little more or will do. What do you think Rob?
Editor Rob: Victor, I've not looked at anything of Nick recently, but will see what height he looks today.
Elias
said on 27/Dec/16
He looks to be about the same height as Grant Gustin in this picture:
Click Here
KP
said on 21/Jul/16
6'1'' is too much for him. he looked around 5'11'' in the the fifth wave
BT
said on 6/May/16
@MD: I noticed Edgerton looked shorter than Jordan in every single picture from that event, might be Jordan was wearing a bit bigger heel, but still I doubt Edgerton is over 5'10.5.
Nick could still be near his claim imo, he didn't look under it with Liev Schreiber in some pics. He can at times look just 6ft or a little over though.
MD
said on 17/Apr/16
Not the best pic but with 5'10.5" Michael B. Jordan and 5'10.75" Joel Edgerton:
Click Here
6'1" is a bit much, yeah.
Lis
said on 16/Apr/16
Like other user said he looks 5'8/173 in Jurassic World, maybe 5'9/175. Maybe he's 5'11/180 but I don't see him as 6'1/185
Chris
said on 2/Jan/16
Rob the more i see him, i think he's 180-182, not 6'1, that's a really big stretch for him, he has grown, but he's visibly not 6'1 that he claims.
chris
said on 2/Jan/16
Alex Roe(183cm) looks taller than him in all photos by an inch, but he wears shoes with a heel, so they are the same height, i think this guy is 183cm
Celebheights 6'1.75/187 CM
said on 26/Dec/15
@HiI'mKenny Yes. I'm 187 CM.
Comets
said on 17/Dec/15
I'd personally say he is over 6'2 now, the kid had a massive growth spurt..funny, he was barely 5'4 when i started watching Melissa and Joey ..a whole metre in 5 years ;)
HiI'mKenny
said on 14/Dec/15
This guy appears as listed. 6'1". By the way, celebheight, mate are you sure you're over 6'1".
Celebheights 6'1.75"/187 CM
said on 15/Aug/15
I don't see him as being the same height as Will Poulter (who is another late bloomer).
Obama
said on 22/Jul/15
Wow, he is tall. He looks like 5'8 kid in Jurassic World.
MD
said on 14/Jul/15
The angle in all of the shots have something to do with Booth (far right) looking so tall, but it should also be considered that Schrieber is listed too tall. That is a possibility.
Celebheights 6'1.75/187 CM
said on 10/Jul/15
The guy on the far right looks taller than both of them, and he's listed as 6'0", so there's something off about that photo.
Riddler
said on 25/Jun/15
Even if liev was slouching a bit that would still make him near the 6 foot range.
nicholas
said on 23/Jun/15
he is 6 ft tall watch jurassic world
MD
said on 18/Jun/15
Those aren't good pictures with Liev, obviously. Also, obviously, he's not even 6'3", let alone taller than that. In fact, just about every photo with Liev, Liev is clearly stooping for whatever reason. If anything, perhaps this shows Liev is not his listed height.
People really need to be serious before just posting things. It wastes all of our time.
lelman
said on 17/Jun/15
Looked a 5'11ish next to Chris Pratt, but accounting for footwear I think 6'1" is reasonable for him. Maybe 6'0.5".
Riddler
said on 16/Jun/15
He likes taller than 6' 3" liev
Click Here
Celebheights 187 CM/6'1.75
said on 15/Jun/15
He's more 184 CM in person. He was 1"-1.25" shorter. than I am.
Josh
said on 30/May/15
He's definitely a strong 6'0. Maybe 6'0.5-6'0.75. Videos of behind the scenes of the new Jurassic World with him and Chris Pratt, he looks a couple inches shorter. And Chris is a strong 6'2. I don't see Nick as the full 6'1. He's still tall though and probably hits that mark with shoes on.
TJE
said on 7/Apr/15
Actually looks just about 6'0 in the pic Rob posted in the comments. I still wouldn't put him much more than that. Maybe a strong 6'0er today?
ally
said on 21/Dec/14
Rob there's a picture of him with Melissa on instagram and he looks around a foot taller tan her.
cole
said on 17/Dec/14
Only seen him in 'The Kings of Summer' and he looked about an inch taller than 5'10.5 Nick Offerman in a scene at the end of the movie. There was a scene at the start where Offerman looked much taller than Robinson (after he came out of the bathroom), but it looked like Offerman was standing on a higher level, as he stepped down from something and appeared shorter as he entered the bathroom. In some premiere pics though Robinson can look about 2in taller than Offerman, so maybe he grew after shooting that film?
MD
said on 15/Dec/14
It's really interesting to see how unanimous the opinions are, thus far. What is Rob seeing that you guys aren't?
5ft10guy
said on 13/Dec/14
5ft11 guy he has narrow shoulders or something his legs look short and the camera is alittle off I dont think he's 6ft or 6ft1 .He has thick hair I would say 5ft11
TJE
said on 13/Dec/14
I agree with SJH, Nick is 5'11.5-6'0 range.
S.J.H
said on 13/Dec/14
Nick is 5'11.5 and 6'1 in shoe
new guy
said on 12/Dec/14
Rob im not convinced he's 6'1 maybe 6 foot flat?
[Editor Rob: there's a chance he is just 6ft, but in that 17-18 range he did seem to gain a bit more height]
MrTBlack
said on 11/Dec/14
Yes I agree. He originally claimed 6'0" but he's probably 5'10", 5'11" at best.
[Editor Rob: around 17-18 I think he was shorter than he is today, you only have to see him with
Melissa
.]
Height182
said on 10/Dec/14
He's not even 6'0'' Rob. The lad was just exaggerating his height, which you'd expect at that age.
You have Zac at 5'8'' ( I think he is 5'7''). Zac is taller than that actor Sterling Knight.
Click Here
Click Here
Nick doesn't even have 4 inches on Sterling who is in the 5'7'' range!
Click Here
Click Here
6'1'' is a huge stretch! a downgrade is clearly needed.
Amaze
said on 10/Dec/14
6'0 at 18, he grew 2cm/1 inch I think. now at 19 hes 6 1 185
Pedro
said on 10/Dec/14
Here he is next to Chloë Grace Moretz:
Click Here