Melissa Joan Hart's Height
5ft 1 ¾ (156.8 cm)
American actress best known for starring in TV series Sabrina, The Teenage Witch. She once said
"People that meet me for the first time always say I thought you were taller...I'm only 5-2!"
and on Ellen
"I'm 5-2 if on a good day"
.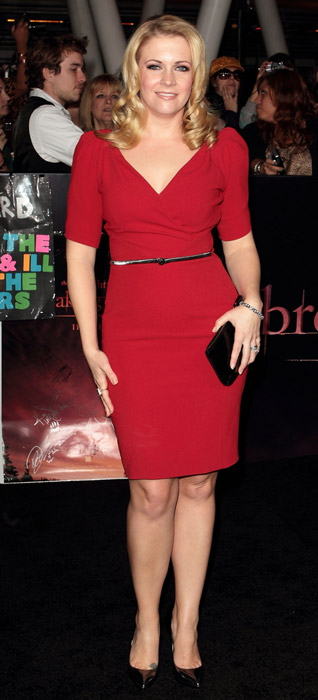 Photos by PR Photos
You May Be Interested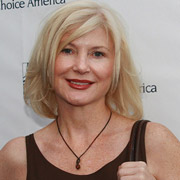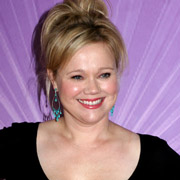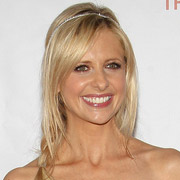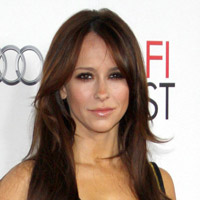 Add a Comment
38 comments
Average Guess (6 Votes)
5ft 1.71in (156.7cm)
Infalible
said on 13/Jul/20
157 cm
wishbone
said on 1/Jan/20
While things have improved for my petite friends and petite women in general it still isn't as easy being petite like you want it to be. If my 5'2" friend Michelle wants to buy a new dress for our upcoming vacation she has to cough up more money to have this dress altered than it cost her to buy that dress! And my 4'10" high school friend Joanne sometimes has to buy clothes she wore as a teenager because how often do you see bikini panties to comfortably fit very petite women? And 5' friend Annette often gets smothered wearing expensive jewelry like many contestants on Bill Cullen's old Price Is Right he hosted because the jewelry overpowers sweet Annette! And try picturing my 4'10" friend Joanie wearing a fur coat for a wedding! She would come across as being even smaller because the fur would squeeze poor Joanie out because of the fur's thickness! But sweet 5'1" Melissa can wear expensive gowns fur coats and jewelry like Bradford Duhe won on The Price Is Right in 1962 (he snagged an $8,000 gold diamond necklace because his $8,000 bid for the necklace was EXACTLY $8,000!) without feeling smothered or squashed but she prefers to wear nice pants. Love you!
Sidney
said on 15/Oct/19
If Britney Spears is ~5'4", then I think Melissa is ~5'1". You can see their height difference and shoes in the episode of Sabrina the Teenage Witch in which Britney guest stars.
Zineddine
said on 31/Aug/18
she was also known for her old teen show clarrisa explains it all . it was very funny show
Nik
said on 29/Jul/17
@ Sandy Cowell
Thanks for that Sandy. I had no idea to be honest but you have answered my question!
👍
Sandy Cowell
said on 27/Jul/17
@ Nik - I must emphasize this in no uncertain terms and that is that I am no expert on relatives and who is who to whom, but I think Melissa is your second cousin!
Nik
said on 26/Jul/17
@ Sandy Cowell - Hi!
A diamond-studded collar must cost an arm and a leg, but it would be very nice for her to have one for her cat!
I wouldn't have had a clue on her height without it being quoted on this page although I would have had her down as being under average based on the photo above!
My cousin Joanne has a daughter called Melissa so what relation does that make her t me? My great-niece?
Cheers!
Sandy Cowell
said on 25/Jul/17
I like these teenage witchy/ girlie programmes!
I think they're great fun for girls of all ages, including grown-up ones.
I have just noticed that Melissa is the same sort of height as Sarah Michelle Geller, from 'Buffy' fame, not to mention other great creepy stuff!
I see Melissa is just under 5ft2 and Sarah Michelle is just over 5ft2, by half an inch, so these girls all seem to have below-average height in common, not forgetting bravery!
Melissa gets 5ft1.75 from me today, and a smart, new, diamond-studded collar for her cat! 🎃
lisa
said on 22/Aug/16
robotix: I think a full 5'2 can earn the nickname "halfpint" that seems short enough
mikeman
said on 5/Mar/15
MJH was my crush... and I happened to marry a woman that looks just like her ;)
Wishbone
said on 22/Jul/14
Sweet! When you see 5'2" Melissa Joan Hart,she splashes love all over you! And not only do I love petite Melissa,Annette Kimmett loves her,too. Joanie,Alice,sister April 18 baby Debbie Jones,another Trade Winds friend of mine,who because of sluggish balance from vertigo,needs a walker,but 5'2" Debbie is sweet,and Kelly from Trade Winds all love Melissa. She talks softly and calmly,and seeing her now in a bikini swimsuit after losing 34 pounds makes her prettier,too! She splashes love on her three boys and just warms your heart like Cathy Rigby,Patty Duke,and other petite women do. She is very pretty and sweet and is a true "goody two shoes" we desperately need today. The press is nice to Melissa,too. And she wears brightly colored clothing without being smothered. And she's also,like me and Cathy Rigby,into lupus and MS,which I got into it when three years ago,I lost my high school sweetheart 5' Beth Gerak at just 52 to MS and lupus due to losing another high school sweetheart,4'11" Sandy Malufka in 1994 at 34 to lupus,although she actually succumbed to viral bronchial pneumonia because the lupus destroyed Sandy's cough reflex and she couldn't calm her hacking bronchial chest cough spasms from the pneumonia. Just give Melissa a big hug when you see her,because she is so sweet!
Greg Lehmann
said on 19/Jun/14
What a nice woman Melissa Joan Hart is! On the first night four years ago of my Southern California dream vacation,5'3" cousin Vickie and I sat next to Melissa at a steakhouse where we had dinner. She sparkled in her bright bubblegum pink pants suit,pretty ruffled blouse,sheer suntan knee high stockings,and bright pink Jazz oxford shoes she calmly wore.She is tiny,but so sweet. She warmed my heart from the very first time I saw her on Sabrina,The Teenage Witch. She is small,but so happy to love her sons like she does.Her sunny sweet attitude just makes you happy to see her. Yet she was comfortable in the pants suit she wore and is pretty much like a junior grade Cathy Rigby,because she is nice. 5'2" is "just right" for Melissa! Give Melissa lots of hugs!
Edlt2882
said on 4/Dec/13
I saw Melissa Joan Hart at Disneyland and stood right next to her. She was very tiny, and somewhere between 5'1" and 5'2" sounds right.
lisa
said on 10/Aug/13
I didn't mean to put in repeat comments, I only did because I thought my first two comments didn't make it
lizzy
said on 30/Jul/13
Editor Rob: I think she is 5'2 because she looks it and always says it but she also said once "on good days." could she be 5'1.75? I would say likely no less
[Editor Rob: yes I think because she said on a good day she can drop below, 5ft 1.75 is maybe in line with that quote about being 5ft 2 on a good day]
lisa
said on 29/Jul/13
Editor Rob: I think she's 5'2 because that's what she usually always says and she looks it but she also said once "on a good day"; could she be 5'1.75? I would say no less.
lisa
said on 28/Jul/13
Editor Rob: I think she is 5'2 because she looks it and that is what she always says. but she also said once "on a good day." could she be maybe 5'1.75 I would say no less.
[Editor Rob: there is a chance she drops a fraction below 5ft 2.]
lisa
said on 27/Jul/13
editor Rob: I think she's 5'2 because that's what she always says and she looks it, but she said also once "on good days." do you think she could be 5ft 1.75in., that's what I would say at the least.
[Editor Rob: yeah some people like her could measure a little under it, so say 5ft 2 on a good day as they might dip a little below it]
Shaun
said on 22/Jan/12
Caroline Rhea and Beth Broderick were the aunts, both 5'8", yeah no wonder they both looked tall in comparison and I think they used to wear heels a lot on the show too.
Shaun
said on 22/Jan/12
I's have guessed 5'2", 5'1,5" is possible, can't see lower. One of her aunt's in Sabrina though was quite tall I think, or they both were I think.
Liz
said on 24/Aug/11
she can't be anywhere as short as 5'1 to me. surprisingly, I still often see her listed as 5'3. but I would say 5'2
Heightgirl
said on 23/Aug/11
She looks a weak 5f1 to me.
Liz
said on 2/Aug/11
Melissa on Sabrina looked about an inch taller than Soleil Moon Frye who is 5'1. I would say definitely at least very close to 5'2 even
lisa
said on 2/Aug/11
she looks nowhere near as short as 5' to me
alice
said on 1/Aug/11
more like 5' flat - she is definitely not 5'2" as I met her recently (I'm 5'3") and I was a good 2-3 inches taller than her and she was wearing heels
gregory lehmann
said on 8/Jun/11
Sweet! When 5'2" Melissa Joan Hart,Vickie,and I had dinner together last year on my California vacation the first night,her bright bubblegum pink pants suit,sweet blue blouse,sheer nude sandalfoot Tahiti Bronze (deep,warm beige) knee/highs,and sweet blue sandals she wore sweetly tickled her.Then,the next day,she invited us to her sweet shop,this time,more casually dressed in bright blue shorts,treating me and Vickie to the best banana splits we've had in years!She is so much fun to see!
gregory lehmann
said on 12/May/11
This 5'2" dynamo dresses nicely for petite women. Nice pants suit she wore when she had dinner with 5'3" stepcousin Vickie and me on our California vacation. She's only 97 pounds,but cute Melissa is comfortable at this weight.
gregory lehmann
said on 7/May/11
Petite women are beautiful,which sweet 5'2" Melissa is! Whether in jeans,pants,dresses,or pants suits (like I saw Melissa in when 5'3" stepcousin Vickie and I had dinner with her on our California vacation last summer),she showed us just how pretty she is! (She would be a great knee/high model.)
Heightgirl
said on 1/Jun/09
Melissa does look 5f2 barefoot. anonymous, you are right. 5f2 is not the shortest because in hair and 4" heels they reach 5f5. Let us not forget the extra height they can get with extra heel height and platforms! The reason 5f2 sounds short is because stars 5f and under always claim 5f2, but some are not even that in 4" high heels! On June 12 2005 Paula Abdul was in heels (at least 3") and next to MJH and was still 2" shorter! Melissa was in flat flip flops! I am trying to find a full shot of it and if I do I will certainly post it to show for sure.
anonymous
said on 6/Sep/08
robotix: what's wrong with a full 5'2? I can see 5'2 girls being the shortest of their peers. 5'2 isn't exactly tall! And it's not like there is such a big difference between 5'2 and 5'1.5.
runt
said on 13/Aug/08
I don't think Caroline Rhea is the stated 5-8 because I recently caught a scene of Caroline in heeled boots versus Melissa in socks on Sabrina re-runs. I would say there was 7" between them--not a full head. I would put Melissa at 5-2ish and Caroline at 5-7ish
LJ
said on 9/Aug/08
Melissa does look taller on TV. Like Leah mentioned Melissa is probably around 5"2 based on her and Britney in Crazy video.
Anonymous
said on 13/Jul/08
I live in New Orleans. Waited on her today in the shop I work at. I'm 5'7" and I felt like I towered over her. 5'2" seems accurate.
She is cute and very friendly in person. :)
robotix
said on 31/May/07
Her nickname is "halfpint" which means all of her female friends are taller than her. I don't know that a full 5-2 usually warrants that nickname or that 5-2 girls are normally the shortest of their peers. I tend to think her nickname indicates a max 5-1.5
robotix
said on 31/May/07
"I'm only 5-2!" usually means 5-1 to 5-1.75
RentGirl
said on 28/Sep/06
How tall is her sister Emily Hart?
Leah
said on 28/Jun/06
Yup. 5'2" seems right. In the Crazy music video, Britney Spears is noticably taller, maybe 2 inches. And she's like, what? 5'4"? So the this height is dead on.
gyllenhaalic823
said on 20/Dec/05
a height listing website stated her at 5'3"; I personally never thought she was that short! wow! she looks more like 5'6" at least on TV!