Nikki Sixx's Height
5ft 11 ½ (181.6 cm)
American musician from Motley Crue.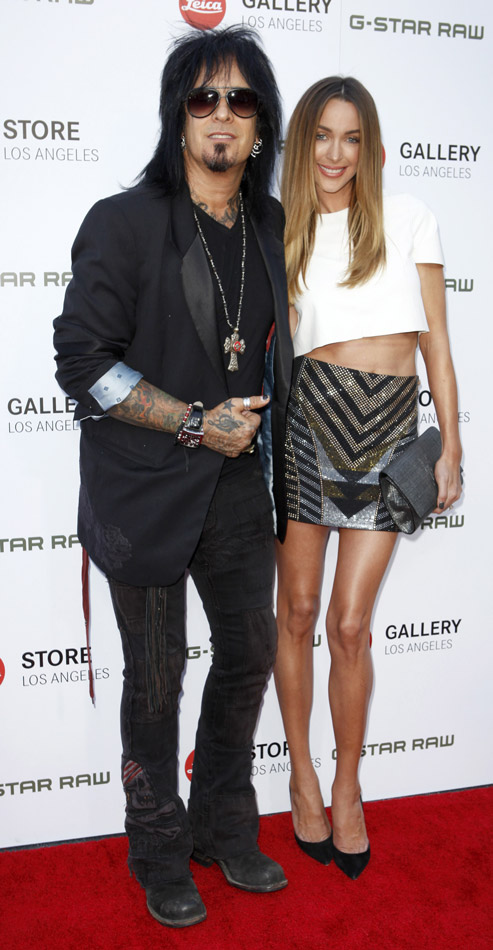 Nikki and Courtney Bingham
Photos by PR Photos
You May Be Interested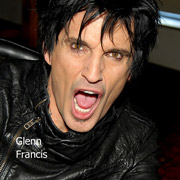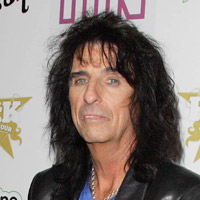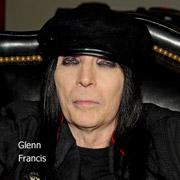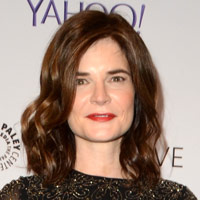 Add a Comment
55 comments
Average Guess (15 Votes)
5ft 11.83in (182.5cm)
Rockdude67
said on 23/Feb/21
Rob, based of these pictures with Nikki Sixx, how tall would you guess for zakk Wylde ? Could you do a page for Zakk Wylde ? (his billed at 6ft2 but I've heard people say he's as low as 5ft10 when they've met him)
Click Here
Click Here

Editor Rob
would have said he seems a guy nearer 6ft than 5ft 10, but I've not looked enough at him
Miss Sandy Cowell
said on 11/Dec/20
🎂🎶🎈🎁 Happy Birthday Nikki! 🎁🎈🎶🎂
A Very Happy and Musical Birthday to Motley Crue's Nikki Sixx.
Have a lovely day with Courtney and your five kids!
6ft. 😄👍🎊🍻
🎂🎶🎈🎁🎂🎶🎈🎁🎂🎶🎈🎁🎂🎶🎈🎁
c-3po
said on 13/Jun/20
Idk man. Vince looks TINY in comparison to Nikki. Like at least 5 inches shorter in every photo of them wearing similar shoes, standing right next to each other, with optimal camera angle for judging height. Vince is definetly short, and sorry but there's absolutely no way he was ever 5'9", maybe in small heels. Nikki is 6' - google his drivers license.
Hanov
said on 25/Mar/20
So... Mick added height to his peak
Ramos v
said on 16/Dec/19
In their prime I would put money on 6 ft Nikki, 6' 2 Tommy, 5' 8 Vince, and at one point Mars was 5' 9 before his back problem got really bad
Arch Stanton
said on 7/Dec/19
I think he was at 6'0.5 at one point. I thought he looked a decent 6' but then there's footwear.. Funny how he and Alice Cooper are some of the most notorious bad boys in rock but seem genuinely the nicest guys!
HarlemRace
said on 5/Feb/19
Yeah, never really thought of Nikki as "tall" but this seems close I guess. "Built" might be more like it. He's definitely shorter than Tommy, which in some pics is more obvious than others, such as where they are both standing straight, right next to each other, and in the same shoes. But Tommy was always pretty thin too. Nikki was for a few years when he was hooked bad on H but he got more built over time around Dr. Feelgood in my opinion making him look bigger than he did during say Shout At The Devil.
Bradley
said on 15/Jan/19
Met him in '94, looks 6' 1" in a photo I took from 3 feet. G has this one right.
Samuel
said on 21/Sep/18
Wow, i always thought he was around 6'1.
184-185 cm range...
TooFastForLove
said on 19/Aug/18
Much shorter than Tommy
chrisnope
said on 21/Jun/18
I met Nikki at SXSW Music Conference-very nice guy. I am certain he's at least 5ft.11'. In fact I'd guess a few inches taller. I am almost 5 ft. 9' flat footed and was wearing shoes with half inch heel-he had on converse all stars-I would put him at an even 6ft. to 6ft 1' to be honest.
Paul NS (6ft0.5)
said on 3/Apr/18
Rob, if you're going to knock off a half inch from Tommy, Nikki might need to be looked at again. I would've thought there's over 2 inches between them.

Editor Rob
Yes he could be under this mark a fraction.
John
said on 29/Sep/17
According to Tammy Lee's mugshot he is 6'2 Nikki is 5'11 to 6'0 in his bare feet
Stephanie
said on 2/May/17
OMG! Come on ladies? 5'10" or 6'2"? I'm 5'10" and wouldn't kick him out of my bed if he was 5'8" even though I've always said my guy would have to be taller than me.
Aza
said on 22/Oct/16
Has always given me impression of being a weak 6' particularly in comparison to 6'2 Tommy 't-bone' Lee.
Arch Stanton
said on 20/Oct/16
He had more than one reason to make Bruce Dickinson feel insecure! ;-)
Arch Stanton
said on 20/Oct/16
A decent 6'0 I think.
Sal
said on 29/Mar/15
I would love to see the Kerrang matthew trippe/nikki sixx comparisons
Bluebeard
said on 3/Aug/14
I'm 6' 1" and just met. Nikki yesterday. He's at least as tall as I am and I was surprised at what a really big guy he is in person.
Samuel
said on 17/Jan/14
He was probably 6'1-range back in the 80s. 184 cm.
I think i read about it in a magazine a while ago.
Nowadays maybe closer to 5'11?
Crue
said on 17/Dec/13
I'm 6 feet and when I met him it was clear that he was noticeably shorter than me. Nikki is 5'10' at the most.
chrisnope
said on 23/Nov/12
I met Nikki in 2001 at SXSW in Austin Tx. He was hanging out during a conference talking to two, wait for it...blondes! He was wearing converse flat tennis shoes. I would say 6'foot to 6'1" is right on the money. I spoke to him and that seems exact.
Colton
said on 8/Nov/12
Nikki is right around 6'1. T-Lee is 6'2 1/2 feet tall and very skinny. I'm 6'2 and was looking up to Tommy and down at Nikki
roloyjojo
said on 8/Oct/12
Adam, here's a news flash for you: I'm 5'4" and when I met him years ago he wasn't towering over me either. My boyfriend at the time was 6'3" and towered over HIM! I always expected him to be taller, but it's entirely the shoes.
Craigiebaby
said on 9/Jan/12
I recently saw Nikki Sixx walking around at a Concert whilst Def Leppard were on stage... NO WAY he's 6ft anything... I'm 6'4" and I was TOWERING above him... and he looked wrecked.
xhikh
said on 24/Sep/11
I thought Nikki was like your average 5'9 until I saw him walk next to Mick Mars and Vince on stage, he towered over both of them. The only person who he didn't tower was Tommy Lee. Tommy Lee is the tallest member, but Nikki looks right around 6'1, where Tommy looks more 6'3ish!
At Ashley Sixx
said on 30/Jul/11
Sounds right, Tommy Lee is like 6'3 and looks a couple of inches taller
Ashleyy Sixx!
said on 22/Jul/11
I saw Motley about 2 weeks ago. I had floor seats, I'd have to say he's right in between 6 and 6ft 1.
Adam
said on 17/Jun/11
Sixxy Gal-"I'm 5'1 and when he walked passed me, it didn't feel like he was towering over me"
News flash genius-he does tower over you. Sixx would be nearly a foot taller than you if yours and his heights are accurate, geez how tall do you want him to be?
Karen
said on 6/May/11
Just saw Nikki Sixx last night at book signing in Philadelphia - Wow! He looks great! I would have to say height 6', but I was wearing did have 3" heels. I too thought he was much taller. Anywho, like I said he looks WONDERFUL! Still so sexy!
Dave-O
said on 27/Oct/10
Met Sixx on tour wit Scorpions, 5'10-6' at best
Shawn Jones
said on 21/Jul/08
What the hell happened to Vince Neil's page Rob?
Ian
said on 16/Jun/08
I'm with you alex. I'm just around 6ft and I'm taller than this over 5ft8. My girlfriends dad is spot on 5ft 8 and my dad is 5f8 or very close to it. He looks 5ft 11. His hair looks a bit fluffed up to give an illusion of more height unless he has a unusually large forehead.
motley crue fan 101
said on 15/May/08
nikki said it himself hes 6'1 without big boots.
I suggest to anyone who hasnt already to read his book the herion diarys its amazing. Rock on!!!!
Toni
said on 11/Jan/08
I have pics from dr feelgood, mick mars, nikki, and vince. Tulsa Ok, backstage. Mick and I are the same height 5-8. Nikki is almost the same as my man Sam,6-1
Alex
said on 20/Oct/07
He looks 5'11ish there. I'm 6'0 and I am taller next to 5'8 guys than that.
glenn
said on 24/Sep/07
thats ok mike.nikki is here now.i missed him by a minute.he was a dick i heard.maybe ill see him tomorrow.i was a couple blocks away when i missed him.if i see him ill report.
Mike
said on 24/Sep/07
Sorry glenn, was just wondering if my email was working. but sorry, didnt mean to seem imposing
glenn
said on 24/Sep/07
yes mike.i cant go over the same guns and crue questions every couple of weeks.nothing against you.there isnt anything new to add and i dont always have time to answer.the guns cd or cds are done completely.this i know.now,its a record company thing going on.when i have news ill tell.it could be months.
Mike
said on 23/Sep/07
is your email still celebink@yahoo.com glenn?
glenn
said on 13/Sep/07
have no idea mike.
Mike
said on 13/Sep/07
ah, so they gonna get a new drummer do you know? like they did in 2000?
glenn
said on 13/Sep/07
he quit awhile ago.
Mike
said on 12/Sep/07
damn, Just heard that Tommy quit the band!! Glenn, you know if they are gonna get a new drummer?
glenn
said on 15/Aug/07
thanks mike.rob please correct nikki sixx's spelling.
Mike
said on 14/Aug/07
Cool pic glenn. Nikki is tall. not as tall as T-lee.
glenn
said on 10/Jul/07
with all due respect,i dont need to look at photos.ive been meetin them since 1990 and my friends have been meeting them since 1984.all kinds of footwear.there was a nikki look a like replacement member possibly.matthew trippe.he was shorter.a friend witnessed this.vince was 5-9 in his prime.maybe shrunk now.
TonyD
said on 9/Jul/07
Glenn...Nikki is NOT 6'1" barefoot, maybe with heels. Vince is around 5'6"/5'7". Take a look at some Motley Crue promo pics. In almost every one Tommy is wearing Converse while Nikki, Vince, and Mick are in boots.
glenn
said on 4/Jul/07
btw rob,how come you never posted my vince neil pic? im sure i sent it last september or so.unless you did post and im an idiot.

Editor Rob
I will look for this guy, I must have missed him, or just forgot to ever add him.
glenn
said on 4/Jul/07
nikki was or still is 6-1.pics are decieving.
TonyD
said on 3/Jul/07
Look at that pic....there's no way Nikki can be 6'. If Glenn is 5'8" then Nikki has got to be no more than 5'11".
Rachel
said on 9/Apr/07
Next to 5'9 Vince Neil both Tommy and Nikki look HUGE...however Nikki sometimes wears heeled shoes for their shoes that are at least 2'' and Tommy only wears converse which give you about half an inch so I'd guess Nikki aroun 6'1 for sure.
Glenn
said on 11/Mar/06
Nikki Is 6-1 Tops.lee Is 6-3.
Lynsey
said on 10/Mar/06
Ive been a crue fan for years and im sure that the beautiful nikki sixx (thats sixx with 2 xx's) is 6 foot 2, while Tommy Lee is well known for being a massive 6 foot 4!!!!
Kelly
said on 9/Feb/06
Great Picture. =)
Nikki Can't Be That Short, Compaired To Tommy He's Only 1-2 Inch's Smaller, So He's Defentily 6.0-6.1 ish.