Ntare Mwine's Height
5ft 9 ¼ (175.9 cm)
American actor, known for roles in TV series Heroes and Treme. These pics (by Malcolm Houghton) were from a Massive Events Heroes convention in Northampton 2009. Ntare had about 1/4 inch thinner shoe than us.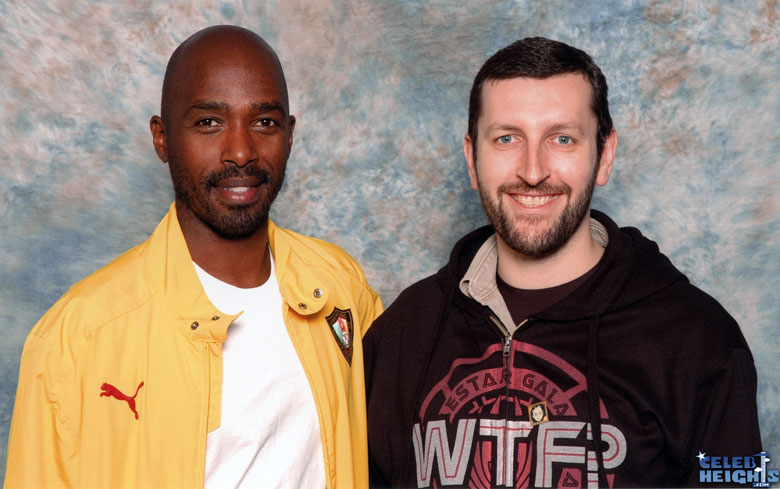 5ft 8 Rob, 5ft 8 Jenny and Ntare
You May Be Interested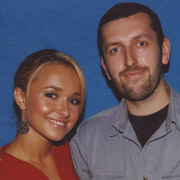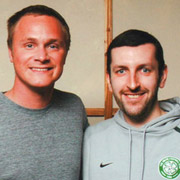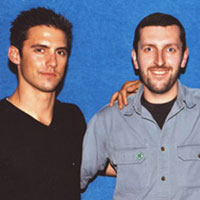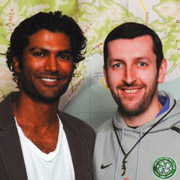 Add a Comment
53 comments
Average Guess (26 Votes)
5ft 9.25in (175.9cm)
RJT
said on 7/Jun/21
@Rob
When you're an inch or so shorter than the taller guy, do you have to look up when talking to him? Just curious cause I rarely see guys taller than me here.

Editor Rob
Unless they have lowered they're eyes and loose posture, a person with an inch higher eyelevel is noticeable up close.
Rampage(-_-_-)Clover
said on 12/Feb/21
5ft10 out of bed, Rob?

Editor Rob
Quite likely
K.A 188
said on 19/Jul/19
I remember this guy from heroes. 5ft9 he looks
Bobby 5'10
said on 16/Jan/19
He looks taller with Rob than with Jenny. What happened?

Editor Rob
Her extra hair made her the same as me that day,
at 11.50am
...
Nik
said on 29/Aug/18
I like his name! He is probably slightly north of his listing, in Northampton!
tree
said on 20/Jan/18
He has exactly the same stance,facial expression with Jenny and Rob kinda funny.
Rob did he had this same look on his face with the others who took a pic with him?

Editor Rob
I think he was standing pretty static, some guests move around a lot and seem to look different.
errybodyshutup
said on 20/Jun/17
5'9.5 is possible with the shoe disadvantage
World Citizen
said on 29/May/17
175 or 176 cm
www
said on 25/Aug/16
so thats how you calculate if someone's a quarter inch taller, by the shoes.
CD
said on 20/Oct/15
Ideal photo for showing height difference Rob? This to me is how a proper inch difference looks like, given you are a strong 5ft 8 and he has 1/4 inch less he could be anywhere 5ft 9.25 - 9.5 range.
176,2Tunman
said on 26/Dec/14
So,a chance we would be both in the same fraction?
It would have been interesting to meet him for my guessings,to see how a person of very similar height could look next to me.
BTW,if I had to put a coin,I would say I'm still a very small fraction taller.

Editor Rob
possibly would be impossible to tell difference apart from if you have hair you might look taller.
Kourosh
said on 19/Dec/14
@Rob
Jenny's sister is bang on 176cm. But i believe this guy would be couple mms taller like 176.5 or 176.6. He is pushing to 177cm.
Kourosh
said on 12/Dec/14
i think hes more than 176cm

Editor Rob
he looks no taller in person than jenny's sister who is 176cm.
Arthur
said on 24/Nov/14
Rob he had a thinner footwear that day.İs there change he is 176.5 ?
I think he looks a little bit taller than 176.
oscar
said on 5/Nov/14
hey Rob, do you see yourself as a short guy or normal height? i am 5' 9.5" in the night.

Editor Rob
I just view myself as falling 1 inch short of the average mark in the UK, it feels like that generally, a bit under the average, but not a huge difference.
NECULAIE
said on 9/Sep/14
5'9-5'9.5 seems right for him.
Realist
said on 10/Jul/14
I think he has 1/2 inch footwear less. Looks 175 here.
Alex 6'0
said on 7/May/14
That's how a legit inch looks like though 3/4 is possible but no less.
Lenad
said on 6/Dec/13
Look like a pair of spot the difference pics there rob haha
lelman
said on 1/Jun/13
haha what the hell it looks like you photoshopped jenny into the first picture, he looks EXACTLY the same!
Bard
said on 6/Apr/13
Accurate listing.
Anonymous
said on 13/Mar/13
people who think that Ntare is the same height have to understand that Ntare doesent have any hair on his head Rob does. So take the hair away and you will see at leas three quarter inch difference with the quarter inch disadvantage 5 ft 9 - 9 1/4.
176.4cm(low) (69kg)
said on 6/Mar/13
This is how an inch difference should look like, I would be 0.5cm taller thought. He would measure 175.5cm meaning 175.5-175.9cm.
LG69
said on 26/Jan/13
@Aragorn, has 1" on Jenny. In the photo with Jenny, her hair is standing up, so it makes her look the same height.
Aragorn 5'11
said on 16/Jan/13
LG69 says on 9/Jan/13
@Aragorn, there is 1" difference.
What about with Jenny?
LG69
said on 9/Jan/13
@Aragorn, there is 1" difference.
Aragorn 5'11
said on 2/Jan/13
Rob, I think you meant 5'8.25 not 5'9.25. He doesn't even look half an inch taller than you!
LG69
said on 30/Oct/12
5'9 1/4"...5'9.5"
Mathew
said on 11/Oct/12
Alex 6'0-6'0.75 says on 22/Sep/12
Has about an inch on Rob here. 5'9.25 looks right
---
Agreed.
Alex 6'0-6'0.75
said on 22/Sep/12
Has about an inch on Rob here. 5'9.25 looks right
Jack
said on 10/Jun/12
Haha he looks the exact same in both pictures!
178
said on 30/Jan/12
Rob, what height would Ntare wake up at in the morning?
Cheers.

Editor Rob
possibly 178
Malmo
said on 21/Dec/11
More 177 cm to me...
ChiasmataX
said on 10/Dec/11
Just like Mike Tyson, bald people usually looked shorter than they really are. He's spot on 176cm.
Theman
said on 28/Nov/11
I think 176cm is spot on.
Dean 5ft 9.25
said on 23/Nov/11
175cm night for me
LAN Jiao
said on 4/Oct/11
Rob, maybe a fraction less for ntare?

Editor Rob
i think 176cm is what he'd measure
UrHighness
said on 29/Jul/11
Click Here
spot on 176cm, but looks taller sometimes..Look at my picture, look at his footwear. Spot on 176cm barefeet nightime, 178cm out of bed. great proportions and posture as well so he looks taller, I thought he was 6'
Dmeyer
said on 15/Jun/11
Conquerront the 0.25 less shoes hé looks legit 176
James
said on 11/Jun/11
178cm out of bed
Rampage(-_-_-)Clover
said on 3/Jun/11
He's 176cm or 177cm
James
said on 21/May/11
Yeah really is a solid 176cm.
Harry
said on 30/Apr/11
178cm morning
176cm night
Rampage(-_-_-)Clover
said on 15/Apr/11
176cm looks bang on...has good posture
James
said on 14/Feb/11
Defnintly 176cm
Matt
said on 8/Dec/10
come on rob this guy isnt even 5ft 9 unless there is a large slouch
Lego
said on 28/Jun/09
Ntare is quite easy to figure out not just by the pix here but also in the Heroes series.
his range is 176-177cm but mostly 176cm which is correct.
Alex
said on 24/Jun/09
Looks 5'9 next to Rob and Jenny.
rob89
said on 24/Jun/09
176 cm seems spot on to me.
keegan
said on 22/Jun/09
looks more 177ish
miko
said on 22/Jun/09
Seems bang on that does Rob.
Has just over an inch on Rob.
j.d.
said on 22/Jun/09
Looks like 1.5 inches difference to me. Not to mention Rob has a quarter of an inch advantage in footwear.
James
said on 22/Jun/09
176cm looks spot on correct. Although he has not got any hair which can make someone shorter.