Oliver Platt's Height
6ft 3 (190.5 cm)
American actor, best known for films such as Flatliners, The Three Musketeers, Lake Placid, The Ice Harvest, A Time to Kill, Executive Decision and X-Men: First Class.
As a rule, actors are smaller in person than they appear on screen. Hence the shock when cherubic-faced Oliver Platt strides into a Four Seasons hotel room. He's ... well, he's huge. "Yup. He's at least 6-foot-3," says his Imposters co-star Stanley Tucci, who admits to standing on a box in some of their scenes together. Courier-Post, 1988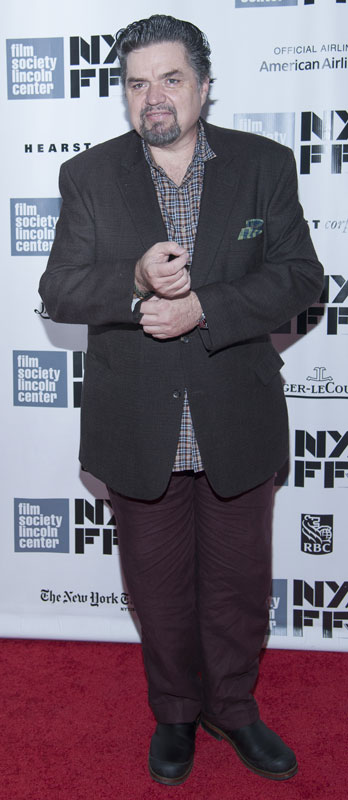 Photos by PR Photos
You May Be Interested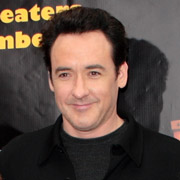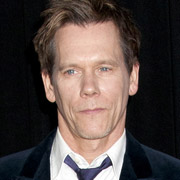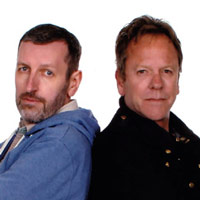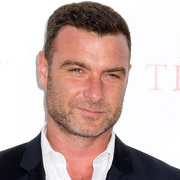 Add a Comment
46 comments
Average Guess (17 Votes)
6ft 2.68in (189.7cm)
Nik Ashton
said on 21/Oct/19
He's huuuuuuuuuge!
Littlelee168cm
said on 3/Mar/19
Surprised by this didn't seem any taller than Brendan Gleeson in lake placid to me certainly not 2 inches taller
Junior Hernandez 1990
said on 25/Jan/19
Might be 6'3 peak and 6'2 1/2 now.
KH
said on 20/Sep/18
He is a heavy guy with poor posture you have to take that into consideration that he is probably not standing as tall as he can most of the time. If he is below 6'3 these days its not by much.
berta
said on 28/Jul/18
i think that if rob would meet this guy then he would get a 188,5 listing but maybe was 6 foot 3 peak. i think 190 cm flat could be better peak
MAD SAM
said on 19/Jun/18
He's not 191 cm, more like Chris Pratt height of 187 cm
Sandy Cowell
said on 28/May/18
@ Animus - re: Your Comment 'He has an absolutely massive head.'
Very funny, though not quite my idea of a compliment! 😹😭
Oliver can have 6ft3! I saw 'Flatliners' recently - the remake! I have the original, but it is right at the bottom of one of my piles! Honest!🙅
Jakob
said on 25/May/18
I think a solid 6ft 3 peak but more 6ft 2 now. Maybe his weight and posture led to earlier height loss, because he's younger than I thought.
Junior Hernandez 1990
said on 22/Apr/18
May not be taller than Liev Schreiber now.
Animus
said on 6/Dec/17
He has an absolutely massive head.
Rampage(-_-_-)Clover
said on 23/Sep/17
Rob, could he have been a fraction over this peak?
Today he does look 189cm
Yas
said on 31/May/17
He was taller than Goldberg in Ready to Rumble.
berta
said on 29/Mar/17
i think he was strong 189 guy maybe 190 at peak and today down to 188,5 he is very heavy all fat that could have mad him loose atleast 1/2 inch already
josh jeffords
said on 22/Mar/17
seems a good peak funny most people say he looks 5 11 I figured an un athletic 6 plus.
He does hold up well with tall guys but only towers tiny people being a nice guy id wager.
Lake placid is a good movie to see him as well over 6 probably 6 2 posture is not great.
Mustkets is pretty useless half of cast is short of course he looks big.
Also looked big with seagal in executive another good comparison some big guys and some tiny.
Never seen him barefoot so figure 6 2 in shoes.
vrystaatman189
said on 4/Dec/16
Hey Mr Rob! When watching Chicago Med the other day i saw Oliver Platt standing next to a fellow actor by the name of Nick Gehlfuss, who google has at 6ft2, and they were eye-level, might even say Platt looked a bit weaker in height. I believe that he was a prime 6ft3 man, but is it possible that he could have shrunk a bit due to his weight over the years?
Editor Rob: yes vry, he could be nearer 6ft 2 today.
berta
said on 29/Sep/16
i Think this guy is like harrison ford about 1 inch to high. i can buy 6'2 and a half and mimimum 6'2 ore Little over
Rampage(-_-_-)Clover
said on 16/Mar/16
"Peak height was 6ft 3½in (191.8cm)"
Looked near 6ft4 in The Three Muskateers. Absolutely towers over Charlie Sheen and Kiefer Sutherland
Judd
said on 3/Mar/16
AlexMahone, it's hard to guess the difference between Neeson and Platt, because there's a problem of prospective.
However, in my opinion there's more a weak 2" than a strong 1"...IMO 4 cms is the difference that I see between they.
In my opinion Platt is an honest 6'2.25-6'2.5", in other words a very strong 6'2".
Sam
said on 15/Jul/15
Saw him in a film with Liam Neeson and indeed he looked around an inch shorter I think. Also consistent with him in Married to the Mob next to Modine, who looks may half an inch taller.
AlexMahone
said on 15/Oct/14
Many downgraders here...again...
First, Liam Neeson isn't 2 inches taller, this height advantage for neeson is 2-3cm.
Click Here
Second...Beastman...187cm for Platt? Seriously? He was clearly taller in Lake Placid than legit 187cm Brendan Gleeson.
Click Here
I can buy 6'2.75-6.3 but not below.
Astaroth
said on 31/May/14
Beastman: Now this is a good pic:
Click Here
Bacon has military boots on while Platt is wearing moccassins. Assuming Bacon is a weak 5'10 (177cm) with such footwear he could reach 5'11.25 and I see about 2.5 inches difference between the two. This means Platt is around 6'2.75 with 0.3 inches shoes. Hence, he is at least a strong 6'2 (189cm).
What do you think, Rob?
Yaspaa
said on 7/Feb/14
He was taller than Goldberg in Ready to Rumble. Definitely buy 6'3.
Rampage(-_-_-)Clover
said on 27/Nov/13
6ft2.25in/189cm
6ft2.5in/189cm
6ft2.75in/190cm
6ft3in/191cm
todf
said on 5/Nov/13
lol, not even close 6' 1.5" max.
183CM
said on 25/Oct/13
He is not 21 cm taller than McAvoy in X-Men
BEASTMAN
said on 12/Jun/13
Okay then. You don't have to listen to me. But I'm only telling the truth. This listing is wrong. I understand you might want concrete evidence to see what he really is, but it doesn't take that to realise he's under this listing. Here's some of the evidence:
Click Here
(Shorter than 6'2.5 listed Hugh Laurie)
Click Here
(Only 2-2.5 inches taller than "closer, but more hunched" 5'11.5 listed Jake Gyllenhaal, who people claim is shorter than 5'11.5)
Click Here
(Less than 10cm taller than 5'10 listed Chiwetel Ejiofor)
Click Here
(Not even close to 10cm taller than 5'10 listed Kevin Bacon)
BEASTMAN
said on 7/Jun/13
This guy could never have been 6'3. He'd be lucky to hit the mark when he wakes up, cause I could go as low as 6'1.5 for him. Please downgrade him, Rob. There is much evidence to support it.
BEASTMAN
said on 2/Jun/13
Hey, Rob. Take a look at this. At the 0:36 mark, Peter Boyle (6'2.25) happens to have quite a bit on him.
Click Here
jtm
said on 24/Oct/12
he was 2 inches shorter than liam neeson.
maio
said on 8/Jan/12
6 ft 2 in/188 cm is right for him. He looks a good inche, max 1,25, taller than a legit 6 ft 0.75 in/185 cm Heath Ledger and he looked a a little over 2 in than Jake Gyllenhaal, who's in the 181-2 cm range.
James
said on 15/May/11
He's a legit big man and yeah he did look 6'2 in 'Don't say a word' cause he is heavy
elRey
said on 25/Dec/10
If Heath Ledger was 6'2" then Mr Platt's 6'3" seems just right, but that would put Jeremy Irons at the same height at least.
Click Here
Anonymous
said on 12/Jan/09
Had a more than a inch taller than Julian McMahon in Nip Tuck
Anonymous
said on 3/Jan/09
In this pic is no more than 6'2 since Cusack is slouching and still looks taller
Click Here
And in this one he is further into the camera and Neeson towers him
Click Here
Hugh
said on 16/Oct/08
Might be pushing 6ft4, He was taller than John Cusack by at least an inch.
thekiddd
said on 27/May/08
He claimed he was almost 6'4". He might actually be 6'3 1/4" anyway.
George H
said on 20/Jul/06
I foudd the photo of Platt with Beatty and Sorvino I mentioned earlier (the link doesn't work directly from Getty) on another website. Beatty is 6'2" and Sorvino, like Platt 6'3" or maybe even taller.
Click Here
Anthony
said on 7/Jul/06
Yes, I did, good call.
sam
said on 7/Jul/06
Anthony, I think you meant the 3rd tall guy to be 6'2" Brendan Gleeson.
Anthony
said on 6/Jul/06
I was watching "Lake Placid" the other day, and it had a pretty tall male cast. It had 6'3 Platt, 6'1 1/2 Bill Pullman and 6'3 Platt. I stuidied their heights intently, and Platt was easily the tallest of the three. I'd say he's definitely 6'3, if not slightly more.
D. Ray Morton
said on 29/Jun/06
Frame has to do with bone structure/thickness, among other things.
Platt is another massive fellow, and very cool. I thought 6'4", but, really, what's the difference between 6'3" and 6'4" to someone like myself? An inch at that altitude is a drop in the bucket.
Anthony
said on 28/Jun/06
Click Here
Platt and 6'2-ish John Cusack. If Cusack was standing a little straighter I think they'd look pretty close in height but Oliver would probably have the advantage, so yeah, I'd say Platt's about 6'3.
George H
said on 22/Jun/06
Oliver with 6'2" Warren Beatty and 6'3" Paul Sorvino in 1998
Click Here
John
said on 27/Feb/06
Frame means Body size, Like wide shoulders big head etc
dmeyer
said on 1/Feb/06
can anyone tell wath frame means i am french i dont know this word
[Editor Rob: frame, basically his weight, he looks wide]
Ed
said on 3/Jan/06
I saw a bit of the movie Kinsey, on cable last night, and Oliver Platt and Liam Neeson have a few scenes together. It honestly looked to me that Platt was almost taller than Liam, which doesn't jive with his 6ft4 listing. I know Liam slouches alot in movies, but I think he may have shrunk a bit over the years to around 6ft3 or so. He looked a whole lot taller in ROB ROY which is over ten years old.