Padma Lakshmi's Height
5ft 9 (175.3 cm)
Indian author, model and TV show host (Top Chef), author and actress. She is listed by her agency as standing 5ft 9 and she once said
"I'm six feet tall with heels"
.

Photos by PR Photos
I didn't know how small or how much shorter he [Prince] was than me when I first was talking to him like this. That was a shock. He was 5'2". And barefoot, I'm 5'9".
You May Be Interested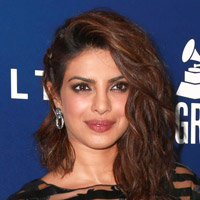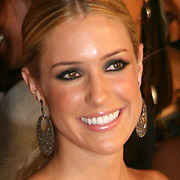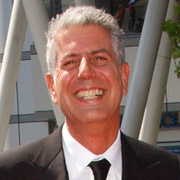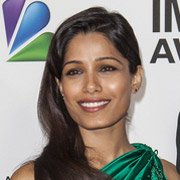 Add a Comment
13 comments
Average Guess (7 Votes)
5ft 8.71in (174.5cm)
top chef
said on 14/May/15
Padma seems quite tall but after seeing her next to Charlize Theron on Top Chef I think she could be as low as 5'7.5". At least 2" shorter than her by my calculations. 5'8" is as high as I'd go since Charlize always says her posture is poor.
Click Here
Arch Stanton
said on 22/May/14
Hate? I don't even think she's unattractive!! Quite the opposite overall. But I agree with Crash's comments! Not that it matters on here, she looks 5 ft 9.
Crash
said on 21/May/14
@jo
He didn't say she was ugly, just not conventionally beautiful. She's attractive in her own way.
Crash
said on 21/May/14
@Brad
Indian from India. LOL that sounds funny reading that loud.
Nice figure yes but her face is definitely not conventionally beautiful. I think she's a good example of a "handsome" woman.
jo
said on 10/Mar/14
i think she's strikingly beautiful! i guess beauty's really in the eye of the beholder as i tend to gravitate towards the tall glamazons.
Eloise
said on 8/Oct/13
Arch Stnaton seems to hate Padma Lakshmi! I think she's so beautiful. Her kid is cute. Just saw the pics of them on the Hawaii beach!
hurricane brat
said on 23/Jul/13
when I was looking at her picture the thumbnail for the actress Andee Frizzell was showing on the side. Is it just me or do they look similar Rob?

Editor Rob
strong features maybe a little similar
lalala
said on 15/Jul/13
Nona no offense but you sound a little bit jealous...She has always had angular features-that's why she was able to become a model. I think she still looks as beatiful as ever.
Brad
said on 14/May/13
From India or U.S. native american?
nona
said on 24/Apr/13
She was quite feminine during her younger days. Many women post 40 who work out tend to get masculine. Nice muscle tone on her broad shoulders though
Arch Stnaton
said on 11/Apr/13
She looks a lot like John Abraham the Indian actor facially actually!
Arch Stnaton
said on 11/Apr/13
Oh, I think she's hot, very attractive, but facially I dunno, her eyes are quite wide apart and she has quite a masculine jaw. I don't think I'd describe her as pretty as such, perhaps I mean not "dainty" I dunno, but I'd agree that she is a strikingly attractive woman.

Editor Rob
I know what you mean, her features are strong.
Arch Stanton
said on 9/Apr/13
Salman Rushdie's wife right? Great body! But I don't think one could call her "pretty", looks a bit masculine and animalistic to me but definitely an attractive woman nonetheless. Facially she reminds me a little of Great Khali!

Editor Rob
ex-wife, I'm sure a lot of guys wouldn't mind being with her, I'd call her pretty ;)