Patti Clare's Height
5ft 3 ¾ (161.9 cm)
English actress, best known for playing Mary Taylor on the soap opera Coronation Street.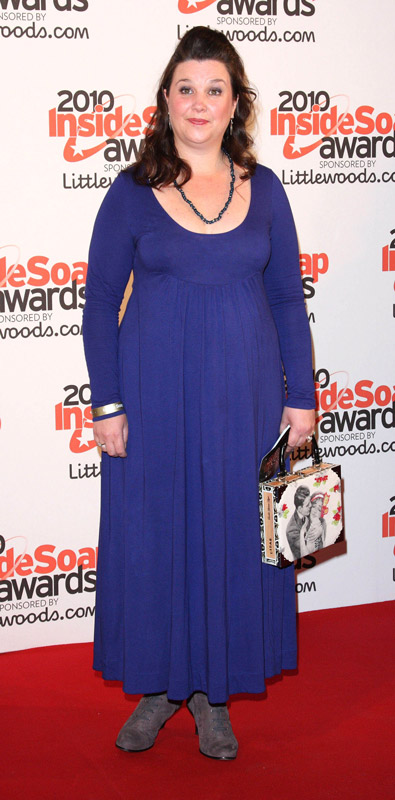 Photos by PR Photos
You May Be Interested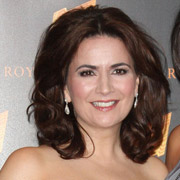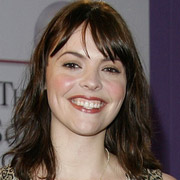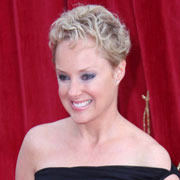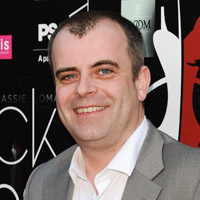 Add a Comment
19 comments
Average Guess (9 Votes)
5ft 3.81in (162.1cm)
Nik Ashton
said on 1/Dec/19
@ Sandy Cowell - Ner, ner, ner, ner!
I haven't noticed this but I will look out for her doing this in future! Patti Clare and Charlotte Bellamy could be height twins!
Miss Sandy Cowell
said on 1/Dec/19
Mary fancies Adam! Ner ner ner ner ner! 😂🎄👍
Did anyone notice the 5ft3.75 Mary look up to 6ft Adam Barlow, played by Sam Robertson, AND SWOON? I did! 😃
Miss Sandy Cowell
said on 3/Oct/19
⭐ If the truth be told, I was in my early 40's when I found out what the term meant! I thought it was perishing stupid! 😂😂😂👍
Miss Sandy Cowell
said on 9/Sep/19
On finding her jacket, Seb asks as to why her name is on it. She (Mary) replies that she was a member of a gang. Then she follows up with "I was the only member!" 😂😂😂
Patti gets 5ft3.75.
Miss Sandy Cowell
said on 19/Aug/19
"Room for two little ones?" I don't think that she and that enormous-arsed headmaster constitute very little! 😃
Five foot three and three quarters.
Miss Sandy Cowell
said on 4/May/19
⭐ "He went out with a smile on his breadcrumbed face!"
This was said describing the one whose head she ate, which was made out of a scotch egg! 😋😃🤣😂😅
Miss Sandy Cowell
said on 2/May/19
Patti's character, Mary, had a dream which she converted into the need for a new passionate relationship.
She related it to Tracy and it went along these lines: "Last night I had a dream that I was at a ball surrounded by hunky men. I was very hungry and they all had sausage rolls for heads. Then one came along with a scotch egg for a head and I ate him all up!"
Tracy replied, "You ATE HIS HEAD?"
Mary's interpretation of the dream, that she was in need of a torrid romance, was right in my opinion. They say that hunger for food in dreams is akin to a hunger for eh.... something else!
The thoroughly entertaining, funny and original Patti Clare can have 5ft3.75. I wish Mary 'Good Luck' in her quest for romance. 👩❤️ Her pony-tailed Pole friend DID buy her a bouquet of flowers, after all!
Sandy Cowell
said on 14/Feb/19
What a breath of fresh air Patti's character Mary plays! She clears up Tyrone's house for him 'as a favour' and won't accept any money from him.
I think Patti could be nearer 5ft4, but not quite, though doubtless she is in the morning, possibly more.
5ft4.
Nik
said on 27/Jan/19
It's very interesting to find out how tall she is!
Lkkss
said on 21/Jan/19
@Sandy Cowell thanks, she sure did. In Height I am something like this, out of bed-182.5 and before bed-181.
Sandy Cowell
said on 13/Jan/19
"The last time I saw him he had cheese under his fingernails!" 😕
She's observant - I only notice if they're dirty or clean! If they're dirty, I'd rather not get close enough to scent out what's causing the offensive spectacle.....😖
It's in that very scene that I realised just how much Nick (played by Ben Price, who's supposed to be 180cm) towers over everyone else.
Sandy Cowell
said on 9/Jan/19
Wasn't she funny creeping into Lewis Archer's funeral and bending down as she crept down the aisle to put her flowers down? She couldn't have been more obtrusive if she'd tried! 😂
Sandy Cowell
said on 9/Jan/19
@ Lkkss - I bet she turned you into a very handsome young man! 😄👍
Littlelee168cm
said on 8/Jan/19
This is a good listing and I reckon the actor who plays norris cole is shorter than her
Sandy Cowell
said on 8/Jan/19
@ Rob - That's because you're a clever boy! 😁😄😋👍😉
Lkkss
said on 7/Jan/19
Looks bit Like my mum (in her prime). 5'4 imo, Such a pretty height imo.
Sandy Cowell
said on 7/Jan/19
Quotation from last 'Coronation Street':
"And then he filled his nappy - twice! Bless him!" 😂😹😂
Mary was referring to her grandson and chatting to her pretty and charming daughter-in-law, whose patience has been exhausted with her son, who has just ripped her (Mum Mary) off and vamoosed. Life's so unfair to that poor woman, yet she still has a smile on her face and sings her heart out!
😊❤️💐🎼🎶🎵
Sandy Cowell
said on 7/Jan/19
Patti seems to be standing there in her stockinged feet! I would have thought that's something that Mary would do, so maybe she's not as far removed from her in real life after all. 😏
I sincerely hope she's not as trusting! 🤧
Sandy Cowell
said on 6/Jan/19
Patti plays a funny and likeable character on 'Coronation Street', though with a sad background, and as we've been seeing so much of her over the recent weeks, it's been easy to take in her height, which isn't as short as I once thought. I would have expected 5ft2.5, but Patti's character Mary doesn't wear high heels much and dresses far older than her actual age in the Soap.
However, she has a tuneful little voice (most of the time!), and I quite enjoyed her rendition of Abba's 'Fernando' when she was in the car next to David Neilson's Roy Cropper, who does look some 5 or so inches taller than Patti when he stands up straight.
It's lovely to welcome Patti to Celebheights - thanks Rob! I've been observing her for ages. I can't see her having lost any height yet* and I reckon she wakes up to 5ft4 and an eighth and throughout the main duration of the day, 5ft3.75 seems as good an estimate as ever. 😊💐
*Patti was born in 1976, but plays a bit older.

Editor Rob
Generally from what I've seen I'd have guessed her somewhere between 5ft 3.5 and 4.