Simon Gregson's Height
5ft 10 ½ (179.1 cm)
English actor, best known for playing Steve McDonald in Coronation Street. In 1986 he listed himself as "6 feet" tall on his resume.
You May Be Interested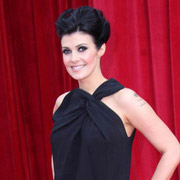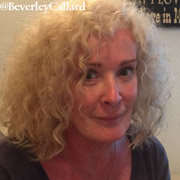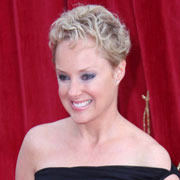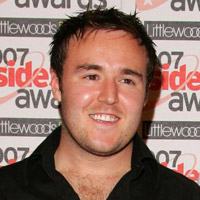 Add a Comment
22 comments
Average Guess (12 Votes)
5ft 10.85in (180cm)
Miss Sandy Cowell
said on 27/Apr/20
Poor young Steve was on the receiving end of a terrible pasting yesterday in 'Classic Coronation Street' - from a member of a loan shark firm. The silly boy had been borrowing in order to finance a lifestyle beyond his means, but then it can't be much of a confidence booster to have a rich girlfriend, in the shape of Bet's redheaded stepdaughter, Vicky (Chloe Newsome) who claimed to be a 'pocket-sized redhead of five foot three', but I think she's about an inch less!
Steve, or should I say Simon, was found by his father, who seems to be a touch below 6ft, if not 6ft. In the mid-nineties, Simon wasn't far off that mark himself. It just goes to show how badly a lazy, stooping posture can be detrimental to your height, even in early middle age.
Steve/Simon's Dad, Jim, played by Charles Lawson, found his son with his head awash with blood and he carted him off to the hospital, and rightly so. There really was very little difference between the two.
Simon gets 5ft11. 🦈💰❌
Miss Sandy Cowell
said on 10/Feb/20
Simon's character's twin brother, Andy, has just called a house "an 'ouse."
Down south of the country, it gets called "an 'arse"! 😃
Simon can have 5ft11 this morning. He looks it in the classic episodes. He hadn't perfected the art of slouching back then!
Miss Sandy Cowell
said on 13/Jan/20
"I didn't think, 'Oh, I'll go and cop off with Sean!'" said Steve to wife Tracy in an argument about her recent dalliance with a woman! 😂😂😂
Simon, who plays Steve, can have 5ft11 - but only when he stands up STRAIGHT!
Miss Sandy Cowell
said on 20/Dec/19
Steve had an argument with his horrible father, Jim, in today's Classic Coronation Street and was clobbered by the brute in the face. 😝🖕
The guy who plays Jim, Charles Lawson, is a believable 6ft, so I don't think that 5ft10.5 is too little for Simon Gregson.
Miss Sandy Cowell
said on 2/Oct/19
🎁🎂🎉🕯️ Happy Birthday Simon! 🕯️🎉🎂🎁
Wishing Simon a very Happy 45th Birthday today!
5ft11.😁👍
🎁🎂🎉🕯️🎁🎂🎉🕯️🎁🎂🎉🕯️🎁🎂🎉🕯️
Miss Sandy Cowell
said on 9/Sep/19
On being told by daughter Amy that he eats with his mouth open, Steve replies, "How else am I gonna get food in it?"
😂😂😂
Five foot eleven. Dreadful posture, but very funny! I know which curries favour with me! 😁👍
Miss Sandy Cowell
said on 24/Aug/19
Now this guy, as opposed to Ben Price, has a very good heart. God bless him. XX
Miss Sandy Cowell
said on 17/Aug/19
"Ah bless!" That's all I've been saying since I've watching how Stevie has been dealing with finding out that he is little Emma's natural father. 😿
When saying goodbye to Steve, Emma mentioned that his daughter, Amy, was very lucky to have a Dad like him.
Somehow, I predict a happy ending.🤞
5ft10.75.
Miss Sandy Cowell
said on 8/Jul/19
Ha ha ha ha! Simon's character, Steve, has just stacked a car - hardly his, as I'm talking about 'Classic Coronation Street', when he was in his teens!
Anyway, he gave the Police Kevin Webster's name! 😂😂😂
5ft11.
Miss Sandy Cowell
said on 27/Jun/19
"You make me sound like an old fart!" Steve says to his daughter Amy upon receiving a disappointing grooming kit for a birthday present, and she goes on to describe what he can use it for!
5ft10.5. His posture ain't great!
Sandy Cowell
said on 18/Jan/19
Watching 'Classic Coronation Street' as I am at the moment, there's no way that the young Simon Gregson was fully grown yet. The year is either 90 or 91, and I reckon he still doesn't have to shave!
Now, on the other hand, he probably wakes up at just over 5ft11, going down towards 5ft10.5 or slightly above that. He doesn't hold himself as well he might, and stands sort of 'slobbishly' - but he's a great fun character and I thought it was hilarious when someone's tiny dog kept on turning up on his doorstep and he would talk to him; he ended up adopting the tiny mutt!
5ft10.75 🐕👏😋
Nik
said on 4/Oct/18
@ Rob - Is Simon Gregson more likely to be:
a) 5 ft 10 1/8
b) 5 ft 10 7/8

Editor Rob
I'd say a greater chance nearer B than a.
Sandy Cowell
said on 2/Oct/18
@ Jason Jeffers: Kevin Kennedy looked a strong 6ft for sure.
GUK
said on 2/Oct/18
I've met Charlie Lawson who plays his dad and he is easily 6ft tall. Probably makes this listing about right
Sakz
said on 2/Oct/18
Hmm initially I'd have thought the actor who plays Adam Barlow is 5'11. The character once repeatedly claimed he's 6'0 on the show although I knew he was most likely below it. I guess 'about 5'11' would cover him then.
Sakz
said on 1/Oct/18
Accurate listing. Doesn't look 5'11 let alone 6'0.
Jason Jeffers
said on 1/Oct/18
Rob, what height would you put Kevin Kennedy at? (Played Curly Watts). I've heard everything from 6'-6'2", but never thought he looked more than Simon Gregson.

Editor Rob
Kennedy used to list himself as 6 feet tall in the late 80's.
CD
said on 30/Sep/18
This listing is about right, although I could buy a weak 5'11" for him considering his posture; 5'10.75 is more likely than .25 IMO.
Zampo
said on 30/Sep/18
Around that. Looks tallish in Coronation Street because the cast was relatively small. If I was told estimate his height prior to this listing, would have guessed 5'10.25, so I can buy this listing.
Littlelee168cm
said on 30/Sep/18
If he's 5ft 10.5 the actor who plays Adam Barlow must be 5ft 10.5 too they look the same height. Do you reckon they'd be the same height Rob?

Editor Rob
He can look near 5ft 11 at times.
Nik
said on 30/Sep/18
What a fantastic addition he is to celebheights, thanks Rob! I certainly think that Simon is 5'10" - 5'11" range and my gut feeling is that he is about 5'10.5"! Therefore this is what goes in my box for this "Coronation Street" legend!
Sandy Cowell
said on 30/Sep/18
I don't believe my eyes! He's HERE! Well done Rob! I know that this will be the first of many visits to Simon's page. I am watching both the 1990 version of 'Coronation Street', wherein he's definitely not fully grown and the today's version, in which he must be one of the most entertaining cast members around.
Okay, so he hasn't been blessed with the best posture, but it's great to know that he's now on Celebheights and officially 5ft10.5!
That's what he gets from me then! 😁👍

Editor Rob
6ft is hard to swallow for Simon. He looks a bit above average, but never looked 6ft.