Paul Gross Height
5ft 11 ½ (181.6 cm)
Canadian actor, best known for playing Constable Benton Fraser on TV series Due South.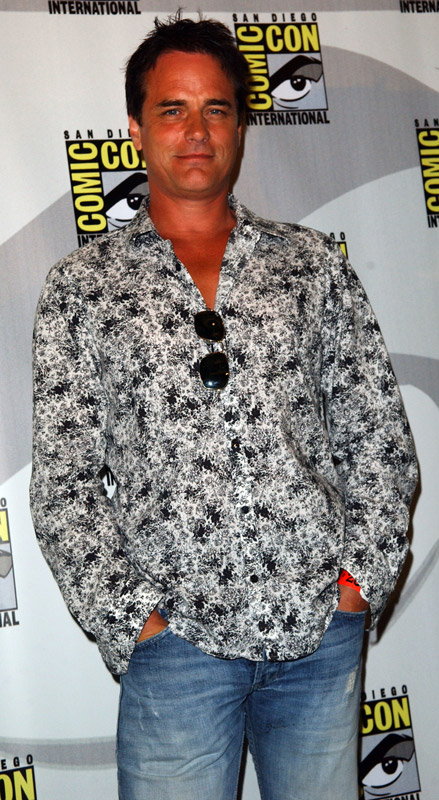 Photos by PR Photos
Add a Comment
11 comments
Average Guess (3 Votes)
5ft 11.25in (181cm)
Vibram
said on 8/Apr/19
Saw this guy in a bar in Vancouver in 2015 (by then he has white hair and aged 56). Seems around 5ft10.5 about 1/2 inch taller than me. He maybe 175lbs. Peak may have been 5ft10.75./5ft11.
bellyrumble
said on 9/Feb/16
Just watched the movie Hyena Road. He's shorter than most actors in the film and some of the women too. He looks no more than 5'9 through out. Max i'd give him is 5'10. He had big boots on in Due South and probably had lifts.
Jen
said on 27/Jul/08
On Due South, he looked a smidge shorter than Callum Keith Rennie, who is listed here as 5'10.5". So I'd put Paul Gross at around 5'10".
Manitobaboy
said on 24/Jun/08
Paul is easily 6' (183cm), maybe even 184cm. He does a lot of theatre around Canada and he is generally listed at 6'1" in interviews and indistry bios(which means he's likely a little less). He's definitely not under 6' though.
Sid
said on 11/Mar/08
Looks max 1cm taller than David Marciano in Due South. This is more or less bang on, in one of the eps they are against a height chart but when I get started i'll write an essay, rob knows of my e-mails, so just to say, tall, this height is probably right.
E. Roderick Heath
said on 1/Jun/07
David Marciano looked consistently, if slightly taller than Gross on Due South and he is listed here at 5'11 and 3/4. My guess for Gross is 5'10-5'11. Recall that in his red mountie uniform he wears traditional dress boots.
Fool
said on 6/Jun/06
I should have mentioned, he was wearing walking sandals, the kind that are practically good enough to hike in. So no lifts. I was wearing tennies, about the same thickness of heel as his sandals.
NeilYoungFan
said on 6/Jun/06
I met him once and he seemed 6 or maybe 6'1 but his shoes were the suspicious kind! I'm quite sure he was wearing lifts. So maybe 5'10-11 is more accurate.
Fool
said on 4/Jun/06
Okay, I met him and exchanged a few words in Florence, Italy (he was on vacation with his family). I looked upward very slightly to make eye contact, so I would put him at 5'10" to 5'11", no more.
CelebHeights Editor
said on 17/Aug/05
From a Blogger,
"I waited on Paul Gross, yes the guy from Due South, he has been filming a political thriller in Ottawa for the CBC. This is the book he bought. He seems shorter in person than he looks on TV, his IMDb profile says he is six feet"
MHouillon
said on 12/Jun/05
Paul Gross is 185cm-186cm. He was about 2 inches shorter than 191cm (6'3") Dean McDermott (Constable Turnball).