Paul L Smith's Height
6ft 4 (193 cm)
American actor best remembered for roles in films such as Red Sonja, Popeye, Dune, Midnight Express, Maverick and Crimewave. A 1980 Orange Coast article described Paul as a
"320-pound, 6'4" tower"
.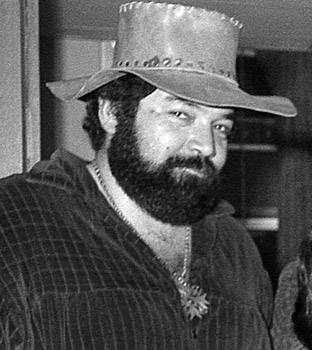 Photo By Yoni Hamenachem [CC BY-SA 3.0 via Wikimedia Commons]
You May Be Interested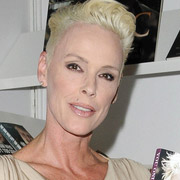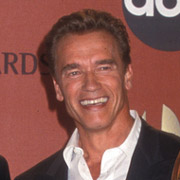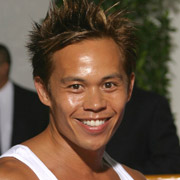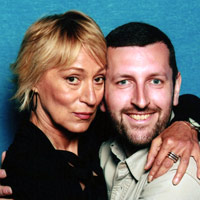 Add a Comment
11 comments
Average Guess (6 Votes)
6ft 3.75in (192.4cm)
Costa
said on 21/Feb/20
I'm going to say he's 6'3".
He was definitely taller than Arnold, but was so stout and husky, it's easy to think he's taller.
Sotiris Gravas
said on 1/Jan/19
@tree Arnie looks shorter than Brigitte, not taller...
Click Here
I needn't remind you that Arnie is closer to the camera.
6'1" Jeff Bridges (6'2" in shoes) w/ a barefoot Arnie in "Stay Hungry" (1976):
Click Here
Arnie was never 6'2", like he says, nor 6'1". He looked all of 5'11" next to Brigitte.
Just for fun, here's Sly in elevator shoes next to Arnie...
Click Here
Whereas here, we see just how small Sly really is...
Click Here
Here's Arnie w/ a now 5'10.25" George W. Bush...
Click Here
Rob thinks Arnie is now 5'11.25"... He's not.
tree
said on 2/May/18
He was 6ft4 like Woody Strode
Click Here
tree
said on 2/May/18
Looked 6ft4 with Arnold Schwarzenegger who was 6ft1.5 and Brigitte Nielsen was 6ft
Click Here
Rampage(-_-_-)Clover
said on 19/Jan/18
Brion James was 6ft2 minimum
Rufus
said on 26/Aug/17
Brion James is 6ft 1in, and looks small in comparison to Paul, who acted alongside him in Sam Raimi's Crimewave. I'd say he was probably taller than 6ft 4in.
Charlie
said on 3/Apr/17
Paul L Smith looked nothing like 6 ft 4.If he was 6 ft 4 he would literally look like a Giant. In Midnight Express he looked 5 ft 10 at most. You see him with the other guards in the movie he is the same height as them.A 5 ft 10. A Turkish man of 5 ft 10 would stand out in a crowd of other Turkish men. In Turkey even a 5 ft 7 man would be taller than the average Turkish man. Brad Davis was 5 ft 6 and he towered over many of the Turks in Midnight Express.'ll say Paul Smith was around 5 ft 10
Ken
said on 23/Mar/17
6ft 2 Lol, nowhere enar 6ft 4 from midnight express if brad was 5ft 7
MIKESOWELL
said on 31/Dec/15
R.I.P. Loved him in Popeye.
Tunman
said on 5/Feb/15
How tall was Brad Davis,Rob? Smith towered him in Midnight Express,I would have thought 5'8-8.5?
[Editor Rob: I'd forgotten I hadn't added him, but he was shorter than John Hurt so I'd rule out in the 5ft 8+ range ;)]
Pedro
said on 4/Feb/15
He looked like Bud Spencer in this picture.