Paulette Goddard's Height
5ft 3 (160 cm)
American actress best remembered for roles in films such as The Great Dictator, Modern Times, Reap the Wild Wind, So Proudly We Hail, The Cat & The Canary, Unconquered, An Ideal Husband and The Ghost Breakers. She was typically publicised at
"five feet four inches tall and weighs 110 pounds"
You May Be Interested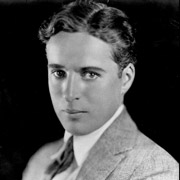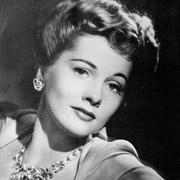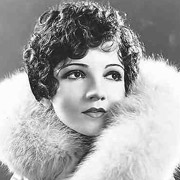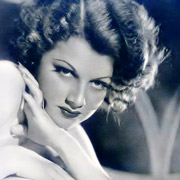 Add a Comment
17 comments
Average Guess (5 Votes)
5ft 3.2in (160.5cm)
Len Blake
said on 1/May/20
Paulette, was a beautiful woman and a talented actress.
Paulette, was 5ft2in tall barefoot.
When playing opposite Veronica Lake, she wore flats
and still was an inch and a half taller than Lake,
(who was wearing high heels).
Miss Sandy Cowell
said on 11/Oct/19
Oh, I see! Paulette was married to Chaplin, well renowned for his womanising. Well, at least she got her own back on him! 😝🖕
5ft3.
Arch Stanton
said on 24/Nov/14
Which makes her all the hotter in my book Sam :-)
Sam
said on 24/Nov/14
She also was rumored to have engaged in a lewd act benefiting the short, homely director Ernst Lubitsch in public nonetheless, reportedly to get revenge on Chaplin for being a philander. She seemed pretty, uh...liberated sort.
Sam
said on 21/Nov/14
Yeah, Goddard was incredibly pretty...at least until their marriage went south, Chaplin was one lucky little person.
Arch Stanton
said on 20/Nov/14
Read my mind Gonzalo, it didn't look one bit like her!!!
littlesue
said on 20/Nov/14
I reckon Veronica Lake probably just over 4ft 10 and rounded up to 4ft 11. About 5ft 2.5 for Paulette.
Arch Stanton
said on 19/Nov/14
Somebody even tweeted here "She looked like Martina Hingis"
Click Here
Striking resemblance in some photos, although Paulette is the hotter of the two.
Arch Stanton
said on 19/Nov/14
If they ever do a biopic of her Martina Hingis might be ideal casting material :-)
Arch Stanton
said on 19/Nov/14
Yeah they starred together in the Road films and a few others. I've seen three Road films I think but I was paying more attention on Crosby's lifts to focus much on Lamour's height! I'll watch Road to Singapore tomorrow if I can, the first one they did.
Gonzalo
said on 19/Nov/14
Sorry, I think Hedy is already on this site. I have problems checking some of the pages.
Gonzalo
said on 19/Nov/14
I don´t recognize her in that photo. I am not saying that woman is not Paulette Godard but she looks different from the image I have in my mind.
Click Here
Hedy Lamarr would be a great addition to this site. One of the most beautiful women to ever appear in a film.
[Editor Rob: I'll put a closer up one of her.]
Arch Stanton
said on 18/Nov/14
The thing is Dorothy Lamour (listed at 5 ft 5 and more like 5 ft 4) (also worth adding) didn't look much more than an inch taller in Star Spangled, footwear was all similar between the three of them I think. Paulette could look near 4 inches taller than Veronica and 1-1.5 inches shorter than Dorothy. I think 5'2.5 overall makes the most sense. It's difficult to see the full 5ft 3 next to Chaplin anyway!!
[Editor Rob: she was in film with Bob Hope, but not sure how she stacked up...funnily, my next door neighbour has a photo of him/bob hope on his stairwell from when he done a show in glasgow...]
Arch Stanton
said on 18/Nov/14
Personally I'd downgrade her to 5'2" flat based on the Chaplin photos but if she's that low Veronica Lake needs a downgrade to 4'10 range! Paulette looked tall next to her!
Arch Stanton
said on 18/Nov/14
Rob I think actually my 5'2 range inkling in the Chaplin films might be more accurate. Check out
Click Here
and
Click Here
I know she looks 5'2" flat there but next to Veronica Lake she actually looked 5'3" minimum. Perhaps 5'2.5" would be better. I think anyway. It's that scene in Modern Times I keep remembering and remember guessing her at 5'2.5" at the time, both in flats or barefoot.
[Editor Rob: 2.5 or 3 is arguable for her I think.]
Sam
said on 18/Nov/14
Sexy woman and talented comedianne, she definitely wasn't 5'4" though next to her husband for a time Charlie Chaplin as he had her by about at least an inch I think.
Arch Stanton
said on 18/Nov/14
Thanks Rob! Gorgeous gal, one of the most beautiful faces in Hollywood and seemed tom boyish and fun too. Yup anything in 5'2.5-5'3" is OK. I did see her next to Veronica Lake in Star Spangled Banner the other day briefly and I did think she looked more 5'3" than 5'2" in comparison. If I remember rightly though there's a scene in Modern Times in which they're inside Chaplin's hut and barefoot there's about a 1,5 difference. Can you tweak to Reap the Wild Wind? Cheers.