Pedro Pascal's Height
5ft 10 ½ (179.1 cm)
Chilean actor best known for starring in The Mandalorian and playing Oberyn Martell in TV series Game of Thrones and Javier Pena in Narcos. In a
TVGuide
interview he said that Hafthor Bjornsson (The Mountain) was
"nearly a foot taller than me. He's 6-foot-9; I'm 5-foot-11"
. On his imdbResume he listed his weight as
"165 lbs"
.

Photo by kathclick/BigStock.com
You May Be Interested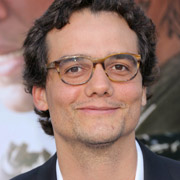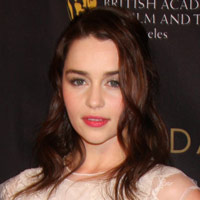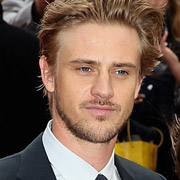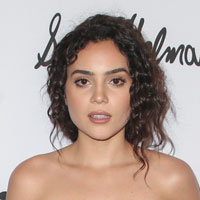 Add a Comment
87 comments
Average Guess (53 Votes)
5ft 10.37in (178.7cm)
Marcus Brody
said on 15/Dec/20
Upgrade. Strong 181. Saw him at an event mid 2019 and he's 100% taller than this
Genau
said on 15/Dec/20
5ft10.5 is fine but are 5ft10.25 and 5ft10.75 also possible Rob

Editor Rob
Don't think I'd go over 10.5 for him, but would he be just a flat 5ft 10...not convinced on that figure.
Groggu
said on 14/Dec/20
Seems pretty tall. Thought he was about 6'. Guess the suit could add a couple inches.
Crab
said on 12/Dec/20
Looked pretty comfortably 1 inch over Bill Burr in the latest eps of Mandolorian, who seems very close to 5ft 10 himself. I think close to 5ft 11 is possible.

Editor Rob
I thought when he had a scene beside Denzel in Equalizer 2, he could seem at most 179cm.
KH
said on 11/Dec/20
Is he this tall? Watching the Mandalorian I have my doubts. Seems to come across about an inch shorter then this.
Jesse Ellen's
said on 15/Nov/20
Definitely 5'11 + and wears It proudly
Marky Mark
said on 10/Nov/20
Strong 5'11
Jake: 1.84 m - 1.85 m
said on 22/Oct/20
I do think he's right around the 180 cm mark. What an absolute legend.
Jake: 1.84 m - 1.85 m
said on 21/Sep/20
He is at least this height - around 5ft 11.
Sean73
said on 10/Sep/20
He looked a strong 2" inches taller than Gina Carano I men't.
xHysteria
said on 22/Aug/20
180cm morning
Jam Cherry
said on 4/Jun/20
Perhaps he's more close to 5'10.75" at 179.5 cm
Jkiller
said on 16/May/20
5'10.5 (179cm) is accurate
Yavian
said on 17/Apr/20
He looks 5'11" with boyd holbrook. Probably 5'11.5" morning height and 5'10.75" evening height
Rimbaud
said on 15/Mar/20
Rob, looking at this picture of Pedro with 6ft Charlie, would you say its an accurate picture of how a 5ft 10.5" person can look next to a 6fter? Or is there something in somebody's shoes or is the angle not great? I would have thought the difference would have been closer to that of Pedro to Affleck, maybe im just dreadful at gauging height haha
Click Here

Editor Rob
I think he might seem a little less than 179cm there, but then likely has a fraction looser posture.
Peter175
said on 17/Jan/20
His claim isn't bad. He can look more 5'11 than 5'10".
Nik Ashton
said on 5/Jan/20
@ Logan M Barringer - 5'9" flat is as average as a guy can get!
Logan M Barringer
said on 2/Jan/20
5'10" flat is perfect. Hes as average as a guy can get in regards to height!
6footTom
said on 29/Dec/19
Looks 5'10" flat next Carl Weathers in The Mandalorian, but could just be the helmet screwing the perspective on where his eyeline is supposed to be.
Sean73
said on 16/Dec/19
He looked a strong 2" standing next to Gina Carano in The Mandalorian.
TheBat
said on 13/Dec/19
Legit 5'10.5". Fantastic actor as well.
Man in Black
said on 7/Dec/19
I came here expecting to find him at 6' so I guess he must be very close to his claim of 5'11".
He's great in The Mandalorian. Really enjoying that.
5ft7SithLord
said on 1/Nov/19
Rob, you need to add him to Star Wars now. Same for Carl Weathers, Gina Carano, and Giancarlo Esposito. The Mandalorian show is coming soon.
Chk23
said on 29/Oct/19
So he's definitely 5'11
Jake: 1.84 m- 1.85 m
said on 19/Sep/19
I think he's what he claims. The full 5ft 11in. He's a very honest, down-to-earth, and incredibly likeable chap.
Tall Sam
said on 13/Sep/19
He again claimed recently 5'11" in a recent Wired interview with Oscar Isaac.
Henri_Plonk
said on 2/Sep/19
Only looks an inch and change shorter than Charlie Hunnam on the red carpet. This listing seems spot on.
The Horse of FUNK
said on 24/Aug/19
5'9"-ish. Look up some of the promotional event footage of The Mandalorian. 6'1" Carl Weathers consistently has about 4 inches on him during event and premiere appearances with no camera trickery.
PAN BERRY
said on 4/Dec/18
180 cm seems about right to him, I would give him a 5'11" actually !
Junior Hernandez 1990
said on 31/Aug/18
Unfortunately The Mountain is not 6'9 but more like 6'7 1/2 and Pedro is more like 5'10 1/2.
Shane minton
said on 24/Aug/18
Looked shorter than matt Damon in the wall
Some Guy
said on 25/Jul/18
Looked very weak 5'10 barefoot next to then 6'2 Charles Dance in Game of Thrones.
Tomas
said on 23/Nov/17
Looked 5'9" or so on Game of Thrones.
Jerry184
said on 14/Sep/17
Rob, i think he is 5'10, a weak 5'10
Animus
said on 8/Sep/17
On Game of Thrones he seems around 5'11" to me. He's a bit lanky, which aids the perception of his height, but I think he's around 180cm.
Rod
said on 3/Aug/17
Game of Thrones made me think he was 5'9
The Mentalist gave me the 5'10 vibe, but no way almost 5'11
Sam
said on 31/May/17
Looks inch shorter than Damon in Chinese wall. I guess Matt has the special boots on
berta
said on 22/Mar/17
is there really a full inch beetween hom andmatt damon? i thin there is maybe 1,5 cm
Dwight
said on 1/Jan/17
Please guys, Pedro is no more than 5'9.5. Compare his photos to Richard Madden and weak 5'11 DB Weiss. What's with these 5'11 exaggerations?
MD
said on 4/Sep/16
With 6'1.5" Boyd Holbrook. I'd post some others, but he's leaning/goofing around in the other shots where they look closer in height.
Click Here
Click Here
Tall Sam
said on 2/Sep/16
Yeah, saw some stills with him and Matt Damon and it's doubtful that Pascal is more than a fraction taller. He's more of a strong 5'10" I think than a true 5'11".
Guts
said on 2/Sep/16
@BT
Yeah i think saw the straight shots just right after i posted that. Actually think he's the same height as me.
Wakes up 181 drops to 180 after a few hours and then probably drops to 179.5/75 when heading to bed.
BT
said on 20/Aug/16
@Guts: In full body shots where the angle is straight-ish, Pedro is clearly taller by at least 1 inch, arguably 1.5.
Guts
said on 1/Aug/16
Just saw a photo of the cast of 'The Great Wall' all on a stage and it looked like Damon was taller, but looking at other photos of them next to each other i'd say Pascal Edges it. Think 179cm is more on the mark for him, No less than 5'10.
realheight
said on 16/Jun/16
5'9.75"/177cm
BT
said on 11/Apr/16
He can look a tad under 5'11 at times, but i'd be very surprised if he was only 178 cm range. Waiting to see if more pics of him and Matt Damon comes out soon.
BT
said on 10/Jan/16
@Tom: That "other dude" is Boyd Holbrook. He doesn't look a whole lot shorter than 6'2 range Adam Driver and Joel Kinnaman, so I'd bet he's 6'1.5 or so. Pedro looks reasonably close to 5'11 with him, he also looks comfortably taller than Matt Damon in promotional pics for 'The Great Wall'.
Here
Click Here
It's a small picture, but he's clearly taller than Damon.
Balrog
said on 13/Sep/15
I mantain my 179cm guess.
NickA
said on 11/Sep/15
I would like to know Wagner Moura's and Boyd Holbrook's height as well. Holbrook is listed as 188 cm, but I don't buy it. If you could look into some Colombian actors too, that'd be much appreciated.
Tom
said on 31/Aug/15
Hey rob pedro stars in a new show called narcos. I wanted to know your thoughts on wagners height and the other main cast characters on the show? I forgot the other guys name. But there is three lead characters, pedro, Wagner, and other dude??
[Editor Rob: not yet seen that show so can't really say much eyt.]
Aragorn 5'11
said on 7/Jul/15
On Graceland, it said he was 5'8".
Tom
said on 30/May/15
Rob why do you think Pedro is 5 foot 11. He didn't appear to be a tall guy in game of thrones???
[Editor Rob: I think he can look from 5ft 10-11 range]
Shamrock
said on 22/Mar/15
rob you met The Mountain right? is he getting a page?
[Editor Rob: yes at some point.]
Concerned 181cm
said on 19/Feb/15
How much do you suppose he weighs?
Sam
said on 2/Jan/15
Yeah, I think it's possible that Pascal is more 5'10.5"-5'10.75" than a strong 5'11" the more I see of him.
anon
said on 14/Dec/14
Click Here
i know he's leaning slightly but looks about 3-4 inches shorter than weak 6'1" stephen amell? i think a weak 5'10" is more likely thats being generous.
Bluehawk
said on 3/Nov/14
Yea, he is 5'11
Sam
said on 4/Sep/14
Just saw him pop up in an episode of Law & Order: SVU and he does look around this range, being about an inch shorter than Meloni (in the latter's last episode I believe). Not big now but Pascal was more slender looking at that time.
cole
said on 24/Aug/14
@RoDawg: Nice! You look quite similar yeah, maybe he's a tad shorter, but nothing under 5'10.5 like you say.
RoDawg
said on 4/Aug/14
Stood next to him at comic con and got a picture. We were wearing similar footwear and we seemed to be roughly the same height of 5'11. 5'10.5 is the minimum for this guy. Regardless, a genuinely nice and hilarious guy
TJE
said on 26/Jul/14
Well, I shouldn't completely rule out 5'9.5 for Conleth, especially because I haven't seen him in his prime, but that's the absolute highest he can be. It just so happens that he struggles to edge out Aidan Gillen (who I think isn't a full 5'9, probably 5'8.75). So I'd say Conleth fluctuates between 5'9 and 5'9.25 today.
Taking this into consideration, Pedro looks a good 2-2.25 inches taller than Conleth. Even if Pedro has 0.5 inch more footwear, that still puts him at 5'10.75-5'11. So the listing for Pedro is dead on.
TJE
said on 25/Jul/14
Well, here's something a little more relevant to Pedro.
Click Here
Rob, what do you think about the two pic I put up?
[Editor Rob: Pedro can look a couple of inches taller...around 5ft 9 range for Conleth is possible, he seems a guy although in 40's might have been a bit taller with better posture back in his 20's.]
TJE
said on 24/Jul/14
People are using all these GoT pics trying to prove Hill's over 176, and they don't even realize he's standing closer to the camera. Anyway, here's a good pic. Hill is standing closer to the camera, of course. Has maybe 0.25 inch on Gillen.
Click Here
SaveUsY2J
said on 23/Jul/14
@TJE:
Click Here
Standing face-to-face with Gillen, Hill does visibly edge him out when you factor out his hair advantage.
TJE
said on 20/Jul/14
I'm seeing more 5'10.75 than 5'11. Could be 5'11, but he's at least 5'10.75.
As for Conleth, I can't see him above 5'9.25. Sorry. Looked the same height as Aidan Gillen on GoT. The height differences between Gillen and the other characters is identical to Hill's. Although, Gillen might have a footwear advantage, but it would likely not be by much. And also, Hill has a little worse posture than Gillen on GoT. I'd say Conleth is 5'9 flat.
SaveUsY2J
said on 9/Jul/14
Yeah, always a kick in the teeth when they cancel this close to the event. But actors have unpredictable schedules and therefore nothing can be concrete until the day of the event. Disappointed that he, Sean Maher and John Ratzenberger all cancelled as I was really looking forward to meeting them.
Josh B
said on 9/Jul/14
Disappointing that he cancelled so close to the event :/ does this happen a lot Rob?
[Editor Rob: yes, last few weeks before an event you usually get a number of cancellations and usually ones I'd have met! For me there were 6 at this event I would have got who have cancelled and were worth getting for this site...]
Balrog
said on 5/Jul/14
Rob you finally meet him?
[Editor Rob: I will try to]
cole
said on 17/Jun/14
A page for Conleth Hill would be nice yeah!
Sam
said on 13/Jun/14
Rob, maybe worth adding Conleth Hill on his own page, somewhere close to 5'10", a bit under maybe?
[Editor Rob: I've been hoping he would do a con, I know he's been asked]
C to the D
said on 9/Jun/14
I'd give him, and always have done, a solid 5'10. Any pics?
Sam
said on 9/Jun/14
He might not be a strong 5'11" but Pascal usually appears to be over 5'9" for sure. 5'10.5" is the lowest I can see in general...
On the other hand, I don't know what's going here though next to GOT showrunners D.B. Weiss and David Benioff as he looks considerably shorter, although the D & D have a camera proximity advantage and I don't know of his posture, positioning and if there's a warping effect on the photo.
Click Here
For comparison, here's those two guys with 6'4" Jason Momoa
Click Here
Tom
said on 6/Jun/14
Saveus. Your getting fired up my friend. Okay I believe you, your right I'm wrong. You should take robs job. Jokes , rob your the best man keep up the good work.
Tom
said on 5/Jun/14
Saveus. Your perception of height is flawed. Hill is listed at 5'7".
Balrog
said on 4/Jun/14
Rob I believe Conleth Hill is 5'9'' - 5'9.5'' in that range, and next to Pascal he looked less than 2in shorter but of course it was only one scene, still think Pedro is 5'10.5''. He did an excellent perfomance of the Red Viper.
SaveUsY2J
said on 4/Jun/14
@Rob-
Click Here
If you discount Gillen's hair and compare the eye levels, Conleth does look slightly taller.
SaveUsY2J
said on 3/Jun/14
Tom, Conleth Hill edged out 5'9" listed Aiden Gillen in the earlier seasons of GOT. How the bloody hell can he be 5'7? Your perception of heights seems a little flawed.
[Editor Rob: I'm not sure there was really much between gillen and conreth, when people are very close, sometimes though one or the other can look a bit taller]
Jack
said on 3/Jun/14
@Tom Conleth Hill the actor who plays Varys is about 176-177 cm , no way only 5'7". He looked a bit taller than 5'9" Aidan Gillen. Pedro looked 1'5"-2 inches taller than him with heels. We don't know the size of his heel but I think he's at least 5'10" barefoot. I'd go with 179 cm.
Balrog
said on 3/Jun/14
No, Hill is 5'9" range, Pascal looked 5'10" range to him, 5'11" would be the max I could see him, but he's not under 5'10". 179cm for him
JohnGB
said on 3/Jun/14
Perhaps a similar height to andrew garfield? 5'10.5" / 179cm range.
Tom
said on 2/Jun/14
Saveus. When he was standing with lord varys. He had heels on that scene. And that actor is 5 foot 7. Pedro pascal was close to that guys height.
JS94
said on 2/Jun/14
I'd say he's more 5'9.5-5'10. On The Mentalist he looked the same as Simon Baker at times and sometimes smaller.
On Game of Thrones doesn't he have heeled shoes on? He looked 2 inches taller than Conleth Hill with probably the slight footwear advantage. Then again on Game of Thrones they all wear boots.
How tall is Conleth Hill? I've seen 5'7 up to 5'10 but I would say more the 5'8 range.
Sam
said on 2/Jun/14
I thought he pulled off this range on GOT...
SaveUsY2J
said on 2/Jun/14
@Tom- No, he's not even close to being that low. He's 5'10.5-5'11 range, 5'9.5" Conleth Hill was noticeably shorter than him.
Tom
said on 31/May/14
Hey rob I think he is 5 foot 9
Balrog
said on 31/May/14
5'10.5" is my guess for him. Still is a fair claim, it's rare to see actors claiming 5'11" and he is actually near to it.
Tom
said on 31/May/14
He is not 5 foot 11 hey rob. More like 5'9"?????