Wagner Moura's Height
5ft 11 (180.3 cm)
Brazilian actor best known for appearing in films such as Elite Squad, Elysium and as Pablo Escobar in TV series Narcos.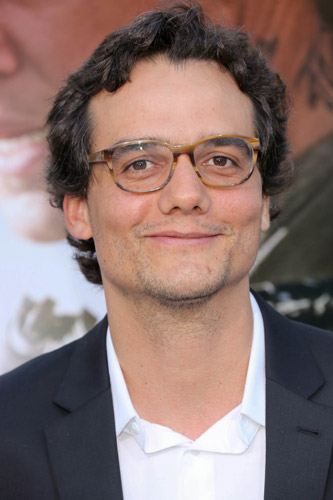 Photos by PR Photos
You May Be Interested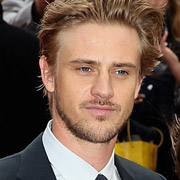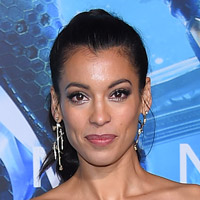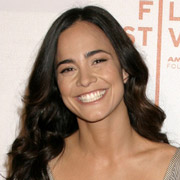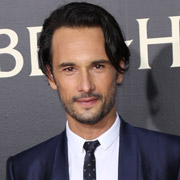 Add a Comment
21 comments
Average Guess (13 Votes)
5ft 11.12in (180.6cm)
184guy2
said on 14/Feb/20
5'11 in Brazil isn't that thing , maybe ten years ago , unless for woman of course
Peter175
said on 14/Jan/20
Narcos was filmed largely with a Colombian cast and the average height in that country cannot be above 5'8", which is why he's towering a lot of random people on the show as a typical 5'11er.
Nik
said on 5/Jan/20
In Brazil he is equivalent to a guy of 6'1" in the UK!
Escovar
said on 7/Dec/19
Maybe 181
Yoshinaka Neo + Andr? Ramos
said on 25/Apr/18
He and my cousin, Lázaro Ramos, made a lot of TV Shows and móveis together. Like Woman on top, with Penélope Cruz, Cidade Baixa e Ó pai ó.I've the chance to met him sometimes. I've 179cm, a bit taller than my cousin and Moura is really between 180cm/180,5cm to me. The first time se met I was only 174cm and was with my family só I didn't get real close to him. Was in the premiere if Ó pai ó.
NiBBBBa
said on 21/Apr/18
I think he might be 181 range. Looks a bit taller than just 5'11.
thievez
said on 3/Apr/18
Legit 5ft11
Boba Fett
said on 2/Mar/18
Looks tall in Narcos, honestly thought Wagner was 6'1" or something. Great show, BTW, reminds me of Breaking Bad.
Chrollo
said on 13/Feb/18
Hey rob can you do one for pablo escobar
jeja
said on 5/Feb/18
@Editor Rob : I am not sure on him.
About 5"6 maybe ?
rick
said on 1/Feb/18
Rob what would be your guess for real Pablo Escobar ? I was curious to know

Editor Rob
I am not sure on him.
Rod
said on 3/Aug/17
He is 5ft10 and a half, not a full 5'11 nor a 5'10
Andrea
said on 27/Sep/16
Yeah, he can look shorter than Pedro there but i think Pedro has got some camera advantage... They probably wouldn't be much different, you can argue they both would be more 5'10.5 than say a full 5'11... 5'10.5-5'11 is probably their range...
patron
said on 23/Sep/16
shorter than questionable 5'11 pedro pascal
Click Here
I'd give him 5'10.5 for now, he is not quite famous yet so we don't have the necessary material to give his height properly
Also, how tall was pablo escobar? he deserves a page here!
Andrea
said on 9/Sep/16
Yeah, he can pull off 6'10 when he plays Pablo... In reality, he probably isn't even the full 5'11...
Marcus
said on 8/Sep/16
I thought he was in the 6 foot range in Narcos.. goes to show how small all of his co-stars are, because he often looks really big.
Rampage(-_-_-)Clover
said on 7/Sep/16
Damn, I thought he was like 6ft3!
Michael
said on 4/Sep/16
It's funny how a 5'11 man like him plays Pablo Escobar a man who was only really 5'5 in real life. I will say his height makes him more of an intimidating Pablo Escobar though.
Jake: 1.84 m- 1.85 m
said on 29/Mar/16
He looks at least 5ft 11in in Narcos.
Andrea
said on 20/Jan/16
Lol, one simple quick answer! As i said, i have not seen enough to say he cannot be this mark or not but, here with 5'9 listed Diego Luna (whom i never heard of), it's hard to believe he is much more than 5'10 range...
Click Here
Editor Rob: he could look taller than damon in that film in the brief scenes although could look similar aswell with poorer posture, maybe 5ft 11 at most.
Andrea
said on 19/Jan/16
Rob, i'm curious... What made you choose this listing for Wagner?
I have seen Narcos and it's hard to say how tall he looks because he only has scenes with actors i don't really know... I just saw a couple of pictures with some Matt Damon and he doesn't look that much different...
In the show he looks a bit above average, maybe? I didn't pay that much attention to his height, to be fair... He really scares in the role of Pablo Escobar! Great actor!
Editor Rob: 181 I thought he could pull off