Pete Davidson's Height
6ft 2 (188 cm)
American actor and comedian known for Saturday Night Live. He once said
"I'm 6-foot-3, 140 pounds. I kind of look like I should be outside a car dealership flapping in the wind"
.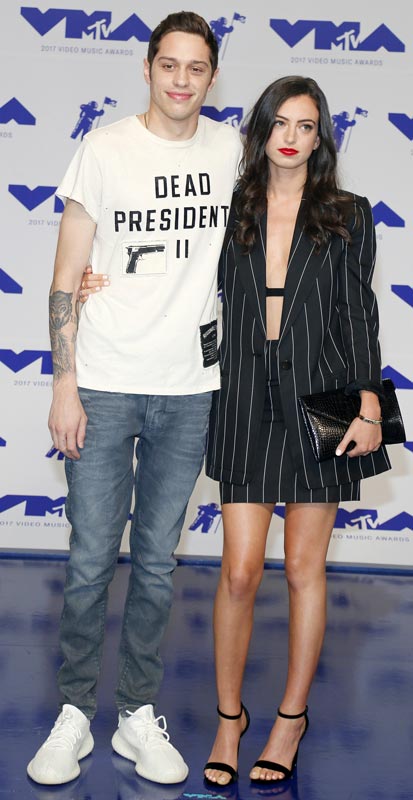 Pete and Cazzie Davis
Photos by PR Photos
You May Be Interested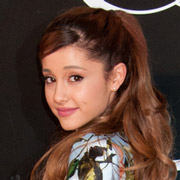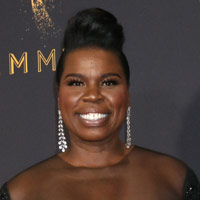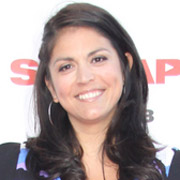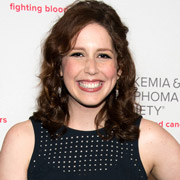 Add a Comment
39 comments
Average Guess (25 Votes)
6ft 2.06in (188.1cm)
Scott Gun
said on 12/Oct/19
He's taller than David Harbour, who's listed at over 6' 2".
Jonas Henrikssen,
said on 20/Aug/19
He is not 6"3 at that weight. He is 6"1 as listed on Google
Junior Hernandez 1990
said on 30/Apr/19
6'2 downgrade is good. I wouldn't argue under it. He can look 6'1 only if he slouch alot. Lol.
Jay
said on 26/Apr/19
Why does Google only have him as 6'1?
Dream
said on 17/Mar/19
@Junior
Surprisingly enough, Pete looks at least 6'2" with Peyton Manning.
Junior Hernandez 1990
said on 15/Mar/19
Def shorter than 6'2 1/4 Adam Driver.
Paul NS (6ft 0.5)
said on 22/Feb/19
I wouldn't think as short as 6'1.5 if he stood up straight. As I mentioned earlier he has ~3 inches on 5'11 guys like Faison and Louis CK. Adam Driver is one of the few times I've seen him look less than this. Will be interesting to see how he looks in The Dirt...
Ian555
said on 20/Feb/19
Rob I don't see this guy being taller than 6' 1" range. Don't really think he's that funny but compared with Adam Driver, who I think is 6' 2-2.5" range, he looks quite a bit shorter than him. Sure you can make a case with his slouchy posture but Adam looked to have a half inch footwear but still, I can't see Davidson being 6' 2", and definitely not 6' 3" which is just ridiculous.

Editor Rob
He can look sub 6ft 2, so it is a possibility, 6ft 1.5
Mrvain777
said on 8/Feb/19
When exactly did he make the 140 lbs claim? These days he looks heavier than that.

Editor Rob
He said that at age 21
DPH1995
said on 2/Feb/19
Weird how he's listed at 185 on google, I saw him and thought he'd be 6'3.
mark thompson 6'6
said on 31/Jan/19
google has listed him now as 6'1
Dream(5'9.5")
said on 25/Dec/18
Huh. He does hold extremely well with Peyton Manning.
Though, Pete's footwear looks really sketchy.
Paul NS (6ft 0.5)
said on 17/Dec/18
Just 6' is much too low. He was much taller than Donald Faison and wasn't towered by Peyton Manning. He's also easily got ~2 inches on Johnny Damon (who is obviously not his listed 6'2", but did look in 6' range with Trump a few years back). I'd guess he'd actually measure similar to Adam Driver, despite Driver appearing to make him look sub 6'.
Greg99
said on 4/Dec/18
Pete for sure is a tall guy, but unless Adam Driver is closer to 6'4" or he's wearing lifts in his SNL appearance, Pete's height is 6' even - our meister's usually infallible evaluations appears to be off here. Driver and Davidson are not even close to being comparable heights in the SNL appearance.
viper
said on 3/Nov/18
I was bigger than him when I was just
6-0 120. I wore size large shirts and medium size shirts were still too small on me. So I could believe even less for him. I could buy 130 for him.
viper
said on 3/Nov/18
He looks way shorter than 6-2 with Jonah Hill.
Click Here
Dream(5'9.5")
said on 4/Oct/18
He did look shorter than Adam Driver.
Tall Sam
said on 1/Oct/18
He looks shorter than Adam Driver but it's likely due to his slouchy posture and lower footwear. However, even if that wasn't a factor it'd be hard to believe there's much between them.
Click Here
Heidi McHeighty
said on 30/Sep/18
He looked shorter than Adam Driver in the SNL episode last night.
Nixon
said on 12/Aug/18
How long is his head?

Editor Rob
at least 9.5-6 range
Dream(5'9.5")
said on 25/Jul/18
Agreed. I can't see him as low as 6'2" flat. I'm not surprised he claims 6'3".
Dream(5'9.5
said on 7/Jul/18
What are the chances of 6'2 5/8" for Pete?

Editor Rob
It is a figure he has a chance of measuring. Like with any figure, some have a small range that many would agree upon, whilst others might have a larger range.
viper
said on 29/Jun/18
I could buy 135 for him in this photo
Dream(5'9.5")
said on 27/Jun/18
Pete could be closer to 6'3" with Bo Burnham. (Who looked taller than Kobe Bryant when comparing them with Michael Carter Williams.)
I don't think he's as low as 6'2".
Peter175
said on 23/Jun/18
Impossible that he's really 140 lbs.
At his height and frame, at least 155-165 range.
Christian 6'5 3/8"
said on 21/Jun/18
@so
180 is a joke. He's rail thin.
viper
said on 20/Jun/18
Lol 160. Again, I looked bigger than him in the above photo when I was 6-0 120. He looks 130 in the above pic imo.
Tall Sam
said on 20/Jun/18
Yes, hard to tell his height due to his poor posture.
MD
said on 20/Jun/18
While still very thin, he's visibly larger than he was even two or three years ago, which is to be expected given how young he was when he started. This looks about right. I'd have even believed 6'3", honestly. He is always shrinking himself down when he stands.
viper
said on 20/Jun/18
I looked bigger than him when I was 6-0 120.
Mayfield
said on 19/Jun/18
He kinda looks like a younger Clancy Brown, both guys similar in height...
so
said on 19/Jun/18
Probably about 180 pounds now 😂
spainmen192cm
said on 19/Jun/18
Rob, do you think he really looks 140 pounds? Maybe he was joking, he looks about 160 to me.

Editor Rob
Maybe a little exaggeration, but as I say I'm sure younger years he would have weighed it.
Allie
said on 19/Jun/18
He did look very tall next to Ariana. Just never expected him to be over 6'2.
How tall would you guess Cazzie Rob?

Editor Rob
Maybe 5ft 6 range
Borats Chicken
said on 18/Jun/18
rob, his weight is bull**** really..that would mean hes way underweight

Editor Rob
He probably weighed that much at some stage in late teens, but he probably is heavier than that now.
189Night
said on 18/Jun/18
He's really hard to pin down as he has the worst posture
Kkk98
said on 18/Jun/18
Rob how tall does the short dude look, here Are pictures of him standing with David laid.
David laid claims 6'2 and om his instagram (
Click Here
) he towers everyone he takes pictures with.
The shorter dude is dylan mckenna and he claims to be 5'8 1/2" how tall does he look in this pictures.
Click Here
Click Here
Click Here
Click Here

Editor Rob
Pretty much between 5-6 inches is possible
Dream(5'9.5")
said on 18/Jun/18
If he had a bigger head size, he would be taller.
Sandy Cowell
said on 18/Jun/18
Ten stone at 6ft2.5! Sheeeeeet!
It can't be easy to keep weight on when you're that tall, but I can say I feel sorry for him! It sounds exactly like the 'problem' I'd love to have!