Peter Boyle's Height
6ft 2 ¼ (188.6 cm)
American actor best remembered for roles in films such as Young Frankenstein, The Dream Team, Taxi Driver, The Candidate and Red Heat.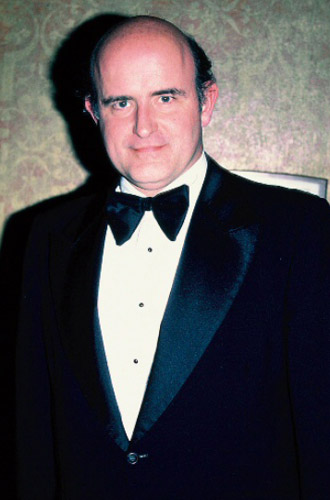 Photo by Alan Light
Add a Comment
32 comments
Average Guess (14 Votes)
6ft 2.75in (189.9cm)
Rampage(-_-_-)Clover
said on 18/Sep/19
In his prime I think he'd have beaten Ray by close to an inch
minigolfboi
said on 30/Jun/19
I would assume during Every Body Loves Raymond he would have lost at least 1 inch and in that show he looked 185-187 cm there. So probably 6 foot 2.5 peak
Rampage(-_-_-)Clover
said on 5/May/19
He little a shorter than Ray Romano so 6ft1 range at the end
berta
said on 7/Dec/18
he was a fraction shorter than david duchovny in a episode of the x-files from 1995.He cant have shrunk from 189-183 at that age? Maybe it was 1 inch lost in posture.
Lee168cm
said on 21/Jun/17
He didnt look that much taller than Robert deniro in taxi driver I'd have daid 3-4 inches max but thats it certainly not 5 and he was 41 in that film so wouldn't have started shrinking by then
Rampage(-_-_-)Clover
said on 1/Mar/17
In Taxi Driver he really makes DeNiro look inadequately short. I wouldn't have hesitated to say he looked 6ft3
Anon
said on 13/Jan/17
Looked taller than Raymond in the earlier seasons at times. Definitely a 6'2'' prime, minimum.
Rampage(-_-_-)Clover
said on 22/Oct/16
Rob, couldn't he easily pass for David Koechner's dad in that photo?
Editor Rob: yeah I see a bit of a resmblance
Rampage(-_-_-)Clover
said on 5/Sep/16
He wore massive lifts in Young Frankenstein. Standing on stage with Gene Wilder (RIP) he looks like a 6ft6-7 guy!
anon
said on 6/Jul/16
He probably was shorter than Romano on Raymond but No way 2 inches unless you mean the latter episodes of the series, they were fairly close, Remember also Romano had hair and footwear advantage im sure of it mostly, Boyle was bald ping pong as kevin said was close and Italy episode I remember there was a scene where Romano and Boyle both got into the bed in socks and He didn't look shorter than Romano but It was very hard to clearly tell the difference, I think 6'2 peak for Boyle is fine, He was likely a 6'1 guy When in raymond around that range and looked barely 6'0 by the end .
Great Actor, along with Garrett he was my favourite on the show, rip peter
kevin
said on 1/Aug/14
He was likely in the 6'1 range on Raymond in some scenes he and Romano were very close in Ping Pong they stood face to face and looked same height there was an episode in Italy where they got in bed together both in socks and Boyle did not look shorter He was likely 6'2 at peak for sure, Romano looks around 6'2 on the show
1.85 m, 83 kg
said on 18/Jun/14
I think a 6'1 1/2" peak estimate would be more accurate. It's still a strong height especially if you're not thin. I mean, look at the size men like Jim Caviezel hold on screen.
Sam
said on 13/Jun/14
This guy had crappy posture a lot, he makes Robert De Niro look 5'10" minimum in Taxi Driver since he's standing a lot looser. He looked 6'5"-6'6" range next to Gene Wilder in lifted boots as Frankenstein's monster in Young Frankenstein, which (unlike the originals) Mel Brooks made no attempt to hide.
1.85 m, 83 kg
said on 12/Jun/14
A solid 2 inches shorter than 6'1 1/2" Romano in ELR. Is it possible to lose 2 3/4 inches by the time you're in your 60s? I don't think so.
[Editor Rob: it would seem unlikely, but Boyle was taller than Duchovny I'm sure in an episode of x-files, maybe not much though.]
Chris
said on 10/Mar/14
yeah probably 182 before he died... wish he was still alive really funny on Raymond.
Bosnia
said on 26/Dec/13
Watching Everybody loves Raymond I always thought of him being 183-185 cm tall, since he was allways shorter than Romano.
Lenad
said on 4/Sep/13
6'1 range on Raymond. 6'2ish prime always looked tall
Rampage(-_-_-)Clover
said on 21/Jun/13
At least 6ft2 peak, but 6ft1-1.5 in ELR.
Jordan207
said on 14/Aug/12
6' 2.25" is also my height as well, 188-189cm, but I believe that was his peak height. He was 6'1" when he died.
nice guy
said on 19/Jan/12
6'1 flat 6'2 with shoes on
Sam
said on 17/Nov/11
Where did the extra quarter come from, Rob? I think he probably was a true 6'2" although next to Robert Mitchum and Robert De Niro he looked to not quite hit that mark, maybe due to loose posture
Martyr
said on 14/Nov/11
Taller than Bill Murray (had at least an inch on him) in 1980 where the buffalo roam. Great actor. Can look really close to 6'3 in his prime.
dicksock
said on 28/Aug/11
6'2" seems right for his peak. He was probably 6'1"/6'1.5" by the time he started ELR. By the end of the show he was probably around 6'.
DeEs 5-11 and 3/4
said on 21/Mar/11
NO way. even in Young Frankenstein he was 6'1ish.i think 6'1 1/2 max and 6'0 1/2 before his death. here he is next to Ray Romano whos about 6'2. inch or so difference.
Click Here
Rampage(-_-_-)Clover
said on 22/Dec/10
Probably closer to 6"1 when on Everybody Loves Raymond...
anonymous
said on 11/Nov/10
Boyle during his prime, maybe a little over 6'2'' but he was 6'1'' max during the last season of ELR. Probably 6'. Ray Romano definitely is no more than 6'2'' and Garrett would be lucky to reach 6'7''
simon
said on 12/Apr/09
Peter Boyle 6'2 or 188 cm, Robert is 6'8 1/2 and Ray Romano is 6'2 1/2,
Jay Sherman
said on 6/Mar/09
6'2?! Woah, Robert must be Very Tall then...
david
said on 24/Aug/08
Peter boyle was 6'2 on raymond he was smaller than ray romano by an inch maybe, ray is 6'2 1/2 or 6'3 and brad garrett is 6'9, peter was 188 cm tall which is 6'2 in feet he was a gifted actor and a legend
R.I,P PETER BOYLE
[Editor Rob: can you please use one name and I would let you post, if you keep changing your name every comment it annoys me a little!]
thekiddd
said on 18/Apr/08
Strong 6'2" in prime. But he was about 6'0 1/2" in Monsters Ball. Rob never seems to say the current height of disceased actors.
Ray
said on 7/Jan/08
He was in an epsiode of the X-Files. He stood face to face with Duchovny and was the same height...though Duchovny had the big hair back then. I'd say he was close to 6'2" in his hey-day but not any more than that.
mcfan
said on 15/Sep/07
Yeah, he was this height back then. Before he died maybe 6'0...6'0.5.