Peter Falk's Height
5ft 6 (167.6 cm)
American actor, best remembered for his iconic role as Detective Columbo in the TV series Columbo. In film he had memorable roles in The Princess Bride, Wings of Desire and A Woman Under the Influence. In a 1981 article it mentioned that
"Little did the 5-foot-8 Falk know that being short was a plus in the eyes of 5-foot-8 Shera [his wife]...'I always went out with short guys. They'd come over - and give me a look up - and they'd be very nice...as if they had to try harder because they were short'"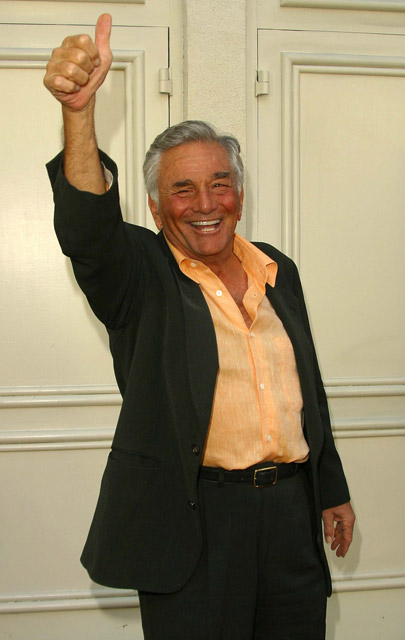 Photo by PR Photos
You May Be Interested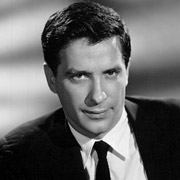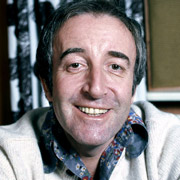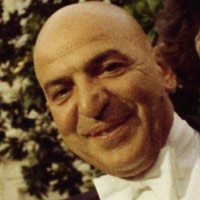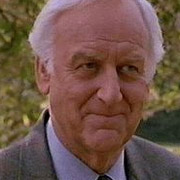 Add a Comment
44 comments
Average Guess (13 Votes)
5ft 5.88in (167.3cm)
Miss Sandy Cowell
said on 23/May/21
I saw Peter again with Jessica Walter and the 'towering' I said a few minutes ago was somewhat of an exaggeration. Peter looked around 5ft5.75/6 in this 1974 episode - no less.
I'm giving the late, amiable legend 5ft6. 😁👌🌞
Rapha
said on 15/Jan/21
Hi Rob
It seems he held well to his peak height even at an advanced age.

Editor Rob
yeah I think he did!
Miss Sandy Cowell
said on 16/Sep/20
The lovable Peter Falk was born 93 years ago today. Hard-working Peter made 69 episodes of Columbo, as well as films, and passed away at 83.
His scruffy appearance in Columbo just made him all the easier to like. We women felt the urge to look after him, his brain always being miles away on his work, and my, was he good at it!
Columbo/Movie Star Peter gets 5ft6, peak height. XX
RIP Peter Falk 🕯️
16/9/27 - 23/6/11
Ian C.
said on 7/May/20
One of Lieutenant Columbo's gifts was that he was small. His method depended on being underestimated by the confident, upper class murderers he set out to catch, and being short was an advantage in that regard. If Columbo had been a large, athletic man, the show wouldn't have been so entertaining.
Miss Sandy Cowell
said on 16/Sep/19
Ah! Today would have been Peter's 92nd Birthday.
I reckon Peter looked about 5ft5.75 in 'Columbo'. I once saw him in a film amusingly entitled 'Murder By Death', and I'm pretty sure Peter Sellers was in it too. It was, of course, a comedy! Peter will have been 48 or 49 then, but I don't remember thinking whether or not he looked any taller than he did in his popular, star-studded detective series, though he was doubtless less disheveled!
Peter gets 5ft5.75.
RIP Peter XXX 🕯️
Caruso Victor
said on 14/Jun/19
@BRADLEY...Yes Nimoy got caught right at the very end. Loved that episode...my favourite Columbo offering.
Fall looked no more than 5'6 to me while doing Columbo but I suspect that was a deliberate thing in order to make the guys he was trying to catch look even more impressive with their greater height. Therefore when the little fella finally catches them their fall from Grace looks even more dramatic...A "how the mighty have fallen" kinda thing. So I'm sure Falk was slouching his way through most of the episodes, and I wouldn't be surprised if some of the guest stars were wearing lifts. (William Shatner was but this was part of the plot where Columbo said Shatner's character would be his height if it wasn't for his lifts.)
I would guess Falk was a comfortable 5'7.5
RichardSpain
said on 3/May/19
Between 166 and 168cm barefoot
diavolo
said on 15/Dec/18
Never really looked full 5'6" in Columbo. Even shortish guest stars like 5'7" John Cassavetes looked tall next to him. I'd say Falk was more like 5'5" or 5'5.5".
Bradley
said on 25/Aug/18
I'm looking a photo with my father around '68, he's 5-6. Leonard Nimoy had him by 6 on a Columbo early '73 episode, no lifts. Still can't figure out if Nimoy got caught in the end.
Meltdown
said on 4/Aug/18
I think it is quite obvious that he was 5'6 peak height and statistically he would have shrunk to about 5'3 in his 80s considering. Still iconic performances as Columbo that rival anything in TV syndication history.
John Doe
said on 10/May/18
Probably about 5'7" in shoes. 5'8" in shoes means 5'9" and he's obviously not that tall in Columbo, as 5'9" isn't short just a little below average height.
tree
said on 2/Jan/18
I hope you will be able to find it Rob
tree
said on 31/Dec/17
[Editor Rob: I remember I had a photo of him beside a height chart from 1989 I think, Here, maybe he was 5ft 7 in shoes at that time.]
Can't see the photo Rob :(
I wonder how much height his shoe gave if only 1 inch he was still 5ft6 at the age of 59.

Editor Rob
ah, another example of link rot. I have the photo somewhere in my house, but would need a week to find it probably.

You can never rely on links to other sites staying up indefinitely. Sites vanish, url structures change.

I have tried to keep the same url's for stars so links from other sites to whatever page on this site won't end up dead links.

Anonymous
said on 2/Dec/17
peter falk did look 5.6 in the pilot episode of columbo,5.8 is too high for him.
Johnny
said on 20/Sep/17
Hey Rob, add A Woman Under the Influence in the movies' list.
Sandy Cowell
said on 13/Feb/17
I find it hard to believe he was as tall as 5ft6. I think his peak height was more like 5ft5, so I'll vote for halfway between the two heights - 5ft5.5, though later he must have been smaller!
I still enjoy watching his 'Columbo' series now, decades after it was made! There are so many guest stars on it too, so I'm going to do some comparing and then I'll get back!
Phil
said on 12/Nov/16
Just one more thing. He was 5 foot 5.5.
I love Columbo.
KB
said on 6/Sep/16
I saw him at a Laker game in the early 90's. He stood right beside me I even touched him. I'm 5'6" and was wearing platform boots and I towered over him. He was approximately 5'3".
The Exorcist
said on 15/Apr/15
@Deuce:
That's a great vid! Agree she is under 5'6"...I think both of them are, but man she rocks as a brunette! What a beauty!
Deuce
said on 15/Apr/15
Correction: She's listed at 5-6.5 But I still think he was under 5-6.
Deuce
said on 14/Apr/15
Needs a downgrade. I have a clip of a Columbo episode where Falk (age 51) is in shoes and Kim Cattral (age 22) is barefoot. At a couple points you can see her bare feet and his shoes. Kim Cattral is listed at 5'6" on this site. Falk barely edges her out in that scene...which makes him about a good half inch shorterthan Kim Cattral if he were barefoot.
Click Here
Simon 'Kids Size' Regan
said on 15/Oct/14
Looks 5 ft 6.25 at times? Potentially needs an upgrade?
davo
said on 1/Oct/14
He was brilliant as Lt.Columbo. One of the greatest shows ever.
diavolo
said on 8/Mar/14
He was slauching all the time with a very bad posture (probably exaggerated in the Columbo character), which made him look much shorter than he actually was.
OBSERVANT
said on 16/Nov/13
LOVE THIS GUY. HE NEVER HAD TO LOOK TALL TO MAKE A BIG IMPRESSION ON SCREEN.
IKNOW
said on 20/Oct/11
peak 5'8". Columbo was one of the best crime fiction television film series of all time. RIP Peter Falk.
kbarts
said on 4/Aug/11
RIP Mr. Falk
guyfrommars
said on 30/Jul/11
Robert Conrad was never 5'8" (173), he was 5'6" (168), just like Peter Falk. Also, Falk was the same height as 5'6" Bruno Ganz in Wings of Desire. R.I.P. Peter.
Parker
said on 30/Jun/11
Absolutely loved Columbo
R.I.P Peter,thanks for the great entertainment.
Tommie
said on 24/Jun/11
RIP Mr. Falk
mike
said on 29/May/11
He probably looks shorter than what he really is because he has short legs with a big head and upper body.
jtm
said on 4/Feb/11
5'5.5-5'6 at his prime.
Anonymous
said on 1/Feb/11
a weak 5'6. The women always seem taller than him and even with heels should not be 2 inches taller.
leonari
said on 13/Jan/11
Alex: Are you joking?
bruno
said on 30/Nov/08
Peter Falk is a great in Columbo! btw he looks like 5'7"
Rut
said on 11/Jul/07
He's about 80 now..so, nothing well in his 60s..
guyfrommars
said on 11/Jul/07
Click Here
A better picture of the two, standing next to each other.
guyfrommars
said on 11/Jul/07
Click Here
Falk with Bruno Ganz in Wenders' "Wings of Desire". Ganz is usually described as being 5'6".
Tubbs
said on 30/May/07
Falk still looked 5'6 next to 6'2" Paul O grady yesterday, he did look shorter in Columbo, but that was due to the slouch. In other stuff he's done he has always looked 5'6", 5'6.5" region. I don't think he has lost much height, which isn't too bad for a guy who's 80 this year.
ForensicNYC
said on 16/Aug/06
5'6"?...He was 10ft. tall when this came out...great worker and achiever...
Click Here
leonari
said on 27/Dec/05
I see. Yeah magazines write the first height that comes to their minds...Jennifer love Hewitt as 5'8" is even funnier than Falk at 5'9".LOL
leonari
said on 27/Dec/05
WHAT A JOKE!!! Falk was never 5'9" no matter what some stupid Cigar magazine claims. Come on ROB DON'T TELL ME THAT YOU belive this crap! The guy is clearly 5'6" and nowadays probably shorter.

Editor Rob
yes of course I don't, but I like to note some of the height descriptions from magazines now and again, just to illustrate. i.e. the description of Jennifer Love Hewitt as 5ft 8 ;)
CelebHeights Editor
said on 27/Dec/05

No, it's not 1st April,
"In spite of his size, the five-foot-nine Falk also made the town basketball team"
-- Cigar Aficionado
James
said on 17/Feb/05
Falk is 5'4" tall now.