Peter Greene's Height
6ft 2 ½ (189.2 cm)
American actor best known for roles in films such as Pulp Fiction, Judgment Night, The Mask, Under Siege 2, The Usual Suspects, Clean, Shaven and Ticker. On TV he appeared in The Black Donnelly's.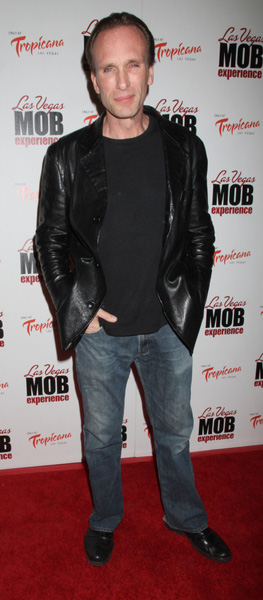 Photo by PR Photos
Add a Comment
22 comments
Average Guess (8 Votes)
6ft 2.94in (190.3cm)
Willis Christian Macaraig
said on 28/Apr/20
If Peter and i both take of our shoes people will say that he is taller than me because i am 186 cm tall without my shoes/slippers and he is 189 cm tall without his shoes/slippers.
Willis Christian Macaraig
said on 3/Mar/20
Peter Greene looks between 6'4" and 6'5".
Sandy Cowell
said on 21/Feb/19
I wonder if Peter stuck an 'e' at the end of his surname in case he ended up getting mixed up with Peter Green from early (and best) Fleetwood Mac?
His face is indeed familiar, but although I have seen 'Pulp Fiction' many times, I can't for the life of me think of what he plays, but I think it's coming back as I write this... 😖
I will agree with the average 6ft2.75, even though he doesn't look quite as tall as that in the picture.
josh jeffords
said on 7/Mar/17
Damn this guy is creepy even if you havent seen Pulp like leary clearly has bad posture he is at least an inch taller than him.
He looked at least an inch over the biggest of the baldwin clan that clears 6 2 easy.
In the very bad sequel to under siege he towers several 6 ft posers, and is under seagal.
He also was taller than the massively over listed cannuk in mask. "jim carrey"
Rampage(-_-_-)Clover
said on 19/Feb/17
I can't find the scene but you can see that he was noticeably taller when Willis confronts him with the machete
berta
said on 7/Feb/17
voooov never realised he was this tall i havent paid that mutch atention to him but if i just should guess something from back in my mind i would have thoug 185 maybe. but as i said have never really thought of him
James B
said on 14/Aug/16
Looks like kristin Scott Thomas twin brother lol
collector
said on 6/Mar/15
A weak 6' 3", this guy has terrible posture.
Andrea
said on 16/Jan/15
Rampage, could you post the scene you're talking about? As far as i remember, there wasn't any way you could compare Bruce and Peter...
Rampage(-_-_-)Clover
said on 15/Jan/15
Arguably the tallest actor in Pulp Fiction. In that infamous rape scene before he gets shot by Willis he has 3in on him.
Fog
said on 14/Nov/14
Greene was in the 2010 film 'The Bounty Hunter' which also starred Gerard Butler and Jennifer Anniston. I watched it recently and he looked about an inch taller than Gerard Butler, who is 6'1 ish, when he stood up straight behind him at the end of the film. He tends to look slouched quite a lot of the time which i guess is why people think he is shorter. 6'2.25- 6'2.5 seems good for him.
Dmeyer
said on 11/Nov/14
I thaught he was 5'11 i was off
Rampage(-_-_-)Clover
said on 6/Nov/14
189-190cm range in The Mask and Pulp Fiction
184.3cm
said on 6/Nov/14
Used to think he was 6'2 188cm. Has really got a sleazy , nasty look to him in movies. Im sure hes really a nice guy though.
Uh-Oh
said on 5/Nov/14
His head helps him clear the 6 foot mark.
Judd
said on 5/Nov/14
6'2.5" is really possible...in the mask he was a bit taller than Jim Carrey, who's a tricky guy but i will bet he can't be under 6'1" for sure!
Connor183
said on 5/Nov/14
Rob why does Peters head look really big in this pic?, has the pic been morphed or something?
[Editor Rob: just the perspective really, a bit like how Arnie's photo on this site is a more compressed lower body shot.]
Sam
said on 4/Nov/14
Could you add Clean, Shaven to his credits? His breakthrough role and one his few leading roles.
the shredder
said on 4/Nov/14
I use to think 6 '5 going by Denis Leary at 6 '3 lol.
Sam
said on 3/Nov/14
I think he had an edge on Jim Carrey and Dennis Leary but I could have seen this guy as 6'2" flat.
Arch Stanton
said on 3/Nov/14
Rob can you add The Usual Suspects and Ticker? There's a typo on Under Siege BTW. Generally yeah I thought he looked 189 but in thinking about it wasn't he a bit shorter than Everett McGill in Under Siege? In Ticker he did seem a good 3 inches shorter than Seagal for some reason! He is perfectly suited to those types of Seagal movies though, genuinely seems badass.
jtm
said on 3/Nov/14
surprise he is this tall.