Peter Hermann's Height
6ft 5 (195.6 cm)
American actor, known for playing Trevor Langan on Law & Order: Special Victims Unit. Mariska Hargitay said
"My husband is 6-foot-5, so I am expecting a big baby"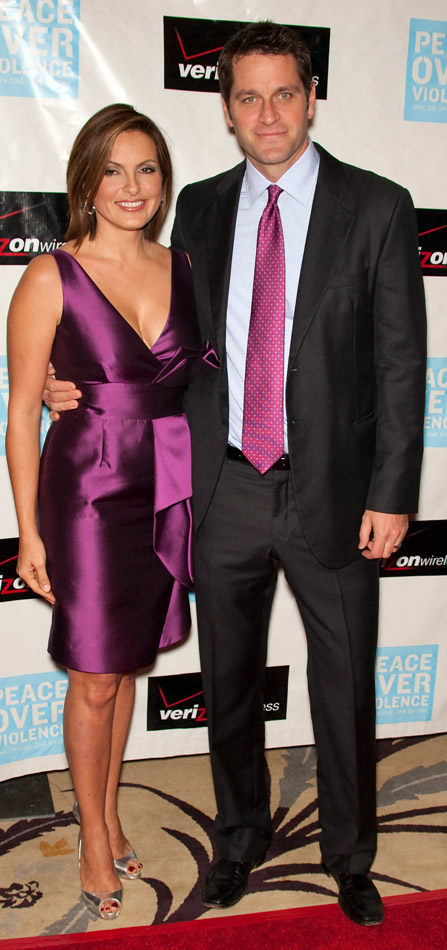 Photos by PR Photos
You May Be Interested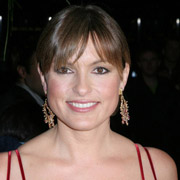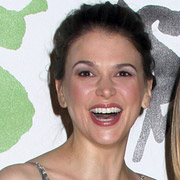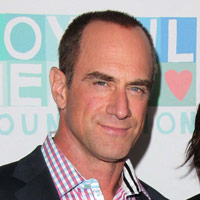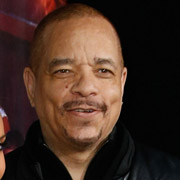 Add a Comment
25 comments
Average Guess (8 Votes)
6ft 5in (195.6cm)
Chris Junior Hernandez 1990
said on 28/Nov/19
He can look both 6'4 3/4 and 6'5 in Younger but look 6'5 in A Gifted Man.
Canson
said on 14/Jul/18
He looks a more decent 6'5" than most others listed that way or claiming it. Looks close with Tiny Lister honestly
Junior Hernandez
said on 13/Feb/18
@Pat Patterson He look more like flat 195cm than 195.6cm.
Pat Patterson
said on 21/Jan/18
I was thinking that the 6'5 actor is actually taller than his wife Mariska Hargitay who is 5 ft 7 and half inches tall and that's the point though but maybe Peter is a weak 6'5 not a strong 6'5.
Junior
said on 21/Aug/17
He look a weak 6'5 with 5'9.25" Mel Gibson.
Canson
said on 27/Apr/17
Meant to say 195 guy who holds 6'4 7/8
Canson
said on 25/Apr/17
@SJH: to me looks a better 6'5" than most others listed here like Vince Vaughan or Tim Robbins or mangianello. Maybe he's a 197 guy who holds like 6'4 7/8 he looks within a fraction of Howard stern imho
S.J.H
said on 1/Oct/16
More i see him he doesn't fit in 6'5 at most 6'4.5 especially a few picture taken with 6'4 jeff goldblum look the same height or fraction taller
bobbyh3342
said on 22/Sep/16
had a solid 2 inches on tom selleck in blue bloods
bobbyh3342
said on 22/Sep/16
strong 6'5
wondering
said on 4/Oct/14
I believe it goes Taylor, Isaac, then Zac. They have smaller builds so it's difficult to jusdge if one is really 6 ft. or over.
marc
said on 16/Mar/13
the date of wich he stated he and taylor are the same height must be in late 98 or 99 cuz that's when Taylor caught up to him
marc
said on 16/Mar/13
Isaac is shorter than Taylor by a little bit and Zack is shorter than isaac a little bit its clear on the album cover of shout it out
marc
said on 29/Oct/12
taylor is the tallest now and zack remains the shortest but not by a lot though
LAN Jiao
said on 23/Oct/11
Mel Gibson listed here at 5'9.5 n had a full head shorter than Hermann in edge of darkness. Hermann should upgrade to 6'7 top.
LAN Jiao
said on 19/Sep/11
his not old and not believe to be shrunk. he never look much like 6ft5er, but possible 6ft4-6ft4.5 real height. look similar tall as vince vaughn.
ANDREA[ITA]
said on 12/Sep/11
6'5 when he was young, now hes close to 6'4!
Someone on Crack
said on 21/Mar/11
I just watched a 30 Rock episode, "The Head and the Hair," and Peter Hermann was on it. On one of his lines, he says he's 6'5".
Rampage(-_-_-)Clover
said on 23/Dec/10
6"5(196cm) at his peak...
Today he's nearer 6"4, 193cm-194cm
Wes S.
said on 5/Jun/09
I met Taylor in Shreveport, Louisiana and he is taller than I thought.
6 ft is a fair assessment for him
mimi
said on 7/Jul/08
taylor is like 6'1,or 6',,isaac height is not more than 6',zac,maby 5'10
Nicole
said on 29/May/08
Isaac is taller than Zac for sure. Zac looks to be about 5'10. I don't know why some people think that he is taller than Isaac. Well atleast everyone knows tay is a bit taller than Ike.
ROO
said on 12/Jan/06
ISAAC IS ABOUT 6'0'', BECAUSE HE IS TALLER THAN ZAC DEFINITELY AND ONLY A LITTLE SHORTER THAN TAYLOR.
Maura
said on 18/Nov/05
Taylor is approximately 6 feet tall, so he says. Isaac is 5 feet 11, Zac is 5 feet 11 also. As far as weight goes Zac admitted to weighing 185 lbs. But both Isaac and Taylor are 160 at best. Shoe sizes? Isaac is 11, Taylor is 10 1/2 and Zac is 10.
Jeff
said on 19/Aug/05
I think both Taylor and Zac are taller than Issac now