Mariska Hargitay's Height
5ft 7 ½ (171.5 cm)
American actress, best known for playing Olivia Benson on Law & Order: Special Victims Unit. In a 1997 interview she said
"I'm 5 feet 7 ½, and [weigh] about 120,125 [pounds]"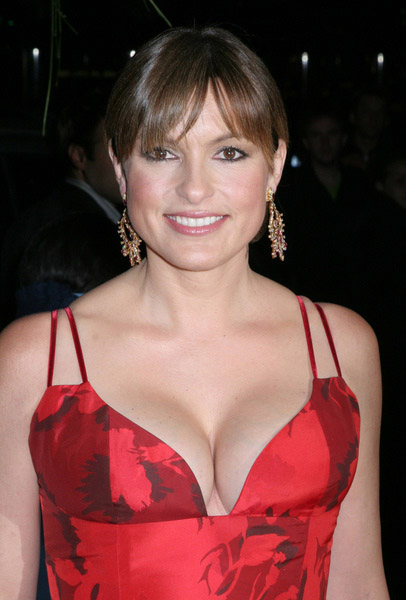 Photos by PR Photos
You May Be Interested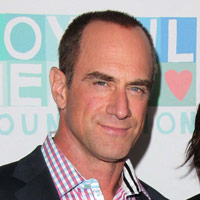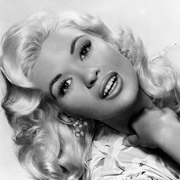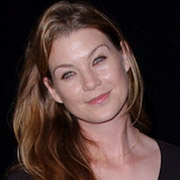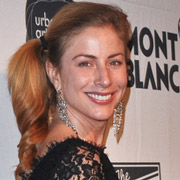 Add a Comment
80 comments
Average Guess (20 Votes)
5ft 7.63in (171.8cm)
patcoco89
said on 28/Feb/21
wow, MH looks good and healthy at 57 years old and she's still a 5'7 actress but 5'7.5 and I was thinking about her height but i wish they downgrade her height a little bit but not really so I hope someone will reduce her height next year because of the older age and i know she is in a good health and perfect height right now so by the next year, she's going to shrink a little bit but not a lot and she is still a little bit shorter than her former SVU co-star Christopher Meloni who is 6ft and now stars in his new L&O Spinoff series L&O: Organized Crime and her husband Peter Hermann who is 6ft5 who stars in his TV Land series Younger.
Miss Sandy Cowell
said on 23/Jan/21
🎈💐🎂 Happy🎊Birthday🎊Mariska! 🎂💐🎈
Many Happy Returns to Mariska Hargitay on her 57th Birthday.
I'm going with 5ft7.5, which, according to the average vote, is a dribble of a drop in height. Perhaps next year I'll consider reducing the actress's height a bit, but she still looks fit and healthy, so hopefully has maintained her height very well.
🎈💐🎂🎊🎈💐🎂🎊🎈💐🎂🎊🎈💐🎂🎊
misterpatcocop89
said on 14/Oct/20
i've got something else on my mind about Mariska's Height: i've already said that she's a 5'7 actress but i'm saying is that she's not that tall but she's short on some scenes on SVU with any other actors who are taller than her like more than 6'0 actors who have guest starred on SVU and she stands next to her Husband, Peter Hermann who is 6'5 [and he's taller than her]. I'm thinking that she is shrinking by now, I think. I'm not sure. I think she's lost a little height because of a little older age but she's not in her 40s anymore 'cause she's in her 50s still but she's not that old yet but in her 50s makes her feel a little older but she's not 60 yet but she's looks pretty good at 56 right now.
pe.patterson1
said on 29/Mar/20
I got somthing on my mind about Mariska's height: MH is still a 5'7 actress not 5'8! but google and yahoo website listing is still wrong about put her at 5'8 not 5'7 and i think that she used to be strong 5'7 now a weak 5'7 and I wish that google and both yahoo can change MH's height from 5'8 to 5'7 but although she's not 5'10 or 6ft like her former L&O: SVU co-stars: Christopher Meloni And Danny Pino.
patepatterson1 [pep's celeb height cals]
said on 27/Feb/20
wow, she's already 56 and she's looks pretty good and hot too!. My thoughts are that's she is still 5'7.5 but i think probably she lost a little height/shrunk a little. I think my calculations of the height is a little too low or little more. last time i looked on the picture is on my istagram account and i saw her with her husband Peter Hermann at last year's Turkey Bowl and i think she went down to over 5'6 i guess. It might be the older age.
Miss Sandy Cowell
said on 23/Jan/20
🎂💐🎉 Happy Birthday Mariska! 🎉💐🎂
Birthday Greetings to Mariska Hargitay, who today celebrates her 56th Birthday.
5ft7.5. 😁👍🎁
🎂💐🎉🎁🎂💐🎉🎁🎂💐🎉🎁🎂💐🎉🎁
patpatterson1889
said on 5/Dec/19
wow, how did MH got shorter? well, i didn't know when she went down to either 5'6.75 or lower and I look at the picture on my instagram account when she stands next to her husband Peter Hermann when they at the 2019 Turkey Bowl and she stands at 5'6.5 or lower. The Question Is that i wrote down maybe because the older age.
Pman E. Patterson
said on 4/Oct/19
yep. MH is 5'7.5 and i couldn't tell how many centimeters in feet and inches she is so maybe i'm correct though, she is 5'7.5 and she is a little bit shorter than shaq o'neal [the 7'1 ex-basketball star] and her husband Peter Hermann [the 6'5 actor].
Pman E. Patterson
said on 4/Oct/19
yep. MH is 5'7.5 and i couldn't tell how many centimeters in feet and inches she is so maybe i'm correct though, she is 5'7.5 and she is a litte bit shorter than shaq o'neal [the 7'1 ex-basketball star] and her husband Peter Hermann [the 6'5 actor].
PEP91889
said on 11/Aug/19
yep. You're right Rob, MH is 5'7 for sure and she has lost a little bit of height.
Peak height: 5'7.5
Current: 5'7
Pat 5'11-6
said on 31/Jul/19
yeah, I think something's not right there. I think someone is complaining about MH's Height and I thought someone is saying or thinking that she claims to be 5'7.75 for minute or second there. My Consideration fact is that she is 5'7.5 back in 1982. Although, She used to wear some kind of footwear with heels with it in the SVU show to make her 5'7.75-5'8 but in the matter of fact, she appears to be wearing some kind of wide footwear to make her both taller and shorter in both SVU scenes. I think MH has shrunk because of her little older age though but she will be 60 in 5 years. Yeah, I think her current age made her shrunk and her height is still 5'7 1/2 though but she went down to 5'6 range close to 5'7 and she still wears widely footwear in SVU Show.

Editor Rob
She might have lost half inch by now and be 5ft 7 today
Christian 6'5 3/8"
said on 19/Jul/19
@Nik
Yeah, it goes to show you that more people who voted thought that she was taller her claim. Not saying that 5'7.75" is impossible for her, but most people who measure that just round up to 5'8", so the chances are slim.
Tall Sam
said on 17/Jul/19
Hard to say she's convincingly and noticeably shrunk, sometimes her footwear seems to vary widely on the show and that can make her taller or shorter scene to scene.
DoublePDouble09
said on 16/Jul/19
OMG, I think MH shrunk an inch. might be somewhere around an little older age so I think she's around about in the 5'6.75-5'7 edge and i've seen some new pictures of the L&O SVU on instagram and i've seen that have might been MH has shrunk a little but she looks good though. Although, she's a little bit shorter [but not that short] than Ice-T and Peter Scanavino and her Husband Peter Hermann. I think my vote is MH is in the 5'7 range and looking good at 55.
MH height:
5'7-5'8: In Shoes
5'5-5'6: Barefoot
misterppat11
said on 29/Jun/19
Oh Yeah, MH looks pretty Darn good at 5'8 but 5'7 range and I think stickin' with the 5'7.75-5'8 and oh my godsh, her husband Peter, he looks pretty good, he and MH are both looking amazing though.
Caruso Victor
said on 13/Jun/19
WOW!!!!!! This woman is the hottest thing since the great fire of London!
5'8 easily!
ppat989_11
said on 24/Feb/19
I think the listing is still wrong. Google and other websites listed her at 5'8 not 5'7 though But they should've changed it so Mariska is 5'7 but not 5'8 though. Mariska is still in the 5'7 range, the correct listing for her but not 5'8 though.
Canson-6'4 3/8
said on 27/Dec/18
She has to be somewhere in the 5'7 range minimum next to her 6'5" husband
Pat Patterson's CHC
said on 25/Dec/18
I think I could be wrong and I don't think she went down to 5'6 or lower because she's got a long way to go yet before she reached 70 in the future and right now, she looks good at 54 and turning 55 next month but she's not really that old. 5'7.5 for Mariska.
Sandy Cowell
said on 21/Dec/18
Mariska outgrew her Mum, Jayne Mansfield, but has the same figure. I can't see her weighing lower than 9st at 5ft7.5 though. That would make her extremely lean!
pepatterson
said on 27/Sep/18
I Think You're Right, Editor Rob. I Think someone downgraded Mariska probably now to either 5'6 or lower and I think maybe she somewhat lost height at an early older age but she's looking good at 54 right now but she will be 55 next year.
Pat E Patterson
said on 30/Aug/18
MH: Current Height 5'7 1/2, 5'9 in heels on Law and Order SVU TV show. The point is that I'm not going to discuss her height and weight although, she looks pretty good at 54 and Turning 55 next year and someday in the future I will meet and make friends with her and also her 6'5 husband, Peter Hermann who is nice and I don't know how to describe how he is.
Rising - 174 cm
said on 5/Aug/18
She's honest and if you didn't know she wears heels a lot, you'd think she was easily 5'9" or taller. She looked great on Seinfeld and 120ish seems pretty accurate then. Not under 140 now, but still looks good. Of course with the picture at the top of her page, you can forget we're discussing her height! An early role was the Jeff Speakman action film "The Perfect Weapon." As for Peter Scanavino, I had thought closer to 5'11" barefoot than 6', but he looked very similar to Danny Pino, perhaps a small fraction shorter. I had figured somewhere in the 5'11"-5'11.5" range. Meloni is the only one of the 3 I think could have been the full 6'0".
Pat E. Patterson
said on 5/Jun/18
Mariska's is still a full 5 ft 7 (5'7 1/2 in) and weighs more than 115 pounds but she's not overweight though and she looks a little bit shorter when she stands next to Law and order: SVU Creator Dick Wolf Who stands at 6'4 when they were at the Paley Center and my point is that MH is short but she is also a little bit shorter than her husband, Peter Hermann who's 6'5.
PEP
said on 2/May/18
Yep. Mariska is still a full 5'7 and she wears heels that makes her at least either 5'8 or 5'9 and her co-star Peter Scanavino who is at least 5'11 but not 6ft though and her former co-star Christopher "Chris" Meloni who is at least 6ft.
CDS
said on 25/Apr/18
When she claimed that weight, in 1997, she may very well have been that weight at the time, if you remember her on tv's Seinfeld and er. Yes, now guessing she's more in the 140 range.
CDS
said on 23/Apr/18
Is there a page for her svu costar peter scanavino? Wow I thought she was taller than this, at least 5'8" or 5'9"? I guess she must be wearing heels most of the time? And as for peter he's listed online as 6' and I thought he was 5'11" absolute max, although he did look taller than 5'10.5" Scott porter on last weeks episode, but barely...

Editor Rob
No less than 5ft11
Sean Dougherty
said on 17/Feb/18
I believe her height is dead on. But her wait on the other hand I believe she's more like 140 pounds to 145 lb. My girlfriend looks exactly like her. Same exact height.
Pat Patterson
said on 1/Feb/18
(OOPS!, I APOLOGIZED THAT I ACCIDENTALLY SPACED AFTER SHOES BEFORE A SLASH) I think Mariska looks kinda short when she stands next to her former Law & Order: SVU co-star Christopher Meloni who is 5'11.75-6ft and her current co-stars such as Ice-T who is 5'10.75-5'11, Kelli Giddish who is 5'5, Raul Esparza who is 5'8-5'8.5 and Peter Scanavino who is 6ft. A full 5'7 fame is the correct listing for MH but definitely a 5ft7 and a half though.
Pat Patterson
said on 27/Jan/18
5ft 7 and a half inches tall is the correct listing for MH (although, a full 5'7 not a Full 5'8). 5'5 or 5'6 without heeled shoes /barefoot, 5'7.75-5'8 peak or a little bit more than that with heeled shoes. Mariska Is definitely a full 5'7 but is a good height range for the Law & Order: SVU actress
Pat Patterson
said on 24/Jan/18
Mariska is still a full 5'7 after she turns 54. However, she has never shrunken an inch yet lately but she's over 5'7 though but not 5'8 and I think her listing is incorrect but not 5'8. Full 5'7 is the correct listing for MH but a 5 ft 7 and half though.
pepcoco
said on 16/Jan/18
OMG, Mariska Is 5'7. although, she's a weak 5'8 not a strong 5'8 and she looks kind of short on her first tv show Downtown in 1986 when she was a young woman for sure and her height was 5'7.5 when she was in a beauty peagent in 1982 and she weighs 115 lbs or more at the time when was 18 years old. although, MH is listed at a full 5'7 not a full 5'8 and she is a little bit shorter than her Husband, Peter Hermann who is 6'5 tall.
Canson
said on 15/Jan/18
She's 5'7" range. Maybe worst case 5'7.25 could be even what she said. But her hubby is 6'5" remember
Pat Patterson
said on 14/Jan/18
Mariska Is Not 5'8, She's 5'7.5 and I was thinking about That Mariska's Not 5'7.75 but she wears heels and other dress shoes in Law & Order: SVU.
Anonymous
said on 1/Jan/18
I was right, 5'7.5 for MH. She definitely wears heels in Law & Order: SVU to look a little bit taller and sometimes look a little bit shorter in the show but not a 5'5, 5'6 or shorter. She's definitely a 5'7.5 actress not a 5'7.75-8ish actress but sometimes she wears some types of shoes but not heels.

Editor Rob
her height claim seems reasonable, but her claiming to be 120 to 125 pounds is a bit optimistic, unless she really was stick thin in her earlier career.

Pat Patterson
said on 15/Oct/17
The Law & Order: SVU actress and the former Miss Beverly Hills stands at 5 foot 7 and a half inches tall I think she used to weigh 115 back when she was in the Miss California beauty pageant back in either 1982 or 1983, I'm not sure what year was back then but I'm sure she's 5'7.5 for sure not a 5'7.75 or 5'8, that's what I'm thinking. Although, she doesn't look that tall on the Law & Order: SVU show but she looks kinda short when she stands next to Christopher Meloni who is 6 ft tall and then Danny Pino who listed at 5'11.75-6'0 peak.
Luz del Fuego
said on 30/Dec/16
She has a true statuesque figure and so seems to be even taller than what she really is. In most films she towers not only female characters but also male ones.
Height nazi
said on 8/May/16
This listing is correct but mariska wears higher heeled shoes.
El cobra
said on 31/Mar/16
Mujer de exuberantes formas anatómicas expresadas en la generosidad de unas enormes glándulas mamarias y en un torso que desciende cadencioso para agotarse en un regio trasero de voluptuosas caderas, custodias de una ardiente hendidura natural, incitadora a escanciar en sus lujuriosas reconditeces, el néctar vital, en un supremo coito y un avasallador orgasmo simultáneo.
Sam
said on 18/May/15
50 is kind of early to have a noticeable height loss, I think she can still have pretty good posture and hasn't lost much if any height yet.
Nancy Denison
said on 7/Jan/15
she's 50, almost 51. probably shrunk a bit by now.
Mariska 5'8" peak, 5'7.5" today.
Sam
said on 29/Oct/14
She's a good-looking older woman, that picture is uh...distracting.
Chelua
said on 7/Oct/14
She must wear generous heels on SVU. At times she looks about as tall as Ice-T and Danny Pino.
Sam
said on 22/Sep/14
Can look 5'8" range on the show, not a flat 5'7" IMO. At times she's close to taller actress in the 5'9"-5'10" range but wears generous heels at times.
jazz
said on 2/Nov/13
I think she 5'7
DaisyDuck
said on 29/Aug/11
I stood next to her on a charity event for a couple of minutes. I'm 6'1. She almost reached my hight with the heel. I'd say she's about 5'7, max. 5'8. Stunning in person by the way.
Adam
said on 5/Apr/11
Sounds about right""I was thinking more like 5'8. They usually don't show her footwear, but she dosen't look that much shorter than Meloni in most episodes. I should know I've seen like every episode, can't get enough ;)
Here's a pic of her on the set and it doesn't look like her heels are very large
Click Here
, and this pic
Click Here
is her and Meloni the same day""they usually look like this standing together in episodes; maybe plus an inch difference. There's one episode when they went undercover at a sex club, and Mariska was wearing a cocktail dress and I'm assuming decent sized heels to go with it cuz they were about eye level, maybe 0.5-1" shorter, and like Rob so elegantly illustrated the most you can expect from most high heels is 2-3.25"
Click Here
Ms. Simmons
said on 14/Jan/11
just like me, 5'7 3/4" tall.
joewhite31
said on 13/Jun/09
i think this one seems right. i met her last month in Andrew Mellon Auditorium in Washington, DC and she was standing straight and i stood beside her on the backstage. im 5'10 and we're the same height or maybe im an inch taller than her.
Sheila Anderson
said on 29/May/09
very few celebrities and people are modest about their height, Cameron Mathison (Ryan) on All My Children, and Mariska Hargitay who I will believe is 5'8" even though she is listed at just below that mark. I happen to be 5'6" tall. Rob, do you use your lowest height out of modesty? just curious. I believe you're 5'8.5" almost as tall as my brother who's 5'9"
thepope
said on 11/Dec/08
I'm 5"6 and believe Mariska is taller and like has been said loves the big footwear. I can never work out though if she is slight or average build as in some seans of SVU she is very thin, but others (sfter she had her son I spose) she looks fleshier, and in this picture she does have big arms. Can someone solve this interesting riddle?
stephanie pena (spanish last name)
said on 4/Nov/08
Mariska is my number one idol.I watch svu every Tuesday at 10.I've been watching it since 9th grade.She is the person who inspired me to become a cop/detective.Before I started watching this show Iwanted to be a teacher.By the way I'm 5'2 3/4.
Brooke
said on 2/Nov/08
shes 5'7 3/4 if I met her and stand beside her ill be an in as tall as her because I have a boyfriend that is as tall as peter hermann so i know how tall she is and i know everythng about her,so ya give it a rest about her height because its her real height.
french lover
said on 1/Nov/08
Mariska..... you're so lovely...so sexy.... you are more beautyful woman than frenc girls... Stay lik you are Love cheyenne french guy
Haylee
said on 23/Oct/08
one thing's for sure is that i wouldn't want to be standing by her anytime, im 4 ft 11. But id sacrifice the embarrassment to meet her, she is my favorite actress of all time! Mariska you are the shwang!
li
said on 4/Sep/08
i think she is 5'9. standing next to stephanie march, they look the same height.
i've also noticed she lovely big feet. does anyone know her shoe size?
Ted
said on 17/Aug/08
She is 5'8 . NO heels
damo
said on 17/Jul/08
She looks a lot taller on the show but this is probably due to high heels/high waisted pants she wears/generally commanding presense. She's probably at least 5'10 during an average show in the shoes she wears, but the height difference between her and 6'0 Christopher Meloni is still very obvious. Strange.
Height aside, has anyone noticed that her skin tone varies from show to show? Her father Mickey Hargitay was Hungarian, yet in some episodes she is practically orange! I think the make up artists need to lay off the bronzer, it doesn't flatter her nice natural light skintone.
Tabithaf
said on 20/Jun/08
So i just realized where she got her looks from...i totally didn't realize that she's Jayne Mansfield's daughter! no wonder she's gorgeous!
Belinda
said on 12/Jun/08
Mariska Hargitay is so 'awesome' and I love her in L&O:SVV, she so belongs in the roll. As for her height I believe that she is the same height as i am, maybe and inch smaller. I dunno its just something about her that is so aluring and i have to watch the show every week.
patrick
said on 28/May/08
She looks tall and taller than she really is because she's great: ro me, she's a princess and the deepest actress of the time as are now TV stars related to "formated" movie stars. She is a Lady and a real beauty. So she transforms her 5'8 into something higher. My favourite.
Chip
said on 15/Mar/08
This height seems about right. btw, Mariska Hargitay is REALLY attractive!
Jacka G
said on 4/Jan/08
Height seems dead on, its hard to believe she will be 44 this year,looks unreal. Very lucky to be alive, Pretty sure she was only 3 years old when she was in the car accident that her mother Jane Mansfield died in, has a scar on her head from crash.
AshnarLynx
said on 5/Nov/07
She looks much better here than on Law and Order: SVU. She really annoys me there.
Mattiew
said on 20/Jul/07
I don't know who this woman is but she is beautiful and has wonderful smile and eyes ...
HEr estimated height seems to be accurate too .
glenn
said on 9/Jul/07
yes,she had small heels i think briohn.
Mr. R
said on 9/Jul/07
Who Cares?? She is hot!! Sometimes she resembles her mother, Jayne Mansfield, and sometimes she looks more like her father, bodybuilder Mickey Hargitay.
Franco
said on 6/Jul/07
that Glenn picture goes straight into my Cell Phone wallpaper! ROFL!
he's so shocked at this woman beauty....hahahah love it!
she had heels for sure and looks no less than 175-176cm so 172cm could be right.
BriOnH
said on 20/May/07
Was she wearing heels there Glenn? She looks younger in that photo - very beautiful!
antron
said on 2/May/07
she is slouching Franco, and Glenn's lean is minimal
Franco
said on 30/Apr/07
if in that pic she got heels and glenn is leaning, she looks 5'8 this means 5'6 without shoes.
Boxing Fighter
said on 7/Feb/07
She looks beautiful and tall in that picture. I agree with Antron, 5ft8.
CoolJ
said on 31/Jan/07
Sorry... 43.. Wow
CoolJ
said on 31/Jan/07
Looks great considering she's 40.. I think Glenn had an involuntary reaction in that pic judging from the look on his face!
Lusine
said on 30/Jan/07
Janaury 29,2007
mariska hargitay wonderful in this picture and she is perfect in every way so mariska in eyes you are perfect in every way.
Austrian
said on 24/Jan/07
wow she looks good
no idea who she is, but she looks good :)
sam
said on 24/Jan/07
Do you have a height estimate for Mariska, Glenn? And was this picture taken on the run?
Anonymous
said on 14/Nov/06
I've always thought she was really tall but in a recent(this year, season 7) episode of law and order she is getting her mug shot photo taken and her head comes up to the 65' mark (5'5). no higher than that. strange, isn't it? and im guessing she wasn't wearing completely flat shoes in that scene...could be even shorter
mm
said on 18/Jun/06
I would actually give her 5'7 on the dot, considering she always wears chunky heels that give her about 2.5 inches... and compared to Christopher Meloni, her co-star on SVU who is 6'0, she's 2.5 inches shorter than him, minus the other 2.5 inches from her heels, you get 5'7.
CoolJ
said on 19/Jan/06
She's easily 1.5" shorter than Grace in that photo.. Take off the average height for heels.. Probably 2" or so.. and we're left with... 5'7 1/2"!
BTW, I think that height is right on.. I could buy 172cm sometimes when I look at her, but she's always sporting the chunky shoes.