Christopher Meloni's Height
6ft 0 (182.9 cm)
American actor best known for playing Detective Elliot Stabler on tv series Law & Order: Special Victims Unit and as Chris Keller on prison series Oz. He said on the Ricky Dees show:
"I'm like 6 feet"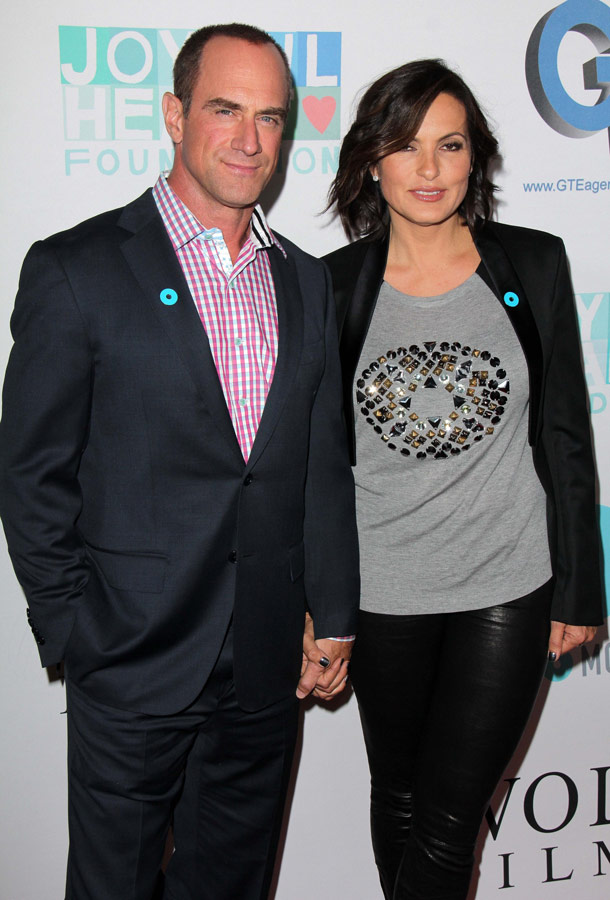 Photos by PR Photos
You May Be Interested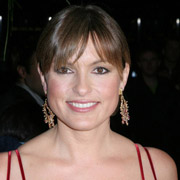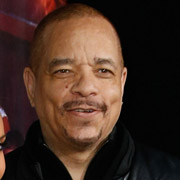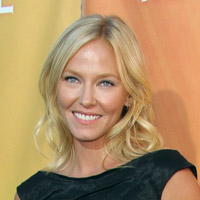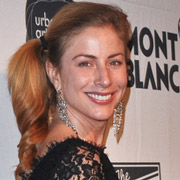 Add a Comment
95 comments
Average Guess (21 Votes)
6ft 0.08in (183.1cm)
Rampage(-_-_-)Clover
said on 23/Jul/20
He could look 183.5-184cm range on Oz
Chris Junior Hernandez 1990
said on 12/Jun/20
Consider that most people (include celebrities) got their height measure by doctor in the morning between 9 - 11 am (also depend on how many hour of sleep) and just go with that claim so every listing no matter how accurate Rob nailed them could be just right at a small fraction lower. Meloni could be as low as 182.4-182.5cm to be rule out.
Miss Sandy Cowell
said on 3/Apr/20
🎂🎁🎊🎈 Happy Birthday Chris! 🎈🎊🎁🎂
Many Happy Returns to Christopher Meloni, who celebrated his 59th Birthday yesterday.
6ft. 😃👍
🎂🎁🎊🎈🎂🎁🎊🎈🎂🎁🎊🎈🎂🎁🎊🎈
pe.patterson89
said on 29/Mar/20
I think CM is 6ft for sure and his former Law & Order: SVU co-star Mariska Hargitay is either 5ft7 or 5ft7.5, probably 5'7.5.
Burt Gam
said on 17/Mar/20
My wife and I are huge fans of Law and Order and Christopher Maloni. I am also a Certified Personal Trainer and I believe Christopher Maloni is a solid 6 feet give or take without question. While television and camera angles can be misleading I will give my reasons. First off when he is compared to people standing near him of known height such as Mariska Hargitay (quoted 5'7.75") on this site which I think is believable there is generally about 4 inches difference between their heights. While I do not have evidence of footwear for either the difference appears quite consistent. Women in general wear higher heels than men which would make the difference in their barefoot height even greater. I have also seen him next to the other actors with quotes heights and 6 feet looks quite believable. When he stands near the height measurement on the wall for suspects he looks right about at 72 inches. He has the general frame of a decent size guy. For good measure I give a .5 inch margin of error leaning in the positive direction (5'11.5-6.05") 6 feet and a fraction final answer.
Tall Sam
said on 6/Nov/19
Meloni can look a bit all over the map, sometimes he can look perhaps a half inch under the six foot (see him near Jon Hamm and at times near the Wet Hot American Summer co-stars, Neil Flynn, Dean Cain on SVU) to nearly a half inch over it (near John Krasinski, Jimmy Fallon, Man of Steel cast).
Chris Junior Hernandez 1990
said on 30/Sep/19
Maybe he is just a full 183cm guy. Def 185cm out of bed.
Rampage(-_-_-)Clover
said on 9/Aug/19
He's one of those 6ft guys that you'd expect to be much taller, kind of like John Malkovich
I'd give him an eight over this
will king
said on 13/Jun/19
Nah he's taller than 6 flat. Watching him in the series happy I would guess 6'2 at least. If not then he somehow gives off the impression of being taller than he is.
Alonzo Golden
said on 13/Mar/19
I've met Chris in person & he appears honestly slightly above 6 feet, wearing very flat soled dress shoes. He definitely gives off a 6'1" impression.
Nik
said on 4/Jul/18
At least he is honest!
Junior Hernandez 1990
said on 1/Jul/18
He might have lost a small fraction now don't really look solid 6'0 like in 1996 Bound.
Tall Sam
said on 18/Jun/18
I watched plenty of Meloni's roles including on SVU and never got the sense he was wearing boosting footwear, in fact at times Hargitay could look pretty close to him while sporting heels.
Pat E. Patterson
said on 15/Jun/18
I think he's more than 6ft and I'm guessing he's either 6'1, 6'2, or 6'3 by wearing some kind of footwear (I'm not sure what kind it is) and he's taller than His former co-star Mariska Hargitay (5'7 1/2)
Julie rayner
said on 26/May/18
In the show before knowing I guessed christopher meloni was either 6ft 2ins or 6ft 3 ins tall
Pat Patterson
said on 18/Apr/18
I think a Full 6 ft would be possible for Meloni I guess somebody's gotta to be right on that one and I would Mark as 183cm-183.5cm.
Rampage(-_-_-)Clover
said on 12/Mar/18
He could pull off 184cm at times
LT
said on 11/Mar/18
Rob any chance of 184cm he looked 2 inches taller than lee on oz and I thought he was 6'1" range minimum the first time I seen him or is he just a guy with good posture who seems taller than he is?
Pat Patterson
said on 27/Jan/18
I think Chris Meloni is 5'11.75 but he is closer to 6 ft when stands next to his former Law & Order: SVU co-star Mariska Hargitay who is 5 ft 7 and a half though but she wears heels in the show. He and his former SVU co-star Dann Florek are both the same height I think I'm not sure. 5'11.75-6ft peak for Meloni.
RisingForce
said on 11/May/17
As I said on Danny Pino's page, I'd bet there's a much better chance of Meloni being a full 6 feet as he often still looked fairly tall next to 172 cm Mariska Hargitay in heels on the show and about 4 inches taller before she wore heels in the first season, but the "like" 6 feet leaves open a few options. 184 cm is too high, but he 6'0.25" is possible, but then I think he could be a solid 182 cm since if you look at events, Mariska in heels can look close to Meloni in dress shoes and I've seen 5'10.5"-5'11" Ice-T look nearly Meloni's height.
Paleman
said on 8/Apr/17
Looked a weak six feet in Oz. Maybe something like exactly 183cm most of the day and nothing more, drops a little bit below at night?
As a curiosity, actor Brian Bloom who guest starred in Oz as Ronald Barlog is listed in most places as standing at 6'4" even though you can see in Oz that he is the same height as Meloni if not shorter. IMDB had him at 6'4" as well before giving him a massive downgrade to 5'11". I've seen 5'11-6' actors get 6'2" listings but never, ever have I seen one get a whopping 6'4" listing!
Zelda
said on 2/Apr/17
I have a question: When guessing an actor's height, why do people here use another actor, somehow believing that THAT actor is the correct height, as a comparison? In this case, Richard Belzer is used as an exact 6'1" even though he is a) elderly, and so has conceivably shrunk and b) has not been measured by anyone here. How can one be sure that the comparison actor is not lying or has not shrunk?
josh jeffords
said on 14/Mar/17
This guy is tough he looked 6 1 or 2 back in the 90s he is in a movie with travolta with age they both look a shade under 6 now.
Pretty good actor in movies what ive seen has a good commanding presence.
His claim is listed he as 6 and he claims 6 elsewhere with age a weak 6 ft.
S.J.H
said on 20/Jan/17
Sometimes he doesn't look over 181cm
Jay
said on 22/Nov/16
Wow I always thought he was 6'2
berta
said on 5/Oct/16
this guy looks like a big 6 footer. not shorter than six and probably could be 6 feet 1/4 . i think he channing tatum and bradley cooper are pretty mutch the same height
Rampage(-_-_-)Clover
said on 6/Sep/16
183/184cm peak maybe.
Rampage(-_-_-)Clover
said on 22/Jul/16
Rob, how likely is a fraction over 6ft?
Editor Rob: not sure he really is that big 6ft 0.25 range, but you couldn't rule it out..
Sam
said on 30/Jun/16
Here with Bruce Willis, looks maybe just a touch taller, hard to tell though.
Click Here
A tricky angle here could suggest Willis appearing taller.
Click Here
cruser
said on 23/Mar/16
Could i be his height by wearing extra extra socks given im 179cm
Rampage(-_-_-)Clover
said on 15/Feb/16
Melons actually does look 184cm w/h Fallon who has to be 182-183cm or near 6ft himself.
Taylor
said on 9/Nov/15
Rob, with Jimmy Fallon in this video, would you still consider him to be a strong 6 footer?
Click Here
Editor Rob: I think he could have a fraction on Fallon there, not much but if measured he may come out a bit taller.
Sam
said on 17/Aug/15
Actually looked sub-six foot on the last episode of the Wet Hot American Summer series standing next to Jon Hamm. Hamm looked a solid inch taller if not a bit more...it's possible that Hamm had a bit more footwear, but it made Meloni seem 182 cm max. At times, even a few episodes earlier on the same series, Meloni can actually look 184 cm at times! Meloni can look similar range there to 6'0.25" listed Ken Marino.
Sam
said on 23/Dec/14
Meloni, Boreanez and Duchovny are all solid six foot guys, very similar height I'd imagine.
Crypto139
said on 21/Dec/14
@Lorne
Well this is a late reply but here is a picture
Click Here
I would say that Meloni and Duchovny are probably nearly exactly the same height so Meloni shouldn't edge out Boreanez I think.
Crypto139
said on 25/Oct/14
Also Lorne I do doubt that Meloni would edge out Boreanez, who is taller than a 183-184 David Duchovny by probably a fraction or so. If anything I would say Duchovny and Meloni are the same height based on how they are next to a Gary Cole.
Crypto139
said on 14/May/14
Still Meloni looks to be closer to Richard Belzer in height than Pino does(Even on early SUV episodes before Belzer started to shrink.)
Sam
said on 2/May/14
He still looks around the six foot mark next to 6'5" Neil Flynn in the recent Surviving Jack, in which they face-off and wrestle, nearly towered but I don't see more than 5 inches difference.
Crypto139
said on 27/Apr/14
Also Rob how long would you say his head is and what is his eye level. His forehead for sure seems to be in the very long range and it sometimes makes him look a bit shorter to me.
[Editor Rob: I think his eye-head and eye-chin is quite equal, I wouldn't say it was really big or anything, but 9.5-9.75 range is quite possible...his very high hairline might add to illusion of more height though.]
Sam
said on 14/Apr/14
I think Pino and Meloni are similar height, right around six feet, although maybe not quite by evening. The kid who plays his son on the new Surviving Jack is a little taller than him, I think 6'1" or 6'2" is possible.
Crypto139
said on 9/Apr/14
Well if you believe that Danny Pino is 182 or 183 cm tall then Meloni must be atleast taller than him. It seems to me that Pino even if he wears converses on SVU he still seems to be shorter compared to Meloni next to the cast. Also I remember Meloni was wear Adidas sneakers one time I think. Pretty sure that isn't a huge difference. Just saying.
Lorne
said on 18/Jan/14
Thank you :)
Lorne
said on 17/Jan/14
Please add SVU to his description, he was literally the highest paid actor on TV prior to leaving the show(on a drama, that is)...
Jasper
said on 15/Sep/13
Next to Uncle Jesse (John Stamos) on the episode of Law and Order: SVU 'Bang' who is listed as 6' he looks to be a few inches shorter, 5'10
cole
said on 13/Aug/13
"I'm like 6 feet" also sounds like a guy who is just under 6'. 182 cm.
Sam
said on 1/Jul/13
Next to John Krasinski, he looks not more than 2 inches shorter. Also, he has several inches over 5'9"+ Julianne Nicholson & Dominic Cooper. I don't think he's under six feet:
Click Here
Click Here
cole
said on 8/Jun/13
He was about 2 cm shorter than John C. McGinley in Scrubs, who many say could pass for a 6 footer today, but who claims 6'1 himself. The way I see it McGinley is 184 cm today, so a strong 182 cm for Meloni, 5'11.75.
He did look 1 cm shorter, or maybe the same height as a slouching Wentworth Miller, however tall he is (my guess would be 184 or 185 cm). Can't see their footwear though, which might be a strong factor:
Click Here
You could make a case for either 182 or 183 cm, I certainly can't see him any shorter than that.
Leung
said on 14/Dec/12
possibly a shade under 6'
Hew
said on 13/Dec/12
Quite sure he's 5'11 at the most, was noticably shorter than John C. McGinley on Scrubs, a bit shorter than Wentworth Miller as well. 5'11 is fair.
Rampage(-_-_-)Clover
said on 28/Aug/12
But it could also mean he's a fraction over 6ft and doesn't bother saying 6ft0.25 or 6ft0.5. Just says "6 feet". He's officially listed 184cm.
Jake: 1.82 m-- 1.83 m-- 1.84 m
said on 9/Aug/12
Yeah, the "I'm like 6 feet" quote sounds like he's saying he's only roughly that mark. 5ft 11.75in could be spot on- there are times where he looks tall on SVU and others where he merely appears strong average.
Rampage(-_-_-)Clover
said on 8/Aug/12
Actually he might be 182cm...
Rampage(-_-_-)Clover
said on 25/Jul/12
He walks around like a 5ft10-5ft11 guy...
mRT
said on 12/Feb/12
5'11" of hot.
Rocky
said on 23/Dec/11
At least 6'0''. Clearly looked taller than 5'11'' Sterling Beaumon on Law and Order (hair does not count for height).
Rampage(-_-_-)Clover
said on 3/May/11
I think 184cm(6"0.25)...he looks and sounds like a douche though
5'8.12
said on 10/Mar/11
wow, he actually looked more like a 6'2 guy in SVU, then they seem to hire short extras
jake
said on 17/Feb/11
In fact now I'm not so sure if he is even a full 6 ft. He looks an inch shorter than Belzer who was 6' 1" peak but probably slightly less now at 66. I'd say 182 cm.
Yo
said on 12/Feb/11
exactly 6ft
Legend
said on 11/Jan/11
He's 5'11.5
Bon
said on 3/Dec/10
5'11.5 - 6'...5'11.75 could be bang on
Eric
said on 16/Nov/10
Meloni is 5'11.
Oz
said on 30/Jun/09
He looks like 185 in OZ
Lozzer
said on 24/May/09
Looks of a decent height next to 6'1" or above John C Mcginley on Scrubs:
Check out this youtube video:
Click Here
Boxing Fighter
said on 2/Apr/09
Click Here
Click Here
Next to 6ft Dean Cain and to 5ft9 (?) Richard Gere.
I think something between 5ft11 to 6ft.
Caesar
said on 11/Dec/08
Kyle MacLachlan is 6'0 even, not 6'2.
Stiffelio
said on 15/Sep/08
This is one of the rare cases where the guy looks much taller than listed. i would have said eaily 6'1".
Derek
said on 15/Sep/08
In a Law and Order episode, he was 6'0" in shoes standing next to a height chart, so he's really 5'11".
damo
said on 17/Jul/08
I thought he'd be a little taller because he practically dwarves Mariska Hargitay (5 8") on SVU. He's very heavily built so that probably makes him seem bigger.
TVFAN
said on 30/Dec/07
Did some background work with Chris on an episode of L&O:SVU and he's definitely 6'1" no doubt about it. He was barely an inch shorter than 6'2" Kyle MacLachlan
Socom
said on 24/Dec/07
I have to say 5'11. Maybe 5'11.5. Above average of course, just not a perfect 6 feet.
mike
said on 22/Dec/07
Man its hard to determine if someone is shorter because of their shoulder height...some people have squared shoulders, and some have sloped....so to say someone might be shorter then they really are because of how their shoulders look is inaccurate. I myself have slopping shoulders and my father did not, his were set slightly higher then mine, however we were the same height. Meloni I would say 5'11" - 6'0" Somewhere in there.
JR
said on 19/Dec/07
In one episode Meloni was attacked by 6'2 Goldberg who looked almost 5 inches taller the Meloni.
Katie
said on 12/Dec/07
Just saw an episode of SVU where Elliot was standing in front of the height marks on the wall in an interrogation room. He was right at the 72 inch mark, and while there's always the possibility that they didn't make it accurate, I'm gonna give the set designers the benefit of a doubt.
ivan
said on 7/Dec/07
look, it is imposible if mariska (olivia, eliot's partner from law and order) is 172 cm, than christopher meloni is not 183 cm, coz she is not 11 cm shorter than meloni, but only 5 cm maybe.
Anonymous
said on 25/Nov/07
Sometimes on SVU Meloni's shoulders are lower than 5'11" Ice-T's and other times they are higher.
sf
said on 12/Jul/07
I gotta admit that since the first time I saw him on some episodes of NYPD Blue, I had him pegged at 6'1" or so. Still think that.
Anonymous
said on 11/Jul/07
stabler_rocks says on 5/Jul/07
What i did also notice is that his shoulders are lower set which tends to make people look shorter than they are.
Good point, he also has a massively long neck. Oddly similar to myself in shoulders/neck. He could be 6'0.5, not 6'2 as his posture is perfect yet looks under 6'1. 6'0 is as precise as we are going to obtain.
stabler_rocks says on 5/Jul/07
But i think if you really want to know his height properly find a pic of him standing beside a sports player that way you'll definately know his height.
No chance. Sports figures are usually far more exaggerated height-wise than TV actors!
stabler_rocks
said on 5/Jul/07
what someone said earlier about scrubs is actually incorrect because i've been sort of wondering what his actual height is lately and i took a screencap of them in a mid screen shot of them standing, chris is about as tall as john c and chris still looks like he could stand taller. it's just when you see "dr norris" talking to "dr cox" that's the only time he looks short which could be due to the camera angle. what i did also notice is that his shoulders are lower set which tends to make people look shorter than they are. i'd say he's about 6'2 or 6'1. but i think if you really want to know his height properly find a pic of him standing beside a sports player that way you'll definately know his height.
michael voisinet
said on 3/Jul/07
i say that christpher meloni is about 6'0.5'' he is slightly taller than dan florek and pretty close to the same height as richard belzer whos 6'1.
Cæsar
said on 7/Jun/07
I don't know. Every episode I have watched he looks like he is standing as straight as possible in every scene. I have never seen his neck bend, his back bend or his head titled down! How do you explain the fact that he always looks shorter than 6'1 Richard Belzer, who doesn't always stand as straight as possible? Even if he were a strong 6' they would look almost identical. The "like six feet" comment suggests to me he could be 5'11.5-5'11.75. 6'1-6'2 simply isn't possible. He looks the same height as Dann Florek who is listed at 6' so could be as short as 5'11; in one scene Meloni will look taller and another Florek will (Florek, unlike Meloni, has terrible posture so could be consistently taller than Meloni in reality). Additionally, the "like six feet" comment suggests to me a little under, say 5'11 and 1/2 to 3/4.
Anonymous
said on 4/Jun/07
he always stands at different height when he is standing straight he is NO LESS THAN 6'1.5
Cæsar
said on 22/Apr/07
Anonymous, if you have watched Law & Order: SVU, the man has complete and total steel rod-military posture, and still looks shorter than Richard Belzer. He is 6'0 or maybe a quarter inch higher.
Anonymous
said on 31/Mar/07
he didnt literally mean 6 feet , he is 187cm 6'1.5ish 6'2rounded up
some people like to say they are like 6 feet instead of saying 6'1, 6'2
also he slouches sometimes for those of you that underestimate his height
Antron
said on 16/Nov/06
At first I was surprised he was this tall. So I watched some SVU more closely (easy to do since USA practically shows it 24/7). I've concluded he doesn't look particularly tall because his upper body is so built. If he were as skinny as Richard Belzer he would look taller. Seing them in separate scenes you would think Belzer was a lot taller than Meloni, then they'll have a scene together and Richard looks only a bit taller.
Anonymous
said on 24/Oct/06
Meloni on SVU sometimes looks more like a stocky 5'11" than a six-footer.
MD
said on 3/Aug/06
He's not a small guy, but he's not anything over 6'0", either.
jesse
said on 3/Aug/06
id say anywhere from 6 feet to 6-2 he is not a tiny person mariska hargitay is about 5-8 so 6'0 to 6'2 sounds reasonable
Mr. R
said on 16/May/06
EJ, the lawyer that you were probably speaking of on SVU was Peter Hermann, who is also married to Mariska Hargitay, Meloni's co-star. He is listed at 6-5. Their baby is due soon.
MD
said on 11/May/06
"like" 6 feet, always sets off alarms. 6'0" even seems more the case.
EJ
said on 10/May/06
So how tall did they think he was going to be? 6'6"?
Speaking of that, the lawyer on SVU tonight looked substantially taller than him. This guy must have been about 6'5"!
CelebHeights Editor
said on 21/Aug/05
From Gawker,
"[saw] Chris Meloni looking very cute, albeit a bit shorter than I imagined"
Mr. R
said on 15/Jun/05
Actually EJ, this sounds right. Richard Belzer is listed at 6-1, and Chris seems to be about an inch shorter.
EJ
said on 14/Jun/05
If he says so, but as a fan of Oz and SVU I wouldn't necessarily rule out 6 ft 1. Maybe he was just rounding...