American actor best known for roles in films such as Ghostbusters II, Sophie's Choice, Bean and Dragon Slayer. On tv he has appeared in shows such as Numb3rs, Ally McBeal and CSI:Cyber. In a 1986 article in the New York Times he was described as 5ft 7 and in an article in 1981, on mentioning why he won the role in film Dragonslayer mentioned
" 'I'm short,' drawled the 5-foot-7-inch actor.... 'they liked my size. They wanted somebody like that whose sleeves would hang down over his wrists. I have no problem with that.' "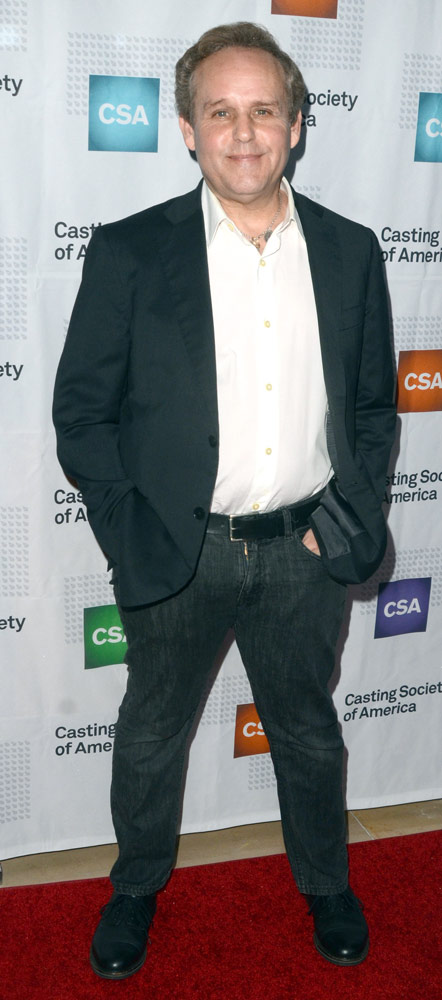 Photo by kathclick/BigStock.com
'In countries where they don't eat properly I'm very tall,' laughs MacNicol, who is 5-foot-7½. 'As an actor, being short has made me have a lot of character roles, playing old me, ridiculous fops, silly offbeat parts. When I got Dragonslayer, I was very taken aback - for the first time in my life, I was playing a romantic lead. It was wonderful. All I ever wanted to be when I was little was big.'
- 1982
Sinclair
said on 4/Sep/21
Rob, could you please add Bean to his credits?
I'd agree with the 5'7.5" claim as MacNicol could pull off 5'8" next to solid 5'11" actors Harris Yulin and Rowan Atkinson in Bean. 5'6.5" seems acceptable for MacNicol's height today however.
Miss Sandy Cowell
said on 6/Feb/21
Scene from 'Bean - The Movie', after Peter's character, David, loses all hope after Mr Bean wrecks a priceless painting:
"Do you drink, Bean?"
Beanie replies "No!"
Peter's David: "Goooooood!"
Then they end up getting totalled in the nearest pub!
🍺😵🍺😩🐊🎶....😂😂😂👌
Peter gets 5ft7.
Blanc (1.69 m)
said on 5/Dec/20
Doesn't look that short next to Rowan Atkinson
The Shredder
said on 14/Nov/17
He looks really short next to Bill Murray , but oddly held up well with Weaver , He could be 5'6.
Sandy Cowell
said on 5/Nov/17
@ Canson - I forgot to mention that the film 'Bean' is starting on my television, which stars Peter MacNicol!
@ Nik - Now that is one slip-up that cannot be blamed on my autocorrect!
Mr Bean is going to town on his
nose now... in front of June Brown!
Sandy Cowell
said on 5/Nov/17
@ Canson - Ah! You found my little message! Nice one, and thanks for replying! It is so true that the people who pretend to be taller - and are believed - really do ruin it for those who are genuine about their height! Before I came to this website, I had no idea quite how much of it went on among people of all ages and not just the very young. I'm aware nowadays of what a proper 5ft7 looks like, and as you say, it isn't that small, especially compared to someone of my normal height of 5ft1! (I'm shorter at the moment because I need an operation!) It's funny how many guys yearn to be 6ft and if they are just below, they fiddle it! Then those who are a solid 6ft slam on an inch or two because it sounds better to them! I watch some of these dating programmes and find they have a lot to answer for because the girls usually aren't satisfied with less than 'tall'! They are so, so shallow and if I was a guy, I wouldn't look twice at a girl who demands a set height. Some of them even turn down dates because they don't like the other person's shoes or whatever! You have to laugh at them and hope they learn in time that a person is a sensitive human being and not something you select from a shop window or catalogue because of how it looks!
I did go out with someone who claimed to be as tall as 5ft10; I was with him when he was measured and he was only 5ft7 and one eighth! Judging by his reaction, I don't think he thought he was that small, so it could be argued that he had upped his own personal estimate because his friends were all at it themselves! I'd like to be able to look at a person one day and guess his or her height to within, say, half an inch, but I don't think my judgement is all that bad! Obviously, there is plenty of room for improvement!
Cheers Canson!
Have a good week ahead!
Canson
said on 2/Nov/17
@Sandy cowell: thanks! Yea I'm 6'4 and a little bit and I consider 5'8-5'9 guys or at best a 5'9 to be average for a male. It looks a lot smaller when a 5'5 guy claims 5'7 or a 5'7 guy claims 5'10 or 5'9". But my estimates are proper heights meaning afternoon at best no shoes
Sandy Cowell
said on 1/Nov/17
@ Canson - Saying that 5ft7 isn't all that short for a guy and that it is only slightly below average is very sporting of you! If I remember rightly, you're about 6ft4! Guys I've known of your height have never been that open-minded and have pounced at the chance of putting shorter people down!
It really is great to see this sort of attitude alive and well on Celebheights! Well done Canson!
Canson
said on 31/Oct/17
5'7" isn't all that short for a guy it's slightly below average and is relatively tall for a woman
Keemstar
said on 31/Oct/17
5.7 isn't that short, the average is about 5'8-5'9 in most countries. What, if you're one inch below average, you are considered short. I just like how people call 5'8 and 5'9 short when it's actually the average height for men. I am 5'9 in the morning and about 5'8.5 at night and no-one has ever referred to me as short, not even bullies at high school, never. I look at this stuff on the internet and I have no idea what everyone is talking about.
Corals
said on 30/Jul/17
No way...I am watching Breakin' all the rules and he is starring with Jamie Foxx and Jamie Foxx is 5'9....Peter looks about 4-5 inches shorter than him. I give him 5'5 at the most.
Sandy Cowell
said on 27/Oct/16
@ Brayden - The movie in which he stars with Rowan Atkinson is 'Bean', and it is for that reason that I stopped at his name!
I know Peter is more famous for his role in 'Ghostbusters', but when I see his little face, I think of when he goes nuts at Mr Bean for ruining a ridiculously valuable, and bloody awful, painting!
I think the new face that Mr Bean draws on it afterwards is a considerable improvement!
I shall now hazard a guess at Peter's height: I would give him about 5ft7!
Brayden
said on 8/Mar/16
In one of his movies he was with Rowan Atkinson (5"11) and he was about 2 inches shorter so he is 5"9.
Arch Stanton
said on 20/Sep/13
Rob can you add Sophie's Choice and Ghostbusters II, those are some of his best known films,

Editor Rob
yeah, there's still a lot of pages I'm working through tidying up the description.
Arch Stanton
said on 20/Sep/13
Spot on. I was going to say that the very maximum he could be is 5'7" and more like 5'6.5". The database has him at 5 ft 8!! Kevin Kline towers him in Sophie's Choice.
Mr. Tempus
said on 21/Sep/11
a solid 5'6
leonari
said on 23/Feb/11
Same height as David Krumholtz. But Krumholtz looks 1.5 inches taller because as Rob says he has the squashed neck syndrome AND bad posture.
sarah
said on 16/Mar/08
I saw him today and he's taller than I thought! Would give him 5'6-5'7ish. He was wearing just low sneakers with no heal.
Seb
said on 1/Jul/07
If 5ft 6in is right, then how come in Number3s he appears about 2 in shorter than David Krumholtz who is listed at 5ft 6in? Hmm, very interesting...

Editor Rob
MacNicol has squashed neck syndrome, but yeah he can look short on that show.
David
said on 23/May/07
On the basis of time and the latest 24 Season I'd mark him down a little to 5-6 or 5-6.5
Tess
said on 27/Dec/06
He has said in an interview he's 5' 7.5", so you're right.
<3Tess