Peter Sarsgaard's Height
5ft 11 (180.3 cm)
American actor, best known for films such as Flight Plan, Jackie, Garden State, Jarhead, Shattered Glass and Blue Jasmine.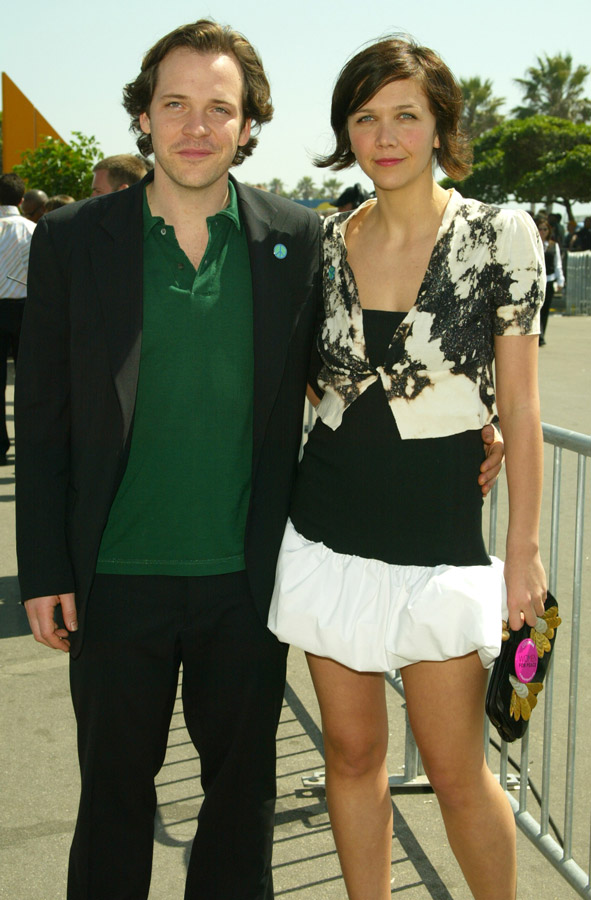 Photos by PR Photos
You May Be Interested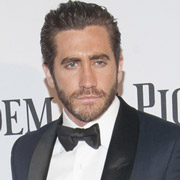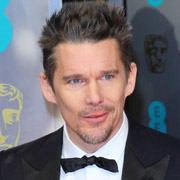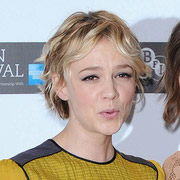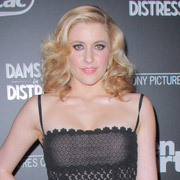 Add a Comment
53 comments
Average Guess (10 Votes)
5ft 10.9in (180.1cm)
Chris Junior Hernandez 1990
said on 1/Jul/20
5'10 1/2 max. Ryan Reynolds stay had a strong 9cm on Peter.
Rampage(-_-_-)Clover
said on 19/Feb/20
Can look a strong 5ft11
Chris Junior Hernandez 1990
said on 18/Feb/20
Strange that i got two friends who were not connected to each other but both met Peter Sarsgaard in person the same year, one is 5'11 met him in new jersey mall and claim he is much shorter in real like 5'9 and not more while another who is 6'1 that saw Peter at Kentucky look right at 5'11. It's a two inch gap difference for Peter's height they met too weir to think about it. I'm thinking maybe he is 5'10 look 5'11 to people when stand tall walking and look 5'9 when hunch a little..
Nik
said on 4/Dec/19
@ Rob - How tall is the lady?

Editor Rob
That's Maggie Gyllenhaal who is near 5ft 9 I believe.
LT
said on 11/Apr/18
Rob maybe worth adding Jarhead, Kinsey, blue jasmine, Shattered glass and an education to his credits along with a picture. He looks taller than Jake at times if you look at pictures of them together so could 181cm be closer?

Editor Rob
181 is always possible
Animus
said on 15/Jan/18
He seems a solid 5'11. He doesn't really appear shorter than Jake Gyllenhaal.
Richardspain
said on 15/Aug/17
180/181 cm
With shoes 183cm
berta
said on 13/May/17
i think the listing is good. but can be 1/4 under the listing possible
Jake: 1.84 m- 1.85 m
said on 28/Feb/17
Rob - 5ft 11.25in possible?
Phil
said on 15/Aug/16
I personally think he is 5'10.25" but stands straight in most pictures next to taller actors that are usually slouching. In the picture with Reynolds, he is standing with perfect posture while Ryan is leaning a bit with his head slightly tilted and still looks a strong 3" taller.
Aaron Zamora
said on 20/Jul/16
I think that 5'10.5 is a better shout Rob he doesn't look a legit 5'11 next to Reynolds. Reynolds has his head down too!
Dmeyer
said on 15/Jul/15
Even thaugh he looked close to my height in person he realy looks 179 with reinolds and 179 Sean Been , Rob i think 179 mighty be Closer
Dmeyer
said on 14/Jul/15
Looks 5'11 in person in pics 5'10-10.5
cole
said on 7/Sep/14
@Editor Rob: Think 5'10.5 is maybe better for him? He looks about 3.5in shorter than Bobby Cannavale and Ryan Reynolds, both 6'2 guys, and about 1.5in shorter than 6ft Hayden Christensen. 5'10.75 is quite possible but I don't think he's a solid 5'11 guy.
Click Here
Click Here
Click Here
Click Here
Realist
said on 5/Jun/14
5'10 classic, same as Dominick Cooper. Maybe 5'10.5
Anon
said on 9/Feb/14
Watching shattered glass he looked a little over an inch shorter than Hayden Christensen and looked around half an inch shorter than hank azaria, I'm thinking more 5'10.5"-5.10.75"
dmeyer
said on 18/Dec/13
Looks 179cm with reinoldd
Sam
said on 18/Dec/13
I agree he looks more like 5'10" to me. I think he's about 4 inches shorter than Ryan Reynolds.
Realist
said on 17/Dec/13
No way 5'11 he is only an inch taller than 5'9 Dominick Cooper. Carey Mulligan is 5'6 and Maggie Gyllenhaal is 5'8.5.This guy at max is 179, probably 177-178.
mb
said on 23/Sep/13
Click Here
gyllenhaal is listed at 5ft 11.5in
cole
said on 17/Sep/13
Click Here
Can maybe look a bit less than 5'11 with 6'2 Reynolds, Rob?
Mr. R
said on 25/Jul/13
I saw Peter tonight at the premiere of Woody Allen's new film. I stood next to him and said hello. He is 5-9.
Balrog
said on 16/Jun/13
He looked an inch shorter than Hayden Christensen. Christensen legit 6'0'' and Sarsgaard legit 5'11''
Trey
said on 6/Jan/13
5'11 is fine for him.
Dmeyer
said on 20/Aug/12
I met him we were close similar in height With Hugh grant
ANDREA[ITA]
said on 19/Aug/12
Yeah, he looks a legit 5'11!
Rampage(-_-_-)Clover
said on 17/Aug/12
Agree with Dmeyer. Genuine 5ft11
jake, 1.82 m- 1.83 m
said on 13/Dec/11
5ft 11in- 5ft 11.25 in (1.81 m)range.
Dmeyer
said on 10/Nov/11
Solid 5'11 dosnt drop under 180-180.3 at night wakes near 6 ft probably
Dmeyer
said on 9/Nov/11
Close to m'y height in person
sean89
said on 17/Aug/11
rob this guy is listed as 6ft?? looks kinda tall but not really like a 6fter i thought he looked less.
James
said on 4/Jul/11
looked 6'2 in Flight Plan
jake
said on 29/Jan/11
Could be a hair taller than 5' 11" actually.
Anonymous
said on 11/Nov/10
5'11 fits him.
He is taller than his 5'9ish wife (Maggie Gylhenaal) by a couple of inches.
He is also at least 3inches taller than 5'8+ Sharon Stone.
The angle of the photo with Reynolds is very bad...he looks only 5'9 in that, there's no way he is that short.
He looks at least 5'11 with 6'0 Jake Gylhenaal.
Click Here
So 5'11 is the truth, could be 5'11.25 on a good day.
Austrian
said on 12/May/09
dunno, but in Garden State he didnt really look 3 cm shorter than Zach Braff
so either hes closer to 6', or Braff is only 181 or 182
dmeyer
said on 23/Nov/08
for wath its worth i was an extra on flightplane he walked by me and we were very close in height
Vic
said on 18/Oct/08
I saw him in flightplan the other day. Looked an inch taller than Sean Bean.
Jarhead
said on 26/May/07
Hey peeps! Peter is not 6'0ft...Nor is he 5'11...He may be close to 5'11 with footware on...but not barefoot...I'd say he's more like 5'9 barefoot,& maybe...just maybe barely 5'11 with footware...Also...Look at him next to Val Kilmer in the Salton Sea...
isabella
said on 3/May/07
how can he be listed as 5'11 -6' when jake gyllenhaal is apparently only 6'...there was a noticeable height difference between them both in jarhead, and on the red carpet (theyve posed together tons of times). So I'd say theres ATLEAST a 2 inch difference (if not closer to 3 inches). I know glen has photos abd has met both, and im not talking **** about them, I'm just saying its seems a little off to me.
glenn
said on 3/Mar/07
he is slouching.
anonymous2
said on 30/Sep/06
Maggie is listed at 5'9, but think she is really 5'7/5'8 so that would make him about 5'10. here is a recent pic, tho not the best angle:
Click Here
dmeyer
said on 9/Aug/06
i met him he does look aleast 5 11
Carrie
said on 18/Jul/06
yeah 5'11 sounds right...he is taller than Maggie, but not that much, as she is 5'9, 5'11 seems right!
theSarsy
said on 9/Jul/06
hey guys, peter is normally listed 6, and he is actually 5-11 or 6, watch all his movies, then u'll know what I mean, and take a look at all his pictures. not kidding, besides girls from our Fansite met Peter so many times, and once they were sitting right next to each other. So... Peter is a tall, blond handsome cutie!!!
dmeyer
said on 31/May/06
no less than 5'11
dmeyer
said on 27/Jan/06
my friend was a stand in for him my friend is 5'11 or 6 feet
drn
said on 26/Jan/06
saarsgaard looked about the same height as Will forte on SNL... forte is listed at 5'10, and looks min 5'8 max 5'11... so i'd say sars gard is 5'10-5'11 no more, no less
funkmonk
said on 19/Jan/06
Here is Sars and Hayden Christensen
http://www.pkimage.com/THUMBNAILS/shatteredglassthumb.jpg
Hayden 2 inches taller? Listed as 6' .5" here.
Thats wouldmake sarsabout 5' 11", sound right.
Glenn
said on 11/Jan/06
he really is 5-11.I met him too.and have photos.
Anonymous
said on 11/Jan/06
He's 5'9". I'm on a basketball team and when we have our heights measured it includes our shoes and hair which is about 1 inch each. So if someone says they're 5'11" they are 5'11" in shoes and including hair but 5'9" in barefeet and with the hair flattend.
sam
said on 19/Aug/05
He looked about the same height as 6 foot+ Zach Braff (this is a different sam from the May/24 one).
sam
said on 24/May/05
funny you say that anonymous because Sarsgaard is usually listed as 6' feet, so may be he really is 5'11".
Anonymous
said on 27/Mar/05
I don't believe anybody who says he's 5'11". If he really were 5'11", he'd say 6 feet.