Philip Michael Thomas Height
5ft 10 (177.8 cm)
American actor, best known for playing Detective Rico Tubbs in TV series Miami Vice.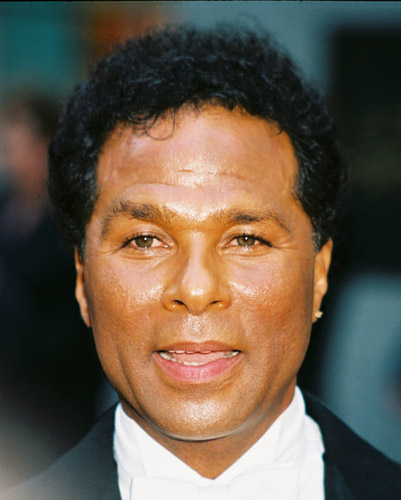 Photos by PR Photos
You May Be Interested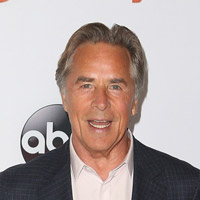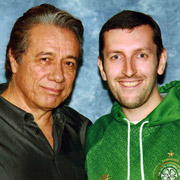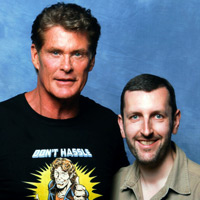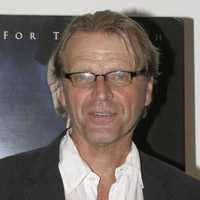 Add a Comment
19 comments
Average Guess (4 Votes)
5ft 9.81in (177.3cm)
Sinclair
said on 15/Aug/20
Philip Michael Thomas looked approximately one inch taller than Don Johnson on Miami Vice and Johnson might have worn lifts on a regular basis, so 5'10" seems just right for Thomas. However, I would hesitate in disputing 5'9.75" for Thomas because weak 6 footer Bruce Willis looks significantly taller than Thomas in an episode of Miami Vice.
DanTheGuy
said on 13/Jul/18
To me, Don Johnson was 174-175, that would have put PMT at 176-177.
Fred84
said on 27/Aug/17
Editor Rob: thank you for the answer ... I am surprised now ...the losing of 3 inches - is it possible? In my opion it is too much ... I would say I can lose max 1 inch (2,5 cm or less)
Editor Rob: some folk will lose several inches by 70's, it's more than average. You'd expect about 1.5-1.75 by early 70's for a guy who was 6ft 3 range for instance, so 3 is a lot...but not impossible.

I don't think Philip seemed over 5ft 10 himself on Vice.
Fred84
said on 26/Aug/17
I don't know how many inchces can peole lose during their life, but if P.M.Thomas is 178 cm, what do you think, Rob? Is it possible that Bud Spencer was maybe about 185-188 cm max tall? (In his old ages)
Click Here
Editor Rob: Bud shrank 3 inches I feel by latter years
Rising - 174 cm
said on 25/Jul/17
He was taller than Olmos and DJ who I think were both about the same height at 174-175 cm, but he seemed a good couple inches shorter than Bruce Willis when he guested on Miami Vice so I'd probably say 177 cm max, perhaps 5'9.5". Always looked like an average height guy to me. I think NoLifts81 is right on this one.
Canson
said on 1/Apr/17
Met him in Miami out of all places. 5'10" is correct
Carl
said on 24/Mar/11
Red: Bud Spencer was never 6'4, Terrence Hill was 5'10 and you can clearly see in many movies that Bud was about 3 inches taller than Hill, take would make him 6'2 or 6'2.5 max
Cmack
said on 26/Nov/10
PMT is dedfinitely 5'10".... I met him several years ago, standing right in front of me on a line at a post office... I'm 5'9" and I had the chance to size him up while we spoke for like seven minutes.
Red
said on 21/May/09
Strange, if this guy is 5
glenn
said on 22/Feb/08
yeah,she did actually.its coming back to me.
sf
said on 21/Feb/08
I'm not sure. I just remember laughing when I saw the Philip Michael Thomas Psychic Connection years ago. Oh, the great advice I got from Philip! And all true!!
Damn Glenn, you might be right - that DOES sound familiar - Jackie Stallone having a psychic program, or something like that.
glenn
said on 21/Feb/08
didnt jackie stallone have one too? and who else?
sf
said on 20/Feb/08
I miss Philips' Psychic Hotline, the pinnacle of anyone's acting career.
glenn
said on 19/Feb/08
sorry i didnt see your post.but thats robs job to fix listings.maybe johnson was 5-9.but i think he was at least 5-10.but,me at 5-7 in flat sneaker and he at 5-9 and in lifts to 5-11 is possible.
Marcelo C.
said on 23/Jan/08
Glenn: Once again, checking and comparing actors who
Daniel
said on 16/Oct/07
He looked 1 inch taller than Don Johnson in Miami Vice. Then, Johnson should have been 5'9'' if the height given for Thomas is right.
Nolifts81
said on 28/Jul/06
He is 177cm. I've seen him in Milan (Italy)at tv show "Telegatti". He was 0.5 shorter than me and I am 178cm.
thelasttiger
said on 27/Jul/06
oh year this guy, I only seen him in animated movies like coonskin, never seen what he looks like in real life.